In this guide, you'll find a list of the best guard dogs for seniors. For many people, dogs help to fill a lot of roles. They're a source of entertainment when they do something funny, like lick up your leftovers off your plate.
They're an encouragement to go outside for a walk at least once a day and a companion when life can get lonely, and you need a friend. And for many, dogs also serve as alert, intelligent, and loyal guard dogs.
Some dogs have an innate guarding personality. They are more alert and aware of their surroundings. They see and hear things and respond accordingly. These hyper-alert dogs can come in a range of sizes and coat colors, and types, so it's easy to find a dog that's right for you.
Senior members especially may find attentive and alert guard dogs comforting whether they live alone or with someone else. They can provide the safety and security you want.
Rather than a cheerful and energetic breed that requires hours of exercise outside, you may now be looking for more of a low-key dog breed that will be by your side no matter what.
Having a dog around the home can also bring psychological and emotional health benefits to you. As you choose the right dog for you, you'll want to keep some dog ownership habits in mind.
Assess the dog's energy level and activity needs to ensure you have the time and physical ability to accommodate their exercise needs. You'll also want to know how much grooming the dog will need, both as a puppy and an adult.
Dogs who have shorter coats or ones that don't require regular grooming may be better for you if you cannot dedicate that time, money, or energy to their appearance.
With dogs available in so many sizes, be sure that your home or living situation can accommodate the size of your dog. If you're a senior member looking for the right breed for you, one that has an innate guarding tendency may be a great option.
Before scrolling down this list of guard dogs for seniors, check out our other compiled lists of dogs: Best Hypoallergenic Teacup Dogs and Most Aggressive Small Dog Breeds.
What Makes a Good Guard Dog?
Whether you live alone or with others, having a guard dog at home can bring many benefits. They provide safety and security when something might be going awry. But what makes a quality guard dog you can depend on? Some of the most common characteristics of guard dogs include:
Attentive: They know their surroundings and know who they're with and where they are.
Obedient: they listen to their owner well and do what they are told. They're also easy to train and intelligent.
Fearless: they are brave and take on challenges or potential harm head-on. They put their family and owners first under challenging situations.
Loyal: they will stick by your side no matter what. You can trust that you'll be able to depend on them no matter the circumstances.
While there may be a case that any dog can make a guard dog, some have these great characteristics more innate in their temperament than others. Dogs who display a sense of protection and loyalty can give you the confidence and security you want.
Related: Best Hypoallergenic Guard Dogs.
Best Guard Dogs For Seniors

These valuable guard dogs come in various sizes, shapes, colors, activity levels, and grooming requirements. To help you find the breed that's just right for you and your lifestyle, here we share some of the top breeds for guard dogs perfect for senior members.
1. Lhasa Apso
These elegant and beautiful dogs may look dainty, but they have their owner's best interest at heart. With the Lhasa Apso's origins in protecting Tibetan monks, they are attentive and alert and let you know when there's a potential for harm.
While they're relatively affectionate and loving to their family, they may be very apprehensive toward other dogs and people. Their size also makes them easy fits for small homes and apartments.
Llasa Apso's Mention: Best Asian Dog Breeds and Dog Breeds That Look Like Ewoks.
2. Soft-Coated Wheaten Terrier
These medium-sized dogs have a passion for being around people. They have a reasonably strong personality and have a very steady disposition.
Its size can be intimidating to others and has a friendliness that allows you to trust them. Their soft coats don't shed much, too. However, with their soft, curly coats, they may need to take a few more trips to the groomers.
Related: Best Soft-Coated Wheaten Terrier Breeders in the United States.
3. Standard Schnauzer

These medium size dogs are a good balance of friendly and protective. While they like being active, their energy level certainly isn't endless, making them easy to manage.
The Standard Schnauzer's coats also don't require much upkeep, and they don't shed, making grooming a breeze. Their reaction to barking at things is out of a protective instinct and a desire to alert you of a situation.
Related: Best Miniature Schnauzer Breeders in the United States.
4. Weimaraner
For a larger dog that can look intimidating to strangers, the tall and lanky Weimaraner can be a great option. They tend to be relatively active and enjoy being around their family.
The Weimaraner can make an excellent guard dog with its innate hunting personality, despite their more quiet nature. If you're looking to engage in regular walks with a dog, this breed may be just what you need.
5. Boston Terrier
As a medium-sized dog, the Boston Terrier can be an excellent option for those looking for a dog who's easy to train and loves exploring.
However, as they move from puppy to adult dog, they'll slow down a bit and be more content just being around their owner. These Terriers are very smart and can be trained well. They'll alert you if they see something suspicious and act as an excellent guard dog you can count on.
6. Poodles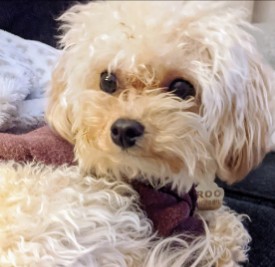 Whether a Toy, Miniature, Medium, or Standard size, the Poodle is a versatile and fun four-legged friend to have around. They are hypoallergenic and don't shed, making them easy to take care of and clean up after.
They are very friendly and enjoy being around people. They'll be by your side no matter what. Depending on their coat type, they may require more attentive grooming habits, with regular brushing and trimming. Keep that in mind as you determine the right breed for you.
7. Chihuahua
These snarky, yippie dogs may not be what first comes to mind when you think of a guard dog. Yet these lively puppies have a big personalities. They may be small, but their bark and activity level is very mighty.
They have a strong protective instinct and are passionate about being with their owners. Due to their small size, the Chihuahua can be a great fit for apartments and small homes. These spunky puppies can be a great companion and even an intriguing conversation starter.
8. Beagles
The Beagle is a signature guard dog as a small to medium-sized dog. They're loyal, affectionate, and love being around their owners. However, they may be warier than other dogs.
Their signature bark alerts you immediately of any upcoming situation so you can always be in the know, and their small size is conducive for small homes and apartments, too. Their short coats don't require much grooming, with just a regular brushing and de-shedding tool every once in a while.
Conclusion For The "Best Guard Dogs For Seniors"

A loyal and obedient guard dog can make a big difference in your life. Not only do they offer an extra set of eyes and ears, but they also can provide you with the safety and security you want and need.
With a diverse range of breeds to choose from in terms of their size, color, shape, and grooming needs, you can find the breed that's just right for you and your lifestyle.
Be sure to take into account other factors in your breed decision. Things such as the amount of grooming they need and their exercise habits are essential to keep in mind as you make your decision. Then, explore your options and get to welcome a guard dog into your home.
If you enjoyed "Best Guard Dogs For Seniors," check out our other guides:
For more similar content, you can check out "The 10 Best Dog Breeds For Seniors" down below: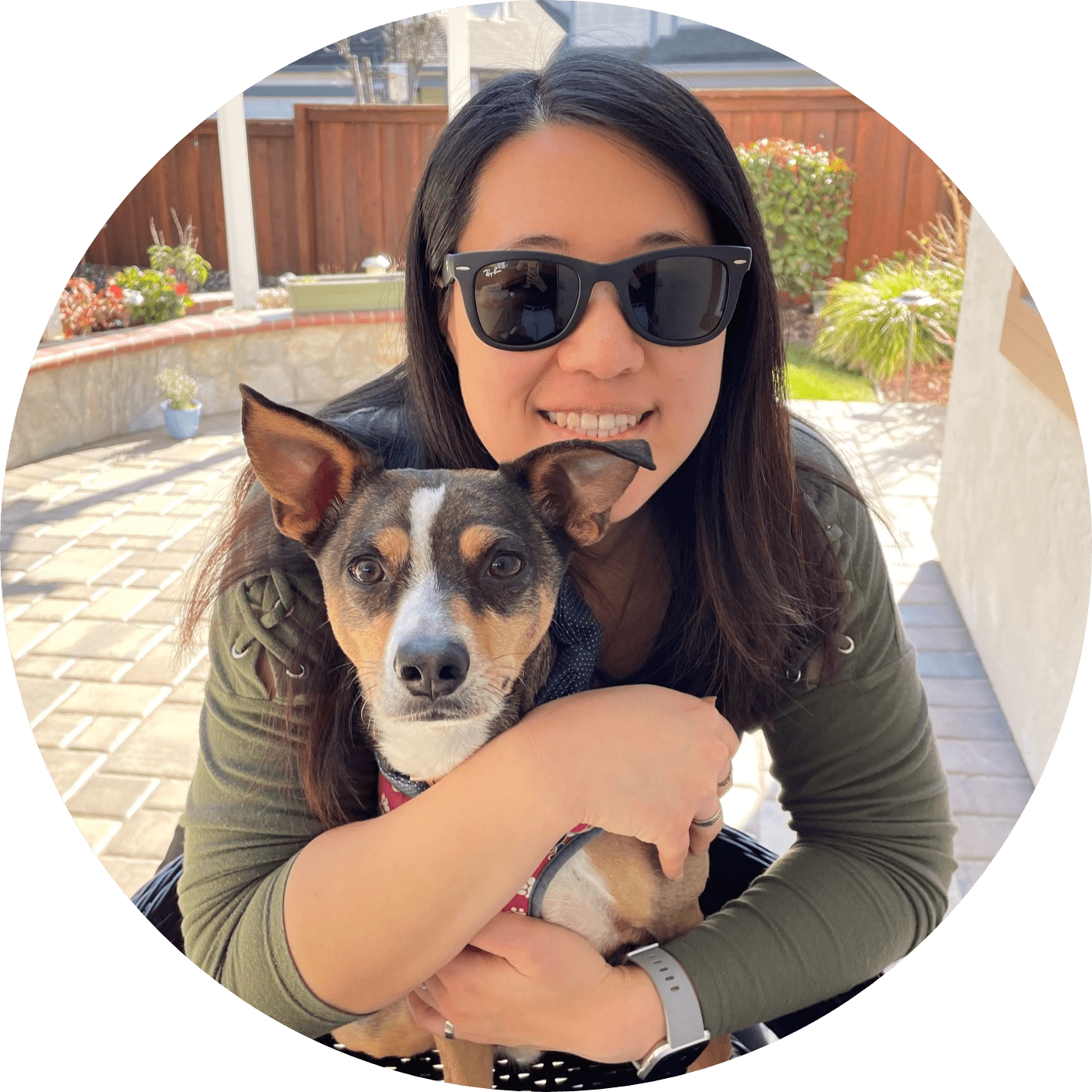 Dr. Sabrina Kong graduated from the Royal Veterinary College in England in 2016 and has been working at a small animal clinic in Northern California since then. She grew up in the Bay Area and got her bachelor's degree from Cal Poly San Luis Obispo. She also became a Certified Canine Rehabilitation Practitioner through a program at the University of Tennessee.
When she isn't in the clinic taking care of her four-legged patients, she enjoys traveling and trying new foods with her friends and her three-legged dog, Apollo. She adopted Apollo from her clinic when he was a puppy with numerous health issues. Dr. Kong truly cares about taking care of animals.