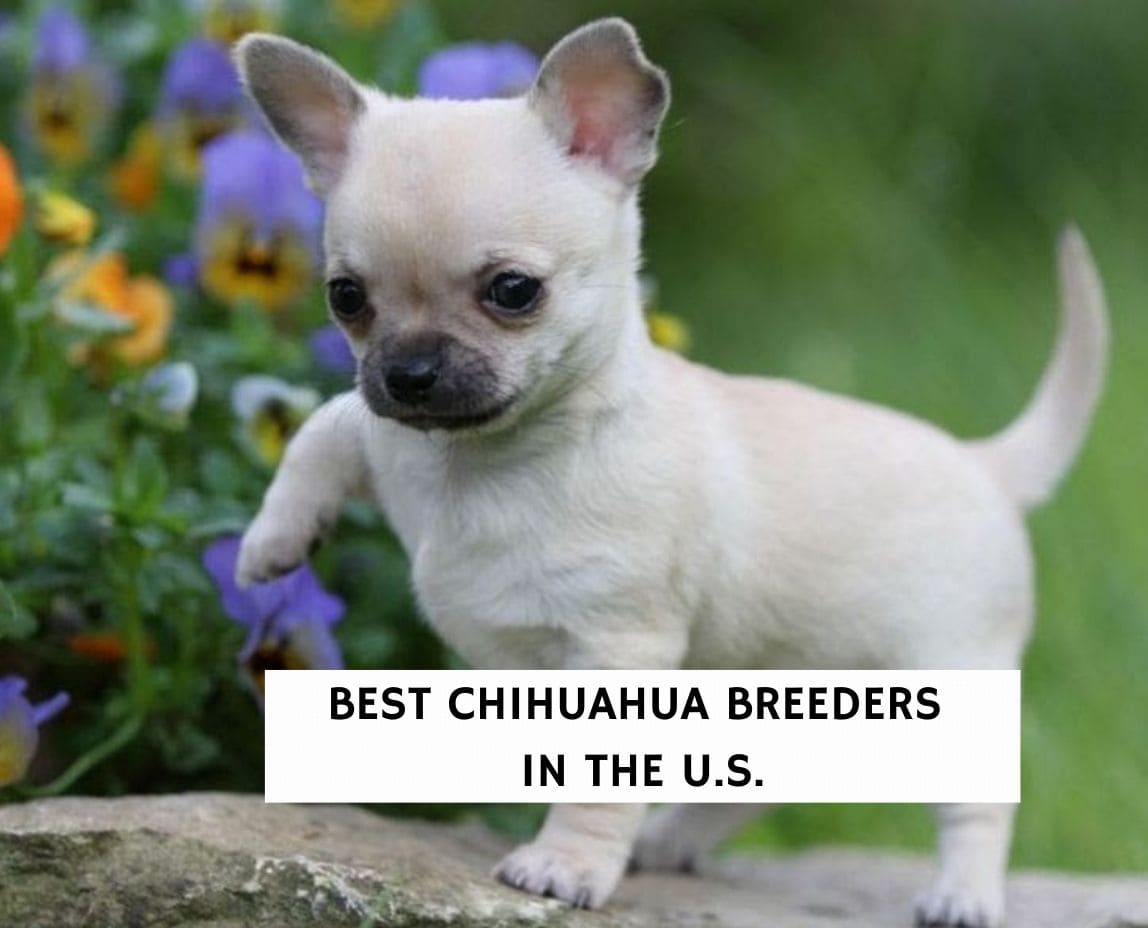 Since you're in search of Chihuahua breeders, here's what you need to know. From purses to movie screens, Chihuahuas have appeared almost everywhere. They've grown to become a fashion trend in themself. These tiny, devoted, lively, and alert creatures are named after the Mexican state of Chihuahua. Though they are tiny enough to fit in your handbag, they dare to quarrel with dogs ten times their size.
You either hate them or love them. One word to describe a Chihuahua would be 'bold.' These fiery little puppies are loving and require a lot of care and attention. When trained well, these little scamps will run their chores like mini Napoleons. Chihuahuas are adaptable and active. Unfortunately, they are the second most euthanized breed in America.
Before scrolling down this list Chihuahua breeders in the United States, check out these dog breeds: Best Yorkie Breeders in the United States and Best Shih Tzu Breeders in the United States.
Chihuahua Puppies For Sale in the United States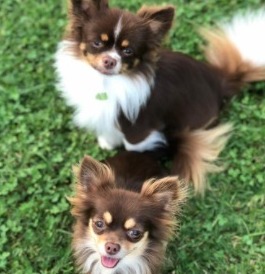 If you are looking to rescue or breed a Chihuahua, here are some breeders you may want to look into.
Dog Product Recommendations: Best Dog Beds Not Made in China and Best Device to Stop Dog Barking.
1.Walker-Hill Kennel Texas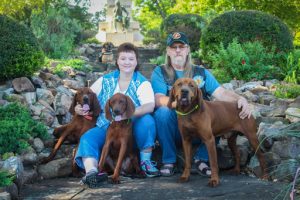 First on the list of the best Chihuahua breeders in the United States is "Walker-Hill Kennel Texas." Walker-Hill Kennel is known for independently raising and breeding Chihuahuas since 1963. All the puppies bred here originate from the same line of dames that kickstarted healthy Chihuahua puppy breeding in Texas. Committed to giving every Chihuahua puppy the most of its resources, each puppy is given its ranch with tons of recreational space.
The idea is to let the puppies live to their fullest while ensuring that the health and quality of the breed are ideal. Passionate to share their purebred puppies with loving families, the Walker-Hill kennel not only lets you adopt one of their own but also shares its knowledge and insight to help raise your new puppy the best you can. To get a look at the availability of the next litter of puppies or the waiting procedure and specifics, get in touch with them right away. They are reputable as one of Texas' oldest and finest breeders and are sure to have something suited to your wants.
Walker-Hill Kennel Texas Details
2. Salem's Finest AKC Chihuahuas
Salem's Finest AKC Chihuahuas are unique and well known for their planned litters. All home-raised and well-loved from the very beginning, this breeding team specializes in Merle Chihuahuas and brindles of all colors. They are breeders of both smooth and long coat Chihuahuas. The foundation team here focuses on temperament and disposition in breeding lines. They like to think of their establishment as more of a home and indoor space than a kennel. Owing to the routine check-ins with their veterinarian, they are dewormed, healthy, up-to-date with their shots, and genetically tested too.
To familiarise puppies to adapt to their new homes, the breeders start the process for the same by acquainting them with walking on household surfaces and subjecting them to sounds peculiar to homes. Each puppy comes with a blanket that smells like its littermates and mom. The foundation aims to concentrate on these puppies' health, appearance, and temperament to help better their pure and unadulterated breed. To adopt from this foundation, drop them an email or a call on the details listed below.
Salem's Finest AKC Chihuahuas Details
3. Hill Country Chihuahuas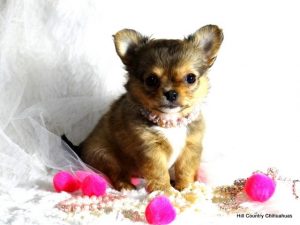 The breeders at Hill Country Chihuahuas are very proud of their Chihuahuas. They aim to share these tiny dynamic personalities with willing and loving families. As licensed breeders in Texas, they serve families with only the highest quality of puppies. To make sure the right puppy is placed in the right home, several procedures are enforced by the team here.
This is to make sure that the families are keen and have the resources to care for their puppies. Breeding Chihuahuas since 2004, their sole purpose is to share them with the world at large. While they do not have a waitlist, you can check out their website space for updates about new litters or general inquiries. You can also check their photo album online, which showcases the available Chihuahua puppies. If not already, these pictures are sure to make you fall in love with the breed and consider adopting right away.
Hill Country Chihuahuas
4. Darlene and Bradfords Chihuahuas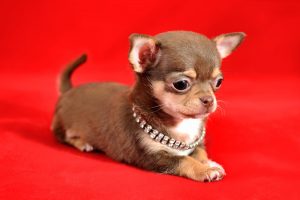 A unique story of friendship and love for Chihuahuas kickstarted this duo of breeders who have years of experience in breeding and training under their belt. The time they have taken to research every aspect of the bloodlines is evident through their breeding programs and the pedigree of the parent puppies. Set to the breeding standard of the American Kennel Club, this dynamic duo breeds both long coat and smooth coat Chihuahuas. In addition, there is no expense spared in the healthcare and maintenance of the puppies here.
With registrations from the AKC for all their pets, these Chihuahuas are regularly checked and vaccinated. The aim is to ensure optimum health and the best temperament for potential adopting families. So whether you are looking for a show-quality puppy or a house companion, they'll have something to suit your needs regardless. If you are unable to make it in person, they offer a 'Ship with a Nanny service,' which delivers your puppies stress-free. Currently, on a break from breeding, they are sure to return to the ring shortly. However, make sure to get in touch with them right away.
Darlene and Bradfords Chihuahuas Details
5. Say Chi's Breeders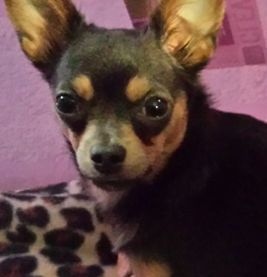 Last on the list of Chihuahua breeders in the United States is "Say Chi's Breeders." At Say Chi's Breeders, the focus is the link between high-quality service and customer satisfaction. The idea is to provide their customers with more than what they wish for. These breeders started with only AKC and CKC Chihuahuas but have recently begun breeding European imports too. This has proved helpful in diversifying bloodlines and maintaining healthier breed variations.
If you don't quite know what Chihuahua you're looking for, their website has a section full of pictures of puppies of varying coat lengths and colors to help make your decision. However, if you still don't find what you're looking for, they encourage you to put forth your requests either way, as they might have an incoming litter that would suit your needs better.
Located in the Lower Hudson Valley, these breeders service the entire Tri-State area, Northeastern PA, and beyond. However, they prefer to advise potential adopters to come and interact with the puppies in person. Hence, they have a better idea of the bonding process and the dog's personality and traits. Moreover, pictures fail to capture the perfection of their Chihuahuas. Like any details, payment plans and chaperoned delivery services can be explored and discussed over the phone or email at the handles below.
Say Chi's Breeders Details
Conclusion For The "Best Chihuahua Breeders in the United States"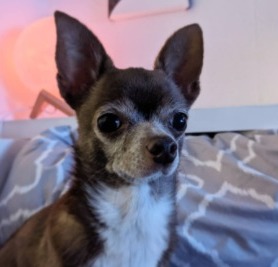 If you are looking to get a new house companion, these are some breeders you should get in contact with right away. Convey your specific expectations, and they are sure to find you a proper fit to help meet your needs. The process of acquiring a puppy can be long sometimes, so it's essential to keep patient. However, it's equally important to consider the option of adopting rescues before shopping for a puppy. This way, you're saving more than life. As you enjoy the freedom of choice in choosing your new best friend, breeders ensure that you are equipped with everything you need in securing their lives too. In addition, when you adopt, you support your local communities and institutions. 
For more Chihuahua guides from our team, check out:
Learn more about the Chihuahua breed by watching "Chihuahua – Dogs 101" from Animal Planet down below: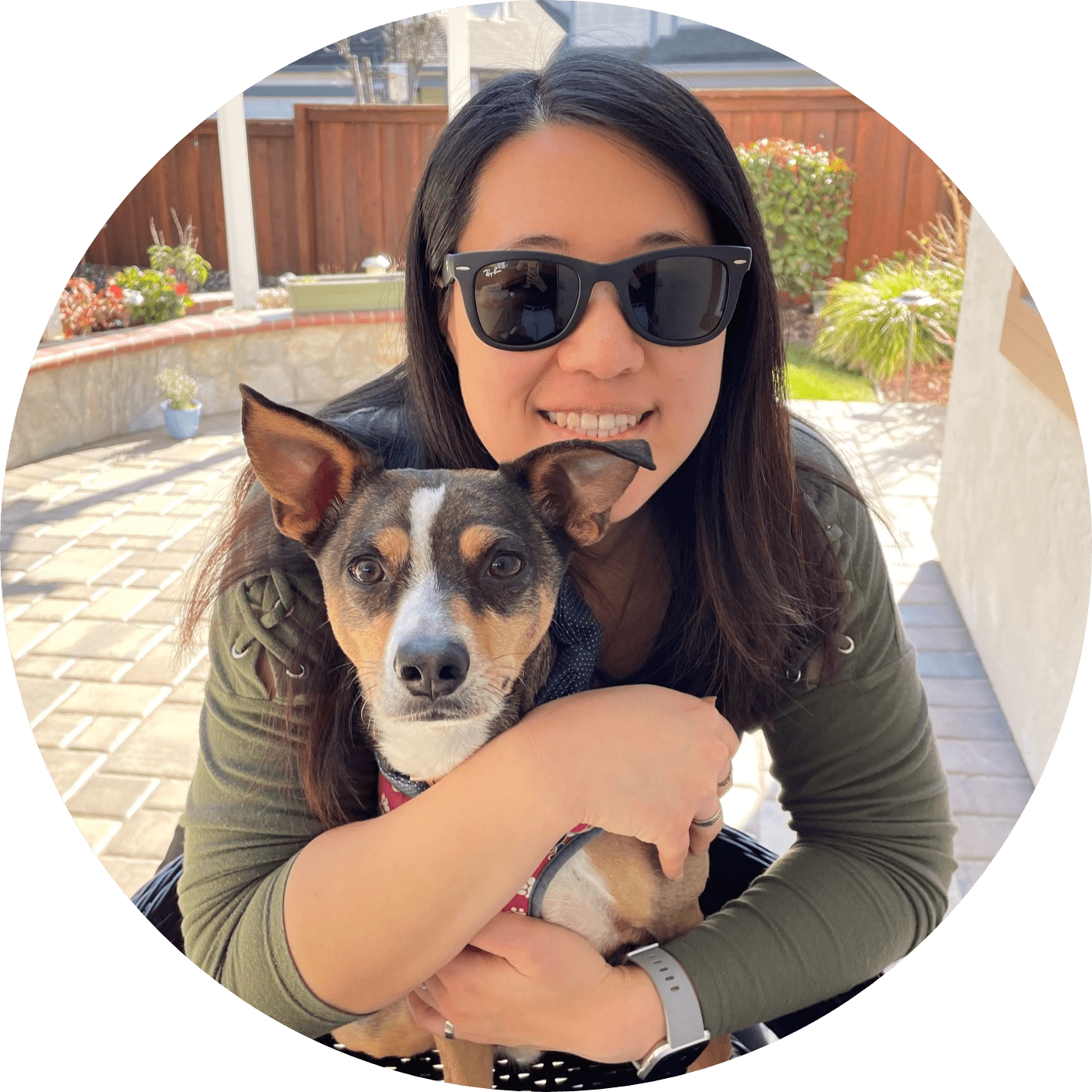 Dr. Sabrina Kong graduated from the Royal Veterinary College in England in 2016 and has been working at a small animal clinic in Northern California since then. She grew up in the Bay Area and got her bachelor's degree from Cal Poly San Luis Obispo. She also became a Certified Canine Rehabilitation Practitioner through a program at the University of Tennessee.
When she isn't in the clinic taking care of her four-legged patients, she enjoys traveling and trying new foods with her friends and her three-legged dog, Apollo. She adopted Apollo from her clinic when he was a puppy with numerous health issues. Dr. Kong truly cares about taking care of animals.