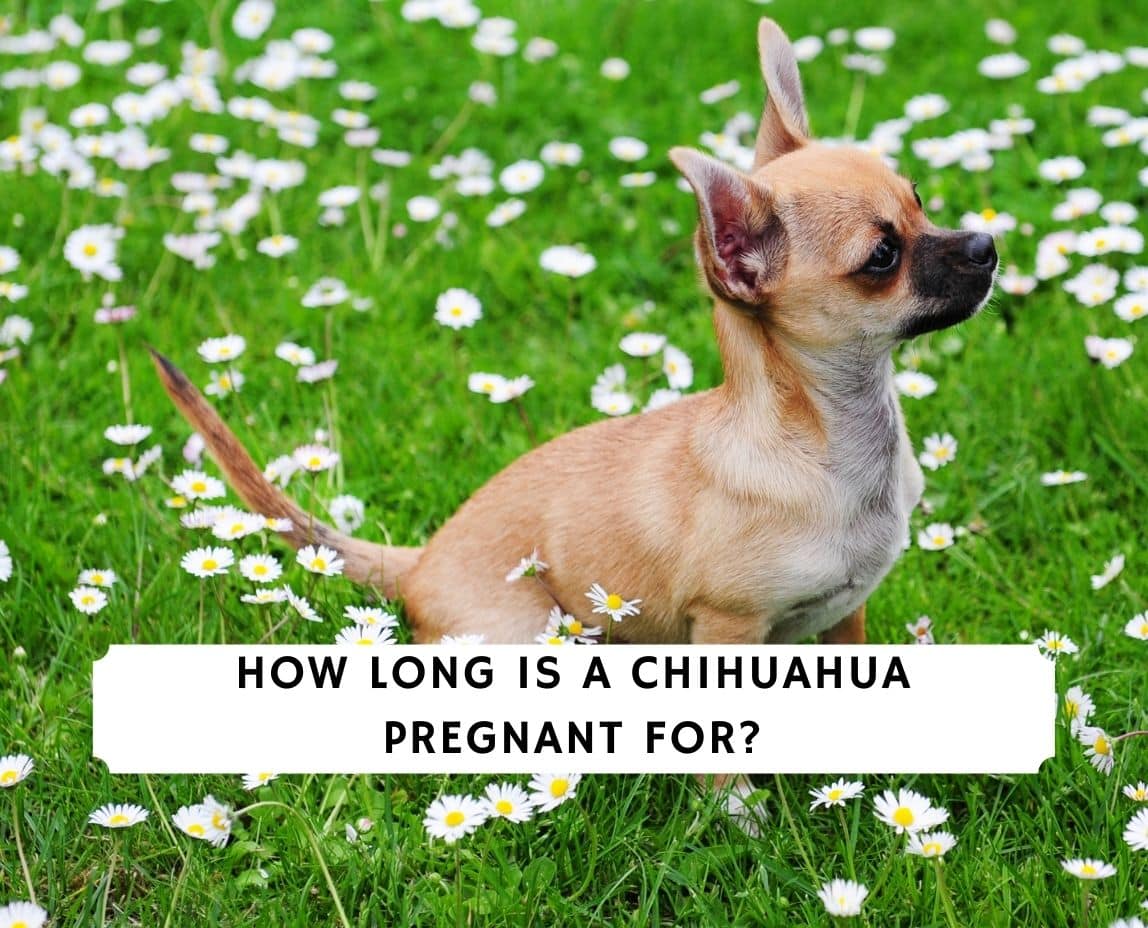 If you're wondering how long is a Chihuahua pregnant for, then this guide will provide you with all the information you need. A litter of new puppies can be a very exciting thing. With proper and ethical breeding practices, a litter of little Chihuahua puppies can be something all can look forward to, including the Chihuahua mom. Breeding Chihuahua puppies requires an intentional practice of care and planning to ensure both the mom and the puppies are in the best possible health.
Whether the Chihuahua is having their first litter or has had one before, a Chihuahua is counting on the breeders to take care of them and ensure they are kept in the best condition before, during, and after their pregnancy. Knowing the pregnancy process for Chihuahuas can help dog owners understand what to expect when breeding Chihuahuas. While they follow a typical pregnancy cycle as other dogs, there are some considerations to make when dealing with this tiny Chihuahua breed.
Keep in mind that will all dog breeding, caring for a pregnant Chihuahua takes work, dedication, and a lot of love. With the proper research and a lot of patience, you can help your Chihuahua deliver a happy and healthy litter of puppies. Whether you're planning on or currently breeding Chihuahuas, knowing their pregnancy cycle can help you understand what your dog needs, when. To help you provide the best possible care for your dog, our team at WeLoveDoodles will share how long you can expect a Chihuahua to be pregnant.
Before scrolling down this article "How Long is a Chihuahua Pregnant For," these guides could possibly help you and your companion: Can a Dog Get Pregnant When Not in Heat and How Many Puppies Can a Dog Have?
Chihuahua Pregnancy Time Length
Like other dogs, Chihuahuas have a pregnancy cycle that lasts about 63 days, or about two months. However, the cycle can also range in duration anywhere from 58 to 68 days. The timeline starts at conception and runs until they deliver their puppies. If a Chihuahua has a much shorter or longer cycle than that range, it's imperative that the breeder contacts their veterinarian as the pregnancy may be having complications.
When you know when the conception happened and confirm they are pregnant, you can use this timeline to have a planned due date as you track their pregnancy cycle. This can help you know what to expect in terms of their behavior, health conditions, and when you can start seeing the puppies in their belly. Understanding the timeline of their cycle can also help you notice any potential concerns in the pregnancy process and quickly resolve the matter.
Chihuahua Question: How Long Does a Chihuahua Stay in Heat?
What is the Pregnancy Cycle For a Chihuahua?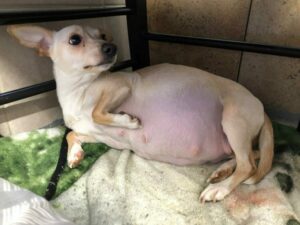 Just as humans have different trimesters that indicate certain needs and emotions, so are Chihuahuas. This dog breed also navigates through different seasons in the pregnancy. These different seasons are broken up into trimesters, with each trimester lasting for about 21 days. Chihuahua puppies can become pregnant during their first heat cycle. While this is not typically recommended as they are still relatively young at this point, Chihuahuas can still start reproducing at the age of 4 to 7 months old. Typically, waiting until the second or third heat cycle may be better for the Chihuahua's health overall.
Certain signs and behaviors that a pregnant Chihuahua may engage in can help you detect that you should prepare for a litter. These signs include things like a reduced appetite or vomiting. This symptom should only last for the first week or so of pregnancy and fade as the pregnancy continues. Pregnant Chihuahuas will also have a stomach that becomes increasingly enlarged. The stomach will also be firm and seemingly swollen. If you suspect that a Chihuahua is pregnant, there are a few ways to test and confirm that they are now carrying a litter of puppies.
These tests include a hormone test, which can only be effective if the dog is at least 30 days pregnant. Another test is an ultrasound, which can be taken as soon as they are 25 days pregnant. Palpation can also be effective in confirming whether or not the Chihuahua is pregnant. The pregnancy is called the gestation period in the reproductive cycle. In the first few weeks, dogs typically do not show any symptoms of being pregnant, other than some signs of morning sickness. However, once they reach about 22 days, the puppies can begin to form. In the second trimester, the puppies continue to grow and take shape.
The mom Chihuahua will begin to gain a lot more weight and have to urinate much more often. Other signs in their behavior may also adjust as the pregnancy hormones become much more prominent. In this second trimester, their nipples will also get darker and larger too. When the Chihuahua reaches their third trimester or around 58 days, it may be best to isolate the mother. This can prevent any diseases from transmitting or other concerns that other dogs may carry and pass on to the mother and the litter. This is when the mom Chihuahua loses their appetite and seems restless in their pacing and panting.
You may also be able to get an X-ray of the puppies during this third stage and can see some of the puppies moving as well. In delivery, many Chihuahuas may prefer that they deliver via cesarean section. While they can deliver naturally, a c-section may be more comfortable and cause much fewer problems for the momma Chihuahua. Dogs tend to be in labor for several hours and can vary in duration for each delivered puppy. The process of a dog giving birth is called whelping and can take several hours to days to move through the entire process. In the end, what results is a litter of adorable Chihuahua puppies and a healthy and proud momma.
Chihuahua Guides: Why is My Chihuahua Howling and How To Care For a Chihuahua Puppy.
How Many Puppies Do Chihuahuas Have in a Litter?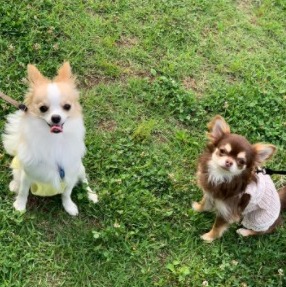 The number of puppies in a litter varies from breed to breed. In the case of Chihuahuas, they can usually have anywhere from one to three puppies. However, they may even be able to have up to five or six puppies in a single litter. This lower puppy count is due to their small size and carrying capacity. In the case of larger litters, it's important to be especially careful during delivery.
Chihuahua Question: How Many Puppies Can a Chihuahua Have?
How To Care for Your Puppy During Its Pregnancy
While other small dog breeds certainly require dedicated time and attention throughout the pregnancy, there seems to be an elevated need for the case of the Chihuahua. Since they are small dogs, they may experience more complications in their pregnancy than others. In the case of accidental pregnancy rather than proper breeding, there is a heightened concern for the Chihuahua. When a Chihuahua becomes pregnant by a much larger dog, this type of mix can cause dangerous conditions for both during pregnancy and during delivery. This is because the Chihuahua is attempting to carry a litter of dogs that they were not designed to hold.
In protecting and caring for a Chihuahua, it's important to note that a Chihuahua can become pregnant by two different dogs. Female dogs during their heat cycle must be carefully watched and attended to. If two different dogs impregnate the Chihuahua, it is called a multi-sired litter. Whether it's a pregnant or a non-pregnant dog, it's important to keep them regularly visiting the veterinarian. Ensuring they're healthy both before and during pregnancy can be crucial in identifying any potential concerns or issues to navigate.
You'll also want to be sure that they are provided the proper nutrition. Ensure they are well fed and intake a higher calorie count than average as they pass those nutrients to their litter. Avoid things like additional supplements, which can potentially upset their current balanced diet and cause even more discomfort in their stomach. Choose dog food containing high-quality ingredients and whole foods to provide the best possible nutrition for them without the potentially harmful additives or other components.
Be sure to give her extra helpings of food as she seeks to provide nutrition for herself and the puppies she is carrying. In addition to nutrition, exercise during the pregnancy process is also an important component to keeping a pregnant Chihuahua healthy and happy. Staying up on regular walks can help keep her in great shape during pregnancy. Walking is an excellent activity as it is low impact and lowers the risk of harming the puppies she is carrying.
Chihuahua Questions: What Should I Do If I Have a Crying Chihuahua and Why Do Chihuahuas Burrow?.
Conclusion For "How Long is a Chihuahua Pregnant For"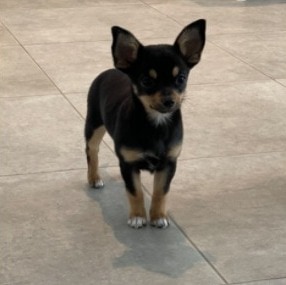 After the puppies have been born, be sure to keep caring for the Chihuahua mother. While she'll see her job to care for her newborn puppies, it's important to keep an eye on her health and monitor how she is acting and feeling. You will also want to take her to the veterinarian to ensure the pregnancy and birth went smoothly, and there are no lingering issues or concerns. Just as the case for a baby being born, planning and tracking the process of a pregnant Chihuahua can help prevent surprises and create a better overall experience for all.
For more Chihuahua information and helpful guides, you can check out:
If your Chihuahua is pregnant, watch "How to Take Care for Your Pregnant Dog and Puppies ! Pregnant Dog Week by Week" down below: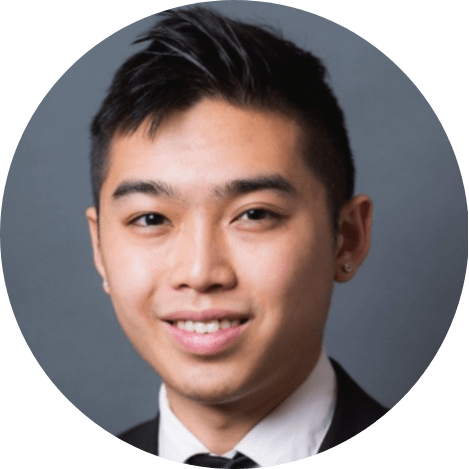 Andy is a full-time animal rescuer and owner of a toy doodle. When he's not saving dogs, Andy is one of our core writers and editors. He has been writing about dogs for over a decade. Andy joined our team because he believes that words are powerful tools that can change a dog's life for the better.
Why Trust We Love Doodles?
At We Love Doodles, we're a team of writers, veterinarians, and puppy trainers that love dogs. Our team of qualified experts researches and provides reliable information on a wide range of dog topics. Our reviews are based on customer feedback, hands-on testing, and in-depth analysis. We are fully transparent and honest to our community of dog owners and future owners.