Whether you're a breeder or you're a proud dog parent, finding out your Chihuahua is pregnant can be overwhelming and exciting at the same time. However, you're uncertain and worried about the responsibilities because you're unsure how many puppies a Chihuahua can have. While every dog breed is adorable in its ways, there's something special about the small, cuddly size and demeanor of puppies that make them irresistible. Since all breeds of dogs have different sizes, appearances, and temperaments – they might differ in the number of puppies they can have.
Unlike larger dog breeds, the litter size smaller breeds have is drastically different. This breeding variance is mainly dependent on the breed and size of the dog. Since the Chihuahua is considered one of the smaller breeds ranging between 6 to 9 inches in height, it certainly has its breeding capabilities. If you're curious about how many puppies to expect from your Chihuahua companion, our team at WeLoveDoodles pieced together everything you need to know. We'll be sharing the key characteristics of the Chihuahua breed, its breed habits, and more.
The Chihuahua is on this list and we think you might like similar recommendations: Best Teacup Dogs That Don't Shed
Chihuahua Dog Breed

As one of the smallest breeds of dogs out there, the Chihuahua has its own unique set of personalities and temperament. This breed weighs between 3 to 6 lbs and can reach between 6 to 10 inches in height. If you have a Chihuahua, then you probably know that this breed has a spunky personality that makes them a joy to have around as a companion. One of the advantages of having a Chihuahua is its long-lasting lifespan.
Unlike bigger dog breeds, the life expectancy ranges between 12 to 20 years, depending on its health situation. Generally, we discuss Doodle breeds with curly and wavy hair. However, the Chihuahua has short coats that come in a variety of colors and patterns. With the head shape of an apple and the pointy ears of an elf, Chihuahuas are great lap dogs.
Throughout the dog community, Chihuahuas are known for their lively personalities. This breed is extremely alert to its surroundings, which makes them perfect watchdogs for an owner's living environment. Despite the Chihuahua's small size, this breed is courageous and tends to take on situations head-on. Until pregnancy, the Chihuahua is relatively balanced in its agility and movement. This breed is a popular household dog that loves attention from people while appreciated by numerous families worldwide.
Recommendations: Small Non-Shedding Dog Breeds and Best Training Collar For Small Dogs
How Many Puppies Can a Chihuahua Have?

How many puppies a Chihuahua can have depends on multiple factors such as its size, etc. While most dogs have a pregnancy duration of about 58 to 68 days, the number of puppies in a litter they carry might not be the same. Generally, smaller dogs tend to have fewer puppies compared to larger dogs. The size and dog breed play a massive role in determining its litter size. For the Chihuahua specifically, litter sizes are usually around three puppies on average.
Unlike other dog breeds with over an average of five or more puppies per litter, the Chihuahua has less because of its tiny body. An essential step in empowering your Chihuahua to have a healthy pregnancy is to keep an eye out for potential signs of them being pregnant early on. Signs like morning sickness, tiredness, or loss of appetite can be used as the key indicators of pregnancy. When you notice these things, be sure to take your companion to a veterinarian within the first or two weeks.
Your veterinarian can help you confirm whether your Chihuahua companion is pregnant or not, so you'll know how to move forward healthily. Typically, when Chihuahuas are ready to give birth, they'll most likely require a C-Section. This is due to the Chihuahua's small size and potential inability to push its litter out. Your veterinarian will help inform this critical decision in a way that preserves the health of both the puppies and the mother.
Related: How Many Puppies Can A Dog Have?
Factors that Influence How Many Puppies a Chihuahua Can Have

The litter size of a Chihuahua can vary quite a bit based on the parent. Various factors might influence how often they're bred and how big of a litter to expect from the mother.
These factors include:
Age of the Chihuahua
The number of times a Chihuahua has been pregnant
The health of the pregnant Chihuahua
Whether its a mixed breed or not
Age of the Chihuahua
The age of a Chihuahua can influence how large of a litter they can produce. Some Chihuahuas, especially if it's their first pregnancy, will only have one or two puppies. Older Chihuahuas might have a larger litter in a later pregnancy, which can range between five to even six puppies.
Number of Times a Chihuahua Has Been Pregnant
From a breeder's perspective, there are specific ethical standards to uphold when breeding Chihuahuas. It's recommended that Chihuahuas are bred only two or three times in their life. It's also important to understand that their breeding cycle space. Generally, Chihuahuas should and can become pregnant at least once every 18 months. This restriction on breeding and the time needed for recovery will support the parent's health while allowing them to live a healthy lifestyle.
The Health of the Parent
The health and wellness of a Chihuahua parent also influence how many puppies they can have. For instance, healthy Chihuahuas might have more puppies and are more likely to have a smoother, problem-free pregnancy. However, if a Chihuahua encounters a problem with its health during the pregnancy, that could affect the number of puppies in its litter.
Mixed Breeds
While Chihuahuas are most often bred with other Chihuahuas, a mixed breed or designer dog might greatly influence their litter size. If Chihuahuas are cross-bred with a larger dog, the litter size would be pretty small. Additionally, the pregnancy might be considered more high risk as the Chihuahuas might struggle to provide all the space and nutrition the puppy might need to grow strong and live a healthy life. Many people don't recommend breeding Chihuahuas with a larger dog breed. If another breed mixed with the Chihuahua does happen, the larger dog should always be the female. This would make the pregnancy possible while preventing severe health concerns for the Chihuahua.
Find Chihuahua breeders near you: Best Chihuahua Breeders in North Carolina and Best Chihuahua Breeders in Pennsylvania
Welcome Your Chihuahua Puppies
While each breed might vary in the number of puppies they're able to produce in a litter, a Chihuahua can expect anywhere between one and six puppies at a time, depending on its situation and multiple factors. Whether you're a breed ready to share these puppies or you're looking forward to raising them yourself, knowing these essential factors that influence how many puppies a Chihuahua can have will help you prepared in advance. If you're planning to breed, do your part in caring for the parent breeds' overall health and wellness.
Find Chihuahua breeders near you:
For a better perspective, watch "Chihuahua Giving Birth" from Maila down below: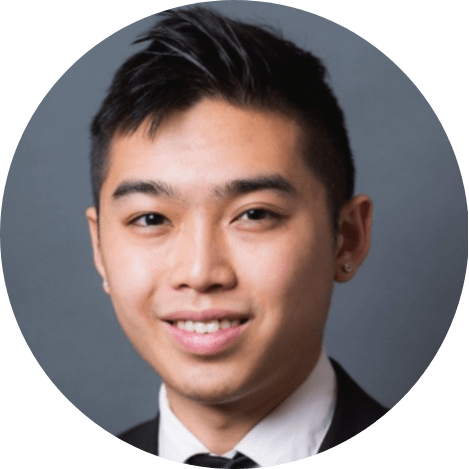 Andy is a full-time animal rescuer and owner of a toy doodle. When he's not saving dogs, Andy is one of our core writers and editors. He has been writing about dogs for over a decade. Andy joined our team because he believes that words are powerful tools that can change a dog's life for the better.
Why Trust We Love Doodles?
At We Love Doodles, we're a team of writers, veterinarians, and puppy trainers that love dogs. Our team of qualified experts researches and provides reliable information on a wide range of dog topics. Our reviews are based on customer feedback, hands-on testing, and in-depth analysis. We are fully transparent and honest to our community of dog owners and future owners.