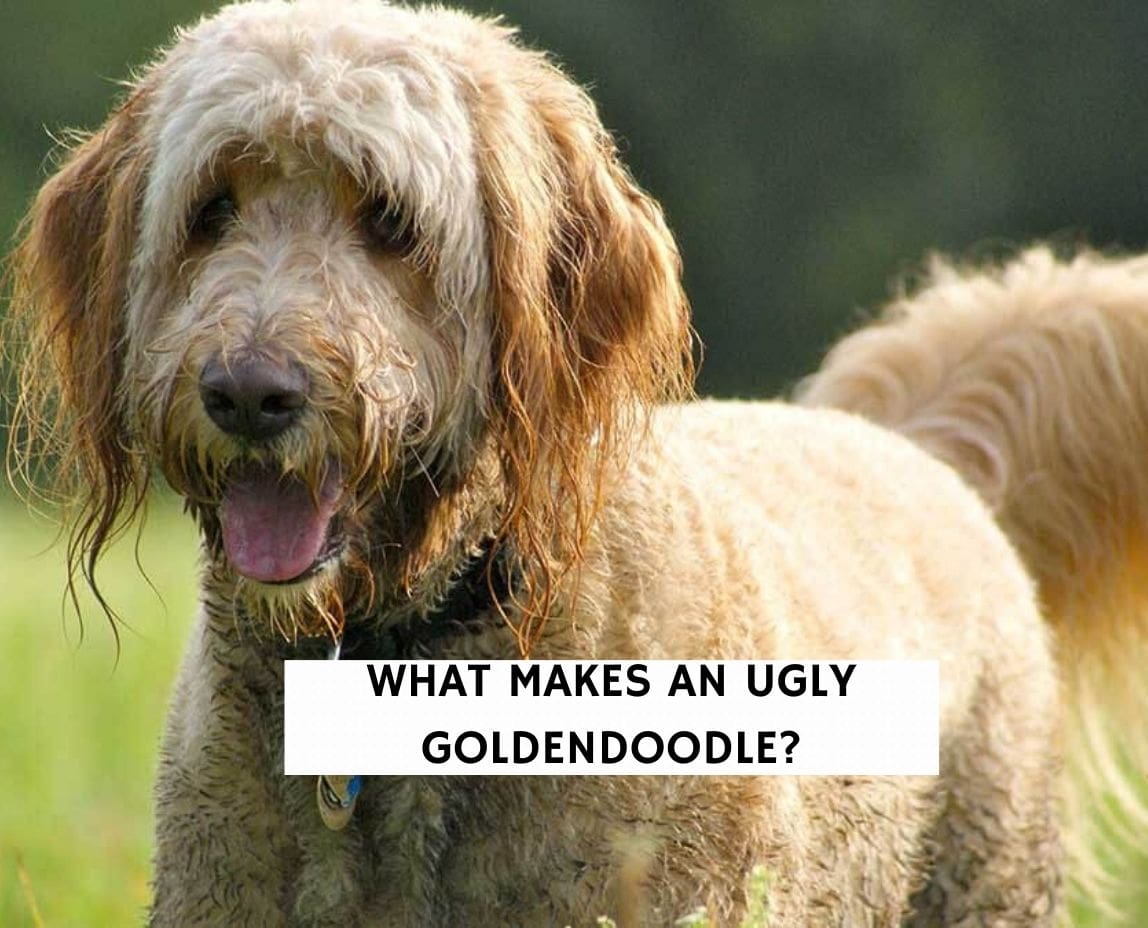 If you think you've seen an ugly Goldendoodle, then this guide will help you understand the reasoning behind it. But, before getting started, here's what you need to know about this breed. The Goldendoodle is a crossbreed designer dog also known as a Groodle. They're bred from a Poodle and a Golden Retriever, making them have lots of variation in traits than one would find in a purebred.
They're becoming quite popular as most pet owners can't resist the teddy bear look of the Goldendoodle. What makes an ugly Goldendoodle? For us, what makes an ugly Goldendoodle depends on the parent breed as well as the pet owner. Understanding the Goldendoodle makeup makes it easy for you to know how to make an adorable pet out of them. However, the Poodle and the Golden Retriever are great purebred dogs with different unique qualities.
Before scrolling down this article "What Makes an Ugly Goldendoodle," you can check out our other Goldendoodle guides:

What Does a Goldendoodle Look Like?
Since the Goldendoodle is a mixed-breed dog, you cannot easily guess what you are getting. Your Goldendoodle pet might look so different from another, hence why they are not recognized as a breed. The outlook of your Goldendoodle predominantly depends on the parent breed. An interesting fact about the Goldendoodle is that they are made up of the blend of both parents. While your pet personality might be that of the Golden Retriever's mild-temper, they get the Poodle's non-shedding coat and its intelligence. Nevertheless, their outlook depends on the parent purebred dog with the stronger gene; below is a brief look at the parent breed.
Related: Types of Goldendoodle Colors and Teddy Bear Goldendoodle Guide.
Golden Retriever
The Golden Retriever is one of the most famous American dog breeds. The dog is an intelligent Scottish gundog that is very devoted, friendly, and with great beauty. Their distinctive, lustrous, and rich golden-color coat reflects where they got their name. The Golden Retriever is of medium size with an attractive appearance, friendly disposition, and highly trainable. Their height is between 23 to 24 inches for the male and 21.5 to 22.5 inches for the female.
While the male weighs between 65 to 75 pounds, the female Golden Retriever weighs between 55 and 65 pounds with a Life Expectancy of 10 to 12 years. They're powerfully built, and their friendly personality makes them great with children making them a great family pet option. The Hallmark of the Golden Retriever is their broad head, dropping short ears, intelligent eyes, straight muzzle, and a feathery tail. They're very energetic and playful, and they enjoy the outdoor space for their playtime.
Golden Retriever Breeders: Best Mini Golden Retriever Breeders in the United States and Best English Golden Retriever Breeders in the United States.
Poodle
The Poodle is a unique and popular dog with many doodles having their root from them. Their coat is typically dense, curly, and harsh; one can leave it corded or clipped. These low-allergen coats come in different colors: black, white, grey, cream, apricot, red, beige, silver, etc. Poodles fall under the companion dog group, and they come in three different sizes, namely Standard, Miniatures, and Toy Poodles.
A Standard Poodle is usually over 15 inches tall and weighs between 60 and 70 pounds, while the females weigh between 40 and 50 pounds. In addition, they have a Life expectancy of between 10 and 18 years old, what a long time you'd say. The distinctive look of the poodles says a lot about them as they stand out as true aristocrats in the world of dogs. They can be recognized by their squarely built body, the dropping, long and densely feathered ears, and the high, docked, and erected tail. The Poodles are very active and intelligent; they are a great companion and an elegant athlete.
Poodle Breeders: Best Toy Poodle Breeders in the United States and Best Mini Poodle Breeders in the United States.
Goldendoodles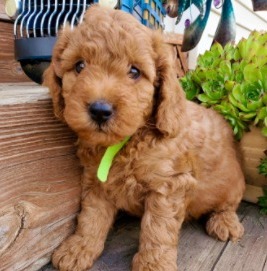 As earlier mentioned, the Goldendoodles are not purebred but crossbreeds. As a result, Goldendoodles vary in physical appearance and size depending on the parent-bred dog with the stronger gene. Just like a box of chocolate, you never can predict what you are getting. The Goldendoodles are great companion dogs and make a perfect family addition if you are considering one. They have a low-shedding coat which makes them ideal for anyone with dog allergies. In addition, they inherit their smartness and intelligence from their parent breed and are very easy to train.
Are Goldendoodles An Ugly Crossbreed?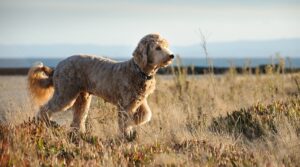 As mentioned earlier, the outlook of a Goldendoodle depends mainly on the parent breed and the dog owner. Goldendoodle puppies are very adorable, and their teddy bear looks are irresistible; plus, they are great family companions. However, some tend to look unattractive as they grow older, especially when their coat is not well-groomed and maintained. Most Goldendoodles take on the curly, low-allergen coat of the parent Poodle. However, the low shedding does not amount to low upkeep and maintenance.
Goldendoodles come with different coats, and some require more grooming than others; irrespective of which coat they have, they all need regular grooming. A Goldendoodle coat that is not well-groomed can become so matted it will be challenging to brush and keep tangle-free. Likewise, a Goldendoodle coat with the combination of Golden retriever hair and Poodle hair can be nearly impossible to maintain. A Goldendoodle with health conditions will not be attractive as a regular health Doodle will be.
Common health concerns of the parent breed of the Goldendoodle include hip dysplasia, cancer, thyroid issues, cataracts, epilepsy, and ear infections. Crossbred are at the risk of inheriting the ailments mentioned above from the parent bred. However, it is advised one get their Goldendoodle from a reputable and trustworthy breeder who provides genetic and health testing certifications for their puppies. This will help clear ever doubt on health concerns and hereditary ailments from parent bred.
Goldendoodle Questions: Is a Goldendoodle Hypoallergenic and Are Goldendoodles Good with Kids, Dogs, and Cats?
How Do I Care For My Hybrid Goldendoodle?
Maintaining a mixed dog should not be taken lightly, putting the genetic makeup of the parent bred into consideration. Below are some tips on how to care for your Goldendoodle.
Regular Grooming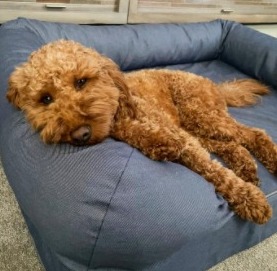 Irrespective of the coat of your Goldendoodle, regular brushing of their coat will prevent it from matting and help get rid of dirt and debris. A well-maintained and well-groomed Goldendoodle is beautiful and adorable. Occasional bathing, brushing of teeth, and cutting the nails are good maintenance tips for your pet. Trimming the Goldendoodle coat to keep it low is highly recommended. Although they are low shedding, one cannot determine how much they will shed, especially if they take on the golden retriever parent coat.
Goldendoodle Grooming Products: Best Comb For a Goldendoodle and Best Grooming Tools For Goldendoodles.
Exercise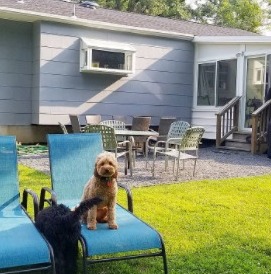 Exercise and physical activities are highly recommended for the Goldendoodle as inadequate physical activity can result in destructive behavior. In addition, the Goldendoodle is very easy to train; hence we suggest training them early to get the best out of them.
Feeding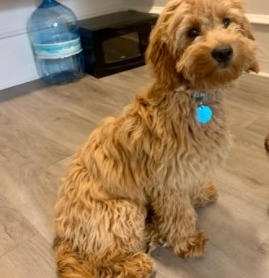 The Goldendoodles come in different sizes, weights, colors as well as personalities. To avoid overweight in your pet, it is recommended you pay good attention to their food. Given the good and quality dog meal with proper proportion makes them stay healthy.
Conclusion For "What Makes an Ugly Goldendoodle"
The Goldendoodles are adorable crossbred, but they are not without flaws. They're also unpredictable as you cannot tell if they will shed or not, and the personality of the parent bred they will take after. Regular grooming and maintenance of the Goldendoodle will make an adorable and attractive family pet. An unattractive dog is only a pointer to inadequate grooming and care by its owner.
To learn more about the Goldendoodle dog breed, you can check out these guides from WeLoveDoodles:
Whether you have a Goldendoodle or you're planning to get one, watch "10 Things You Need To Know About Goldendoodles" to learn more: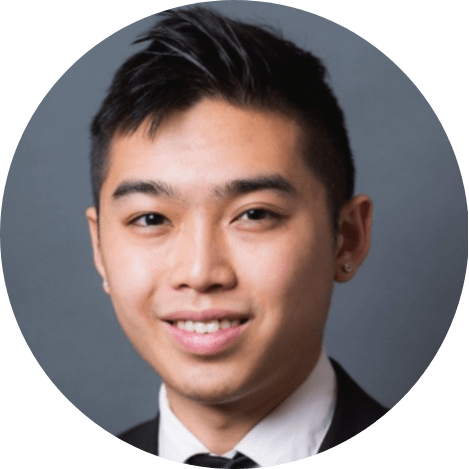 Andy is a full-time animal rescuer and owner of a toy doodle. When he's not saving dogs, Andy is one of our core writers and editors. He has been writing about dogs for over a decade. Andy joined our team because he believes that words are powerful tools that can change a dog's life for the better.
Why Trust We Love Doodles?
At We Love Doodles, we're a team of writers, veterinarians, and puppy trainers that love dogs. Our team of qualified experts researches and provides reliable information on a wide range of dog topics. Our reviews are based on customer feedback, hands-on testing, and in-depth analysis. We are fully transparent and honest to our community of dog owners and future owners.