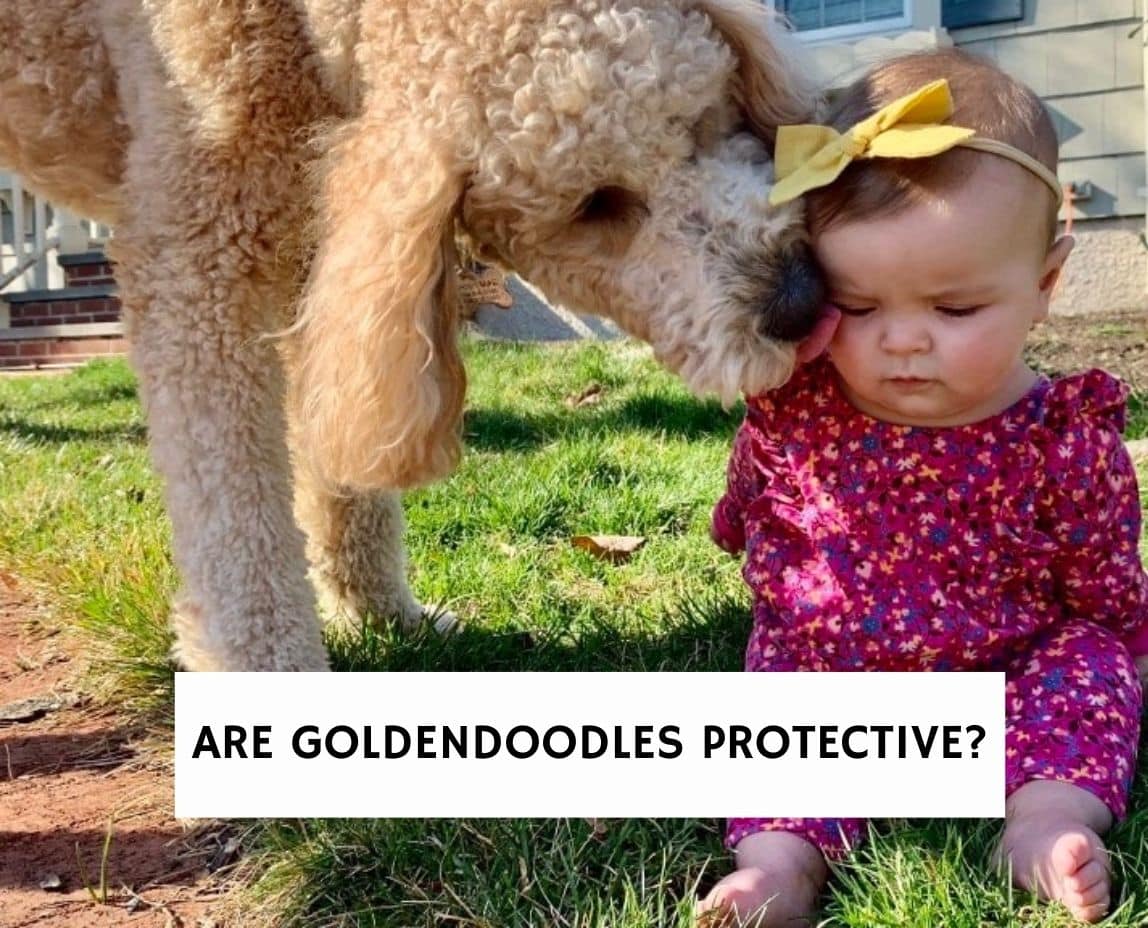 Are Goldendoodles protective around families and children? If raised properly, then of course. Here's what you need to know. Goldendoodles are your best bet if you are looking to adopt a dog that is the best of both worlds. They are an adorable hybrid of the Golden Retriever and Poodle. Referred to as the "designer breed," these dogs have become increasingly popular in the American landscape since their first appearance in the 1990s.
This crossbreed is known for its cuddly looks, friendly temperament, and affectionate nature. As someone who is newly planning to adopt a Goldendoodle, you will surely have many questions. One of the prominent ones that might cross your mind is that are Goldendoodles protective? If you are looking to have a loyal partner for your house, you might also wonder are Goldendoodles guard dogs? If you have been wondering about this, you are in the right place.
Before scrolling down this article "Are Goldendoodles Protective," check out similar questions that could be helpful to you: Is a Goldendoodle Hypoallergenic and Are Goldendoodles Good With Kids, Dogs, and Cats?
Are Goldendoodles Protective As A Breed?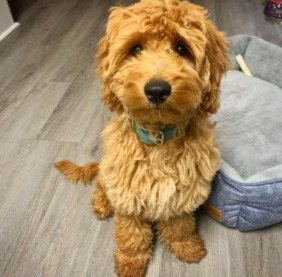 Like any other typical dog, Goldendoodles can display a protective front if threatened or provoked. Otherwise, they have a natural tendency to be friendly and gentle. They will most likely greet a stranger and wag their tail. This does not imply that they will not warn you of hazardous activity. All in all, we can concede that Goldendoodles are not a naturally protective kind. This behavior can change through the course based on their experiences. They can also be trained to sharpen their defensive demeanor.
How Do You Spot The Signs Of Protectiveness In A Goldendoodle?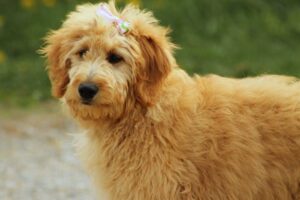 Although Goldendoodles are not impulsively protective, they can display this behavior if they are scared about their safety. They are also protective when the safety of their family is threatened. Goldendoodles are defensive when they exhibit behavior like growling, barking, guarding, snapping, or nipping. They might also give you death stares along with baring of teeth. Now that you know the answer to the question are Goldendoodles protective or not let's take a look at the factors that might influence this reaction.
The animal may be exposed to unknown situations or unusual noises.
They might fear new people or children as they are not most suitable around young people.
Your Goldendoodle might feel trapped or ignored.
They might experience a danger towards their resources, i.e., their personal space or food.
Goldendoodle Guide: Goldendoodle Energy Level Informationa and Facts.
What is a Goldendoodle Most Likely To Protect?
Since now we know the factors and situations that trigger a protective response, let's take a glance at all the things you Goldendoodle might want to protect.
Goldendoodles have a loving nature. They might look forward to protecting you if they build a connection with you and your close ones.
They might display a territorial front if they feel their food or resources are in danger.
They may also engage in the protection of other family dogs and pets they have a bond with.
Lastly, Goldendoodles may also assert a protective reaction towards your home as a stranger's presence triggers them.
The last point brings us to a significant concern. Several owners ponder about whether they are Goldendoodles guard dogs or not. Let's address this.
Goldendoodle Guide: How To Stop a Goldendoodle From Biting.
Are Goldendoodles Guard Dogs?
To answer this question, first, you need to know the characteristics of a typical guard dog.
A guard dog is trained as a breed to stop any intrusion or suspicious activity.
They are conditioned to not only bark at someone but also become aggressive.
They are also trained to bite and attack the person who poses a threat.
Several experts stand by the idea that Goldendoodles will intimate owners of any strange activity around their house. Goldendoodles will bark and gather attention like any other dog. But their mild temperament will soon make them wiggle their tails and display friendliness even to the stranger. This implies that Goldendoodles are not the best pick for guard dogs. They act as a boon as they successfully provide a warm welcome to everyone who visits you.
As an owner, you can train your pet to become a better guard dog. However, if you are looking for a naturally defensive and aggressive dog, Goldendoodle is not the correct choice. The animal exhibits the good qualities of an alert dog. They start to bark when someone unseen arrives and alerts the owners of a visitor. However, their guard dog tendencies end at this juncture. The Goldendoodle then displays affectionate motives and tries to work on making friends.
Goldendoodle Guide: Can a Goldendoodle Be a Service Dog?
Does The Environment Impact The Behavior Of The Goldendoodle?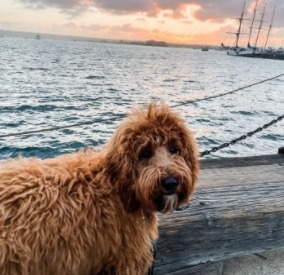 The environment has a significant role to play in how your Goldenpoodle behaves and reacts. The way they are raised and their situations directly influence the intensity of how protective the dog can get. Your Goldendoodle can be trained to be a protective or a guard dog since its childhood. If it is raised and exposed to other protective dogs, it will adopt this behavior and mannerisms. For example, a dog that regularly feels others are conquering its personal space will develop defensive mechanisms to take hold of it. The nature of protectiveness is not an ingrained motive in this crossbreed. However, when the Goldendoodle is exposed and trained in a specific environment, they will be encouraged to develop these instincts.
Goldendoodle Guide: Are Goldendoodles Easy To Train?
Tips To Follow If You Wish To Train Your Goldendoodle Into A Guard Dog
1. Train Your Puppy
Start training your puppy when it is as young as six months. You have to be patient and consistent for at least a year and a half. This is the usual time that it takes for a Goldendoodle to be fully trained. Make your dog obey commands to develop into a good guard dog. These commands include: Sit, Stay, Leave It or Lie Down.
2. Teach Them To Be Alert
Goldendoodles are naturally social animals. Remember to channelize this energy in your favor. Your dog must be able to distinguish between good and bad people, situations, and other dogs. It must not be trained to perceive every single thing as a possible threat.
3. Develop Chemistry With Your Dog
You must also train in a way that is receptive to your commands. Your dog should get along with you, and there must be an understanding. In this way, it will display utmost loyalty, which is one of the primary traits of a good guard dog. It would be best if you decided on boundaries at the start. You have to take a call on the intensity of behavior you wish your dog to portray. For example, you have to decide whether you want your guard dog to bark, growl and then stop or display further aggression. Once you have checked all these boxes, you can enroll your Goldendoodle into a training program as well. It is advisable to consult a vet before taking this step to understand which kind of training suits your dog the best.
Goldendoodle Guides: How To Train a Goldendoodle and How To Train an 8-Week-Old Goldendoodle Puppy.
Conclusion For "Are Goldendoodles Protective"
Goldendoodles are bundles of joy. Everyone loves them, and they spread the same immense positivity and affection. Although they might not naturally be the aggressive, protective guard dog you were hoping for, they are still highly loyal companions. Training your furry friend from a watchdog to a guard dog is your personal decision. It is important to remember that a dog cannot have a complete personality change. It can only be trained to adopt some different mannerisms. The training has to be balanced for the dog so that it can adjust to the process. As an owner, apart from knowing the proper training techniques, you have to display extreme patience and resilience. It is crucial to have complete faith in your pet and calmly undertake the entire process.
For more articles with mentions of the Goldendoodle dog breed, you might find this list helpful:
To learn more about a Goldendoodle's behavior, watch "Goldendoodle Personalities and Traits" from Ozark Mountain Goats down below: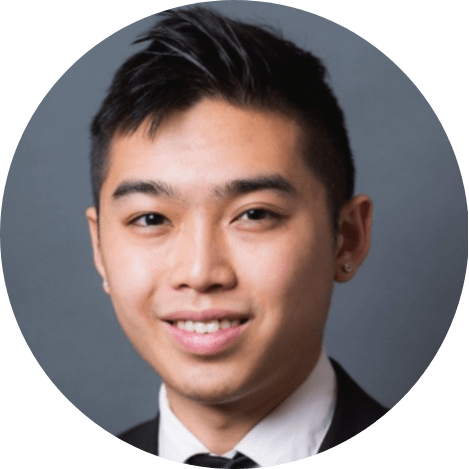 Andy is a full-time animal rescuer and owner of a toy doodle. When he's not saving dogs, Andy is one of our core writers and editors. He has been writing about dogs for over a decade. Andy joined our team because he believes that words are powerful tools that can change a dog's life for the better.
Why Trust We Love Doodles?
At We Love Doodles, we're a team of writers, veterinarians, and puppy trainers that love dogs. Our team of qualified experts researches and provides reliable information on a wide range of dog topics. Our reviews are based on customer feedback, hands-on testing, and in-depth analysis. We are fully transparent and honest to our community of dog owners and future owners.