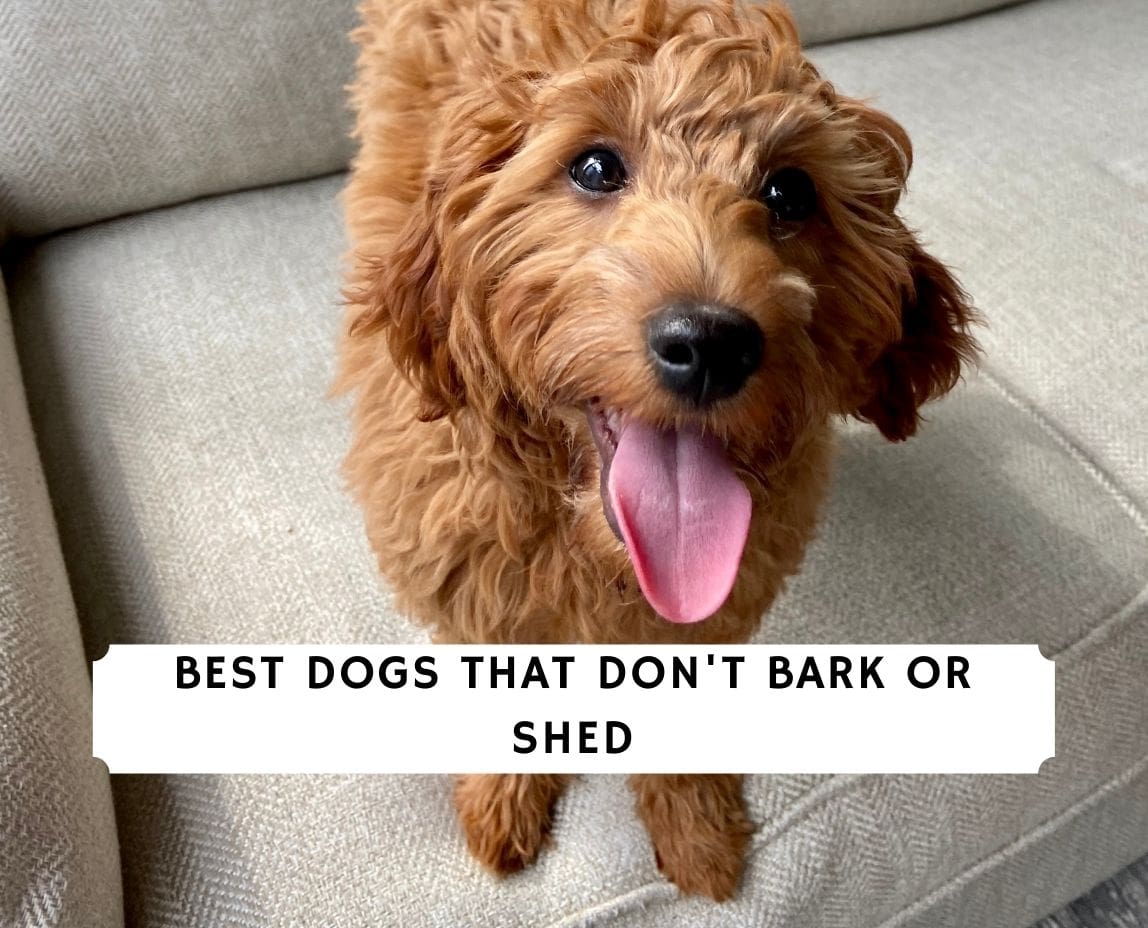 If you're interested in adopting a dog but are unsure whether you will handle the shedding and barking, then this list of dogs that don't bark or shed will help you. We know you might be thinking this is too good to be true, but it's not. There are dogs available in all shapes and sizes that have non-shedding coats and quiet personalities. Some of these dogs you may even recognize, as some are the most popular breeds in the world. If you are ready to welcome a quiet and clean puppy into your life, check out our list compiled by our team.
Before scrolling down this list of dogs that don't bark or shed, check our other lists: Best Hypoallergenic Dog Mixes and Top Low Energy Hypoallergenic Dogs That Don't Shed.
Characteristics of Dogs That Don't Bark
Below, you will find a thorough list of some of the quietest dog breeds around. If you associate small dogs with being yappy, you will be surprised to find many small breeds on our list. Size does not affect a dog's loudness; the most important things that affect a dog's loudness are personality and training. Regardless of what size of dog you have, if you begin training at a young age, your dog will understand when it is appropriate to bark or not.
Along with training, when it comes to non-barking dogs, it is essential to remember this characteristic is also greatly influenced by your dog's personality. Every dog is unique and may develop its quirks or habits that result in them barking or not. However, some breeds tend to have calmer, quieter demeanors naturally. That being said, you will never find an utterly silent dog; even if your dog doesn't bark, chances are it will whine or make some other noise to communicate its wants and needs.
Related Dog Articles: When Do Puppies Start Barking and Best Device to Stop Dog Barking.
Characteristics of Dogs That Don't Shed
There are many different breeds of dogs that are considered non-shedding. It is important to note, however, that there are no completely non-shedding dogs. Just like humans, even non-shedding dogs will lose the occasional hair. Don't let this worry you though, this is only rare hair loss, not excessive.
Related Dog Articles: Best Teacup Dogs That Don't Shed and Best Hunting Dogs That Don't Shed.
Grooming Needs of Dogs That Don't Shed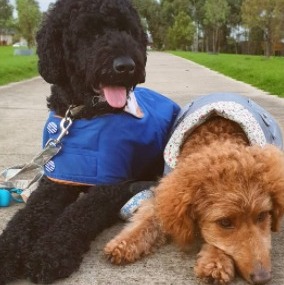 There are various reasons why some dogs do not shed as much as others. As you will see below, there are a variety of different coats these dogs have. Some have long, silky hair, some have fluffy, curly hair, and others have straight, wiry hair. Every dog, regardless of its coat type, will require unique grooming. It is essential to familiarize yourself with a dog's grooming needs before adoption. This ensures you can provide your dog with the care it needs to maintain a healthy coat.
Related Dog Articles: How Long Does Dog Grooming Take and Best Dog Grooming Kit.
Benefits of Dogs That Don't Bark or Shed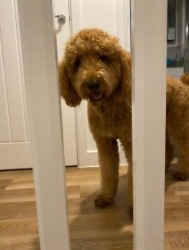 There are many benefits to adopting a dog that does not bark or shed. First, quiet dogs are always better houseguests. These dogs typically do not bark unless they are prompted by danger. Small dogs that don't bark also make great pets for people who live in apartments, as there will be no noise complaints about your dog waking up the neighbors. When it comes to dog breeds that don't shed, there are many benefits. The most obvious benefit is the cleanliness of these dogs. With non-shedding dogs, you will not have to spend your time and energy vacuuming up your entire house every day.
The other great benefit of dogs that don't shed is their hypoallergenic qualities. Many people refer to non-shedding dogs as hypoallergenic, meaning they are unlikely to irritate allergies. Because these dogs shed so minimally, they are less likely to release dander into the air. Dander is found along a dog's skin and is what people are often allergic to when they say they are allergic to dogs. Suppose you suffer from dog allergies. In that case, a non-shedding dog ensures you can still have a canine companion without worrying about having an allergic reaction.
Related Dog Question: Can You Be Allergic to Dogs and Not Cats?
Best Dogs That Don't Bark or Shed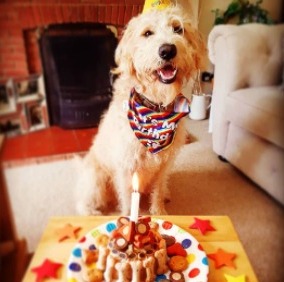 Barking and shedding are both traits that many dogs possess. Finding a dog that does not bark or a dog that does not shed narrows your choices down. Finding a dog with both these qualities simultaneously narrows the search down even farther and may even seem daunting. However, quite a few beautiful dogs are generally quiet and have low shedding, so there is no need to worry. Regardless of what size of dog you are looking for, you will be able to find one in a non-barking, non-shedding option.
1. Basenji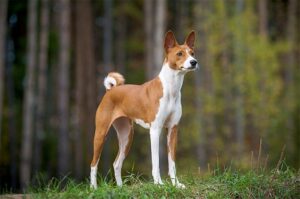 Height:16-17inches
Weight: 22-24lbs
Often referred to as the "barkless dog," Basenjis make a perfect companion for those looking for a quiet and non-shedding dog breed. As their nickname implies, these dogs rarely ever bark, but they are still highly communicative. They have very expressive faces and make some whining noises, but overall they are not yappy dogs. These dogs are active, intelligent, and poised. They are a good fit for busy families who will give them lots of opportunities to adventure outside. Basenjis have a short, sleek coat that requires weekly brushing to ensure healthy oils are evenly distributed. They do not have an odor like some dog breeds do and shed very minimally, making them an overall great addition to any household!
2. Glen of Imaal Terrier
Height: 12.5-14 inches
Weight: 32-40lbs
Glen of Imaal Terriers is among the lesser-known terrier breeds. However, they make great pets for those looking for quiet and clean puppies. These dogs are generally more gentle than other terriers, with calm personalities that make them a great addition to any family. Glen of Imaal Terriers are low-slung dogs, but don't let their small size fool you; these little guys were bred to be hard workers, so your Glen of Imaal will be active and intelligent. This is a quiet breed that rarely barks, which can be credited to being bred to work without complaint. They have a wiry double coat that will need brushing weekly to prevent matting. To minimize shedding, these dogs require their coat to be stripped 2 to 3 times a year. You will want to employ a professional for this task to ensure you do not damage their beautiful hair.
3. Saluki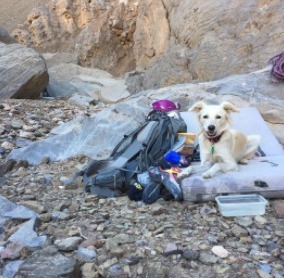 Height: 20-28 inches
Weight: 40-65lbs
Well-known for being tireless hunters for royal families, Salukis are athletic, independent, and loyal dogs. These dogs have a very low tendency to bark, so they make an excellent choice for people looking for a quiet companion. Salukis have two types of coats–feathered or smooth–both of which require weekly brushing but minimal bathing. These dogs are considered low-shedders, and despite infrequent bathing, Salukis are practically odorless. However, these dogs can be very stubborn, so they are best suited for families with dog training experience.
4. Coton de Tulear
Height: 9-11 inches
Weight: 8-15lbs
Just looking at a Coton de Tulear, you might assume they are yappy, tiny dogs, but they are just the opposite. Coton de Tulears are quiet dogs who bark minimally. These dogs are known for their happy-go-lucky demeanor, making them a great addition to families with children. They are incredibly loyal dogs who form strong bonds with each family member providing unconditional companionship and love. These dogs have a beautiful coat that is soft like cotton. Some people choose to trim their Coton de Tulear's hair very short to avoid the extensive brushing required for their long coat. However, if you want the classic Coton style, you should keep their hair long and brush it regularly.
5. Boston Terrier
Height: 15-17 inches
Weight: 12-25lbs
If you're looking for a non-shedding, non-barking puppy, a Boston Terrier is a great choice. These dogs are friendly, intelligent, and entertaining, making them a well-loved breed worldwide. Boston Terriers are known for their distinct tuxedo-like coats and their cheeky smile, making them actual personality dogs. These dogs are easy to groom as their hair is short and only requires a quick weekly brushing. Boston Terriers only need bathing occasionally, making them low maintenance dogs. Because of their friendly personalities, these dogs rarely bark as they want to make friends with everyone.
6. Goldendoodle
Height: 13-24 inches
Weight: 15-90lbs
Goldendoodles are one of the most popular dog breeds worldwide, and for a good reason. A hybrid mix between a Poodle and a Golden Retriever, Goldendoodles come in all sizes and colors. Depending on the Poodle size used for breeding, you can get a Toy Goldendoodle, a Miniature Goldendoodle, and a Standard Goldendoodle. There is a Goldendoodle out there for everyone. Goldendoodles inherit all the best qualities from their parent breeds, which adds to their versatility and popularity. These dogs are amiable, so they do not bark often; they want to be friends. Goldendoodles also have a non-shedding coat because of their Poodle genetics, making them a perfect option for anyone looking for a non-shedding and non-barking dog.
Related Goldendoodle Articles: Is a Goldendoodle Hypoallergenic and Types of Goldendoodle Coats.
Conclusions for "Dogs That Don't Bark or Shed."
You may think a non-barking, non-shedding dog sounds too good to be true; it's not. There are many dog breeds available that have non-shedding coats and low barking tendencies. Some of the world's most famous dogs even fall into this category. There is a perfect dog out there for anyone who wants a quiet and clean puppy. Get started on welcoming one of these dogs home today, and you will have a lifetime of unconditional love.
For more dog-related guides, check out these articles:
If you need more ideas, watch "Top 10 Dogs That Don't Shed" from Brooklyn's Corner down below: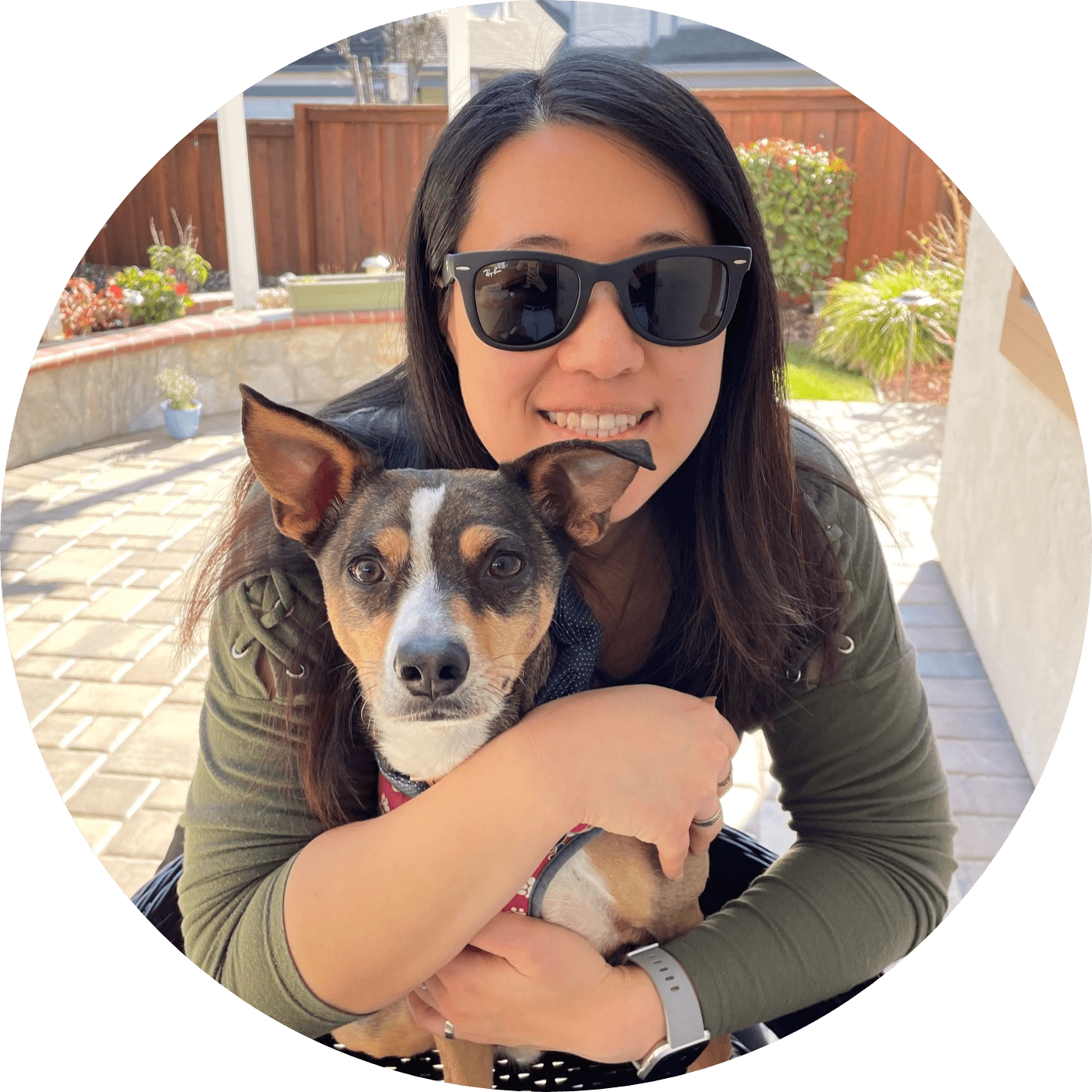 Dr. Sabrina Kong graduated from the Royal Veterinary College in England in 2016 and has been working at a small animal clinic in Northern California since then. She grew up in the Bay Area and got her bachelor's degree from Cal Poly San Luis Obispo. She also became a Certified Canine Rehabilitation Practitioner through a program at the University of Tennessee.
When she isn't in the clinic taking care of her four-legged patients, she enjoys traveling and trying new foods with her friends and her three-legged dog, Apollo. She adopted Apollo from her clinic when he was a puppy with numerous health issues. Dr. Kong truly cares about taking care of animals.