Are you searching for small dog rescues in California? Do you live in the Golden State? Do you feel that your life would be so much more complete if you had a small dog as a companion? Before you consider shopping for a new puppy, why not check out the loving dogs that are adoptable through the best small dog rescues in California?
Small dogs are great indoor pets, but thousands are surrendered to shelters yearly. You can forever change a puppy's and your own life by bringing one of these sweet babies home with you.
The shelters we've listed below are non-profit organizations that rely on the contributions of their local California communities. Choosing one of these rescues can help keep deserving pets off the streets and out of high-kill shelters.
Before you scroll down this list of small dog rescues in California, you can check out these other rescue shelter recommendations from our team at We Love Doodles: Best Bichon Frise Rescues in California and Best Chihuahua Rescues in San Diego, California.
Find a Small Dog Rescue Shelter Near Me in California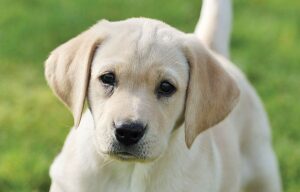 Here's a list of California's best small dog rescues for you to check out.
Small Dog Product Recommendations: Best Soft Dry Dog Foods and Best Dog Shampoos For Shedding.
1. Rocket Dog Rescue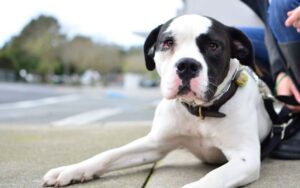 Rocket Dog Rescue takes in several dogs each week. While they update their website frequently, it's best to give them a call or shoot over a message to learn about any new dogs that have come into their system. They're a non-profit group operating from the San Francisco Bay Area and 100 percent volunteer-run.
Most of the dogs at Rocket Dog Rescue come from high-kill shelters. These puppies have been in the pound for a while or may have health concerns that make them less adoptable than other, healthier dogs. You'll learn a great deal of information about your dog by reading the biography provided on the website.
Contact Rocket Dog Rescue if you have any questions. It would be best if you lived in the San Francisco area to adopt, and you'll need to be 21 years old or older. The fee to bring a dog home is $325 for an adult or $400 for puppies – most donations are tax-deductible, so speak with a tax adviser for more information.
In addition to supporting this group through adoption, you may want to check out the list of upcoming events. Rocket Dog Rescue hosts some fun, unique fundraising events like Pastries & Pups and others. Your attendance helps Rocket Dog Rescue continue its mission to save dogs from high-kill shelters.
Rocket Dog Rescue Details
2. Wonder Dog Rescue
Wonder Dog Rescue is next on our list of the best small dog rescues in California. They're also a volunteer-run, non-profit organization, and your contribution is usually tax-deductible. Talk to your financial professional to ensure this is the case. Wonder Dog Rescue has been in operation since 1990, rescuing hundreds of puppies.
What was once a small shelter is now the "Wonder Farm," a comfy haven for dogs to thrive until they find homes forever. In addition to living on the Farm, dogs are placed in foster homes like yours, where they are cared for medically and socially. You'll need to apply to adopt a dog from Wonder Dog Rescue.
You can apply for a particular dog, attend an adoption event, and meet the puppies in person. You'll be allowed to bring your puppy home for two weeks as a trial if you're a match. If everyone gets along just fine, you'll be asked to pay the adoption fee for your animal.
Seniors and veterans get special rates on adoption fees, so let the team know if you qualify. Otherwise, you'll pay between $250 and $650 for your dog. The fees are set based on the age and breed of the animal – seniors will cost less, while purebred dogs will cost more.
Wonder Dog Rescue Details
3. Tobie's Small Dog Rescue
Tobie's Small Dog Rescue is located in Beverly Grove, California, and they're another of the top small dog rescues in the Golden State. This is another non-profit organization that operates on a relatively small scale. Of course, they specialize in small dogs but also focus a portion of their efforts on educating the community about responsible pet ownership.
You'll need to fill out an adoption application with Tobie's Small Dog Rescue; then, you'll schedule a meet-and-greet. Bring your current pets along. A home visit is required, so you'll need to live reasonably far from Beverly Grove. Once you've got the final approval, you'll pay between $200 and $600 for your puppy.
Your dog will be altered (spayed or neutered), vaccinated, dewormed, and microchipped when you pick them up. Tobie's Small Dog Rescue will give you your puppy's vet records on adoption day. If there are other health conditions you should know about, the rescue will disclose them to you before adoption.
In addition to adoptive families, Tobie's Small Dog Rescue is always searching for foster homes. If you're not sure pet ownership is right for you, talk to the volunteers about available foster opportunities. You'll be responsible for transporting your foster baby to and from the vet and reintroducing him to family life while he waits for a forever home.
Tobie's Small Dog Rescue Details
4. Save a Small Dog Rescue
Save a Small Dog Rescue is next on the list of the top small dog rescues in California. This shelter is in Phelan, California, and they're a small-scale organization with only a handful of dogs typically available at a time. Please note that the website is very rarely updated. You'll need to visit the team's social media to view adoptable dogs.
Contact Save a Small Dog Rescue for an adoption application, then let them know which puppy you're interested in. You'll be contacted with the next steps if you're a match. The adoption fee will range from $125 to $750 based on the dog's health, age, breed, and other characteristics.
All dogs will be spayed or neutered, microchipped, and brought current vaccines before they're permitted to join a new family. Foster families are largely responsible for coordinating this care, and foster opportunities are sometimes available. There is a separate application for those wishing to foster a dog.
Consider a monthly donation if you'd like to support this organization without adopting. Your contribution is applied toward the care of dogs in the rescue, whether veterinary needs or just food and bedding. In most cases, your donation is tax-deductible. Your tax adviser can give you more information.
Save a Small Dog Rescue Details
5. Family Dog Rescue
Family Dog Rescue doesn't necessarily specialize in small dog breeds, but there are frequently quite a few smaller puppies available to adopt through this organization. Like others on this list, Family Dog Rescue is a 501(c)3 organization that relies on community assistance. They're volunteer-run and funded only by donations made by people like yourself.
To adopt a dog from Family Dog Rescue, you must fill out an application. Let the shelter volunteers know about your history with pets, your current animals, and your living space. You'll also need to provide information about your lifestyle and your schedule.
This info will be used to ensure a good match between you and a rescue dog, so be honest. Your dog could come from anywhere. Family Dog Rescue saves dogs from California, Guam, Burma, Korea, Mexico, and other countries. Over one thousand puppies are rescued each year, and dogs are rehabilitated and socialized to be suitable for home living.
Your adoption fee covers your dog's care and medical expenses while in foster care; you can expect to pay between $495 and $650, depending on the age and breed of your puppy. Adoption events are held weekly, should you wish to meet the dogs in person before you submit your application.
Family Dog Rescue Details
6. Chihuahua Rescue of San Diego County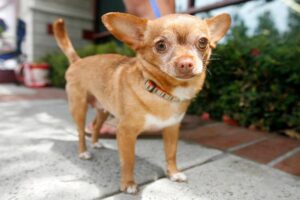 If you're looking for a tiny companion, you can't get much smaller than a chihuahua. Chihuahua Rescue of San Diego County specializes in breeding and matching homeless and stray chihuahuas with forever families. They're a non-profit, and your donation and adoption fee will likely be tax-deductible.
Speak with a professional to confirm. You'll typically find about a half dozen chihuahuas available for adoption through this program. You'll need to fill out an application and potentially schedule a home visit to bring one home. You'll have the opportunity to meet your puppy before you finalize the adoption, and you'll pay between $150 and $450 for your dog.
Adoption fees are set based on the age of your dog. Be sure you take a look at the Chihuahua Rescue's events calendar. From time to time, the rescue will host events like Howl-o-ween and other adoption events. These fundraisers are a terrific way to support the organization, get to know the dogs, and decide whether the chihuahua breed is right for you.
Chihuahua Rescue of San Diego County Details
7. Wren Yorkie Rescue
Wren Yorkie Rescue is next on our list of the top small dog rescues in California. They specialize in Yorkshire terriers though sometimes other small breeds come through the system. This is a private rescue, and they're registered as a 501(c)3 non-profit. Donations are usually tax-deductible.
If you live in the Oakland area and wish to adopt a Yorkie, you'll first need to take a peek at the available dogs. Once you find one you like, fill out the adoption application and provide the team with information about your household and lifestyle.
If your application is approved, you'll be contacted to schedule a meet-and-greet with the dog's foster family. A home visit is also required; the team wants to know where your dog will spend its time. There's no set adoption fee, but the shelter will ask for a donation between $200 and $500 if all goes well when you meet the dog.
If you're not certain that a Yorkie is right for you, don't worry. A trial period is available. You'll be given a month or so with the dog in your home to determine whether the dog is a good fit for your household. If things don't work out, all but $25 of your adoption fee will be returned to you unless you choose to donate it.
Wren Yorkie Rescue Details
8. Pacific Pups Rescue
Pacific Pups Rescue is based in Los Angeles and is a non-profit organization. Contact the group if you want more information about adopting, volunteering, fostering, or donating to support the cause. Most donations can be deducted from your tax return.
View the adoptable dogs on the Pacific Pups Rescue website, then click a puppy's picture for more information. You'll learn a bit about your dog's history, health, personality, and training. Once you've found the puppy of your dreams, you can apply to adopt. The adoption fee for your dog will range from $300 to $400, depending on the animal's age.
To further support Pacific Pups, consider shopping their merchandise. You'll find a variety of toys perfect for spoiling your new adopted dog. You can also volunteer to help at one of the rescue's adoption events or donate money or pet supplies to help care for the small dogs at this rescue.
Pacific Pups Rescue Details
Conclusion For The "Best Small Dog Rescues in California"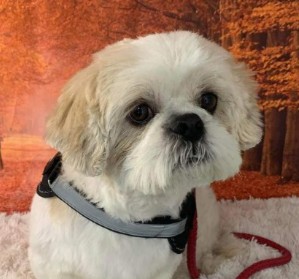 Californians that hope to bring a small, furry companion into their home need to look no further than the small dog rescues in their area. These shelters are committed to rescuing dogs from homelessness, abuse, and high-kill shelters. Puppies are rehabilitated and cared for until they're matched with a new family like yours.
For more guides similar to this list of small dog rescues in California, you can check out these other dog rescue shelter recommendations from our team:
Before you adopt a small dog companion from a rescue shelter in California, you can learn more about raising a small dog by watching "What's Different About Training Small Dogs" down below: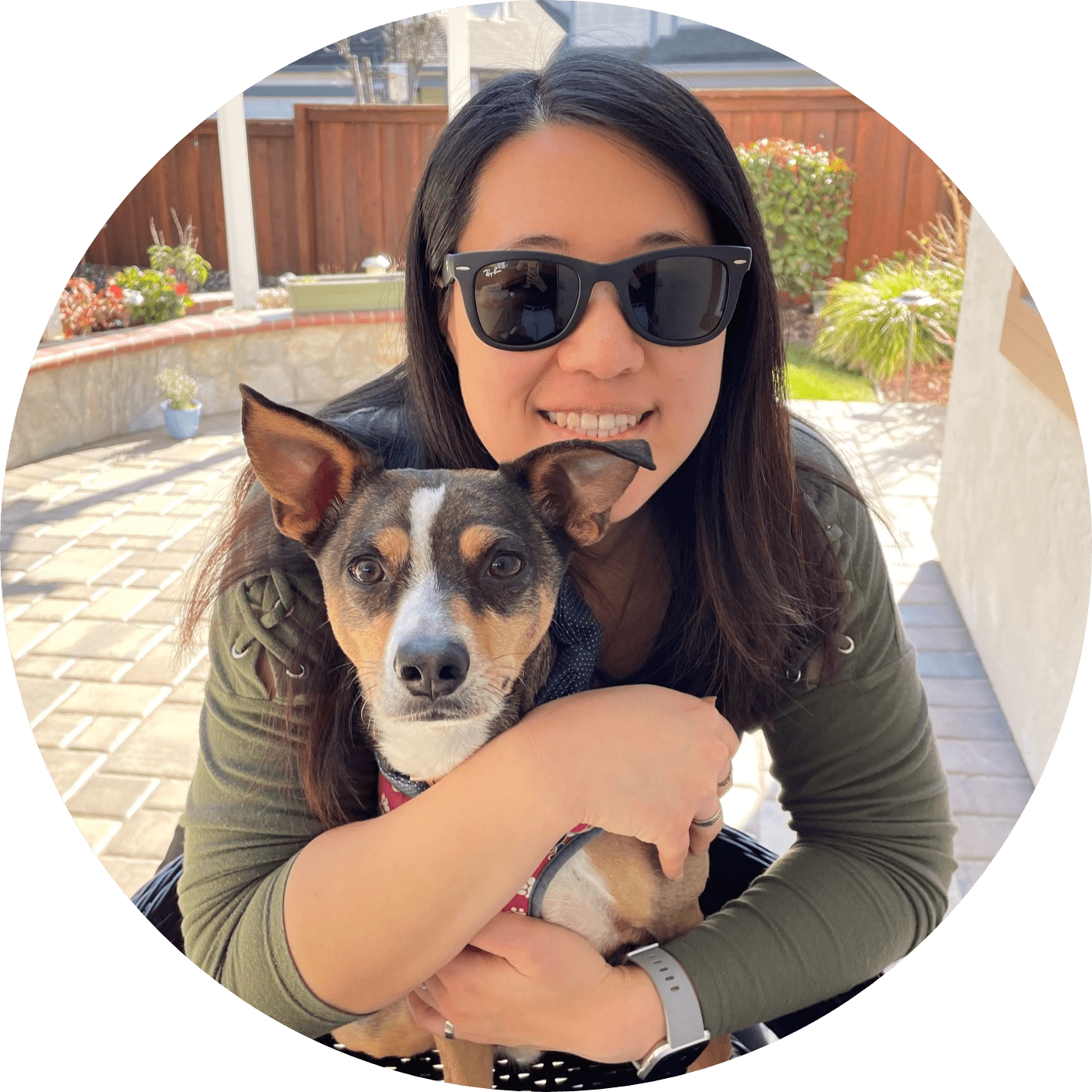 Dr. Sabrina Kong graduated from the Royal Veterinary College in England in 2016 and has been working at a small animal clinic in Northern California since then. She grew up in the Bay Area and got her bachelor's degree from Cal Poly San Luis Obispo. She also became a Certified Canine Rehabilitation Practitioner through a program at the University of Tennessee.
When she isn't in the clinic taking care of her four-legged patients, she enjoys traveling and trying new foods with her friends and her three-legged dog, Apollo. She adopted Apollo from her clinic when he was a puppy with numerous health issues. Dr. Kong truly cares about taking care of animals.