Are you searching for the best Bichon Frise rescues in California? Here's what you should know. Getting a new Bichon puppy from Bichon Frise rescues in California is exciting, but it comes with responsibility too.
Your new dog is entrusted to you by the rescue organization, and you must provide it with a safe and loving home. The first step in responsible dog ownership is to choose a breed that best suits your needs.
Your daily routine, the size and location of your home, the presence or lack of a yard, and lifestyle choices are some factors that will affect breed choice. The Bichon Frise breed is well-known for its intelligence, affection, and vitality.
They have a moderate energy level and are medium-sized dogs. The Bichon Frise dog breed considers its owners the center of their universe and will make you smile and laugh all day.
Moreover, despite their small size, Bichon Frises make excellent guard dogs because they are vigilant and have a powerful bark. Since Bichon Fraise dogs adapt to any environment, they are suitable for anybody.
However, you should avoid them if you have children under five. Here is a list of the best rescue organizations in California that rescue Bichon Frise dogs for adoption.
Before you scroll down this list of Bichon Frise rescues in California, you can check out these other rescue shelter recommendations from our team at We Love Doodles: Best Chihuahua Rescues in San Diego, California and Best Boston Terrier Rescues in California.
Find a Bichon Frise Rescue Shelter Near Me in California
Here's your list of the best Bichon Frise rescues in California for you to check out.
Bichon Frise Product Recommendations: Best Dog Dental Wipes and Best Dog Shampoo For Long Hair.
1. Bichon Rescue of Orange County Seniors for Seniors
Bichons in need of a home in Orange County can turn to Bichon Rescue of Orange County, one of the few 501(c) (3) Bichon Frise rescues in California run entirely by volunteers. Through donations, it is a charitable organization that meets all dogs' needs, including medical attention, food, medicine, and toys.
It is a unique organization that seeks to match senior Bichon Frise dogs to senior citizens of Orange County. Moreover, it runs a Sunsetter Sanctuary Program – a program dedicated to unadoptable dogs due to their age, behavior, or health.
Moreover, Bichon Rescue of Orange County Seniors for Seniors specializes in finding new homes for small, hypoallergenic mixed breeds like Bichon Frises whose owners cannot care for them. They also visit local animal shelters to pick up older Bichon Frises and those who require specialized veterinarian care.
It operates through a vast network of foster homes all over Orange County that work tirelessly to ensure that the dogs are cared for in a clean and safe environment, receive proper food and medical attention, and are adopted by the best families. If you want to adopt a rescued Bichon Frise, fill out their online application.
The steps of their adoption procedure are as follows:
Fill out and submit the adoption application.
A volunteer will conduct a telephone interview if your application is shortlisted.
One of their volunteers will lead a Home Safety Evaluation to get to know you and your potential new rescue.
One of their volunteers will arrange for you and the potential companion to meet.
The rescue will complete the required adoption paperwork if you and your dog are a match.
Donations for dogs over a year start at$350, while those for puppies under the age of a year starting at $500. Puppies under a year old may incur additional refundable costs, and the minimum recommended adoption gift may be higher in some cases.
Bichon Rescue of Orange County Seniors for Seniors Details
Address: 1400 N Kraemer Blvd Unit 1314, Placentia, California
Postal Code: 92871
Phone Number: (866) 822-7909
2. Bichon FurKids Rescue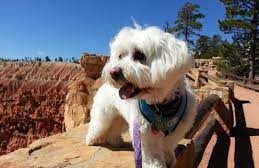 Bichon FurKids, a nonprofit organization, members share the belief that all animals should be treated with love and respect. The mission of this puppy rescue in California is to find new homes for small dogs such as Bichon Frises and Bichon Frise mixes whose owners can no longer care for them.
The Board of Directors and core volunteers are all dedicated, enthusiastic, and caring individuals who genuinely want to improve the lives of dogs by finding them forever homes. Filling out an application is one of the first steps in the adoption process. When you finish filling it out and click "submit," it will go directly to the committee reviewing applications.
The Applications Coordinator will contact you to discuss the next steps in your application and, if necessary, schedule a home and yard safety inspection. When your application is accepted, a member of the organization's Placement Team will contact you to discuss the dogs in their care and which one would be the best fit for your family.
They will forward your application to the appropriate foster parents as soon as they receive it and schedule a phone interview. During your conversation with the foster parents, you can learn more about the dog of your choice and set up a meeting. They only place puppies and young dogs with families who have other pets to play with and people to talk to.
Adoption fees for dogs over one-year-old are $400. For puppies under one-year-old, the adoption fee is $500. They charge a fee for each dog and will not separate bonded pairs. Senior dogs (those aged ten and up) will have their adoption fees discussed in advance.
The group's mission is to place all dogs in permanent, loving homes where they can live comfortably regardless of age. All dogs have been neutered or spayed, are fully vaccinated, and are looking for permanent homes. All the dogs are also microchipped. When you come to collect your dog, you will get a bed, blanket, leash, collar, food, vitamins, and a training CD.
Bichon FurKids Rescue Details
3. Bichons and Buddies
Since 2004, Bichons and Buddies have worked tirelessly to find loving, permanent homes for abandoned and abused Bichons, Bichon mixes, and other small dog breeds. Over the last 14 years, this pet rescue in California has placed over 3,000 pets in new homes.
All the funds they receive cover the enormous costs of medical care, temporary lodging, grooming, and supplies. One of the most notable differences between this organization and others is that they have a "Foster-to-Adopt" phase. This means you can bring a dog home and see how it fits into your life.
Typically, the interval is one week. If you decide they're a keeper, they complete the adoption process and transfer all documentation to you. You can return the dog without judgment if there is a compatibility issue. Adopting a dog from Bichon and Buddies costs $425 for a puppy or adult and $300 for a senior.
This money does not cover all the costs associated with their pets' temporary care and adoption, such as veterinarian treatment (including de-sexing, dental care, and bloodwork), boarding fees, grooming, and other fees.
Each dog has been groomed, vaccinated, and spayed/neutered. Moreover, it comes with a collar, leash, and harness, and the organization will also provide you with all documentation, including microchip registration information.
Bichons and Buddies Details
4. Bichon Rescue Brigade
A 501(c) 3 nonprofit, Bichon Rescue Brigade is one of the most reliable Bichon Frise rescues in California that is leading the fight to end the euthanasia of adoptable dogs and cats in American shelters.
The Bichon Rescue Brigade is a nonprofit organization run entirely by volunteers whose primary goals are to place Bichon Frise and Bichon Frise mix dogs in loving homes, raise public awareness and understanding of the breed, as well as to promote responsible canine ownership.
Although the rescue accepts applications from all over the country, adopters must travel to Southern California to pick up and return their new puppies. Unfortunately, puppy shipments are currently not available.
Bichon Rescue Brigade uses a foster care system to temporarily house the canines in caring for kind families as a rescue organization focused on finding homes for abandoned dogs. It assesses each dog's general health and level of activity to ensure that loving families adopt only healthy dogs.
In addition, the rescue works hard to find each dog the best "forever" home possible, considering the needs of both the dog and the adopter. Therefore, prospective parents must fill out an adoption application and pass a home safety check before a Bichon Rescue Brigade dog is given to them for adoption.
You can apply to adopt their Bichon Frise by following these steps:
Fill out the Bichon Rescue Brigade adoption application so the organization can look for your ideal Bichon.
The team will review your application after submission and contact you within 48 to 72 hours with the next steps. In addition, the volunteer will conduct an initial phone interview and, if everything goes well, set up a home safety inspection so that Bichon Rescue Brigade can inspect the prospective dog's new living quarters.
It's time to meet the puppies after you've completed Parts 1 and 2. The placement staff will arrange for you to meet with a potential puppy. Then you must sign an adoption contract and pay the required fees ranging from $450 for most dogs to $550 for puppies under a year old to $300 or less for elderly dogs.
Bichon Rescue Brigade Details
Conclusion For The "Best Bichon Frise Rescues in California"
Bichon Frises thrive in active, human households with plenty of attention and exercise. They enjoy the company and will be okay with another dog or a person as long as they are not left alone all day.
The beautiful coat of the Bichon Frise does not shed, which is why they are frequently included in lists of hypoallergenic dog breeds. You now have all the facts you need to make an educated decision about adopting a Bichon Frise. Between the dog rescues listed above, you will be able to find a healthy and happy Bichon in no time.
For more guides similar to this list of Bichon Frise rescues in California, you can check out these other rescue shelter recommendations from our team:
Before you adopt a Bichon Frise companion from a dog rescue shelter in California, you can learn more about this dog breed by watching "10 Things Only Bichon Frise Dog Owners Understand" down below: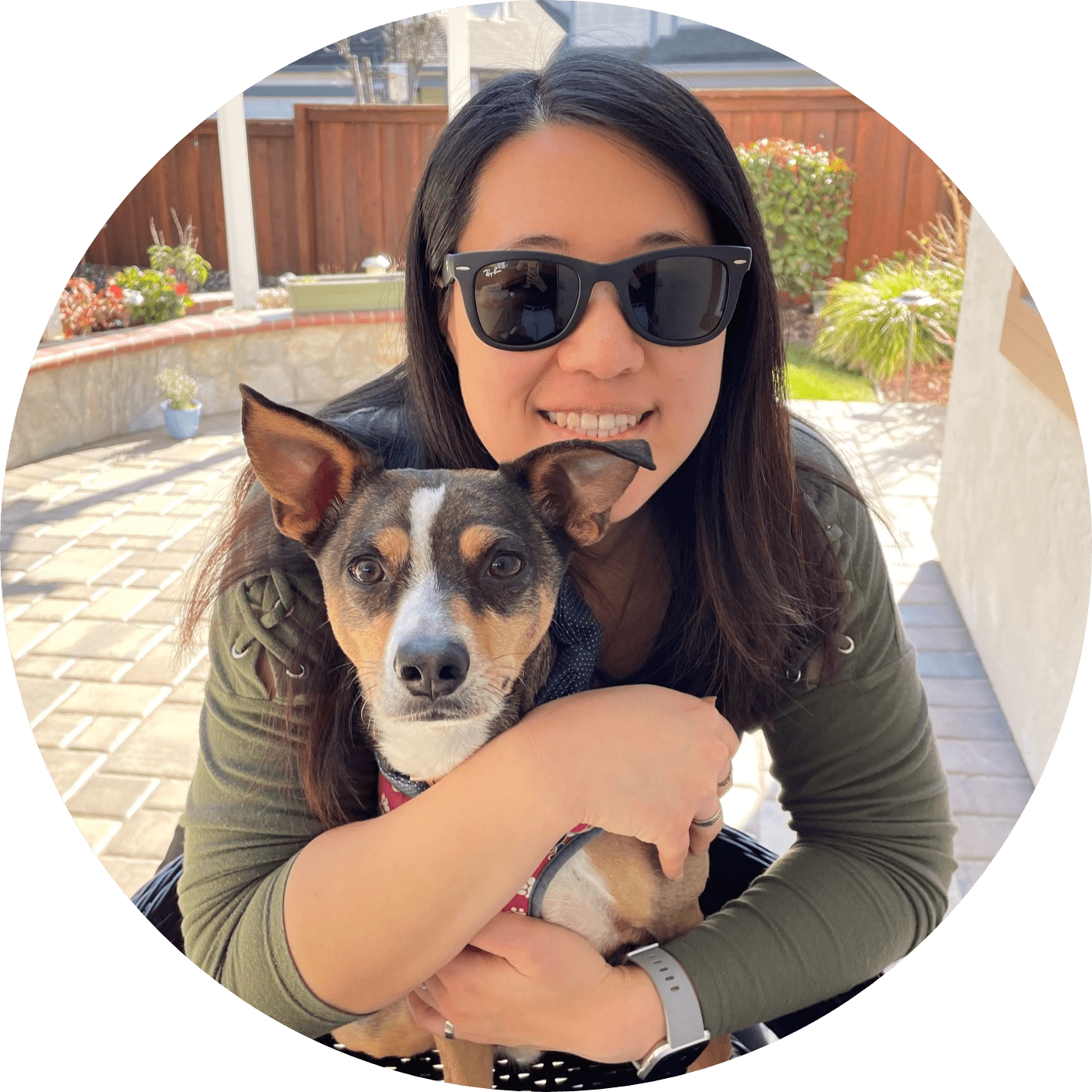 Dr. Sabrina Kong graduated from the Royal Veterinary College in England in 2016 and has been working at a small animal clinic in Northern California since then. She grew up in the Bay Area and got her bachelor's degree from Cal Poly San Luis Obispo. She also became a Certified Canine Rehabilitation Practitioner through a program at the University of Tennessee.
When she isn't in the clinic taking care of her four-legged patients, she enjoys traveling and trying new foods with her friends and her three-legged dog, Apollo. She adopted Apollo from her clinic when he was a puppy with numerous health issues. Dr. Kong truly cares about taking care of animals.