Since you're searching for the best Bichon Frise rescues in the United States, here's what you should know. Bichon Frises are one of the cutest small dog breeds out there. In addition to being cute, these dogs are playful, loyal, smart, and fun to be with. They are also good with kids and other pets, making them a great fit for multi-pet families.
Unfortunately, not everyone is as loyal to these dogs as they are to us. As a result, many Bichons end up neglected, abandoned, or placed for adoption in Bichon Frise rescues and animal shelters. Nevertheless, this is good news for aspiring Bichon owners to find their pets without breaking the bank.
You can also support a good cause by adopting this breed from a rescue organization rather than buying from a breeder. In addition to saving you a lot of money, adopting a dog has many other great benefits. You will be going home with a semi or fully-trained dog, meaning you do not have to start from the basics when training your dogs.
Most dogs in shelters are also socialized and well-mannered, allowing them to blend into families easily. If you are interested in adopting a Bichon Frise from a rescue, you're in the right place. Below are some of the best Bichon Frise rescues in the United States. Read on to learn about them and see their contact details.
Before you scroll down this list of Bichon Frise rescues in the United States, you can check out these other dog rescue shelter recommendations from our team at We Love Doodles: Best Dalmatian Rescues in the United States and Best Akita Rescues in the United States.
Find a Bichon Frise Rescue Shelter Near Me in the United States
Here's a list of the best Bichon Frise rescues in the United States for you to check out. Our team at We Love Doodles created and compiled this list of Bichon Frise rescue shelters to help you find a compatible companion to introduce into your home.
Bichon Frise Product Recommendations: Best Luxury Dog Houses and Best Luxury Dog Bowls.
1. Bichon Frise Club of America Charitable Trust
The Bichon Frise Club of America Charitable Trust has been rescuing Bichons since 2003. Since its emergence in 2003, this pet rescue has saved hundreds of Bichons and placed them in the right home.
The Bichon Frise Club of America Charitable Trust endeavors to efficiently use the limited resources of money, volunteers, time, and housing to rehabilitate and responsibly place rescued dogs in adoptive homes.
They focus on abandoned and relinquished Bichons that appear to have reasonably sound temperaments. This pet rescue organization consists of volunteers who love this breed and are dedicated to saving them.
Some volunteers have experience in the show ring, and others are active in animal shelters, breed clubs, or rescue groups. As a caring and collegial team, they can amass their diverse skill sets to rescue, care for, and rehome these dogs. Placing these rescued dogs in loving forever homes is their ultimate goal.
Every surrendered or rescued dog is taken into foster care by the volunteers. They bring the dogs into their homes and treat them like family members. The fosters get to know the dogs, observe any behavioral or temperament issues, and assess their suitability for rehoming.
Before rehoming, all Bichon Frises are:
Tested for heartworm
Fully vetted
Vaccinated
Microchipped
All pressing health issues are also addressed before placement. All but Bichons under six months old are spayed or neutered. Once the dogs are ready, the next phase of the program is finding the new perfect home.
They receive a pool of active applications daily. The organization reviews all the applications and finds the best matches for their dogs. Fosters potential interview adopters and conducts home visits to ensure the dogs are sent to the right homes.
Once they find the right home, adoption papers are finalized, and the dog will be on its way to a new life. The foster will stay in touch with the adopter to support and answer any questions.
Bichon Frise Club of America Charitable Trust Details
2. Bichon Frise Rescue of Northern New Jersey
Created out of love for this breed, the Bichon Frise Rescue of Northern New Jersey is one of the best Bichon rescues in the United States. Located in Northern New Jersey, Bichon Frise Rescue of Northern New Jersey rescues dogs throughout New Jersey and finds their best forever homes.
This organization rescues purebred Bichons and Bichon mixes given up due to the owner's death, hardship, or abandoned/found as stray. It is a no-kill rescue that prides itself in finding responsible homes for fosters for every Bichon that comes their way.
All the dogs they take are microchipped, fully vetted, and spayed/neutered (if they are not already). They have dedicated trainers that help dogs with behavior or emotional issues. The dogs are also placed in temporary homes with experienced fosters that help manage and correct any behavior that needs to be addressed.
Bichon Frise Rescue of Northern New Jersey is a small group of volunteers with foster homes across the state. They are dedicated to saving the lives of as many Bichon Frise dogs as possible. Dogs with severe medical conditions are not left out of this program.
They rescue any and every Bichon or Bichon mix they come across. Vet references and a home check are required during the adoption process. A volunteer will inspect your home to ensure it is safe and compatible with their dogs.
Another condition for adopting a pet here is to keep the dog inside the house and treat it as a family member. Their adoption fee ranges from $100 to $400, depending on the dog's condition, age, and temperament. The donations cover the dogs' health bills, feeding, and other expenses.
Bichon Frise Rescue of Northern New Jersey Details
3. Bichon Rescue Brigade
More than 800 Bichons have been rescued and adopted through this charity organization. Bichon Rescue Brigade is an all-volunteer group whose mission is to save, rehabilitate, and rehome this dog breed. Bichon Rescue Brigade is located in Southern California and is committed to saving purebred Bichons and Bichon Frise mixed dogs.
They aim to save these dogs, restore their physical/mental health, and place them in caring, responsible families. In addition to rescuing and finding suitable homes for these dogs, Bichon Rescue Brigade provides public education resources about this breed and responsible pet ownership.
They teach the community and potential adopters about the unique needs of this dog, including their health, fitness, and nutritional needs. You do not need to have broad knowledge about this breed before adopting one from Bichon Rescue Brigade because they are willing to share their knowledge.
They will also guide and support you throughout the journey of raising your new family member. They only rescue dogs in the Southern California region but adopt Bichons nationwide, so you can get a dog from them regardless of where you are in the United States.
However, you will be required to travel to Southern California to meet and adopt your dog and travel home with them. You must pick your dog up in person, as they do not ship their dogs.
All the dogs from Bichon Rescue Brigade are microchipped, vaccinated, and spayed/neutered. Bichon Rescue Brigade is a foster-based program, so all their rescued dogs are placed in loving foster homes while awaiting adoption.
They evaluate every dog's activity level and overall health, as their top priority is to place healthy dogs in happy homes. The organization strives to match every dog with its forever home based on the mutual personality and needs of the dog and its potential adopter.
Bichon Rescue Brigade Details
4. Bichon and Little Buddies Rescue
Next on the line, we have Bichon and Little Buddies Rescue. This pet rescue serves various counties and areas in Wisconsin. Founded in 2000, Bichon and Little Buddies Rescue are 100 percent committed to taking this dog breed off overcrowded shelters and streets and placing them in loving homes.
The organization also accepts owner-surrendered Bichons. If you want to give up your Bichon because you want to move, are divorced, or can no longer care for them, you can contact this rescue.
Their love for pets also extends to other small breeds. They recently expanded their mission to include other small breeds like Chihuahuas, Dachshunds, Mini Poodles, Shih Tzus, and more.
All lost, homeless, unwanted, and neglected small dogs they come across are rescued and placed in foster homes. Bichon and Little Buddies Rescue also rescue dogs from puppy mills and shelters to give them the good life they deserve.
All adopters are required to fill out an online application form. After that, you must contact your vet clinic and permit them to share your present and past medical record with the rescue organization (otherwise, your application will not be processed).
Once they review your form and contact your references and vet clinic, they will contact you to set up a time to meet the dog. All rescued dogs are brought up-to-date on vaccinations and dewormed before being posted for adoption.
All medical, physical, and behavioral issues are also addressed before adoption. While in foster homes awaiting adoption, the dogs are trained, socialized, and house-trained. They are also exposed to kids and other pets for a smoother transition to their new homes.
Bichon and Little Buddies Rescue Details
5. Bichon FurKids
Bichon FurKids is a Southern Califonia-based charity organization. It is a team of 16 volunteers who believe every animal companion deserves to be cherished, loved, cared for, and protected. They value these dogs' amazing contributions to our lives and are dedicated to helping them find homes forever.
Since its establishment in 2016, Bichon FurKids has saved more than 3,300 Bichons, Bichon mixed dogs, and other small breeds. The organization does everything possible to ensure all their rescued dogs are greeted with open arms as new family members in their new homes.
They spend weeks (and even months) preparing the dogs for their new families. After the rescue, all dogs are thoroughly vet-checked by professionals. They run various health exams to discover underlying health conditions and treat them accordingly.
Before adoption, they ensure all dogs are fully vetted, microchipped, dewormed, heartworm tested, and vaccinated. Unlike other pet rescues, Bichon FurKids always updates its website with dogs available for adoption.
You can see all the available dogs on their website and make your choice. You can also read the dogs' bio and other vital information on the site to better understand their conditions and future needs. The application form has two parts.
The first part involves questions about yourself, your home, and other pets, while the second involves questions about the Bichon you are interested in. It is worth noting that Bichon FurKid does not accept applicants without other dogs at home.
Bichon FurKids Details
6. Delaware Valley Bichon Rescue
Some rescue organizations have taken it upon themselves to save, rehabilitate, and make this pet available for adoption over a large area. Delaware Valley Bichon Rescue is one such. Delaware Valley Bichon Rescue rescues Bichon Frise dogs and Bichon mixed dogs and puts them up for adoption in various areas, including Delaware, New Jersey, and Pennsylvania.
Over time, Delaware Valley Bichon Rescue extended its adoption program to other states like Ohio, Massachusetts, and North Carolina. Their offices are in New Jersey, but their rescue efforts are far-reaching. The organization rescues dogs from shelters and accepts owner surrenders.
The organization addresses the issue before finding a new home if any dog is surrendered due to health or behavioral issues. Delaware Valley Bichon Rescue ensures all dogs have proper vet care before adoption. The vet care includes heartworm tests, rabies & distemper shots, dental care (if necessary), and spay/neuter.
They usually keep their rescued dogs under their care for six to eight weeks before being adopted. During that period, the dogs were house-trained, socialized, and trained. It is also enough time to evaluate the dog's needs, personality, temperament, and behavior for proper placement.
Delaware Valley Bichon Rescue Details
Conclusion For The "Best Bichon Frise Rescues in the United States"
Considering the huge number of rescues in the country, it is not difficult to find a Bichon Frise to adopt. Nevertheless, many rescues have strict adoption processes, and you must meet all criteria before you are considered.
Here, we have listed some of the most reputable rescues with friendly adoption processes. You can contact any of the rescues in your state or that services your state to start the adoption process.
For more guides similar to this list of Bichon Frise rescues in the United States, you can check out these other rescue shelter recommendations from our team:
Before you adopt a Bichon Frise companion from a rescue shelter in the United States, you can learn more about this dog breed by watching "10 Things Only Bichon Frise Dog Owners Understand" down below: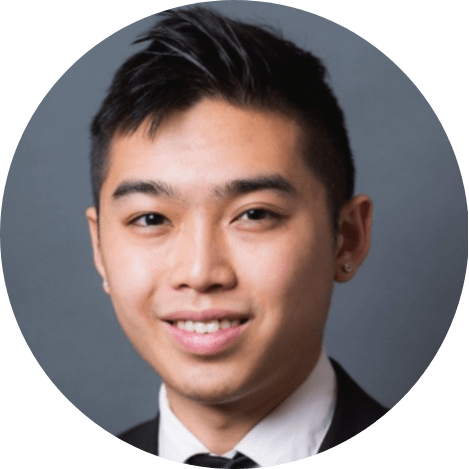 Andy is a full-time animal rescuer and owner of a toy doodle. When he's not saving dogs, Andy is one of our core writers and editors. He has been writing about dogs for over a decade. Andy joined our team because he believes that words are powerful tools that can change a dog's life for the better.
Why Trust We Love Doodles?
At We Love Doodles, we're a team of writers, veterinarians, and puppy trainers that love dogs. Our team of qualified experts researches and provides reliable information on a wide range of dog topics. Our reviews are based on customer feedback, hands-on testing, and in-depth analysis. We are fully transparent and honest to our community of dog owners and future owners.