Are you searching for the best Samoyed rescues in the United States? Why not try these Samoyed rescues in the United States and give an abandoned and neglected Samoyed a second chance at love and life? Samoyeds, also known as the 'smiling sled dogs,' was initially bred for the coldest climates.
Featuring a thick all-white coat, impervious to the cold, these graceful dogs stand considerably high at about 19 to 23 inches at the shoulder. Built and trained to be strong, hard-working, and tireless, Samoyeds are beautiful and highly-functional dogs.
Unfortunately, this breed abundantly ends up in shelters and pet rescues in the United States, mainly after their owners surrender them. So, if you're searching for an opportunity to foster or adopt these royal-looking dogs, check out this list of Samoyed rescues below.
Before you scroll down this list of Samoyed rescues in the United States, you can check out these other rescue shelter recommendations from our team at We Love Doodles: Best Bloodhound Rescues in the United States and Best Malamute Rescues in the United States.
Find a Samoyed Rescue Shelter Near Me in the United States
Our team at We Love Doodles compiled this list of the best Samoyed rescues in the United States to help you on your journey to finding a Samoyed companion.
Samoyed Product Recommendations: Best Slicker Brushes For Dogs and Best Dog Crates For Car Backseats.
1. Buckeye Samoyed Rescue – Ohio
Buckeye Samoyed Rescue is a 501(c)(3) non-profit organization comprising a network of volunteers throughout Ohio. These dedicated individuals help rescue, foster, transport, and rehome abandoned and surrendered Samoyeds. Moreover, the Buckeye Samoyed Rescue is a member of the National Samoyed Rescue.
Since its inception, Buckeye Samoyed Rescue has saved the lives of over 150 Samoyeds. The experienced fosters can immediately tell what each new rescue requires in terms of medical treatment and rehabilitation, which makes the organization one of the best of its kind.
To adopt a Samoyed, you need to fill out and submit the online adoption application along with a non-refundable fee that covers the rehabilitation costs of the dogs. Individuals who adopt a Samoyed from the rescue are periodically contacted for updates to ensure that the animal has adjusted successfully to its new home and family.
Buckeye Samoyed Rescue Details
2. Denver Samoyed Rescue – Colorado
The next non-profit organization on our list is Denver Samoyed Rescue. Denver Samoyed Association, Inc. was established in 1993 and is well-recognized as a hard-working and devoted Samoyed rescue by the Samoyed Club of America.
Denver Samoyed Rescue is registered and licensed with the Pet Animal Care Facilities Act (PACFA) Program within the Colorado Department of Agriculture. Besides its rehabilitation and rehoming of abandoned and surrendered Samoyeds, Denver Samoyed Rescue is also actively educating the public about the breed.
It also creates awareness about general canine welfare and the importance of placing adult dogs in secure and loving forever homes. Denver Samoyed Rescue collaborates with local area shelters to become acquainted with Samoyeds in need of new homes.
It also assists other rescues and shelters with foster homes, handles the responsibility of stray dogs, and accepts requests from pet owners looking to place their Samoyeds in new homes. All the rescue dogs at Denver Samoyed Rescue are spayed/neutered.
The adoption fee lies between $350 and $500 per dog; however, discounts are offered depending on the dog's age, overall health, and if a family or individual adopts more than one dog simultaneously. Links to the detailed adoption application are available on the website.
Denver Samoyed Rescue Details
3. MidAtlantic Samoyed Rescue – Maryland
MidAtlantic Samoyed Rescue is the third rescue on our list of 501(c)(3) non-profit puppy rescues in the United States, covering Maryland, Washington, DC, Pennsylvania, New Jersey, Delaware, Virginia, and parts of West Virginia. MidAtlantic Samoyed Rescue consists of a group of dedicated and experienced volunteers who despise the idea of even a single adoptable Samoyed being euthanized, running around on the street, chained, or abandoned.
All the rescue dogs are given appropriate veterinary care and medical attention. They are kept in loving foster homes where they are trained until their best-matched adoptive home is found. No matter where the dogs come from, adopters can rest assured that the rescue dogs at MidAtlantic Samoyed Rescue are friendly, mild-tempered, and incredibly loving.
The adopt a dog from MidAtlantic Samoyed Rescue, fill out and mail the adoption application to the address mentioned on the website. After the rescue volunteers have gone through the application, they will contact you and schedule a home visit. This allows the volunteers to meet you and your family in person and assess whether the environment will be suitable or 'Samoyed-safe.'
It also gives everyone a chance to address their queries and questions. If you qualify, the rescue will contact you and let you know if the right dog is available. The basic adoption fee is $250, but it can be higher (up to $350) if veterinary costs, shelter fees, etc., are higher. The rescue's funds will cover any costs above $350.
MidAtlantic Samoyed Rescue Details
4. Northwest Samoyed Rescue – Washington, Oregon, Northern Idaho
Northwest Samoyed Rescue is the joint venture of the Samoyed Rescue of Oregon and the Samoyed Club of Washington State Rescue. After working together for several years, the two organizations and, in February 2008, Northwest Samoyed Rescue became a federal 501(c)(3) non-profit organization.
Northwest Samoyed Rescue does not have a shelter, and all its dogs are kept in loving private foster homes run by skilled volunteers. The mission of the rescue is to rehabilitate and rehome Unwanted Samoyed dogs. The local Samoyed breed clubs also support Northwest Samoyed Rescue in the northwest.
At the same time, the members of its BOD are active members of the Willamette Valley Samoyed Fanciers, the Samoyed Club of Washington State, and the Samoyed Club of America. The organization carefully assesses every rescue dog it saves to evaluate its personality, temperament, and severe health issues.
The dogs are also neutered/spayed and receive all age-appropriate vaccinations. After filling out and submitting the adoption application, rescue volunteers will schedule a home visit to assess whether your home and family are well-suited for a large, active dog. You can also ask them any questions you have about adopting a Samoyed.
After adopting a Samoyed from Northwest Samoyed Rescue, you should expect occasional follow-up visits to monitor your progress – the rescue treats everyone as one big family and is always available to help. The adoption fee is $500, but if the dog in question has some specific expenses, the adoption fee can be higher.
Northwest Samoyed Rescue Details
5. Playing Again Sams Wisconsin Samoyed Rescue – Wisconsin
Fifth on our list of Samoyed rescues in the United States is Playing Again Sams Wisconsin Samoyed Rescue. It takes in dogs from various backgrounds – humane societies, surrendered from owners, abandoned, abused, sick, etc. The rescue has male and female Samoyeds, both young and old.
Its goal is to best match the rescue dog's personalities and lifestyle to new owners and minimizes the time and effort it takes for them to adjust to their forever homes. All the rescue Samoyeds are vaccinated, microchipped, spayed/neutered, fecal and heartworm tested, trained, and groomed before adoption.
The rescue also takes in sick and injured dogs that require immediate treatment or surgery and uses its funds to meet these requirements. You must complete and submit the online application form to initiate the adoption process. Once reviewed, you'll be contacted for a home visit to ensure your living space and family dynamics will be comfortable for a rescued Samoyed.
After this assessment, rescue volunteers will match you with the dog that best meets your requirements. Even after adoption, rescue representatives will conduct follow-up visits, once during the first three months after adoption and a second after a year.
The average adoption fee is around $250 for dogs that haven't been desexed. Samoyeds under 12 months old cost $375, whereas senior adoption costs vary according to age and health. The rescue requests a donation of $325, along with the adoption application.
Playing Again Sams Wisconsin Samoyed Rescue Details
6. San Francisco Samoyed Rescue – California
San Francisco Samoyed Rescue rescues and rehomes Samoyeds and Samoyed mixes. Since 1974, this 501(c)(3) non-profit organization's mission has been to rehabilitate permanently and permanently place abandoned Samoyeds in loving homes. The rescue also assists with veterinary attention for sick or injured Samoyeds.
San Francisco Samoyed Rescue covers Northern California from Monterey County north and east to the Nevada border. However, it does make occasional exceptions in Reno/Carson City, Nevada, Southern Oregon, Central and Southern California, and, very rarely, in other states. After reviewing your adoption application, a rescue coordinator will contact you if dogs are available, or you'll be put on a waiting list.
Once rescues come in, the coordinator will perform a home check to meet you and your family and ascertain whether your home and yard are secure and compatible with a prospective dog. If approved, the rescue will add you to its waiting list until a best-suited match is available for you. The usual adoption donation fee lies between $250 to $1,000, depending on the dog's medical and veterinary costs.
San Francisco Samoyed Rescue Details
7. St. Louis Samoyed Rescue – Missouri
And last on our list of Samoyed rescue in the United States is the non-profit all-volunteer St. Louis Samoyed Rescue. Like all the others we've included in our list, this organization is also devoted to rehabilitating and rehoming abandoned, abused, ill, and surrendered Samoyeds and Samoyed mixes.
St. Louis Samoyed Rescue also advocates for responsible pet ownership and educates the public about Samoyed dogs' selection, grooming, and training. St. Louis Samoyed Rescue's mission is to preserve, promote and protect all Samoyed dogs.
To the best of their ability, the rescue's Board of Directors determines whether a Samoyed entering the rescue complies with the American Kennel Club and SCA standards.
All the dogs are microchipped, spayed/neutered, vaccinated, and tested for fleas and heartworm. You need to submit an adoption donation of $250 with the adoption application. Donations help cover the expenses of transportation, medical/veterinary care, boarding, food, etc.
St. Louis Samoyed Rescue Details
How to Choose Samoyed Rescue Shelter in the United States
Before choosing pet rescues in the United States, prospective adopters must look for certain features to ensure the organization is reputable, such as:
A registered 501(c)(3) non-profit status
A board of directors
Dedicated and experienced volunteers, especially if the rescue caters to a particular breed.
Regular participation in adoption events and fundraisers increases community involvement and promotes networking.
Timely response to inquiries and willingness to communicate with prospective fosters and adopters
Transparency: where the animals come from, number of annual rescues and adoptions, number of foster homes, annual budgeting, spaying/neutering policy, etc.
Cleanliness and organization so that the animals are well-fed and healthy
Compliance with local restrictions, the number of rescue animals allowed per foster home, and other regulations about running a rescue, for example, owning a kennel license.
Overall reputation in the community; talk to veterinarians, other rescues/shelters, and previous adopters.
More Information About Samoyeds in the United States
Samoyeds are gorgeous and delightful companion dogs who are robust, alert, determined, and resistant to extreme cold. Their most distinctive feature is their everlasting smile, which also serves two practical purposes – the upturned corners prevent them from drooling and stop icicles from forming on their face.
Bred to be functional creatures, Samoyeds are intelligent, social, and mischievous dogs that crave affection and attention. A Samoyed is destined to run wild and free – keep it in solitary confinement, and you'll end up with an unhappy and destructive canine.
When training these dogs, Samoyeds need a firm but loving hand. Inherently packed animals, you must establish who the alpha dog in the relationship is; otherwise, they'll not give you the respect and authority you deserve as an owner.
Conclusion For The "Best Samoyed Rescues in the United States"
Samoyeds are highly-functional, social, and determined dogs. If you're looking to adopt one, this list of puppy rescues in the United States will help you find one. Likewise, this list of rescues will also be helpful if you're looking for a reliable organization to surrender your dog.
As always, we encourage you to donate generously to these organizations and support them in their noble task of helping disadvantaged canines find happy endings.
For more guides similar to this list of Samoyed rescues in the United States, you can check out these other rescue shelter recommendations from our team:
Before you adopt a Samoyed companion from a rescue shelter in the United States, you can learn more about this dog breed by watching "10 Things Only Samoyed Owners Understand" down below: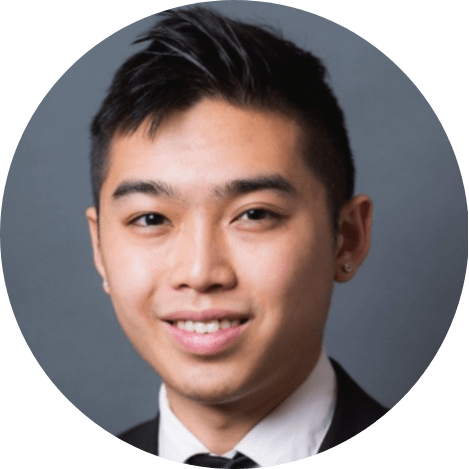 Andy is a full-time animal rescuer and owner of a toy doodle. When he's not saving dogs, Andy is one of our core writers and editors. He has been writing about dogs for over a decade. Andy joined our team because he believes that words are powerful tools that can change a dog's life for the better.
Why Trust We Love Doodles?
At We Love Doodles, we're a team of writers, veterinarians, and puppy trainers that love dogs. Our team of qualified experts researches and provides reliable information on a wide range of dog topics. Our reviews are based on customer feedback, hands-on testing, and in-depth analysis. We are fully transparent and honest to our community of dog owners and future owners.