Are you looking for the best Cane Corso rescues in the United States? Whether you're new to the breed or have had Canes in the past, you'll want to read through our guide!
If you have plenty of space and an active lifestyle, the Cane Corso may be a good fit for you! They shed a bit, but not heavily. And while they're prone to drooling and snoring, they're content to share a spot with you on the couch while you watch television.
Unfortunately, the Cane Corso isn't for everyone. For that reason, hundreds wind up in shelters across the United States where they wait for loving homes like yours. If you want to adopt a Cane, start with your local animal shelter and rescue organizations – why not give a deserving dog a second chance at a happy life?
Before you scroll down this list of Cane Corso rescues in the United States, you can check out these other dog rescue shelter recommendations from our team at We Love Doodles: Best Greyhound Rescues in the United States and Best Boston Terrier Rescues in the United States.
Find a Cane Corso Rescue Shelter Near Me in the United States
Our team at We Love Doodles created this list of the best Cane Corso rescues in the United States to help you with your search.
Cane Corso Product Recommendations: Best Dog Crate Alternatives and Best Long Range Wireless Dog Fences.
1. Cane Corso Rescue Inc. – Texas
One of the largest Cane Corso rescues in the United States is The Cane Corso Rescue Inc. This non-profit organization was founded in 2003 by volunteers dedicated to rescuing, fostering, and rehoming Cane Corsos across the country.
Since its inception, the Cane Corso Rescue Inc. has rehabilitated and rehomed more than a thousand abandoned, injured, and stray Cane Corsos. It rescues both males and females and accepts dogs of all ages, i.e., puppies, adults, and seniors. If you're looking to adopt a Cane Corso from Cane Corso Rescue Inc., you'll need to fill out an application form.
After reviewing the form, a detailed evaluation will determine if you're a suitable potential adopter for the Cane Corso breed. Once approved, volunteers will schedule an interview and a house visit to assess your eligibility further – personal references will also be required as a background check. You can adopt a Cane Corso from the facility if everything checks out.
The adoption donation for purebred Cane Corsos is:
Less than 1-year-old: $600 Dogs
1 to 3 years old: $400
4 to 6 years old: $300
Less than 6 years old: $200
In addition, you can adopt Cane Corso mixed breed dogs less than 1-year-old for $350. Mixed breeds and dogs older than 1 year are $250. If you have a strict budget, speak with the shelter team! The volunteers want their babies to go to good homes. If you qualify to adopt, you may be eligible for other discounts.
If you own a Cane Corso but cannot care for it anymore, you can surrender your dog to Cane Corso Rescue Inc. by filling out a surrender form. Cane Corso Rescue Inc. will take your dog without judgment and try to find it a loving second home.
Cane Corso Rescue Inc. Details:
2. Must Love Corsos Rescue – Ohio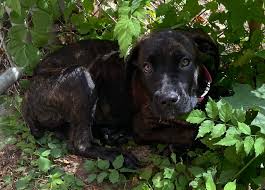 Must Love Corsos Rescue operate by the motto: making a difference – one Corso, one human at a time. Established in 2018, this 501(c)(3) non-profit organization comprises 97 years of breeding and rescuing experience among its volunteers.
All the dogs are vaccinated, spayed/neutered, microchipped, and receive heartworm and flea prevention. Moreover, the rescue's perseverance, education, rigorous screening, and collective responsive actions ensure that every Cane Corso lives on as a valuable member of its forever family.
Must Love Corsos Rescue's adoption fees are significantly lower than the price of purchasing a Cane Corso puppy from a breeder. A $20 non-refundable fee will be submitted along with the adoption application. You'll also need to submit veterinarian records, background checks, and references.
The application vetting process can take about four weeks. The rescue will contact you to schedule a home visit with a volunteer if your application is successfully shortlisted. This is followed by a telephone interview with a member of the Board, and if all goes well, you can adopt a Cane Corso! Adoption fees range from $200 to $600 depending on your dog's age and other characteristics.
Must Love Corsos Rescue Details:
3. Red Rock Canyon Cane Corso Rescue
Third on our list of Cane Corso rescues in the United States is Red Rock Canyon Cane Corso Rescue. Red Rock Canyon is unique; they're actually experienced Cane Corso breeders! The kennel is registered with the American Kennel Club's (AKC) Breeder of Merit program, but in addition to puppy sales, Red Rock helps surrendered Cane Corsos find foster homes and loving forever families.
Red Rock Canyon was founded in 2003, and since then, it has worked for the well-being of Cane Corsos in Nevada. You must submit an adoption application to adopt a dog from Red Rock Canyon. Once you've submitted the adoption application, the rescue will decide your eligibility to adopt a Cane Corso based on various factors.
These various factors include:
How many hours do you spend away from home
The ages of all your household members
Your previous experience/s as a dog owner
The health and nature of other pets you own
Moreover, the rescue also requires applicants to attend an obedience course to learn basic dog training. Cane Corsos are big dogs, and not everyone can handle their big size and big personality; therefore, the rescue insists on an obedience training class to ensure a perfect match.
Red Rock Canyon Cane Corso Rescue Details
4. West Coast Cane Corso Rescue – Multiple States
A member of the Cane Corso Association of America (CCAA), West Coast Cane Corso Rescue is a non-profit organization that helps abandoned and abused Cane Corsos find loving foster and forever homes.
Besides Cane Corsos, they are also involved in rehabilitating and rehoming large breeds across the United States, especially from California to Washington.
West Coast Cane Corso Rescue mainly communicates with interested fosters and adopters through its Facebook page; however, its adoption application is also available on its website.
There's a $20 non-refundable application fee, and the adoption fees are as follows:
Puppies and dogs under 18 months: $750
Dogs aged 18 months to 7 years: $500
aria-level="1″>Senior Dogs (above 7 years): $350
The rescue's Facebook page is regularly updated with images and success stories about dogs adjusting well with their forever families. Moreover, all the essential information about each dog available for adoption is displayed on the page to help you make an informed decision.
West Coast Cane Corso Rescue Details
5. Gentle Giants Rescue and Adoptions – Southern California
Gentle Giants Rescue and Adoptions is another non-profit organization registered with the CCAA that rescues and rehomes abandoned large dog breeds of all ages in Southern California and Southern Nevada. This rescue saves Great Danes, Greyhounds, Mastiffs, Bloodhounds, Sheepdogs, and Cane Corsos.
Gentle Giants Rescue and Adoptions ensures that all their rescued animals are well taken care of. The "staff" consists of a dedicated team of experienced volunteers that help save dogs from various unfortunate circumstances; most of their animals come from high-kill shelters where they were scheduled to be euthanized.
The Gentle Giants Rescue and adoptions application process is quite lengthy. Before applying, you must answer 19 detailed questions to assess whether you are qualified to adopt one of their gentle giants. Details of the entire adoption process are mentioned on the website.
Fun fact: the Gentle Giants Rescue Dogs also has its own brand of dog food! Its website reports that dogs that have consumed Gentle Giants Dog Food and have followed the Gentle Giants Special Feeding and Care Program have lived healthily for as many as 27 active years. Speak with your vet for advice on the best food for your pup.
Gentle Giants Rescue and Adoptions Details
6. Big Dogs Huge Paws – Florida
Big Dogs Huge Paws might not be among Cane Corso rescues in the United States, but this 501(c)(3) non-profit organization is rescuing and bringing new hope for big dogs all over South Florida. It began as a small group of compassionate dog lovers who realized the desperate need for advocates of larger breeds in the canine community.
Apart from rescuing, rehabilitating, and rehoming big dogs, the rescue actively educates the public about responsible pet ownership and the importance of spaying or neutering to prevent euthanizing animals. They have a very detailed adoption application form that asks about personal information, current living conditions, other people/pets in your household, and references for background checks.
Big Dogs Huge Paws Rescue Details
Other Reliable Resources
If you can't seem to find a Cane Corso for adoption from the rescues mentioned above, here are a few other resources that are bound to help:
Petfinder: This is the largest online pet adoption website in North America. It has over 315,000 adoptable pets from almost 14,000 animal shelters and rescue groups. This massive online database contains information from only reliable and verifiable sources, so you don't have to worry about getting scammed.
PetCurious: This is another huge online database with reliable information about various adoptable pets. They currently have many purebred Cane Corsos and Cane Corso mix available.
Adopt-a-Pet: This is North America's biggest non-profit pet-adoption web service. It gathers information from more than 12,000 pet rescues and shelters in the United States and Canada and conveniently presents it to users to facilitate and encourage pet adoption.
Related: Dogs That Look Like Pitbulls.
Choosing a Cane Corso Dog Rescue Shelter in the United States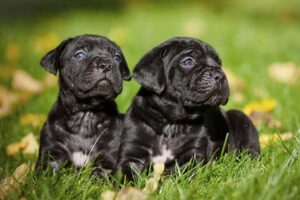 When choosing puppy rescues in the United States, first and foremost, consider the organization's knowledge about their rescue dogs. A reputable rescue will know whether their dogs are vetted, spayed/neutered, and what treatments they have received, such as deworming.
Moreover, they will also assess the dog's temperament. The next thing to look for is the group's transparency, including their non-profit status, tax status, online presence, physical address, phone number, etc.
Also, ask for registration locally or within the city, county, or state. And last but not least are the volunteers who work in the organization. Assess their behavior, commitment, and overall knowledge about the animals – the organization must have a general vibe of well-being and security.
More Information About Cane Corsos in the United States
Intelligent, easy-to-train, assertive, confident, fearless – these are just some traits that define the noble Cane Corso. The Latin Cane Corso roughly translates to 'bodyguard-dog.' This purebred dog's lineage dates back to ancient Roman times. At a glance, Cane Corsos look pretty intimidating.
Almost 28 inches at the shoulder and usually weighing over 100 pounds, these dogs have large heads and sturdy, swollen muscles beneath their short, stiff coat. Their physical appearance and overall demeanor resemble a professional bodyguard, the breed's trademark.
Cane Corsos are eager to please and extremely loyal to their loved ones, but they are quite determined with a mind of their own, which makes them overbearing at times. However, with early socialization and responsible breeding, the Cane Corso makes a perfect companion or guard dog.
Conclusion For The Best Cane Corso Rescues in the United States
The Cane Corso dog rescues mentioned earlier are helping abandoned, injured, ill, and stray Cane Corsos evade euthanasia and find a permanent forever home. We encourage you to do your part and adopt a dog from one of these organizations.
If you're not ready for a pet or want to know more about the breed, you can always volunteer in these organizations or make a generous donation to help them give the best resources to their animals. Alternatively, you can ask your shelter about foster opportunities. Foster families provide loving homes to Cane Corsos until a forever home is found.
For more guides similar to this list of Cane Corso rescues in the United States, you can check out these other rescue shelter recommendations from our team:
Before you adopt a Cane Corso companion from a rescue shelter in the United States, you can learn more about this dog breed by watching the "Beginner's Guide to the Cane Corso" down below: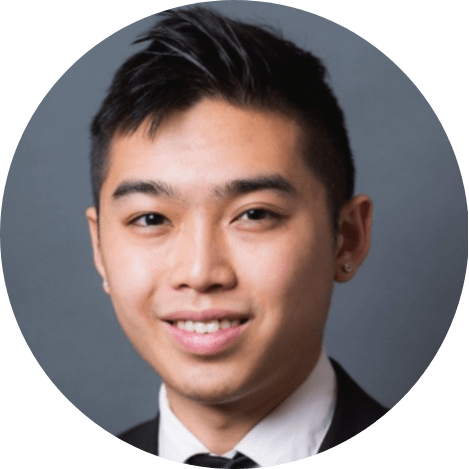 Andy is a full-time animal rescuer and owner of a toy doodle. When he's not saving dogs, Andy is one of our core writers and editors. He has been writing about dogs for over a decade. Andy joined our team because he believes that words are powerful tools that can change a dog's life for the better.
Why Trust We Love Doodles?
At We Love Doodles, we're a team of writers, veterinarians, and puppy trainers that love dogs. Our team of qualified experts researches and provides reliable information on a wide range of dog topics. Our reviews are based on customer feedback, hands-on testing, and in-depth analysis. We are fully transparent and honest to our community of dog owners and future owners.