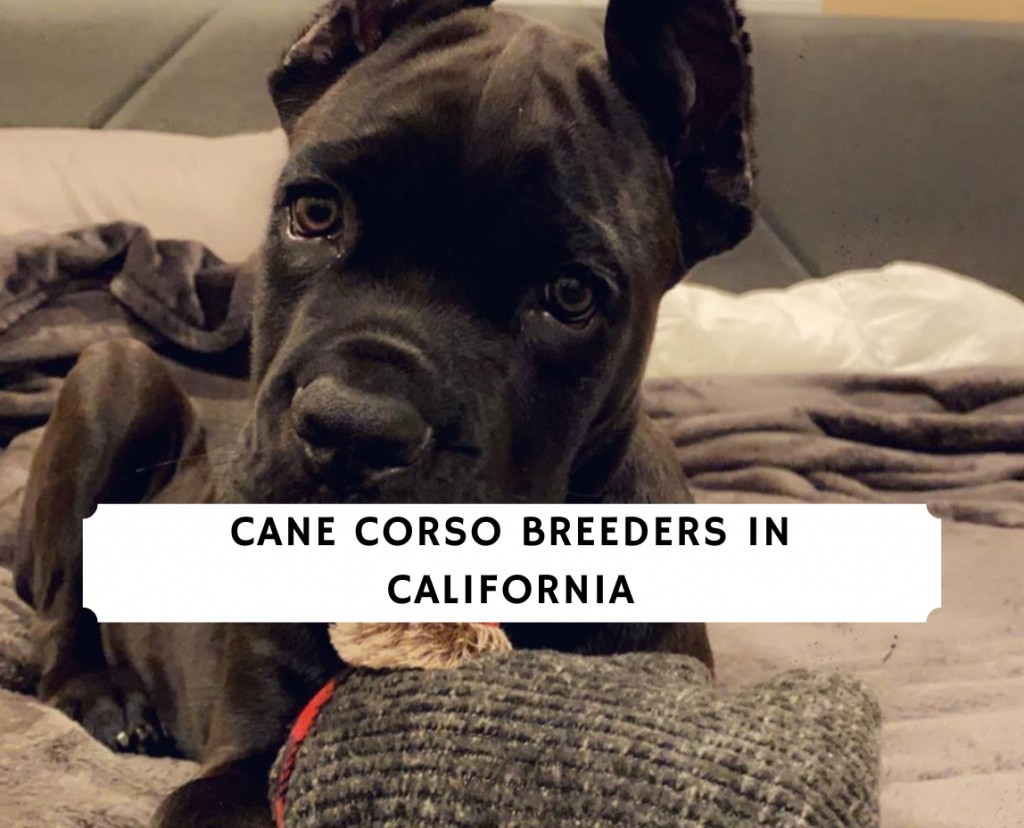 The Cane Corso is a breed of dog that has been recognized by the AKC as a working breed just in the last ten years. Ever since their entry into the exclusive world of the American Kennel Club (AKC), the popularity of this breed has skyrocketed, especially in California.
People have fallen in love with these large and commanding dogs. Even though you can find this dog in competitions and dog parks, finding  reputable Cane Corso breeders in California is not be an easy thing to do.
Because these are such powerful dogs that can have several health issues, it is important to make sure you don't purchase this dog from a puppy mill. Having a Cane Corso puppy that is compromised mentally and physically will lead to poor temperament and the possibility of aggression, not to mention health problems. We wanted to help you find a healthy and happy Cane Corso puppy in California.
We did some research and found four reputable breeders that have Cane Corso puppies for sale in California. We were careful to not include any breeders on our list that appeared to be a puppy mill. All of these breeders seem to be reputable, however, it is always important to do your own research and talk to the breeders before purchasing a puppy. Breeding practices change quite often, especially since so many Cane Corso breeders are new.
Other articles you might like: German Shepherd Breeders in California.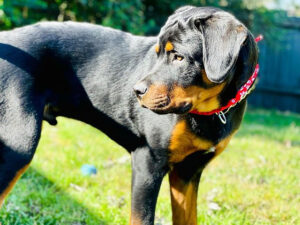 You're reading this guide because you're not 100% sure where to find the right Cane Corso breeders in California. Many people are in the same position, which is why we recommend PuppySpot at the top of this list. PuppySpot will speed up your search for a Cane Corso puppy because you're connecting with all breeders with puppies already available that are reputable and ethical.
You're dealing with reputable Cane Corso breeders that have to pass USDA standards, be licensed, registered, and pass the PuppySpot 100-point inspection. These Cane Corso breeders are strictly screened by the team at PuppySpot and less than 10% are approved. If you want a Cane Corso puppy from a trustworthy breeder and deal with less unnecessary things, then we recommend checking out PuppySpot.
We got one of our puppies from PuppySpot and had a really good experience. All of their Cane Corso puppies will come with a health inspection and health guarantee. They also only sell puppies that are born so you will be getting your Cane Corso extremely fast and won't have to be on a waitlist. If the exact dog you want isn't located in California, then PuppySpot can safely transport them to you via their own private airline carrier. We highly recommend that you check out.
Cane Corso Breeder Details
2. Odisseia Cane Corso (Southern California)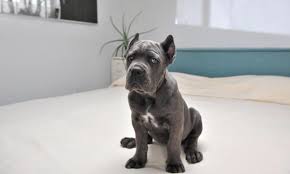 Odisseia Cane Corsos is a group of breeders that have joined together in their love of the Cane Corso breed. This is a large and commanding breed so it is not a challenge that every breeder or dog owner wants to take on. This is also one of the reasons why we don't see many Cane Corso breeders in California.
However, for those that understand the breed and know how to breed responsibly, it can be a successful and rewarding endeavor. Dog breeding is difficult though and you want to always match families with the right dog or you'll end up seeing them in foster or adoption dog rescues.
The breeders at Odisseia Cane Corso have more than ten years of experience breeding dogs. One of them has experience with other large breeds such as Mastiffs and Rottweilers which prepared her for this experience.
The breeding operation itself is rather new and they had their first litters in 2019 and earlier this year in 2020. They do have a reservation list and there is a puppy interest form that they ask all interested parties to fill out to get a spot on the list. This breeder posts a lot of pictures of their beautiful Cane Corso puppies in California online.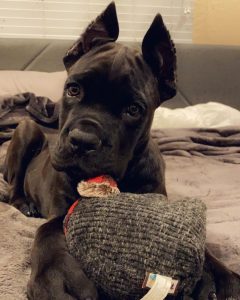 Currently, there aren't any puppies available but there is a place on the website that gives information about planned litters. The price of an Odisseia Cane Corso is $3500 when they are available.
Cane Corsos cannot be shipped and they all must be picked up in Southern California. If you buy a Cane Corso from a breeder that is not in your immediate area then you will need to figure out the travel to pick the puppy up.
One of the fun things about this breeder is that they do what they call "dogumentaries." These are simply videos that show different aspects of Cane Corso's life.
In addition, there are training videos such as crate training, basic obedience as well as other informative dog training clips. This is a very good way to give potential owners a look into what life with a Cane Corso is like.
Cane Corso Breeder Details
3. Dal Cielo Cane Corso (Southern California)
This Cane Corso breeder in California is very exclusive when it comes to puppies that they sell. They don't always have Cane Corso puppies available so you have to be on a list and possibly wait for a long period of time.
Dal Cielo Cane Corso has thirty years of experience when it comes to breeding this large, rare, and powerful breed of dog. They are one of the oldest Cane Corso breeders in California and you can tell that they truly love this dog breed and understand that it is not for everyone. There is an air of status that comes with owning such a large dog, but the selection process for buyers weeds out those looking only for status.
They breed reputable Cane Corso puppies in California and actually participate in the breeder of merit program through the AKC. Typically, when they are looking for families for their puppies it is for experienced show families. However, they do sell some Cane Corso's as family pets.
When they post a litter announcement they say whether or not there are companion puppies available in that litter. If you are set on getting a Cane Corso puppy from this breeder then you might be waiting for a long time. Especially if you want a companion puppy. The wait would be worth it in the end because you will have a quality Cane Corso puppy that has been temperament and health tested to match what you need.
Cane Corso Breeder Details
4. Potrero Cane Corso (Northern California)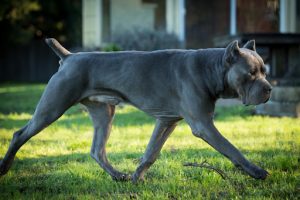 Potrero Cane Corsos is one of the top breeders of Cane Corsos for the show ring. In fact, they were rated one of the top Cane Corso breeders in California in 2020. However, they didn't start out like this and studied breeding practices to create an ideal dog.
In the beginning, all they wanted was a dog to protect the family and property, but also get along well with invited guests. They also wanted the dog to be very well socialized with little fear or anxiety for daily life. Shortly after they got their first Cane Corso the breeder was accepted in the AKC. They started showing their Cane Corso in dog shows and the rest was history.
Now they are a top breeder and have different levels of Cane Corso puppy programs. They also have a guardian program but the families must be trained and certified first before a dog is placed. Because this dog breed is so powerful and this breeder is so well-known in the show ring, they have high standards for all their Cane Corso puppies in Northern California.
In order to purchase a Cane Corso puppy from this breeder there is actually an interview process that each potential dog owner must go through. They currently have a full waiting list for all of the upcoming 2020 litters.
But if you want to get on the 2021 waiting list, the interview process will start in February. To get an interview email the breeder at the email address below for more information.
Their Cane Corso puppies in California cost $3500. This is a typical price that is seen from other reputable breeders. However, they do offer what they call the advanced puppy program.
This is a program that only five puppies per litter can make it into. The puppies go home at five months old with all of the basic training taken care of including potty training. The cost of this program is $6500. This is honestly one of the most reputable Cane Corso breeders in California.
Cane Corso Breeder Details
5. Garmr Cane Corso (Northern California)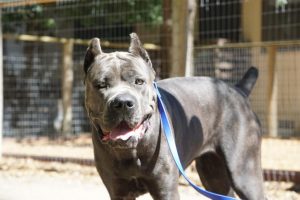 This is a Cane Corso breeder that started similarly to the Potrero Cane Corso. They wanted a pet to keep their Great Dane company and actually bought their first Cane Corso from Potrero Cane Corso. Once they realized how beautiful and well-behaved their first Cane Corso was, they were convinced that showing her was the way to go.
Once a championship was earned from their current Cane Corso in California, it was a natural next step to breed her with another champion. This started the Garmr Cane Corso breeding operation in Northern California.
While they are different from Potrero Cane Corso in that most of their Cane Corso puppies are sold from companion bloodlines, they do have some puppies that are placed with experienced show homes.
There is a process when it comes to owning one of these Cane Corso puppies in California. The breeders will approve all potential owners and choose their puppy for them to match their lifestyle and temperament. They want to make sure that the family and the dog are a good fit and don't end up in shelters.
We didn't confirm how much they charge for their puppies, but it is likely that they fall around $3,500 but you will need to contact the breeder for confirmation. They don't ship the Cane Corso puppies, even in California, so if you live out of the area you will need to make travel arrangements to pick up your puppy.
Cane Corso Breeder Details
Conclusion for Cane Corso Breeders in California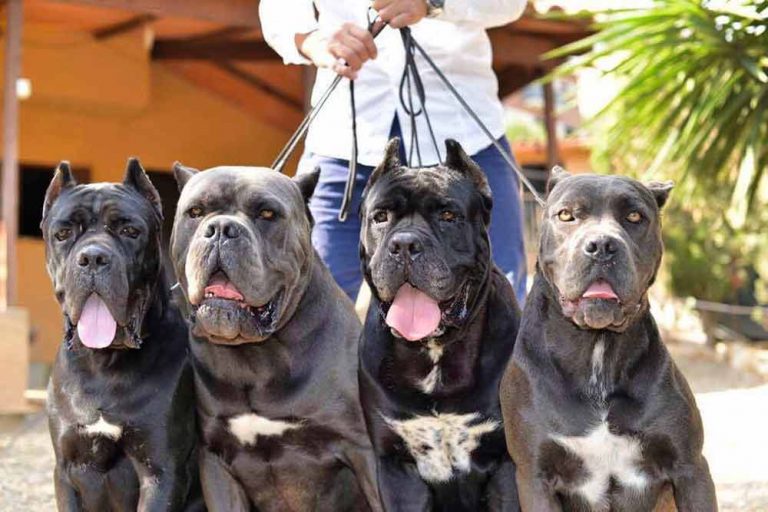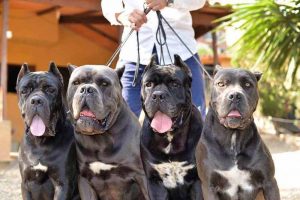 Cane Corso puppies in California are a relatively new dog breed that has gained popularity due to the acceptance by the AKC. They are a large dog breed that often weighs more than 90 pounds. When trained properly, they make great guard dogs with a relatively mild temperament. In addition, they typically get along well with children and other family members. We hope that you found the right Cane Corso breeder in California for your next puppy!
Check out these other articles:
Garrett loves animals and is a huge advocate for all Doodle dog breeds. He owns his own Goldendoodle named Kona. In addition, he volunteers at the Humane Society of Silicon Valley, where he fosters dogs and helps animals. Garrett enjoys writing about Doodles and believes that dogs can teach humans more about how to live than humans can teach a dog.
Why Trust We Love Doodles?
At We Love Doodles, we're a team of writers, veterinarians, and puppy trainers that love dogs. Our team of qualified experts researches and provides reliable information on a wide range of dog topics. Our reviews are based on customer feedback, hands-on testing, and in-depth analysis. We are fully transparent and honest to our community of dog owners and future owners.