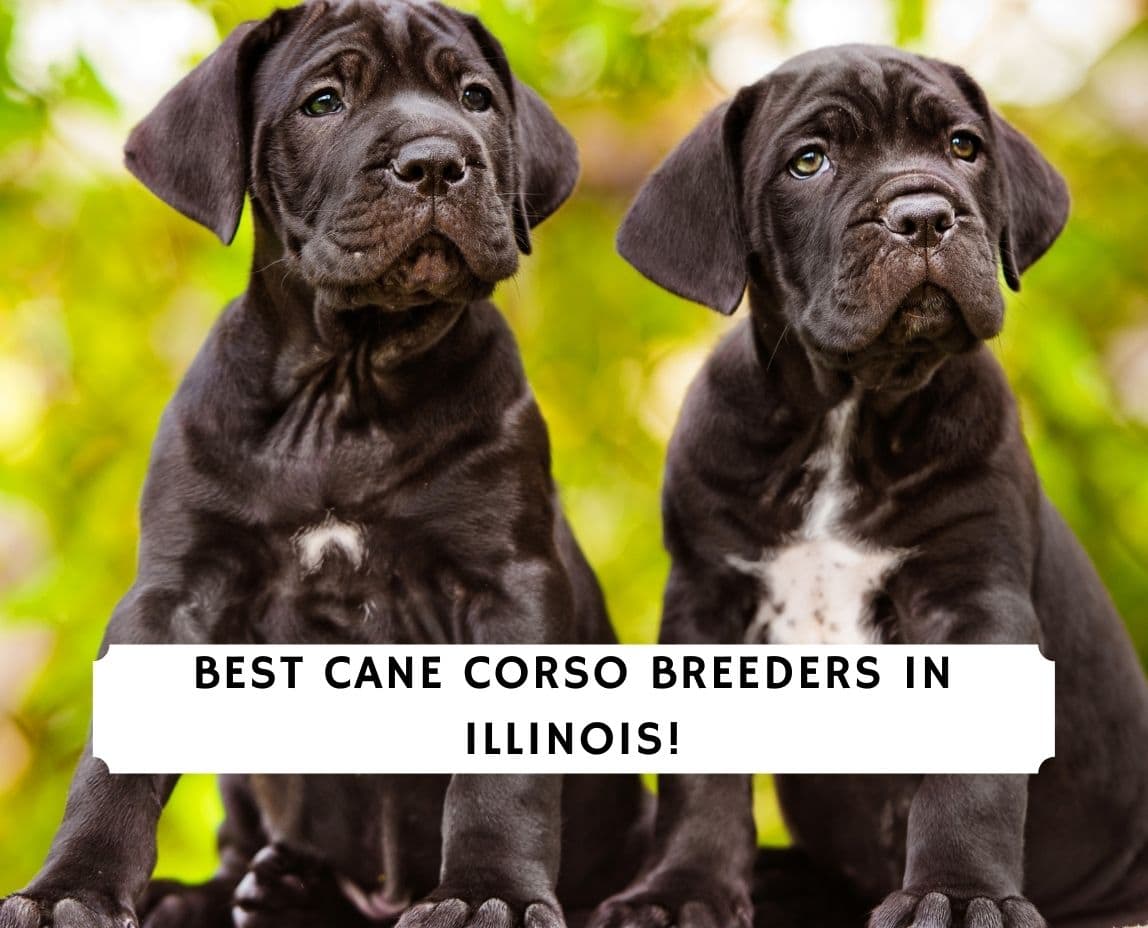 Cane Corso puppies in Illinois are growing in popularity due to their majestic stature, affectionate personality, and high intelligence. According to the American Kennel Club, the Cane Corso is the 32nd most popular dog breed. It's no surprise that you are going to find lots of Cane Corso puppies for sale in Illinois.
On the other hand, not all Cane Corso puppies are equal and it's important to buy from a reputable breeder and not a puppy mill or backyard breeder. Reputable breeders will be health testing and socializing their puppies which helps with temperament later down the line. It also ensures that you will be getting a healthy dog that will live for over 10+ years. We've done our own research to find the best Cane Corso breeders in Illinois.
Other articles to check out: Boxer Breeders in Illinois and Australian Shepherd Breeders in Illinois.
Cane Corso Puppies For Sale in Illinois
We also recommend to prospective buys that they go visit each breeder in person and ask several different questions about their breeding practices. Breeding operations due to change, and it's important that you can find someone that you trust. Hopefully, this list of Cane Corso breeders can help you narrow down your choices.
Getting a Cane Corso puppy should not be easy and PuppySpot helps ensure that. They are a network of reputable Cane Corso dog breeders. They work tirelessly as a community to help you get your Cane Corso puppy in a healthy and happy condition. Additionally, they are very picky about the breeders they take into their network and only accept less than 10% of applications.
Moreover, PuppySpot has an independent Scientific Advisory Board that dedicates itself to ensuring the new puppies' long-term physical and mental health. Also, they mandate Cane Corso breeders and themselves to exceed all national standards and deliver the optimum quality of puppies.
They cover all the facets of your new puppy — health, happiness, safety, and travel. The PuppySpot team of dog-lovers wants nothing but the best home for your best friend and an end to all puppy mills. All their Cane Corso puppies also come with an industry-leading 10-year health warranty. We highly suggest that you check them out before scrolling down the list.
Cane Corso Breeder Information
2. Il Vigore Cane Corso's Illinois
Located in Western Central Illinois is a Sicilian Farm, run by an authentic Sicilian family who is dedicated hobby breeders of Cane Corsos with European bloodlines from Milan, Italy, Spain, Russia, and Hungary. Il Vigore Cane Corso's delivers AKC and ICCF dual-registered dogs that boast the highest quality standards of the breed which include strength, loyalty, intelligence, affection, and protection.
Striking photos of their dams and sires can be glimpsed on their website with very informative pedigree descriptions and a whole page of ecstatic families that have been blessed with the ability to add one of Il Vigore's Cane Corso's pups to their brood. Notice all the awards that have been won by their champion breeds they raise while also checking into all available puppies they currently have.
Their Cane Corso puppies in Illinois will all come with tails docked, dewclaws removed, up-to-date on all deworming and vaccinations, and health certificates. If you need your puppy shipped to you, that service is available too. Get in touch with Il Vigore to ask questions and secure your place on their waitlist
Cane Corso Breeder Information
3. Fidecore Cane Corsos IL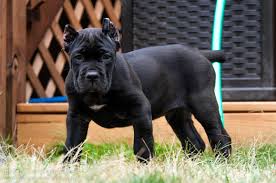 Breeding a champion line and producing dogs that descend from Old European bloodlines is what inspired Fidecore Cane Corso breeders to get their start in their breeding program back in 2003. Experience with this breed as well as the Rottweiler and Pitbull dog breeds creates a solid and knowledgeable foundation in the raising of the dogs here at Fidecore.
Within the 3-5 litters born to these breeders each year, you will discover agreeable temperaments, solid structure in the body, and dogs that are bred to be true working dogs that are obedient. Due to the dogs being considered part of their family from the moment of birth, socialization and getting ample attention is not a concern.
Their Cane Corso puppies for sale in Illinois are $2500 and $3500+ for a show-quality dog. A $1000 deposit is required and is non-refundable. Included in this price are microchipping, dewclaw removal, tail docking, up-to-date vaccinations, deworming, a 30-day supply of kibble, a puppy starter kit, and support throughout the lifetime of the dog from the breeders.
Do your research, ask questions, and make sure this breed of puppy is the right fit for your situation as they are major commitments. The breeder has the right to make this decision on whether or not they deem you a fit for one of their Cane Corso puppies.
Cane Corso Breeder Information
4. Lakeview Cane Corsos Illinois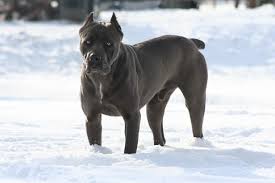 Here at family-owned Lakeview Cane Corsos, you will encounter the finest specimens of this affectionate and striking breed. Don't take our word for it, take a look at all their breeding stock and the very full photo gallery to get a taste of the dogs they produce. Superior conformation, fine temperaments, impressive bloodlines, and well-socialized family guardian puppies are what these breeders are striving for in the Cane Corsos they produce.
With a 5 out of 5 ratings in reviews on their Facebook page, Lakeview Cane Corsosare is realizing its goal of breeding excellence. Accommodating, knowledgeable, approachable with questions, polite, honest, and highly recommended are just a few of the words of praise the breeders at Lakeview have received from folks who are now enjoying the puppies they have purchased from them. Take time to review Lakeview's website and get in contact with the owners to ask any questions you may have on pricing, waitlists, and breed information.
Cane Corso Breeder Information
5. C & I Elite Cane Corso
Roaming a large and spacious rural farm is what the daily lives of the AKC registered Cane Corso dogs entail. The puppies of C & I Elite Cane Corso grow up in Highland, Illinois, and experience life to the fullest before leaving for their forever home. These Cane Corso breeders here concentrate their breeding efforts on producing the healthiest puppies. With a knowledgeable background in raising multiple types of dogs, their love for their award-winning Cane Corso is displayed.
Head over to their Facebook page and you can even view multiple videos that have been created to introduce people to their dogs who are engaging in playtime, exercising, and see current littermates bouncing about. Puppies from the C & I Cane Corso farm are highly prized thus they have a waiting list that you need to join after filling out their puppy questionnaire.
All their Cane Corso puppies in Illinois will be going to new homes with current vaccinations, docked tails, having been dewormed, microchipped, and with all the necessary papers needed to register your purebred dog. Prices will differ depending on if you want ears cropped and registration to come along with the pup. If registration is wanted then the price will be $3,300 otherwise the price stands at $2,800.
Cane Corso Breeder Information
More Information About Cane Corso Puppies in Illinois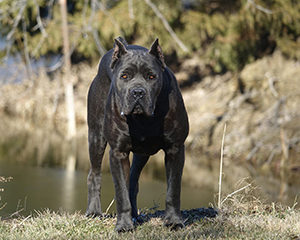 Cane Corso is loosely interpreted to mean "bodyguard dog" in Latin. It is an Italian breed of Mastiff backed with a lineage that can be tracked all the way to ancient Rome. During ancient Roman times, the Cane Corso's ancestors were war dogs trained to attack enemies.
Yet as the modern ages rolled around they became guardians of family, livestock, and property. Size, which can rise to 28 inches at the shoulder, combined with their ability to pack on up to 110 pounds in weight can give the Cane Corso quite an intimidating appearance that fits their protector roles perfectly. Their build is muscular, athletic, and strong.
They move with ease and grace while staying reserved, calm and stable in temperament. Coat colors can be found in black, fawn, black or chestnut brindle, red, and grey.  Appearances are not everything though as this breed is eager to please and can be a wonderfully devoted family dog that is obedient and highly intelligent. If they had their way, they would prefer to be gentle 100-pound lap dogs. Managing the Cane Corso's energy levels and assertiveness with daily exercise, socialization, and training from the puppyhood stage is important in developing a well-mannered adult dog.
Mental stimulation is required in addition to physical exercise so that a good mental state can be established to avoid destructive behaviors. Give the Cane Corso a job and they will be most content even if it is just guarding its humans. They also do well in law enforcement and hunting. 
The Cane Corso breed is generally healthy and lives from 10-12 years. They should be observed for issues with bloat due to their deep chests. Issues with hip dysplasia, idiopathic epilepsy, and Demodex mange can occur but are generally screened for by responsible breeders to create a strong, healthy breeding program that avoids these hereditary problems. Creditable breeders should be prepared to share all health screenings done on their sires, dams, and puppies if requested by potential buyers of their dogs.
Conclusion For Cane Corso Breeders in Illinois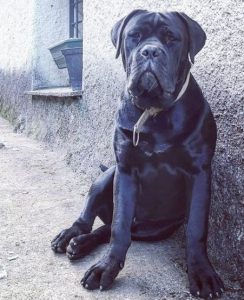 Family environments are a wonderful setting for a Cane Corso and with proper care, training, and upbringing they will settle in as the ideal member of the family. However, be prepared for times when they might outsmart you with their high intelligence factor. Make sure to consistently stand by house rules that they have been trained to abide by so that they stay in line. They will protect and care for their families but need routine and rules.
Try not to rush this process of buying a Cane Corso puppy in Illinois. Be intuitive and allow the perfect and right dog to be presented to you. Rushing could cause you to overlook important traits in a dog that will just not fit with your living situation.
Remember to research your breed and, more importantly, research the Cane Corso breeder so you can rest assured that their breeding program is ethical and reputable. Once you have taken these steps in preparing yourself for puppy ownership and bringing home your puppy, enjoy one of the best companions man could have.
If you're still shopping for a dog breed, there are other recommendations from WeLoveDoodles in Illinois:
You can learn more about the Cane Corso dog breed by watching this video:
Garrett loves animals and is a huge advocate for all Doodle dog breeds. He owns his own Goldendoodle named Kona. In addition, he volunteers at the Humane Society of Silicon Valley, where he fosters dogs and helps animals. Garrett enjoys writing about Doodles and believes that dogs can teach humans more about how to live than humans can teach a dog.
Why Trust We Love Doodles?
At We Love Doodles, we're a team of writers, veterinarians, and puppy trainers that love dogs. Our team of qualified experts researches and provides reliable information on a wide range of dog topics. Our reviews are based on customer feedback, hands-on testing, and in-depth analysis. We are fully transparent and honest to our community of dog owners and future owners.