Dog owners all around the world love the Boxer because they are an intelligent and active dog breed. In addition, their short hair and multi-color coats make them highly recognizable! It's no surprise that you'll find multiple Boxer puppies for sale in Illinois.
However, not all Boxer breeders are the same. Ultimately, you want a breeder that you can trust that will sell you a healthly puppy that will live a long time. Breeders spend aproximately the first 8 weeks raising your dog, socializing them, and choosing the genetics of their puppies. Choosing the wrong Boxer breeder in Illinois can result in an unhealthy puppy. 
Boxer Puppies For Sale in Illinois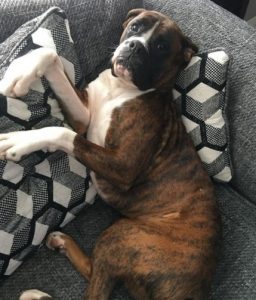 The following are four Boxer breeders in the state of Illinois. If you're planning to purchase from an unknown Boxer breeder, make sure to do your due diligence to avoid any potential puppy mills. We saw tons of puppy mills and backyard breeders when doing our research. You typically want to avoid these places because they aren't health or genetic testing their puppies. While the prices for their Boxer puppies might be cheap, they may have significant health issues which will cost more in the long run.
1. Chicago Land Boxers
Since 1990, beauty, courage, and health have been the staple qualities that Chicagoland Boxers breeder, Adrian Moreno, considers to be present in the creation of the "Ultimate Boxer". Unique to Chicagoland Boxers is the breeding program that is a collaboration between Adrian and owners of dogs that possess his bloodline: Boxers du Champ des Legendes. An immense amount of monitoring of puppies by all of these folks has allowed a breed of Boxer to be created that has longer life longevity, is cancer-free, and does not develop breed specific defects.
Moreno has also taken the approach to raise his dogs as naturally as possible so you will see that, most of the time, his Boxer puppies in Illinois will have tails that are not docked though there are some instances where the tails will be docked. His dogs' ears will also come naturally and not cut. All of Adrian's litters have ample space to be their playful selves and get their exercise in a safe and loving environment. Socialization is not lost on these Boxer puppies as there are always Boxer loving friends stopping by for playtime.
Take time to check out Chicago Land Boxer's very informative website that will most likely answer many questions about the breed that you may have. Simply by viewing all the photos and information on Chicago Land Boxers' website, it is quite obvious that Adrian Moreno has taken pride in his work as a breeder and his dogs for 30 years.
Chicago Land Boxers Details
Location: Chicago, Illinois
Website: Chicago Land Boxers
Telephone: 847-791-7749
Email: eurochien@hotmail.com
2. KY's Boxers Illinois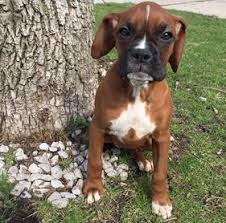 KY's Boxers got its start back in 1995. Dedicated to breeding the best of the Boxer breed, Kyron Burrell, the owner of KY's Boxers, had the desire to be solely focused upon providing a Boxer puppy that fit into the role of loyal family member perfectly. With so much hard work placed into their breeding program, they definitely produce high-quality AKC & CKC dual-registered Boxer puppies for sale in Illinois.
Puppy cams can be accessed from their website, allowing potential puppy parents to experience views of current litters. Get a feel for how their deposit process works through a click of the "Deposit List" and "Adoption Contract" tabs which will spell everything out very clearly. Their Boxers for sale are $1500 with a $500 deposit to get on the waitlist.
If not yet sold, take a trip over to their Facebook page to read glowing reviews from happy families that have purchased from past litters. It seems like KY's Boxers are consistent on knowledge, responsiveness, and being very hands-on from the start. Their assistance to the families they sell to continues well after the puppies have been placed in their forever homes.
KY's Boxers Details
• Location: 420 E. Locust St., Kankakee, Illinois 60901
• Website: KY's Boxers Illinois
• Telephone: 815-802-1236 | 407-335-7870
• Email: KYRONBURRELL@KYSBOXERS.COM
• Facebook: Ky's Boxers
3. Evans Country Boxers IL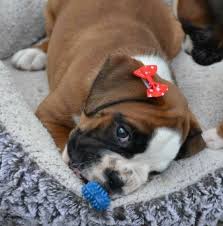 AKC and UKC Dual registered European and American blood lined Boxers possessing champion lines and the highest quality of Boxer breed standards is the only type of Boxer that Leslie Evans, owner of Evans Country Boxers, is motivated to produce for potential purchasers of her purebred litters.
Search through the endless amount of pictures that are posted throughout the website and Facebook page that cover the nursery, photos from families enjoying an Evans Country Boxer, all past babies, and a page dedicated to their retired breeding dogs.
A Puppy Application must be filled out, as they are reviewed by the Boxer breeders to find the perfect match of family to send their beloved puppies to. They can also arrange for your puppy to be shipped to you as well if you reside a long distance out from Evans Country Boxers' location in Lewistown, Illinois.
Be assured that all Boxerpuppies will have had BAER testing done to determine the health of hearing and come with a 48-hour health guarantee as well as a 2-year health guarantee. Read over their contract on their website to get well acquainted and inform yourself.
Evans Country Boxers Details
4. A Boxer World Illinois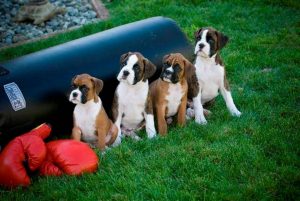 It is a serious family effort to breed and raise purebred Boxers that are playful, joyful, unique, and socialized. At A Boxer World, all of their puppies and dogs thrive on loving family environments and adoring attention. Owner, Marisol, has meticulously constructed a truly informative website dedicated to her Boxers and their breed, how to crate train them, reviews from families who have the pleasure of owning one of her Boxers, gorgeous current puppy photos, entertaining boxer pics, and a whole page devoted to debunking myths on the subject of white Boxers.
There are fun, goofy, and heartwarming videos posted to the website to enjoy as well. Every Boxer puppy purchased from A Boxer World will come with its very own AKC registration, the beginnings of being crate and potty trained with current vaccinations, tails docked, and dewclaws removed. Puppies will only be released to new homes once they have received a veterinarian check and are deemed healthy enough to be placed. All inquiries can be made to Marisol through email, text, or phone for more information needed on pricing and waitlisting opportunities.
A Boxer World Details
• Location: Addison, Illinois 60101
• Website: A Boxer World IL
• Telephone: 630-542-1430
• Email: aboxerworld@att.net
• Facebook: A Boxer World
More Information About Boxer Breeders in Illinois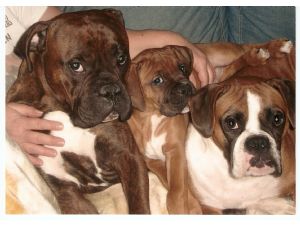 If a child's playmate, devoted family watchdog, therapy dog, or just a true-hearted companion is what you are searching for in a dog, then look no further than the fearless, upbeat, and playful Boxer. The Boxer breed started, in Germany, as a smaller sized dog with a mastiff-like head who was revered by hunters for their unshakeable hold on prey such as boar, bull, pheasant, or bear until the hunter could arrive.
The familiar, present-day Boxer breed was created through a cross with that now extinct, smaller German Bullenbeisser breed and a taller English Bulldog breed in the 1880s. Today's Boxer stands around 21.5-25 inches in height with weights ranging between 50-80 pounds depending on gender. Their striking bodies are smooth, muscular, and sleek with square faces that wrinkle at the forehead with dark brown eyes. Coat colors range from white, mahogany, seal black, solid, or flashy fawn to solid or flashy brindle, with or without white markings.
The Boxer is classified as a working dog and has been called the "dog for all seasons" due to its versatility and trainability in many types of jobs that we touched upon earlier. In AKC popularity ranking they are assigned the 11th spot out of 197 breeds. Boxers absolutely love and desire to be with their humans as much as possible as this is what makes them the happiest throughout their 10-12 year life span. Additionally, Boxers are caregivers with innate desires to help, be curious and stand by their owners' side.
Their temperaments are friendly and cheerful and those are the qualities a reputable breeder should be focusing on in their breeding programs. Reputable breeders will always be able to prove pedigrees, present the puppies' parents on-site, and provide registration papers as well as any health test results that have been done on parents and their litters.
Usually, back yard breeders are not able to provide these necessary documents for the puppies they are selling. For the most secure purchases do your research on any potential breeder and make sure they are knowledgeable. A properly bred Boxer in Illinois will range in price from $800-$2,800+.
Conclusion For The Best Boxer Breeders in Illinois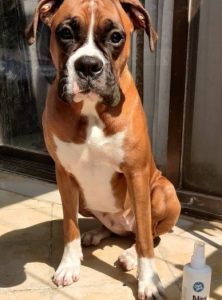 Get ready to have your heart stolen when you choose to add a Boxer puppy in Illinois as a new member of your family. Their affectionate, bright,and curious personalities combined with their endless yearnings for play and human companionship will earn a special place with you for eternity. From the moment you bring your Boxer home, you will realize why they are so high up on AKC's popularity ranking.
If you're unsure about the Boxer, there are other recommendations in Illinois that you can check out:
To learn more about the Boxer dog breed, you can watch this video down below: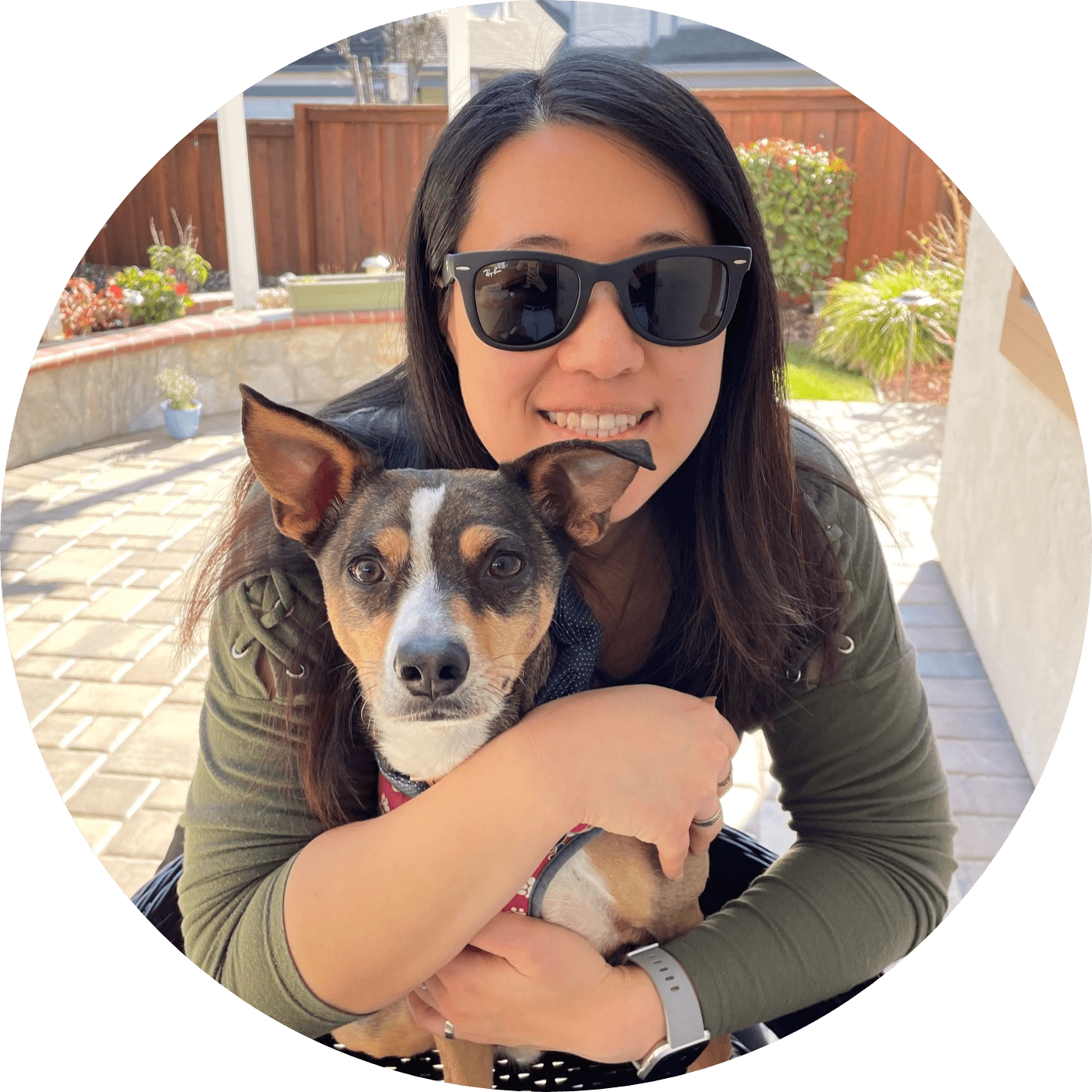 Dr. Sabrina Kong graduated from the Royal Veterinary College in England in 2016 and has been working at a small animal clinic in Northern California since then. She grew up in the Bay Area and got her bachelor's degree from Cal Poly San Luis Obispo. She also became a Certified Canine Rehabilitation Practitioner through a program at the University of Tennessee.
When she isn't in the clinic taking care of her four-legged patients, she enjoys traveling and trying new foods with her friends and her three-legged dog, Apollo. She adopted Apollo from her clinic when he was a puppy with numerous health issues. Dr. Kong truly cares about taking care of animals.