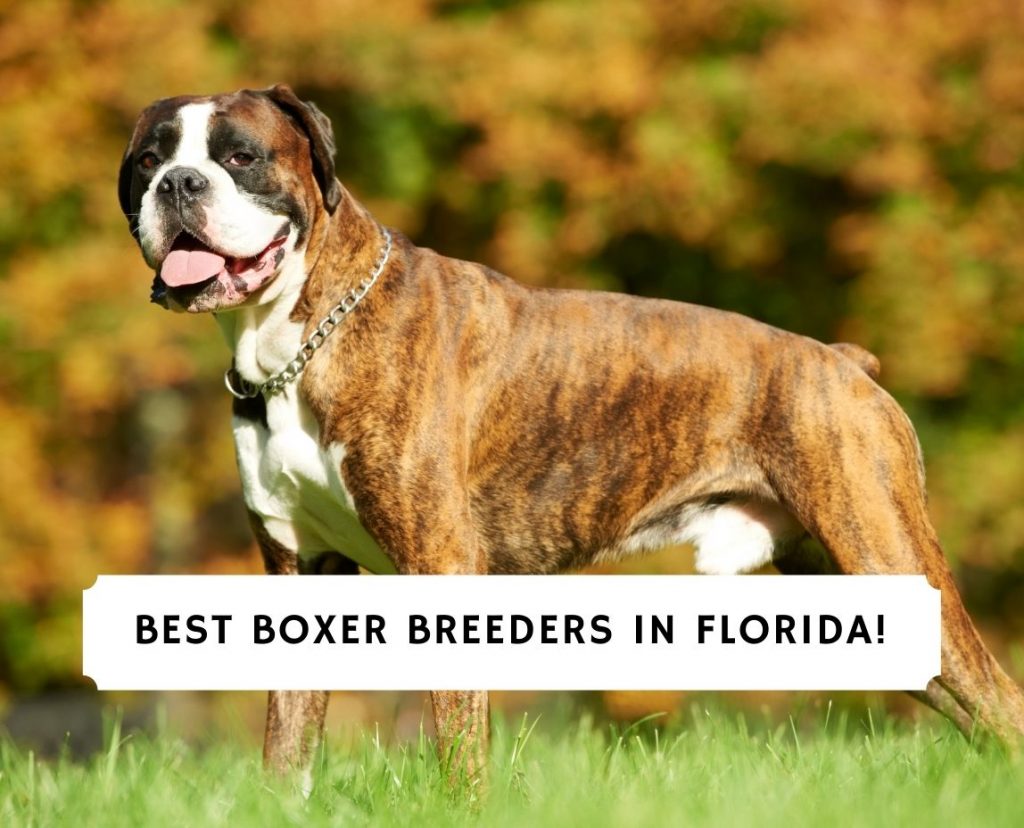 Are you in search of the best Boxer breeders in Florida? If you are, you're probably thinking to yourself: "I need a dog strong enough to pull a cart, but gentle enough to love a child, smart enough to protect his master, and passionate enough to love his family. Someone with so much love, they can lift the spirits of a broken heart." You'll probably want a Box puppy. Boxer puppies for sale in Florida have grown significantly due to their loving characteristics.
It's important to buy not to buy a Boxer puppy in Florida from a backyard breeder or puppy mill. Thus, we've done our own research to find some of the best Boxer breeders in Florida.
1. JCS Boxers, LLC Florida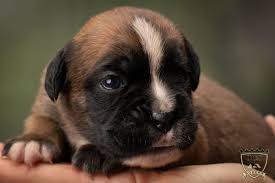 At JCS Boxers, they strive to provide a loving and healthy environment for every dog and puppy. This Boxer breeder is highly rated and one of the most trusted and responsible Boxer breeders in Florida. The breeder pays meticulous attention to nutrition. Even before the mating up through gestation, lactation, and weaning, the mom's meal plan is tailored to the female boxer dog's requirements. This helps to ensure that you will be getting a healthy Boxer puppy.
The breeding starts with healthy Boxers (males from 18 months, and females when they get their second 'period'). The litters are selectively planned. Additionally, the Boxer breeder limits the number of litters for their female Boxer dogs. The breeder considers their dogs as part of the family. Dedicated to giving the wellbeing and the best care of their dogs, the breeder's priority is to find the perfect loving and caring new pet parent for their puppies.
Boxer Breeder Details
2. Hard Run Acres FL
Hard Run Acres is situated on a farm in the heart of Florida in Lakeland. This is between Orlando and Tampa, Florida. This breeder has been lovingly raising beautiful Boxer puppies for those who love the breed. The breeder offers Boxers in a full range of sizes and colors. Their puppies are current on their vaccinations and deworming at the time of pickup. You can decide on a further course after consulting your veterinarian. All their Boxer puppies are health certified.
As per Florida law, you get a one-year warranty for hereditary problems. So if your vet confirms any hereditary issue, you can seek a replacement or refund. Their Boxer puppies are crate trained and they are used to being with their siblings. During the separation process, you can expect a Boxer puppy to whine and cry until they are acclimated. The breeder free-feeds the puppies which you can either do or feed them at certain times. Their Boxer puppies in Florida also have pet doors so that they can go outside and potty by themselves when they are ready.
However, we usually recommend timed feeds as this will help you to judge when your puppy needs to go potty once the pups are adopted. Timed feeding is crucial to potty training.
Hard Run Acres also helps you with registering the Boxer puppy in your name. Registering the puppy with AKC will incur a minimal fee, but has many benefits. With the AKC, you get one-month free pet insurance. Aside from showing ownership, registration helps to keep track of the bloodlines. It should be noted that unregistered puppies are shown as still under the breeder's possession.
Boxer Breeder Details
3. Tamaron's Boxers Florida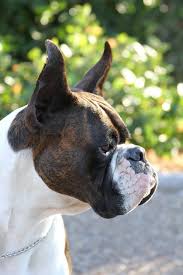 At Tamaron's Boxers, they believe that Boxers are the ultimate dogs. The breeder aims to produce the very best. The breeder is located in a beautiful rural community in Orlando, Florida. The dogs here get the star treatment and have lots of room to play. The dogs also get to enjoy an occasional dip in the pool.
This Boxer breeder normally breeds three litters per year. The careful selection of the right sire and dam produce quality Boxer puppies that are worth waiting for. The contact details for Tamaron's Boxers are below.
Boxer Breeder Details
4. LeBeaux Boxers FL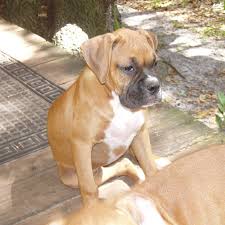 This Boxer breeder in Mims, Florida sells top quality Boxer puppies that are registered with the AKC. Their Boxer puppies have all received deworming and administered their first shots. The puppies are raised in a birthing room in controlled temperatures. They are playful and healthy and the breeders have been inspected and approved by AKC. They can be reached at the below address.
Boxer Breeder Details
Caring for Your Boxer Puppy in Florida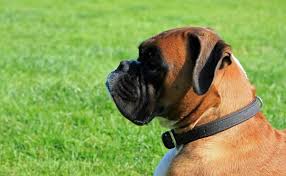 Boxers can take as long as three years to mature. The puppies are house trained between four and seven months. In general, Boxers lack aggressive tendencies. Once they are trained and socialized, they make good companions for children. With short fur, Boxers are sensitive to cold weather. They also have short noses, so it's difficult for them to cool off easily. Training plays an essential role in taking care of Boxers. Without proper training, these dogs could become hyperactive. Socializing, too, plays a vital role.
The Boxers have high energy levels and an athletic physique. They need the right amount of physical activity daily. Walking them two times a day or playing fetch are good exercises. Boxers have simple grooming needs because of their short hair coats. They need occasional bathing and brushing. It is also important to trim their nails regularly. This keeps their feet comfortable and healthy. Most of them only bark when not needed.        
Common Health Problems of Boxers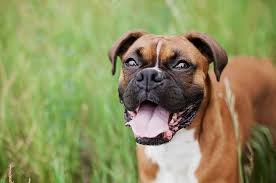 Responsible breeders maintain high breed standards, such as the one established by AKC. Regular veterinary checkups are important as your veterinarian can read early signs shown by your pet Boxer.
Some of the health risks for Boxer puppies include:
A Brief History: Boxers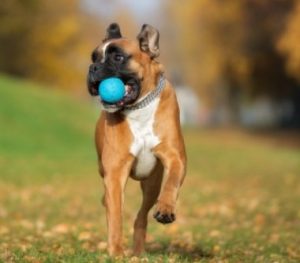 The Boxer was bred from the Bulldog and Bullenbeisser, an extinct breed that was a part of the Molosser group. The Boxer is a working group breed, which means that it was bred to perform tasks such as guarding people, property, and livestock. These dogs are strong, fearless, and can be fun-loving.
The breed, developed in Germany, was initially employed as police dogs. The American Kennel Club (AKC) recognized the breed in 1904. However, the breed gained popularity in the 1930s. The American Boxer Club (ABC) was formed in 1935. The American Boxer Club would help you to get started in your search for a Boxer puppy. The club's breeder referral chairperson can connect you with breeders in your area.
More Information About Boxer Puppies in Florida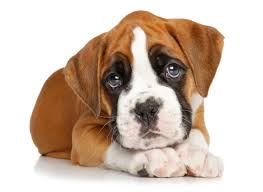 Boxer puppies are a loyal, intelligent, and energetic dog breed. These dogs are upbeat and have a playful temperament. When properly socialized, they get along with children well and are protective over their families. Overall, they make an ideal companion. Square jawed and muscular, the fully grown Boxer is around 2 feet in height and weighs over 50 pounds. The standard colors of Boxers' coats are fawn and brindle. In addition, the Boxer's life expectancy is 10 to 12 years.
Conclusion For The Best Boxer Breeders in Florida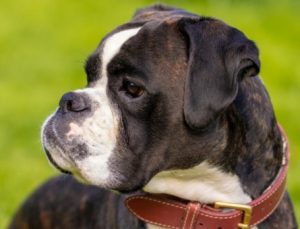 Boxer puppies in Florida have been trending. If you're looking for a larger dog breed that is extremely loyal and cute, you should consider the boxer. One of the most important steps in the process is to find a reputable breeder that you can trust. It's important that the breeder properly socializes their puppies, cares for them, and temperament tests them.
If you're still debating between which dog breed to bring home, there are other dog breeders in Florida for you to check out:
Sometimes, Florida could be out of the way for many people. If you're in search of a companion similar to the Boxer breeders in Florida, check out:
For more information on the Boxer breed, you should watch this informative video:
Garrett loves animals and is a huge advocate for all Doodle dog breeds. He owns his own Goldendoodle named Kona. In addition, he volunteers at the Humane Society of Silicon Valley, where he fosters dogs and helps animals. Garrett enjoys writing about Doodles and believes that dogs can teach humans more about how to live than humans can teach a dog.
Why Trust We Love Doodles?
At We Love Doodles, we're a team of writers, veterinarians, and puppy trainers that love dogs. Our team of qualified experts researches and provides reliable information on a wide range of dog topics. Our reviews are based on customer feedback, hands-on testing, and in-depth analysis. We are fully transparent and honest to our community of dog owners and future owners.