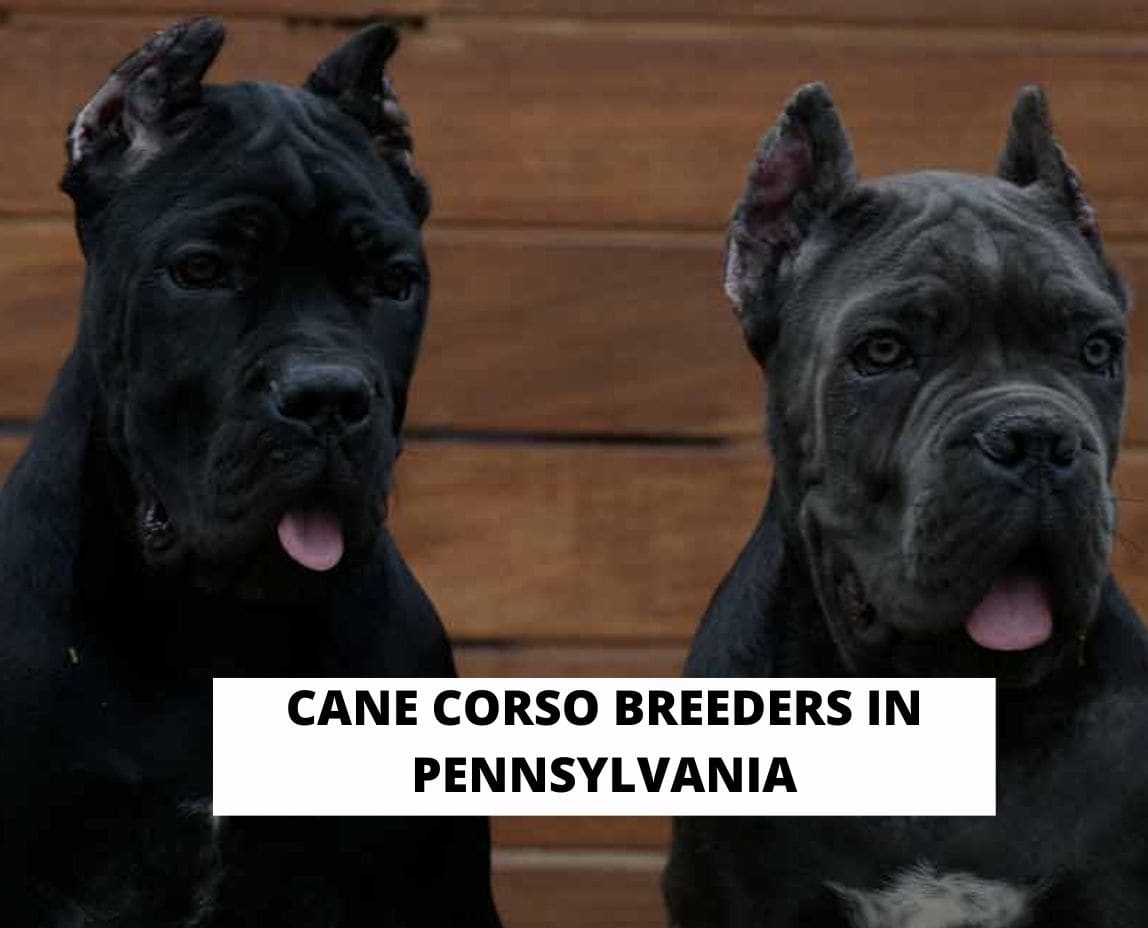 If you're searching for the best Cane Corso breeders in Pennsylvania, then you've come to the right place. The Cane Corso is known for being a protective and highly loyal companion to its owners.
Not only is this breed beautiful, but they have an excellent temperament that their owners can easily fall in love with. For those thinking of adding this breed to their family, you need to know where the top Cane Corso breeders in Pennsylvania are located.
Before scrolling down this list of Cane Corso breeders in Pennsylvania, check out these recommendations: Best Australian Shepherd Breeders in Pennsylvania and Best Boxer Breeders in Pennsylvania.
Cane Corso Puppies For Sale in Pennsylvania
If you have been thinking about getting a Cane Corso, here are four breeders close to your area who can help.
Cane Corso Product Recommendations: Best Luxury Dog Bowls and Best Plaque Removers For Dogs.
1. PuppySpot's Cane Corsos For Pennsylvania
Since you're searching for Cane Corso breeders in Pennsylvania, PuppySpot is the perfect solution. You can find many available Cane Corso puppies listed on the platform and other similar breeds.
All Cane Corso breeders on the platform are strictly screened, so you won't have to worry about safety issues when your puppy is shipped to Pennsylvania. Before continuing on your search for a Cane Corso puppy for sale in Pennsylvania, check out the link below.
PuppySpot Details
2. Blu Cane Corso
Many people are searching for the original Italian Cane Corso puppies to add to their families. Lorah Cantrell specializes in the breed and has many bloodlines that go back to the original Cane Corsos. Not only are the bloodlines of her dogs quite impressive, but so is her facility.
These massive dogs are entirely raised in the home instead of being kenneled for large portions of the day. Her passion for the breed came after she saw a Cane Corso in the pet store one day.
She asked the owner what breed of dog he had before becoming determined to find one of her own. The closest puppy was more than seven hours away, but she added one to her family. Blu, the namesake of her business, lived for more than twelve long and beautiful years.
The new female lines she has are from Argentina, and she has a grandfather that earned over 29 titles. So, if you are interested in showing your own Cane Corso, you will find an excellent breeding stock that will give you the best chances of success in the show ring.
Despite the name of her business, Cantrell does breed more than just blue Cane Corsos. She has been known to produce blue, blue brindle, black, and formentino colors.
Blu Cane Corso Details
3. Knights Watch Cane Corso
Knights Watch Cane Corso may be just a hobby breeder, but they produce quality dogs that will make excellent companions for your family. All of their dogs reside in the home with them, and your new puppy will as well.
They consider each dog part of the family until they head on to their new forever homes. This breeder has been working with Cane Corsos since 2012, giving them plenty of experience with creating excellent litters.
Their history of working with dogs extends back even further, though. They have been working with other large breed dogs such as the Rottweiler and the Doberman for more than thirty years before discovering their passion for the Cane Corso.
They have decided to be highly selective with the dogs they breed. Their breeding stock comes from some of the top lines in the country and dogs that were imported directly from Europe.
They do extensive research on these dogs to ensure that you get a healthy puppy with a top-notch temperament. One of the things that set their breeding program apart is the diet they feed their dogs.
All dogs are fed a raw food diet with 80 percent meat protein, 10 percent bone, and 10 percent organ or offal. Each week, they add in plain yogurt, eggs, sardines, apple cider vinegar, and select fresh fruits as a treat.
Knights Watch Cane Corso Details
4. PrideNJoyz Cane Corso
For those who want a breeder with lots of experience with the Cane Corso breed, PrideNJoyz has worked with them for more than ten years. They believe in breeding for type, health, and temperament above all else.
This ensures that your dog will be a faithful life companion. They also have the distinction of being an AKC Breeder of Merit. In addition, they raise their puppies following the Puppy Culture protocol.
This ensures that your new puppy will be exposed to all sorts of novel stimuli that they would be exposed to in a regular home. It also helps to promote the puppy's health and makes them easier to train once they become a part of your household.
This program focuses on early neurological stimulation and some basic training techniques if you are unfamiliar with this program. PrideNJoyz Cane Corso prides itself on its extensive knowledge of the breed.
They have attended various events and visited other kennels throughout the world to grow their network and experience. They have also served on the board of various dog clubs and volunteered with rescue organizations.
If you choose to adopt a puppy from them, they want to hear from you in the future. In addition, they like to keep in touch with the families who purchase their puppies so that they can continue to offer assistance, support, and education throughout the dog's lifetime.
PrideNJoyz Cane Corso Details
5. Apex Cane Corso
Last on the list of Cane Corso breeders in Pennsylvania is "Apex Cane Corso." While these dogs certainly look impressive, finding a quality Cane Corso is about more than just appearances.
Apex Cane Corso understands just what new owners are looking for in a puppy. This is why they breed for health, temperament, and type above all other criteria.
If one of their adult dogs does not display all three qualities, they are not included in the breeding program. All dogs are bred to the Italian standard or the FCI Standard. This is the standard set by Italy, the birthplace of this illustrious breed.
You don't have to look any further than Apex for those who want an authentic Italian Cane Corso. One of the most critical aspects of their breeding program is the way puppies are handled. Each dog is an actual member of their family.
They are not kenneled or put away during the day. Instead, they are permitted to sleep inside with the cats at night, play outside during the day, and run errands with this breeder. They even get to go on vacation from time to time.
Their dogs are working breeds. All of them are trained in obedience and agility, but they show them in confirmation. All puppies come with their tail docks and rear dewclaws removed.
They can be registered with the AKC and the FCPR, but you must first prove that you have completed a puppy kindergarten class. Upon receipt of this proof, they will mail their papers to you.
Health is an integral part of their breeding program. As a result, they are willing to offer a 26-month guarantee on each of their puppies. In addition, they ensure that your new puppy will be free of crippling hip dysplasia and congenital health defects.
Apex Cane Corso Details
Conclusion For The "Best Cane Corso Breeders in Pennsylvania"
Adding one of these friendly dogs to your family is an important decision. It would be best if you did plenty of research to ensure that this breed is right for your lifestyle and family.
If you do decide to choose a Cane Corso, you will have a faithful life companion. Make sure that you contact one of the top breeders in your area to help you make this significant life change.
For more content with mentions of the Cane Corso, you can check out:
Learn more about the Cane Corso by watching "Cane Corso 101! Everything You Must Know About Owning a Cane Corso Puppy" down below: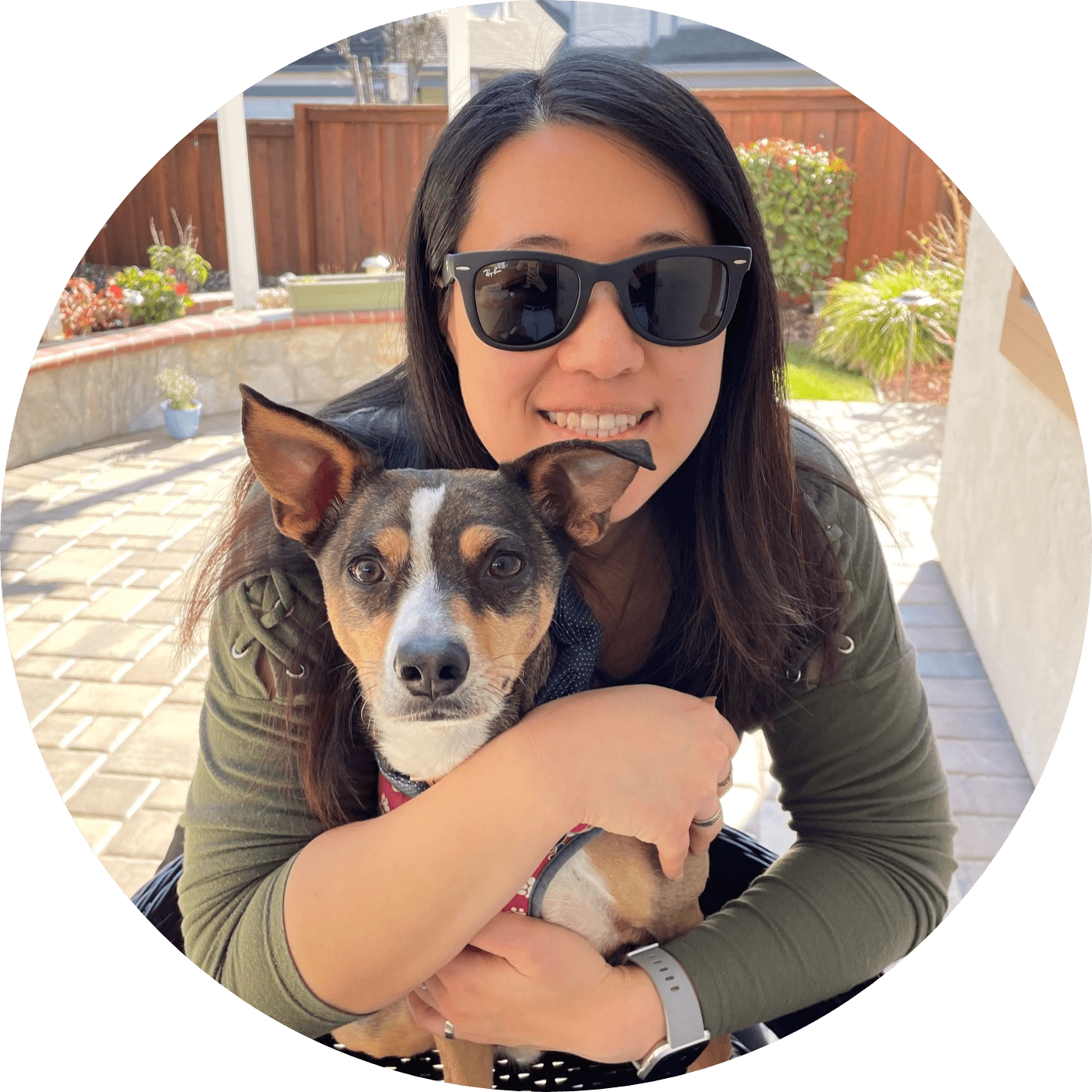 Dr. Sabrina Kong graduated from the Royal Veterinary College in England in 2016 and has been working at a small animal clinic in Northern California since then. She grew up in the Bay Area and got her bachelor's degree from Cal Poly San Luis Obispo. She also became a Certified Canine Rehabilitation Practitioner through a program at the University of Tennessee.
When she isn't in the clinic taking care of her four-legged patients, she enjoys traveling and trying new foods with her friends and her three-legged dog, Apollo. She adopted Apollo from her clinic when he was a puppy with numerous health issues. Dr. Kong truly cares about taking care of animals.