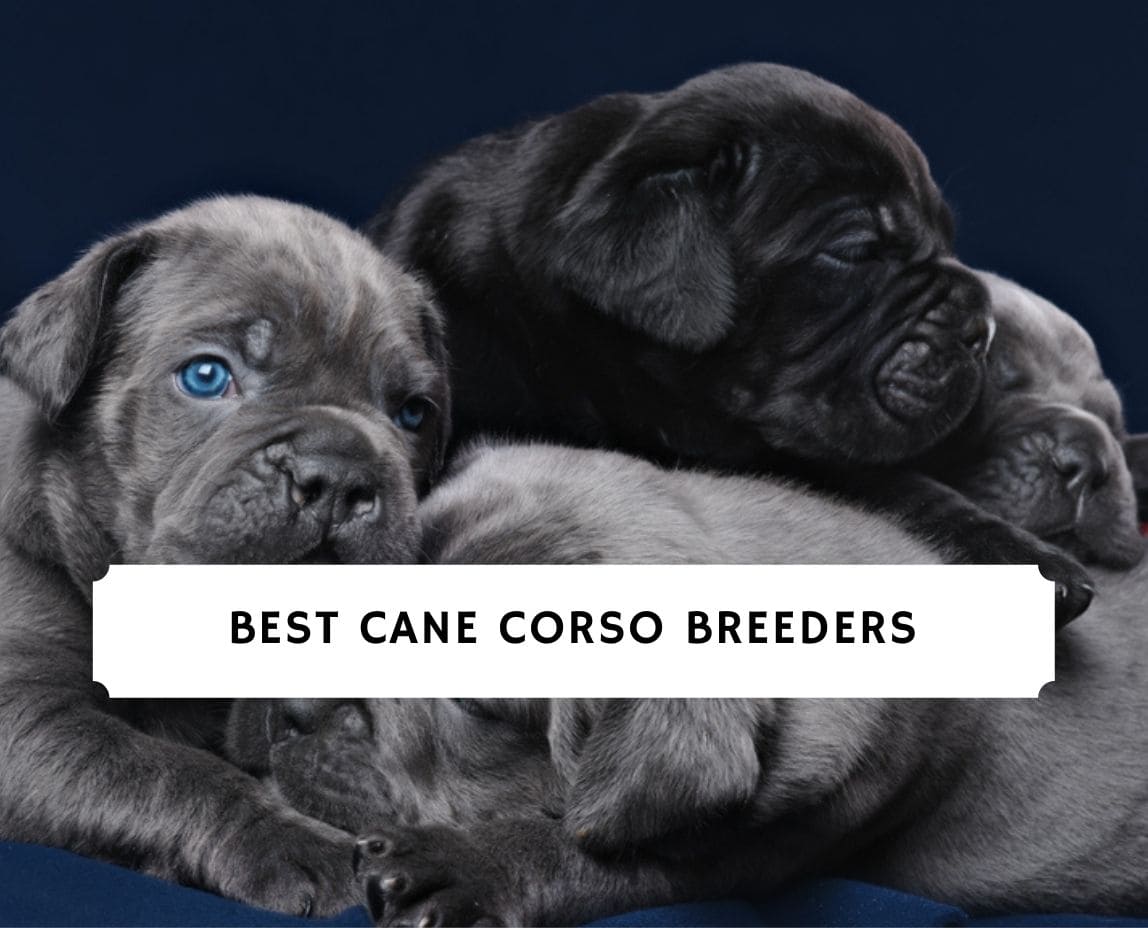 Since you're looking for Cane Corso breeders, here's what you need to know about this masculine dog. Known for its intimidating looks, the Cane Corso or Corso is a serious and family-only canine. They are classified under the working class because Cane Corsos love having responsibilities. This breed longs and craves a job to do. These muscular dogs were assigned to guard properties and hunt for big games like moose and wild boars. Cane Corsos are athletic, strong, and powerful dogs. They are best for parents who have experience in handling big dogs.
It's also recommended for these dogs to stay in family homes secured and have spacious yards. This breed is not convenient for apartment living families. A little snob, this dog cares solely cares for its human pack – other outsiders do not interest them. You can't expect this stern canine to buddy up and be friendly to your friends or random people passing by because its only concern and interest are its family. On the other hand, this dog is loyal and is known to protect everyone in its human pack at all costs. Parents would need to give this breed an assignment. 
Cane Corsos need plenty of activities and exercise, and if you have the time and energy to give this dog these physical needs, you can be an ideal parent. If you don't provide this breed something to do, then it will be a significant risk on your part because they are not the kind to nap the afternoon away or to sit idly and enjoy a show with you on the couch. You can also spot it digging holes to the nearest state or chewing your furniture just so that they can be engaged. The ideal environment for Corsos is on a farm or even a ranch where they can be kept busy all day long with the livestock.
Before scrolling down this list of Cane Corso breeders in the United States, check out these similar breeds: Best Vizsla Breeders in the United States and Best Rottweiler Breeders in the United States.
Cane Corso Dog Breed Information
Related Cane Corso Guides: Best Cane Corso Breeders in California and Best Cane Corso Breeders in Illinois.
Cane Corso Puppies For Sale in the United States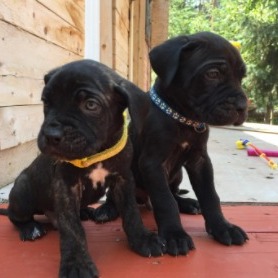 This is one dog that loves being busy and active. Cane Corsos are intelligent, eager to please, and a professional and loyal bodyguard. If your breed of choice is settled on having a Cane Corso, make sure that you get in touch with a reputable breeder. Although these are purebreds, you might want to peep into your local and rescue shelter as you might be surprised that a Corso is waiting for you so it can be adopted. With this in mind, here's your list of the best Cane Corso breeders.
Cane Corso Produce Recommendations: Best Dog Vibration Collar and Best Device to Stop Dog Barking.
1. Diamondcrest Kennel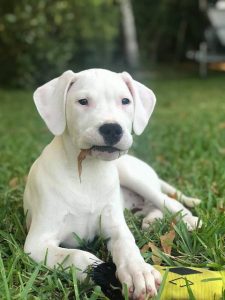 The first on the list of the best Cane Corso breeders in the United States is "Diamondcrest Kennel." The Diamondcrest Kennel is out in the country where the Corsos have more than enough room to run about and play. It even has an in-ground pool that they can swim in and cool off during hot summer days. The owners have been breeding for the last 15 years and are proud of their dogs' health quality, which they treat like family. The Muzzeys find satisfaction knowing that they can share the joys of having a Corso as their dogs go home to their forever homes.
When the puppy is ready to go home, it comes with your AKC application form, 30-day free pet insurance through Trupanion, microchip, Florida health certificate, puppy collar, toy, and leash. Rest assured that all dogs have updated age-appropriate vaccines with their deworming also updated. You can be sure that they have gone through the BAER hearing tests too.
Diamondcrest Kennel understands that bringing home a Corso would require huge adjustments, and sometimes, you need some support and guidance, so you also get lifetime breeder support. Anytime you need a helping hand, don't hesitate to reach out to the kennel's breeders. A holding fee of $500 is required, and you should be able to fully complete the payment by the puppy's 6-weeks of age. Check the kennel's available puppies today to know more, and bring home your Corso soon.
Diamondcrest Kennel Details
2. Gold Star
Located in the Houston area, Gold Star breeds the best bloodlines in the world. They have the best Cane Corso and other Mastiff breeds like the English Mastiff and Brazilian Mastiff. The breeders of this kennel have committed to providing high-quality dogs with excellent temperaments and personalities that will fit your family dynamics. You can also have peace of mind knowing that the puppy joining your home is in its best health.
Gold Star welcomes you to their home to witness how they treat their dogs like family and are not always kenneled 24/7. The dogs are free to roam the 12-acre property and swim in the pond. You can see how much personal time and effort the owners invest in their dogs. If you are interested, Gold Star needs a $400 non-refundable deposit to kick start your application. Rest assured that all required vaccinations are given on time, and you'll be provided with updates once you have chosen your puppy until it is ready for release.
Gold Star Details
3. Norcal Cane Corso
Last on the list of the best Cane Corso breeders in the United States is "Norcal Cane Corso." Driven by the motivation "a true friend leaves paw prints on your heart," every dog and puppy that goes home will always be cherished by this breeder. Located in Northern California, this small kennel's main objective is to produce excellent Corsos with a good temperament that can be part of your family and be your new loyal guardian.
They take pride in the temperament of their dogs and accept full accountability for their puppies. All puppies are started early with socialization training as they grow up with kids and other animals. The breeder is not entirely into making a living out of breeding but gets more personal satisfaction knowing that he can share the joys and learnings of living with this kind of breed with other families. So get with this North California kennel and learn about their available puppies and dogs.
Norcal Cane Corso Details
Conclusion For The "Best Cane Corso Breeders in the United States"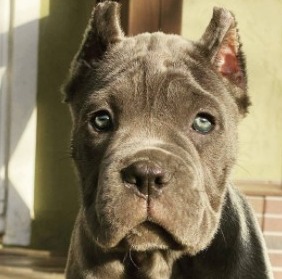 With a stern look that serves as its first level of defense against intruders, the Cane Corso is a loyal and protective furbaby at heart who wants to secure its family. This breed might be a tremendous challenge, but the feeling of having someone ready to protect you and your family is gratifying.
For more articles with mentions of the Cane Corso dog breed, you can check out:
Before owning a Cane Corso companion, you should watch "10 Questions for a Cane Corso Owner" from ViralBe down below: