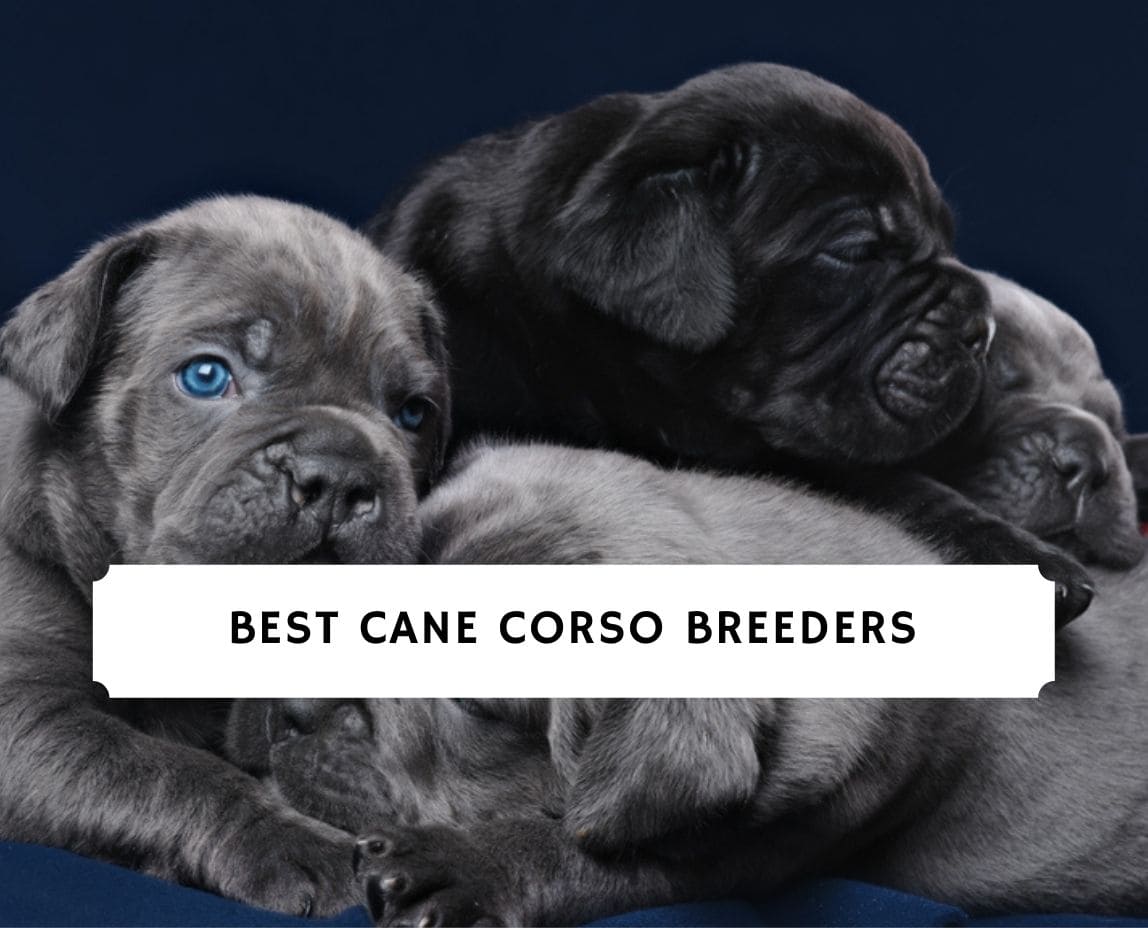 Since you're looking for Cane Corso breeders, here's what you need to know about this masculine dog. Known for its intimidating looks, the Cane Corso or Corso is a serious and family-only canine. They are classified under the working class because Cane Corsos love having responsibilities. This breed longs and craves a job to do. These muscular dogs were assigned to guard properties and hunt for big games like moose and wild boars. Cane Corsos are athletic, strong, and powerful dogs. They are best for parents who have experience in handling big dogs.
It's also recommended for these dogs to stay in family homes secured and have spacious yards. This breed is not convenient for apartment living families. A little snob, this dog cares solely cares for its human pack – other outsiders do not interest them. You can't expect this stern canine to buddy up and be friendly to your friends or random people passing by because its only concern and interest are its family. On the other hand, this dog is loyal and is known to protect everyone in its human pack at all costs. Parents would need to give this breed an assignment.
Cane Corsos need plenty of activities and exercise, and if you have the time and energy to give this dog these physical needs, you can be an ideal parent. If you don't provide this breed something to do, then it will be a significant risk on your part because they are not the kind to nap the afternoon away or to sit idly and enjoy a show with you on the couch. You can also spot it digging holes to the nearest state or chewing your furniture just so that they can be engaged. The ideal environment for Corsos is on a farm or even a ranch where they can be kept busy all day long with the livestock.
Before scrolling down this list of Cane Corso breeders in the United States, check out these similar breeds: Best Vizsla Breeders in the United States and Best Rottweiler Breeders in the United States.
Cane Corso Dog Breed Information
Nutrition: A Cane Corso should do well with home-prepared meals or commercially manufactured dog food so long as it is high quality and appropriate for their age. Treats are alright as long as they are given in moderation. Avoid giving your Corso human food as much as possible because although this breed is physically active and always on its own, they still face the same risk of being overweight as other dog breeds. Always be conscious of your dog's calorie consumption and make sure that freshwater is always available.
Grooming: Although the Cane Corso's coat is short, it is double-layered. The undercoat has varying lengths, usually depending on the climate where your dog is. It sheds all year but more so during the spring season. Due to this, weekly brushing is highly recommended using a medium-bristle brush so you can mitigate it before it falls all over your place and starts sticking to your carpet and couches. Trim your Corso's nails regularly because long nails can be painful for this active dog. It can cause both running and walking issues.
Exercise: The Cane Corso needs serious physical activities daily. You might wonder why this is significant, but as a future Corso parent, you need to determine if you can accept and keep up with being a fur parent. Running or brisk walking for at least a mile once in the morning and again in the evening is best to maintain your dog's muscle tone and overall health. If you are fond of getting some calories burned during this time, you'll have yourself the perfect jogging and walking buddy.
Training: These intelligent dogs are protective and can be dominant, so early socialization is essential to curb aggressive and bossy behavior. Exposing them to obedience training can keep them from taking your place as your pack's Alpha. Despite their intimidating and scary looks, these dogs are eager to please and are fast learners. They respond very well to rewards and affection than to harsh disciplining.
Health: The life span of the Corso is a good 10 to 12 years. This breed is healthy but susceptible to Demodex mange, idiopathic epilepsy, hip dysplasia, and eyelid abnormalities. Since they are usually big-boned dogs, they are also prone to bloating, which is life-threatening. As a Corso fur parent, you must be keen on what signs to look out for and have a veterinarian check and confirm your dog's current health status. The National Breed Club is keen on getting your Corso the following health tests: elbow and hip evaluation and a cardiac exam.
Related Cane Corso Guides: Best Cane Corso Breeders in California and Best Cane Corso Breeders in Illinois.
Cane Corso Puppies For Sale in the United States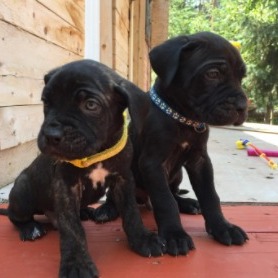 This is one dog that loves being busy and active. Cane Corsos are intelligent, eager to please, and a professional and loyal bodyguard. If your breed of choice is settled on having a Cane Corso, make sure that you get in touch with a reputable breeder. Although these are purebreds, you might want to peep into your local and rescue shelter as you might be surprised that a Corso is waiting for you so it can be adopted. With this in mind, here's your list of the best Cane Corso breeders.
Cane Corso Produce Recommendations: Best Dog Vibration Collar and Best Device to Stop Dog Barking.
1. Diamondcrest Kennel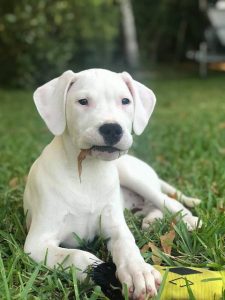 The first on the list of the best Cane Corso breeders in the United States is "Diamondcrest Kennel." The Diamondcrest Kennel is out in the country where the Corsos have more than enough room to run about and play. It even has an in-ground pool that they can swim in and cool off during hot summer days. The owners have been breeding for the last 15 years and are proud of their dogs' health quality, which they treat like family. The Muzzeys find satisfaction knowing that they can share the joys of having a Corso as their dogs go home to their forever homes.
When the puppy is ready to go home, it comes with your AKC application form, 30-day free pet insurance through Trupanion, microchip, Florida health certificate, puppy collar, toy, and leash. Rest assured that all dogs have updated age-appropriate vaccines with their deworming also updated. You can be sure that they have gone through the BAER hearing tests too.
Diamondcrest Kennel understands that bringing home a Corso would require huge adjustments, and sometimes, you need some support and guidance, so you also get lifetime breeder support. Anytime you need a helping hand, don't hesitate to reach out to the kennel's breeders. A holding fee of $500 is required, and you should be able to fully complete the payment by the puppy's 6-weeks of age. Check the kennel's available puppies today to know more, and bring home your Corso soon.
Diamondcrest Kennel Details
2. Gold Star
Located in the Houston area, Gold Star breeds the best bloodlines in the world. They have the best Cane Corso and other Mastiff breeds like the English Mastiff and Brazilian Mastiff. The breeders of this kennel have committed to providing high-quality dogs with excellent temperaments and personalities that will fit your family dynamics. You can also have peace of mind knowing that the puppy joining your home is in its best health.
Gold Star welcomes you to their home to witness how they treat their dogs like family and are not always kenneled 24/7. The dogs are free to roam the 12-acre property and swim in the pond. You can see how much personal time and effort the owners invest in their dogs. If you are interested, Gold Star needs a $400 non-refundable deposit to kick start your application. Rest assured that all required vaccinations are given on time, and you'll be provided with updates once you have chosen your puppy until it is ready for release.
Gold Star Details
3. Norcal Cane Corso
Last on the list of the best Cane Corso breeders in the United States is "Norcal Cane Corso." Driven by the motivation "a true friend leaves paw prints on your heart," every dog and puppy that goes home will always be cherished by this breeder. Located in Northern California, this small kennel's main objective is to produce excellent Corsos with a good temperament that can be part of your family and be your new loyal guardian.
They take pride in the temperament of their dogs and accept full accountability for their puppies. All puppies are started early with socialization training as they grow up with kids and other animals. The breeder is not entirely into making a living out of breeding but gets more personal satisfaction knowing that he can share the joys and learnings of living with this kind of breed with other families. So get with this North California kennel and learn about their available puppies and dogs.
Norcal Cane Corso Details
Frequently Asked Questions
Who are the top Cano Corso Breeders?
Top Ten Cane Corso Breeders in the US
PuppySpot
Diamond Crest Kennels
Gold Star
Norcal Cane Corso
Royal Guardian Cane Corso, Texas
Cane Corso de Italica Terrae, New York
Fidecore Cane Corsos, Illinois
Odisseia Cane Corso, California
LaFaccia Cane Corso, New York
Corinthian Cane Corsos, Oklahoma
Can you buy a Cane Corso in the U.S.?
Yes, you can purchase a Cane Corso in the United States. You will find many reputable breeders of this type of dog across the country. However, it is essential to do your research to ensure that you are getting a healthy and well-bred animal.
There are also several shelters and rescue organizations that have Cane Corsos available for adoption. So, if you are interested in this breed of dog, several options are available. Most importantly, though, stay away from puppy mills.
What color Cane Corso is the rarest?
The Cane Corso originated from Italy and is part of the UKC, Guardian Group. The Cane Corso is a sizeable Molosser-type breed that is black, brindle, or fawn. In the Cane Corso Italiano breed, the FCI standard allowed the following colors: black, black brindle, brindle, fawn, grey, and grey brindle. The rarest color includes chocolate, liver, Isabella, or straw, which rely on regressive genes.
What two breeds make a Cane Corso?
The AKC describes the Cane Corso as an ancient Italian breed of medium-large size Molossus Dog, sturdy, with a strong skeleton. Muscular and athletic, it moves with considerable ease and elegance. It has always been a property watchdog and hunter of the challenging game like the wild boar.
The AKC says, "The offspring produced by these crosses were ancestors of the modern Corso and its larger relative, the Neapolitan Mastiff. The original Corsi were used as dogs of conquest who earned their stripes as "pireferi," fearless dogs who charged enemy lines with buckets of flaming oil strapped to their backs. "
The Corsi stands at nearly 28 inches at the shoulder and often weighs more than 100 pounds; with a large head, alert expression, and muscles rippling beneath their short, stiff coat, Corsi are, at a glance intimidating creatures.
Their imposing appearance is their first line of defense against intruders. The Society Amorati Cane Corso (Society of Cane Corso Lovers) was formed in 1983, and by the following decade, Corsi were being exhibited in European dog shows.
Conclusion For The "Best Cane Corso Breeders in the United States"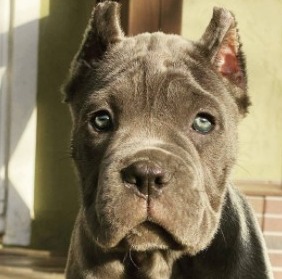 With a stern look that serves as its first level of defense against intruders, the Cane Corso is a loyal and protective furbaby at heart who wants to secure its family. This breed might be a tremendous challenge, but the feeling of having someone ready to protect you and your family is gratifying.
For more articles with mentions of the Cane Corso dog breed, you can check out:
Before owning a Cane Corso companion, you should watch "10 Questions for a Cane Corso Owner" from ViralBe down below: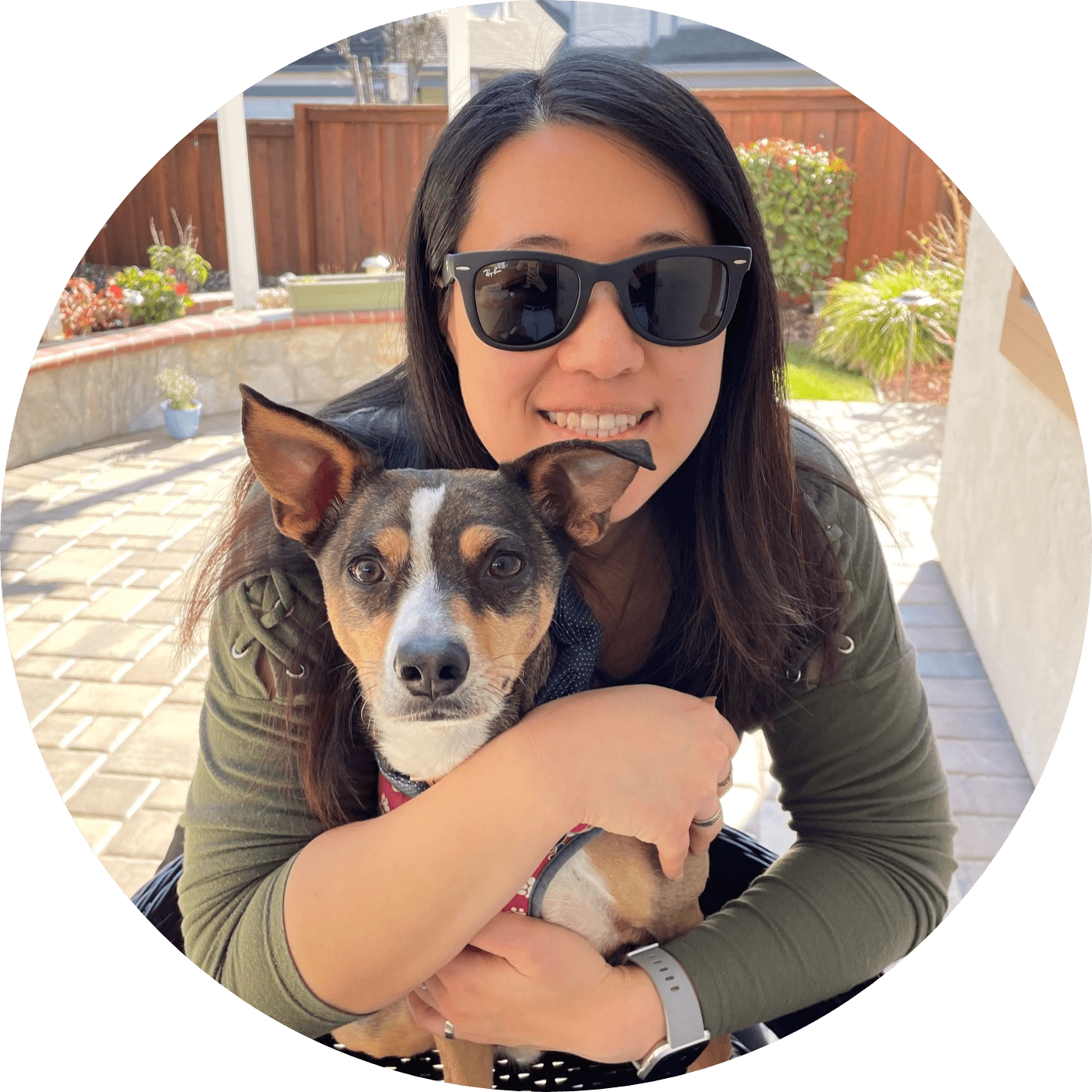 Dr. Sabrina Kong graduated from the Royal Veterinary College in England in 2016 and has been working at a small animal clinic in Northern California since then. She grew up in the Bay Area and got her bachelor's degree from Cal Poly San Luis Obispo. She also became a Certified Canine Rehabilitation Practitioner through a program at the University of Tennessee.
When she isn't in the clinic taking care of her four-legged patients, she enjoys traveling and trying new foods with her friends and her three-legged dog, Apollo. She adopted Apollo from her clinic when he was a puppy with numerous health issues. Dr. Kong truly cares about taking care of animals.