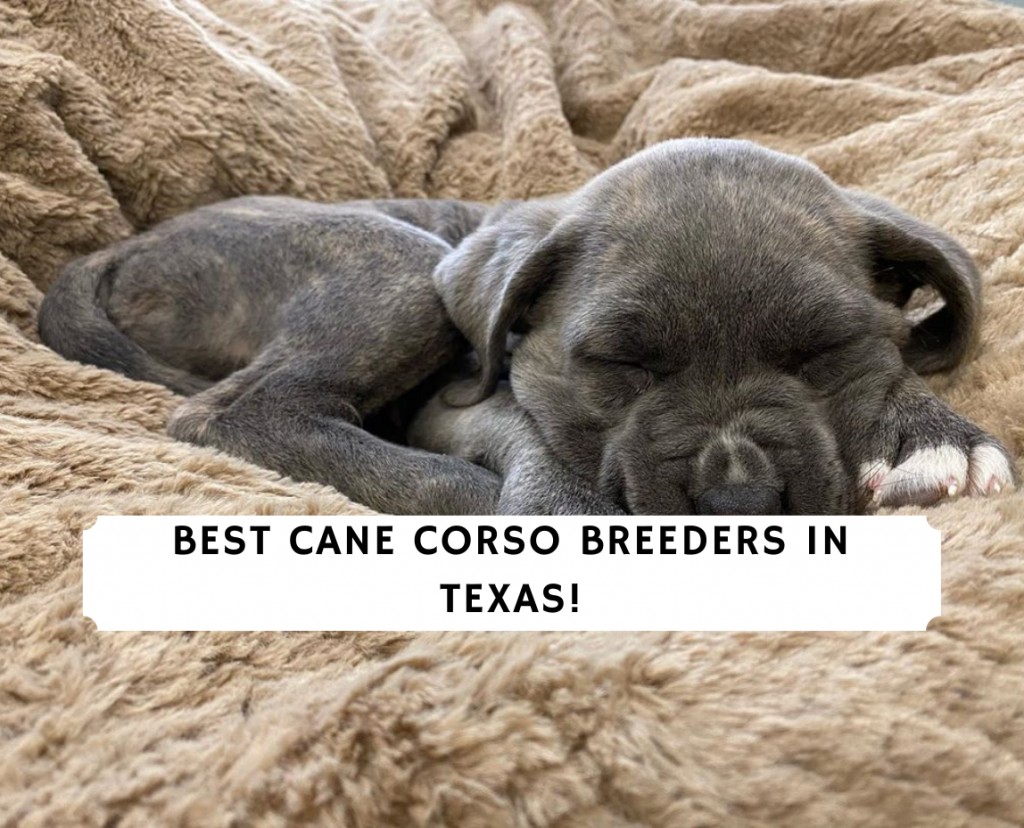 Choosing to add a Cane Corso to your family is a big decision. This dog breed is strong and intimidating, but if they are well-trained and socialized, they can be a wonderful addition to any home. Cane Corso breeders in Texas know this, and will raise puppies with a high likelihood of integrating into your family beautifully.
Canes are protective and loyal dogs that will not hesitate to do what is necessary to ensure the safety of their owners. Therefore, one of the keys to having a well-adjusted, mild tempered, and healthy Cane Corso is to find a reputable breeder.
This can be difficult depending on your state or region. There are many Cane Corso breeders in the Lone Star State, and some of them are better than others. We have done the research and put together a list of places where you can find the best Cane Corso puppies in Texas. We believe these are reputable breeders that care about the health of their dogs. However, it is imperative to research the breeder you choose for yourself as well. 
Other articles you might like: Dachshund Breeders in Texas and German Shepherd Breeders in Texas.
Finding the best Cane Corso breeders in Texas can be a pretty difficult task because you may not know who to trust. Oftentimes you're overwhelmed, stuck, and uncertain on which breeder to choose. However, PuppySpot makes everything simple and easy. It's a beginner-friendly platform for future dog owners filled with reputable and ethical Cane Corso breeders.
If you're searching for a Cane Corso companion, check out this website… you're in for a treat! Use PuppySpot's filter feature to narrow down your search to the perfect dog.  Search by the age of your dog, the color, and much more. Whether you want a purebred dog, mixed dog breed, or hypoallergenic dog, you can sort the listings on PuppySpot's marketplace to find exactly what you want. If the Cane Corso puppy that you want isn't located in Texas, then PuppySpot will fly them out to you for a fee.
Dog breeders on PuppySpot are reputable breeders, not puppy mills. PuppySpot requires all their breeders to go through a screening process before being approved for a listing that is USDA and AKC approved. We got one of our puppies from PuppySpot and had nothing but a great experience. Each Cane Corso puppy for sale comse with a health check, health guarantee, and AKC paperwork. We highly suggest that you check them out.
PuppySpot is giving our blog readers an exclusive promotion code. Save $100 on a Cane Corso puppy with the promotion code "WLD100".
Cane Corso Breeder Information
2. Senza Tempo Cane Corso Texas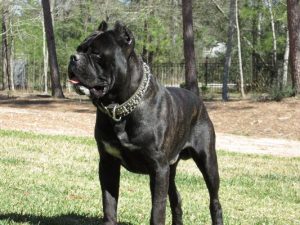 Senza Tempo Cane Corso is a self-proclaimed hobby breeder that is located just outside of Austin, TX. Even though they have labeled themselves as hobby breeders, this organization has poured their heart and soul into their breeding program and their dogs. 
The Cane Corso dams and sires have been sourced from other reputable breeders from around the country. Senza's goal is to build a line of Cane Corsos that are not only true to the original Cane Corso bloodline but also carry optimal, healthy genetics.
Senza Tempo Cane Corso produces puppies that are stable in temperament enough to be family dogs but also maintain breed conformation and muscle type. They strive to maintain the protective instinct in the dog while keeping the pups trainable. Senza Tempo Cane Corso puppies are trainable, loyal, and suitable for show if you choose to pursue a "career" for your dog. 
To purchase a Cane from this breeder, fill out an application. The application is thorough, and you can be denied if the kennel team doesn't think you can care for a dog. In other words, the kennel is looking at your experience, history, and lifestyle more than they're looking at your ability to pay for a pup!
None of these Cane Corso puppies come with breeding rights. Pick order is determined by the order in which deposits are received. Once your application is approved, you may contact the breeder about pricing for dogs, as this is set according to the dog's characteristics and other factors. 
Cane Corso Breeder Information
3. Royal Guardian Cane Corso Texas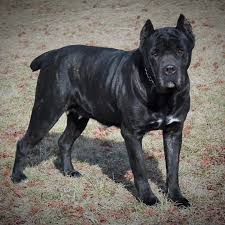 A true family endeavor, Royal Guardian Cane Corso Texas is in the business for the love of the dog breed. They consider all of their dogs to be members of the family, and even involve their young son in the family business.
Royal Guardian has a very select breeding stock – the goal of breeding is to stay true to the original Italian Cane Corso breed. Royal Guardian began with just a few females, but their operation has grown to include several more. As the kennel grows, you'll find that litters are available more and more frequently. Check with the website to learn about upcoming and available litters. 
Ready to purchase a dog? First, you'll complete a consultation. This is done over the phone, and you'll be asked basic questions to see if you're prepared for a puppy. Use this time to start building a relationship, and to let the breeder get a feel for what you are looking for in a Cane Corso. This will help the kennel determine if your family could be a good fit.
If the consultation goes well, you can then proceed to the Cane Corso puppy application. If your application is approved and you decide you still want to move forward with purchasing a puppy, you will be asked to place a deposit to be put on the wait list. Once the Cane Corso puppies in Texas are born, you'll make your selection.
Royal Guardian will deliver to your home if you are in Texas or the surrounding states for an additional fee. Contact the breeder directly for more information. 
Cane Corso Breeder Information
4. Corinthian Cane Corsos
The very opposite of a hobby breeder, Corinthian Corsos is a serious dog breeder that is active on the show circuit. They are dedicated to the advancement of the dog breed and are very selective when it comes to the sires and dams allowed in their breeding program. Corinthian Corsos aims to continue on with the breed standards of the original Italian Cane Corso.
While this breeder is not located in Texas, they are in Oklahoma and they do sell to Texas residents. Corinthian is within driving distance to many parts of northern and central Texas. They don't limit Cane Corso puppy purchases to those in the immediate vicinity and will allow anyone in the continental United States to buy a puppy from them. We included them since they are one of the best Cane Corso breeders that are actively showing their dogs.
There is a puppy application that is required before you're placed the reservation list. Filling out an application is not a guarantee that you will be able to buy one of these puppies. If the kennel determines that you are not a good fit based on the information you provided, your application will be rejected.
Cane Corsos are not for every family so Corinthian Corsos takes placement very seriously. Because these are powerful dogs, they're often be relinquished and misunderstood because they are intimidating. Every family has to be the right fit and prepared to care for a puppy or they will end up in a shelter or rescue. Texas has one of the highest euthanasia rates because people can't care for their dogs, and the Corinthian Corsos team aims to help prevent their puppies from entering into shelters. 
If you are serious about buying a puppy from them, contact the kennel or fill out the application to get pricing, health guarantee, and other details. They will be happy to give you this information and answer any other questions you may have about their program.
Cane Corso Breeder Information
5. Phantom Cane Corsos Texas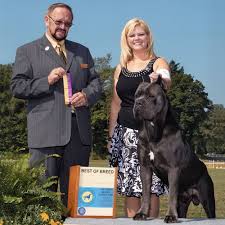 Phantom Corsos is one of the top breeders in Texas, and their dogs have won championships including the prestigious Westminster Best of Breed. This breeding operation is serious about producing top-quality Cane Corsos in Texas that are true to the Italian standards of the breed.
Phantom Corsos is a rather large operation with multiple males and females. This means that they typically have a litter available. However, there is a waiting list and you'll usually have to wait a few months.
If you are interested in being placed on the waiting list then you'll first need to fill out their puppy application. This is a very thorough application that asks you questions about your lifestyle and what you are looking for in a Cane Corso puppy. The application will be used by the breeder to determine whether or not this breed is a good fit for you.
Phantom Corsos breeds for body conformation but also for temperament. This is important in such a powerful dog. Making sure pups are well-rounded and stable will ensure that they live long healthy lives in loving relationships with their human companions. 
Or course, the kennel reserves the right to deny any application for any reason. If you have any questions before you submit your application the breeders will be happy to answer them. They are responsive to email, social media messaging, texts, or phone calls.
Cane Corso Breeder Information
Choosing a Cane Corso Breeder in Texas
The Cane Corso is a powerful and protective breed. They are proud dogs, and when bred by reputable breeders in Texas Cane Corsos can make great additions to the family. It is important to make sure you are purchasing a puppy from a responsible and ethical breeder that puts the health and well-being of the dog first.
A reputable breeder should not only allow home and facility visits, but they should encourage them! A good breeder will be willing to show off the environment in which their puppies are raised.  
Your breeder should also offer pedigree records and health guarantees for their dogs. We encourage you to ask questions and do your research before committing to a breeder. A Cane Corso is a joy to have in the family, but a poorly bred dog can be a liability.
Frequently Asked Questions
Adopting a Cane Corso puppy into your family is a big step, and you probably have questions! Here are a few of the most commonly asked questions by our readers at We Love Doodles. 
When should I spay or neuter my Cane Corso?
When you adopt a dog, your breeder will furnish you with a health guarantee. Within that contract there will probably be instructions as to when you should have your dog altered. If not, talk to your vet about the development of your dog, and about when the procedure is best performed. 
In most cases, your veterinarian will recommend that you wait until your dog has reached puberty to spay or neuter them. This can occur any time between 6 and 18 months – again, you'll want to speak with your vet about your unique dog's unique needs. Your puppy's development can be halted if you alter your pet too early. 
Are Cane Corsos gentle?
In a word, yes. When your Cane has been raised and trained, he will be a gentle giant. Cane Corsos can be great with children – protective yet snuggly – and they're quick to learn their manners. 
With that in mind, note that if your Cane Corso isn't socialized properly and trained well, he can be aggressive. These are big dogs – they usually weigh over 100 pounds when fully grown – and they're strong! Even in play your dog can knock over children and smaller adults, so be sure you teach him how to interact with others!
How much exercise does my Cane Corso need?
Cane Corsos need around 30 minutes of exercise each day. If you have a fenced yard, why not play fetch with your pup for a while? If not, you can plan to bring your dog for a walk or jog each day. 
Outside of scheduled playtime, you may find that your Cane Corso is quite the lazybones! These dogs love to nap, and are perfectly content on a dog bed in the corner while you go about your daily routine. 
Can I leave my Cane Corso alone?
While it's never ideal to leave your dog alone for long periods of time, your Cane Corso will likely be perfectly fine if you work outside the home. As mentioned, the dogs love to nap! There's a solid chance you'll come home from work to find your pup exactly where you left him!
Of course, a lethargic lifestyle isn't good for any dog. Consider purchasing some timed toys for self-play – there are quite a few fun ones on the market! This additional stimulation will allow your dog to stay entertained so as not to get into trouble while you're out!
I've never had a dog before. Should I get a Cane Corso?
Probably not. The dogs are extremely low-maintenance, from exercise to grooming, but they're big. Cane Corsos will do best with firm training and an experienced owner. 
If you're absolutely certain that a Cane Corso is the breed you want, invest in obedience training. It's critical that you train your pup from a very early age to be gentle and to obey your commands. Establish yourself as the dog's pack leader early to avoid aggressive behavior and other trouble in the future. 
Conclusion for Best Cane Corso Breeders in Texas
According to the American Kennel Club (AKC), the Cane Corso is the 34th most popular dog breed in the world. Thus, you'll find tons of Cane Corso puppies for sale in Texas … but that doesn't mean they all come from reputable breeders. Make sure you buy a healthy and happy puppy or you may end up paying money in the long term due to genetic issues. Please do your best to not purchase a dog from a puppy mill. Ask the breeder questions, visit the facility, and review your dog's health tests.
Other articles you will like: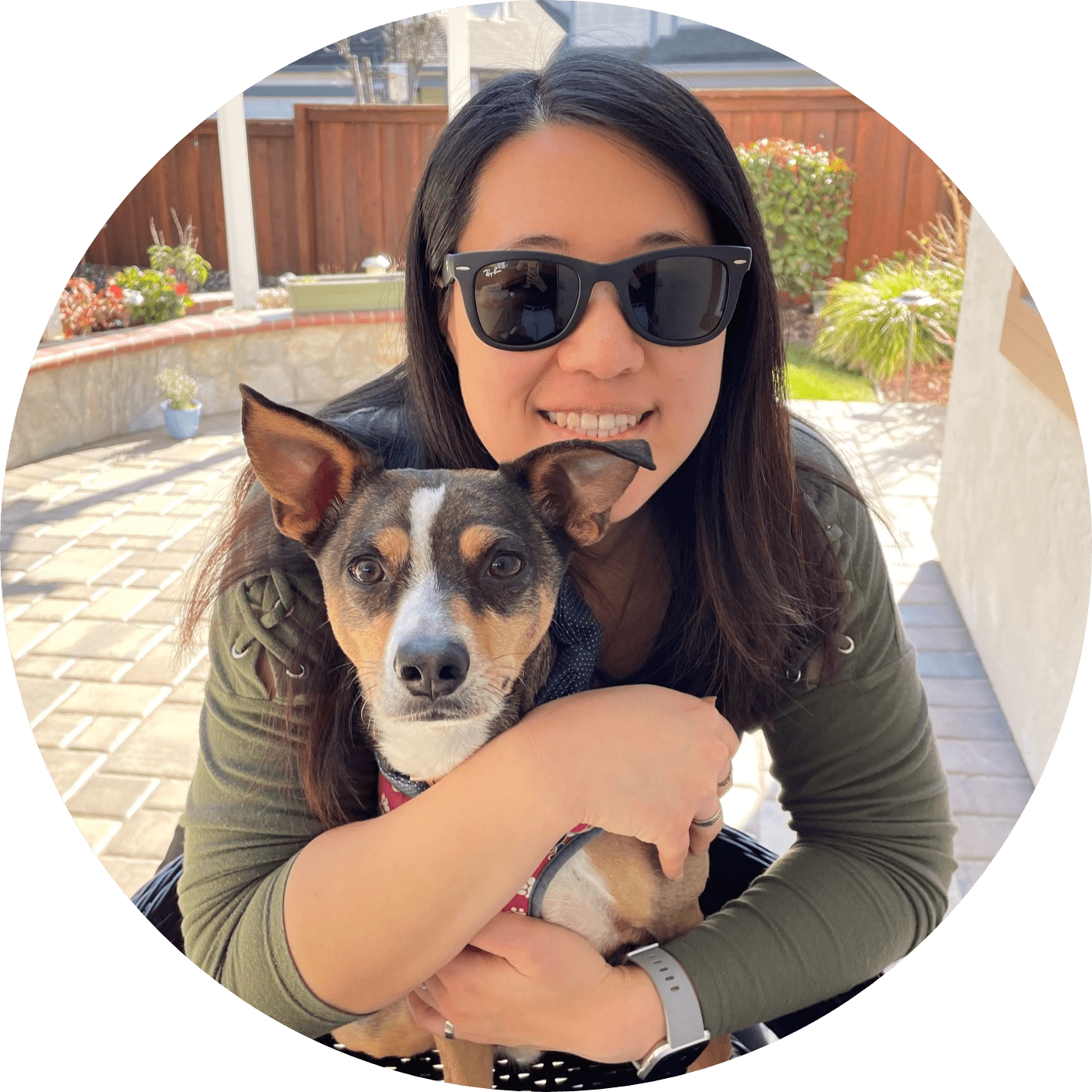 Dr. Sabrina Kong graduated from the Royal Veterinary College in England in 2016 and has been working at a small animal clinic in Northern California since then. She grew up in the Bay Area and got her bachelor's degree from Cal Poly San Luis Obispo. She also became a Certified Canine Rehabilitation Practitioner through a program at the University of Tennessee.
When she isn't in the clinic taking care of her four-legged patients, she enjoys traveling and trying new foods with her friends and her three-legged dog, Apollo. She adopted Apollo from her clinic when he was a puppy with numerous health issues. Dr. Kong truly cares about taking care of animals.