Are you searching for Cane Corso rescues in Texas? Finding rescues where you can adopt a healthy and well-adjusted dog is no easy task. Locating breed-specific rescues, such as Cane Corso rescues in Texas, is even more difficult. The good news is that we have made your job easier.
This article lists well-reputed dog rescues in Texas that can help you find the perfect Cane Corso for your household. You will find a wide selection of Cane Corso dogs in these facilities, allowing you to choose your best match.
Cane Corso is a large breed dog, weighing more than 100 pounds, and is classified under the working group by the American Kennel Club. Their size, loyalty, and high prey instinct make them prized guard dogs.
On the other hand, their size and high prey instincts go against them in adoption. Many people assume that Cane Corsos do not make an ideal pet, especially if they have smaller animals in the house. While they are big dogs, Corsos make well-behaved pets with training and socialization.
A well-adjusted Cane Corso loves to spend time with its owners – while it is content at home, the Corso is the happiest when exploring outside. Contrary to popular belief, Corsos are great with children, too; they love families with children as they love to play with small humans.
No doubt, even mild-tempered big dogs can unknowingly injure or harm smaller animals and children. Therefore, instead of avoiding the Cane Corso, invest in a training program to help your dog become the best pet. Listed below are the Cane Corso rescues where you can find healthy and well-tempered dogs.
Before you scroll down this list of Cane Corso rescues in Texas, you can check out these other dog rescue shelter recommendations from our team at We Love Doodles: Best Chihuahua Rescues in Texas and Best Cocker Spaniel Rescues in Texas.
Find a Cane Corso Rescue Shelter Near Me in Texas
Our team at We Love Doodles created and compiled this list of the best Cane Corso rescues in Texas with available dogs for adoption.
Cane Corso Product Recommendations: Best E-Collars For Large Dogs and Best All Natural Shampoos For Dogs.
1. Cane Corso Rescue, Inc.
One of the most well-known and established Cane Corso rescues in the United States is Cane Corso Rescue which is located in West Lake Hills, Texas.
Established in 2005, it refers to itself as the National Cane Corso Rescue in the United States. Cane Corso Rescue has a meticulous adoption process; it is designed to shortlist adopters who can take care of Cane Corsos and are least likely to return the dogs.
To be able to adopt from Cane Corso Rescue, Inc., you must satisfy their requirements, some of which are:
They may not consider your application if you do not own your own home.
They will require personal references that can vouch for your history as a pet owner.
You will also need to provide contact information for these references.
What kind of pets you currently have in the house can also affect your adoption application. You will be on a waiting list if you have small dogs weighing less than 200 pounds. The rescue feels that Cane Corso has a high prey drive and that your smaller dogs may be at risk with a Cane Corso in the home.
The adoption fee is between $100 and $600. The fee varies as per age, health, and breed (purebred or mixed breed Corso). If you wish to adopt, you must fill out and submit the adoption application available on the website.
Cane Corse Details
2. Must Love Corso Rescue
If you are having trouble finding a Cane Coro in Texas, look for rescues in neighboring states. While Ohio is a little far from Texas, the Must Love Corso rescue makes it worth your while. Moreover, MLCR has a big network of volunteers across the country.
How is this helpful? These volunteers provide transportation to dogs in other states. So you can collaborate with the rescue, and they help you arrange easy transportation. You may not have to travel to Texas at all. Must Love Corso Rescue is located in Ohio and was established in 2018.
Run by volunteers, the rescue has over 97 years of collective experience among the volunteers and staff who run the rescue. Must Love Corso Rescue is a reliable rescue that rehabilitates Cane Corso dogs across the United States.
Their tagline, 'Making a difference, One Corso, One Human at a Time,' is the mission of the rescue. The rescue is a registered 501 c 3 and depends on the generous donations of community members.
If you are interested in adopting Cane Corso, then you should know the following:
You will need to pay $20 to submit the adoption application, which is not refundable.
All adopted dogs are spayed/neutered, receive flea treatment, are microchipped, and have had basic vaccinations.
The application form must be completed, and your application will not be considered if any fields are left blank.
You will need to give personal references to individuals that are non-relatives. Their contact information will also be required.
You will also need to list any previous animals you have owned or any currently in the home.
If you are not a homeowner, then Must Love Corso Rescue will call your property owner to make sure that you are allowed to keep a dog on the premises.
Must Love Corso Rescue also accepts Cane Corso surrenders across the country. So, if you want to give away your dog to a reliable rescue, this is the one.
Must Love Corso Rescue Details
3. Charming Pet Rescue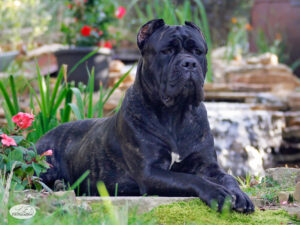 Charming Pet Rescue is a pet rescues in Texas that may have Cane Corso's available for adoption. They are located in Boerne, Texas, and accept surrendered animals. Volunteers and community members run charming Pet Rescue.
They have important information and great infographics about what you should expect if you have just adopted a rescue in the first few days, weeks, and months.
Charming Pet Rescue has a straightforward adoption process that involves the following:
Filling out a dog adoption application form.
You will also need to fill out a contact us form, and you will hear back from the shelter in 72 hours. If you do not hear from them in that period, they recommend you email them.
After approval of your adoption form, you will be invited to visit the foster home where the dog is. They do arrange video meetings if the dog is out of state.
Charming Pet Rescue Details
4. God's Dogs
God's Dogs is an all-breed dog and puppy rescue in Texas, and you may find a Cane Corso here if you are lucky. God's Dogs is located in Von Ormy, Texas, and it rescues cats and other animals in addition to dogs. God's Dogs is a registered 501 c 3 and has a spacious area where they provide safe shelter for vulnerable dogs they take in from across the United States.
The shelter has five acres of fenced-in property dedicated to rehabilitating abandoned and abused animals. Dogs can be visited by appointment only, and the rescue does not cater to walk-ins. They may not be able to take the dog back if it does not work out for you, but they will try to arrange for another shelter or another interested adopter to adopt it.
If you are interested in adopting, then you should know the following:
The Texas Rescue Connections is its sister organization, and its mission is to pick up stray dogs around Texas. One of their services is providing transport to rescues, so if you live out of state, this could be a great option. Only a few rescues offer transportation, so this is lucky.
If you are interested in adopting, you must fill out an adoption application.
The rescue promotes spaying/neutering and requires you to have your pets at home spayed/neutered.
God's Dogs Details
5. Limestone Animal Rescue Adoption Shelter
Limestone Animal Rescue Adoption Shelter is an animal shelter that may have Cane Corso rescues in Texas. Limestone Animal Rescue Adoption Shelter House is located in Mexia, Texas, a limestone county. The shelter opened in 2010 but started as a community animal support organization in 2008.
The shelter can hold up to 100 dogs or cats at one time. They also cater to out-of-state adopting families, so if you do not live in Texas, that is not a problem. To adopt, you must fill out an application form and submit it.
The shelter will then call you to arrange a meeting with the dog. You can then pay the fee and take the pet home, and the fees vary from $125 to $200. You must also sign a contract before you take the dog home.
Limestone Animal Rescue Adoption Shelter Details
How to Choose Cane Corso Rescues in Texas
Choosing a Cane Corso rescue is not an easy job. You will need to ensure the dog's temperament is friendly and good-natured. Therefore, choose a rescue organization that provides training and socialization to their dogs.
If not, you may need to invest in a training program to help your newly adopted dog adjust to your family and home. Newly adopted dogs are very anxious and nervous in the first few days. Over time, they will transition and become more familiar with their surroundings.
However, the first few weeks can be challenging for new pet parents, so choose a rescue that offers postadoption support and help. Finally, choose a rescue that accepts its dogs back – if you cannot care for a dog, it should return to a familiar and loving environment.
Conclusion For The "Best Cane Corso Rescues in Texas"
We have provided a great list of rescues in the Texas area that can provide you with a Cane Corso rescue today. The process is simple as long as you are ready to provide references and can provide a safe place for the dog. Here's hoping your search is quick and easy and you find a new pet to love soon.
For more guides similar to this list of Cane Corso rescues in Texas, you can check out these other dog rescue shelter recommendations from our team:
Before you adopt a Cane Corso companion from a rescue shelter in Texas, you can learn more about this dog breed by watching "What's the Temperament of a Cane Corso" down below: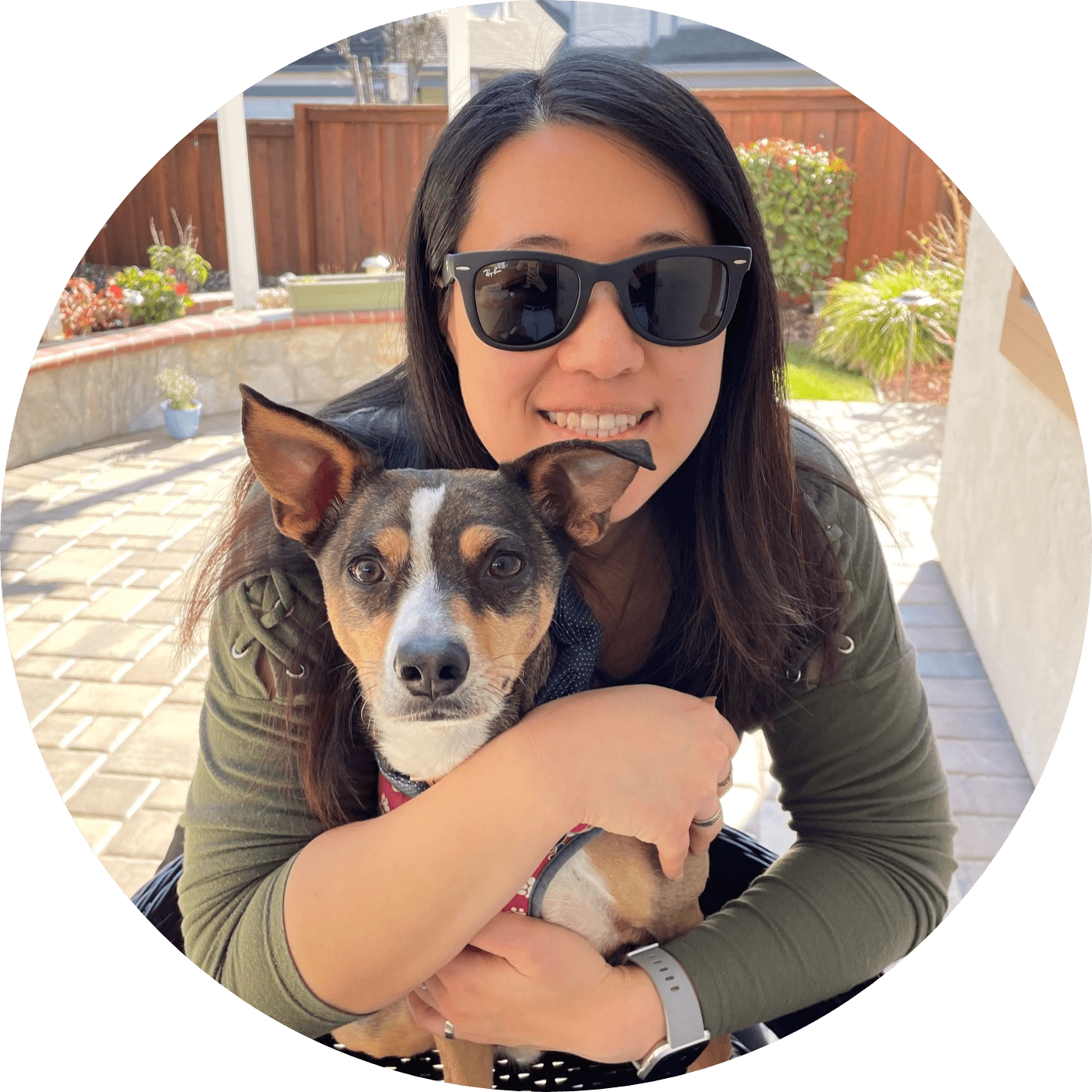 Dr. Sabrina Kong graduated from the Royal Veterinary College in England in 2016 and has been working at a small animal clinic in Northern California since then. She grew up in the Bay Area and got her bachelor's degree from Cal Poly San Luis Obispo. She also became a Certified Canine Rehabilitation Practitioner through a program at the University of Tennessee.
When she isn't in the clinic taking care of her four-legged patients, she enjoys traveling and trying new foods with her friends and her three-legged dog, Apollo. She adopted Apollo from her clinic when he was a puppy with numerous health issues. Dr. Kong truly cares about taking care of animals.