Finding trustworthy Cavalier King Charles rescues in Texas can be challenging because not all rescues are genuine. Puppy mills are trying to infiltrate this noble cause too. The NHES claims that puppy mills pose as rescue organizations to make money by selling puppy mill dogs to unsuspecting adopters for an adoption fee.
Therefore, you must conduct thorough research and choose an authentic rescue organization dedicated to the well-being and welfare of animals. Searching for reliable dog rescues can be tiresome; spotting fake rescues requires time, effort, and knowledge.
This can be too much for a first-time dog owner, so we have created a list of the top pet rescues in Texas offering Cavalier King Charles for adoption. Cavalier King Charles makes the perfect dog due to their friendly, adaptable, and gentle nature.
One of the largest toy dog breeds, the Cavalier King Charles Spaniel, is widely popular in the United States, especially with families. The Cavalier is an excellent choice for a house pet. It gets along well with humans and other pets. When outside, the Spaniel's playful personality comes out in full force; it wants to smell and chase anything that moves.
Hence he can be a fun companion for a family searching for a low-maintenance and happy pet dog. Are you ready to adopt a loving Cavalier King Charles Spaniel from a reliable pet rescue in Texas? Take a look at these rescue shelters with Cavalier King Charles Spaniel below.
Before you scroll down this list of Cavalier King Charles rescues in Texas, you can check out these other rescue shelter recommendations from our team at We Love Doodles: Best Maltipoo Rescues in Texas and Best Rottweiler Rescues in Texas.
Find a Cavalier King Charles Spaniel Rescue Shelter Near Me in Texas
Our team at We Love Doodles compiled this list of the best Cavalier King Charles rescues in Texas to help you out.
Cavalier King Charles Spaniel Product Recommendations: Best Pee Pad Holders For Dogs and Best Bone Broth For Dogs.
1. Apollo Support & Rescue
Apollo Support & Rescue is one of Texas's premier non-profit puppy rescues committed to rescuing abandoned, mistreated, and neglected dogs. It is located just south of Dall as in the little town of Justin. Rather than encouraging people to purchase pets, they promote spay/neuter programs and public education on the necessity of adoption as a method of preserving lives.
The Apollo Support & Rescue provides financial support to pet owners who cannot care for their animals due to financial restraints. Secondly, their volunteers take in animals and find them everlasting homes. You can become a part of either initiative by contributing to the rescue financially or by adopting a rescue dog.
Most importantly, Apollo saves Cavalier King Charles from local shelters that euthanize dogs after a specific number of days. If the dogs are not adopted, they are put down despite being healthy and habitable. By doing so, Apollo saves the dog about to be put down and allows one more dog to be rescued.
Its mission is to assist stray animals with the care they need while finding them permanent, loving homes. If you wish to adopt a dog from Apollo Support & Rescue, fill out their online dog application form. Although the prices are subject to change, typically, puppies up to 6 months of age cost $600, while adult dogs cost $200 or less. Visit the website for further details.
Apollo Support & Rescue Details
2. Charming Pet Rescue
Charming Pet Rescue operates a shelter in Fair Oaks Ranch, just north of San Antonio. They rescue homeless and abandoned pets from high-kill shelters and run a rescue out of their home, so someone is always available to care for the animals.
Although this rescue rehomes and rehabilitates all types of cats and dogs, you can find Cavalier King Charles for adoption here. All dogs spend the day in the main yard and the night inside the kennel. Moreover, about half of the animals needing a home are placed with one of the organization's fifty foster families.
Hence, all animals in their care receive the undivided attention and care they need to be rehabilitated. Pregnant dogs have access to two separate nurseries where they can give birth peacefully, while sick dogs and cats can be quarantined and treated in a separate sick room.
On top of that, Charming Pet carefully considers each potential adopter's personality and lifestyle before recommending a pet for adoption to prevent more unwanted pets from being abandoned. Charming Pet is an ideal big dog rescue in Texas that finds homes for over a thousand rescued animals each year. Adoptable dogs and monetary contributions can be viewed online; visit the website for more information.
Charming Pet Rescue Details
3. Houston Pets Alive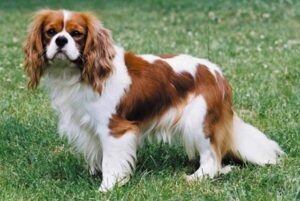 Established in 2014, Houston Pets Alive is a 501(c)(3) non-profit organization that collaborates with several Houston-area shelters to save the lives of animals in danger of being euthanized.
Houston Pets Alive (HPA) is the last resort for municipal shelters such as BARC, Harris County Animal Shelter, and Baytown Animal Shelter to rescue abandoned animals, including Cavalier King Charles.
Every day, HPA saves animals from shelters and rescue groups that people would otherwise put to death. These animals include newborn kittens, nursing mothers, sick or injured dogs, cats, and pets with behavioral issues.
HPA hopes to make Houston the largest no-kill city in the country by establishing community programs that assist local animals. Donations are always appreciated, and if you're looking to adopt a dog, you may contact them via their website or email.
Houston Pets Alive Details
4. Texas Humane Heroes
Founded in 1979, Texas Humane Heroes is among the Cavalier King Charles rescues in Texas that are categorized as a statewide no-kill organization that assists animals in need. The vast majority of animals rescued are from high-kill shelters.
This year, the organization collaborated with 57 different shelters and saved over three thousand animals. Texas Humane Heroes is a private, non-profit, no-kill organization that operates in every county in Texas (EIN: 74-2069592).
The primary goal of this Killeen and Leander-based organization is to save animals from overcrowded death shelters, which they accomplish by rescuing over 3,000 dogs per year from more than 50 different facilities.
Texas Humane Heroes wants to improve the lives of dogs and their new families through adoptions. They have programs that offer free or low-cost spaying and neutering, immunizations, and family-friendly community events. This organization survives solely on donations, grants, and modest service fees.
This organization receives no municipal, state, or federal funding. Texas Humane Heroes works to improve animal welfare in the Lone Star State by providing animal rescue and adoption services. You can help the cause by adopting a pet or donating money through their website.
Texas Humane Heroes Details
5. SNIPSA
SNIPSA (Spay-Neuter-Inject-Protect San Antonio) is a dog rescue organization founded in 2006 by local vets and animal-loving San Antonio residents to help homeless pets. The organization is tax-exempt under Internal Revenue Code Section 501(c)(3), and over the years, they have saved and rehomed over 19,000 animals.
SNIPSA volunteers care for and help rehabilitate rescued animals in the San Antonio area. These campaigns frequently target animals in kill shelters because they are the most likely to have been abandoned, abused, or neglected.
The volunteers go to shelters once a week to save animals that organizations would otherwise put down. They frequently encounter animals with broken bones, neglect, management, and heartworm diseases.
Many domestic Cavalier King Charles, such as those obtained through puppy mills and other forms of backyard breeding, have spent their entire lives serving as breeding stock for humans. SNIPSA removes weekly animals whose "time has come" from local shelters.
They have a spay/neuter program that promotes responsible pet ownership and the importance of saving lives through adoption. During SNIPSA's Big Fix clinics, which are held several times a year, approximately 500 dogs and cats are sterilized, vaccinated, and microchipped daily.
SNIPSA Details
6. Friends for Life Rescue
Friends for Life is one of the leading Houston-area adoption centers, and Cavalier King Charles rescues in Texas. Although the rescue was founded in 2002, it built its new state-of-the-art shelter in 2012.
The shelter is a warm and welcoming place for adoptable animals and their human companions to meet and interact because of the 96 solar panels on the roof and the 15 times per hour fresh air pumped throughout the building.
Friends for Life Rescue has been at the forefront of efforts to vaccinate and spay/neuter Houston's homeless pets since its inception in March 2013. Friends for Life's mission is to find homes for all of Houston's stray and abandoned animals. You can financially support them or adopt from them to support their cause.
Friends for Life Rescue Details
How To Choose Cavalier King Charles Rescues in Texas
Adopting a dog from a reputable dog shelter or rescue is the best option to get a new pet. However, if you choose this route, proceed with caution because many fake rescues are mixed in with genuine ones.
Firstly, keep an eye out for the 501(c)(3) credentials. All organizations with this label are certified charity organizations recognized by the IRS.
Due to their charitable mission, the Internal Revenue Service (IRS) considers authentic non-profit rescues to be tax-exempt 501(c)(3) organizations. Secondly, find out more about a rescue's screening process. Reliable rescues have a lengthy screening process.
Usually, an application is required, along with the contact information of three references and permission to visit your home. Finally, inquire online about the shelter. Ask trustworthy people about their experience with the shelter or rescue.
Conclusion For The "Best Cavalier King Charles Rescues in Texas"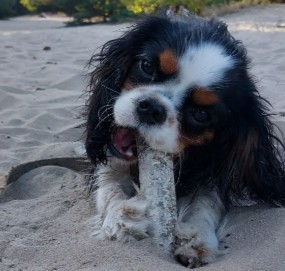 Getting a Cavalier King Charles is an excellent decision as this playful and loving dog will bring immense joy to your Life. However, getting a dog is a responsibility you cannot take lightly; therefore, you must only choose reliable organizations to adopt a dog.
The above-listed rescues will help you find the perfect Cavalier. They are well-reputed and registered organizations well-regarded in the community for rescuing and rehoming dogs in need. We hope you find our list of Cavalier King Charles dog rescues in Texas helpful.
For more guides similar to this list of Cavalier King Charles rescues in Texas, you can check out these other rescue shelter recommendations from our team:
Before you adopt a Cavalier King Charles Spaniel from a rescue shelter in Texas, you can learn more about this dog breed by watching "5 Things You Must Never Do to Your Cavalier King Charles Spaniel" down below: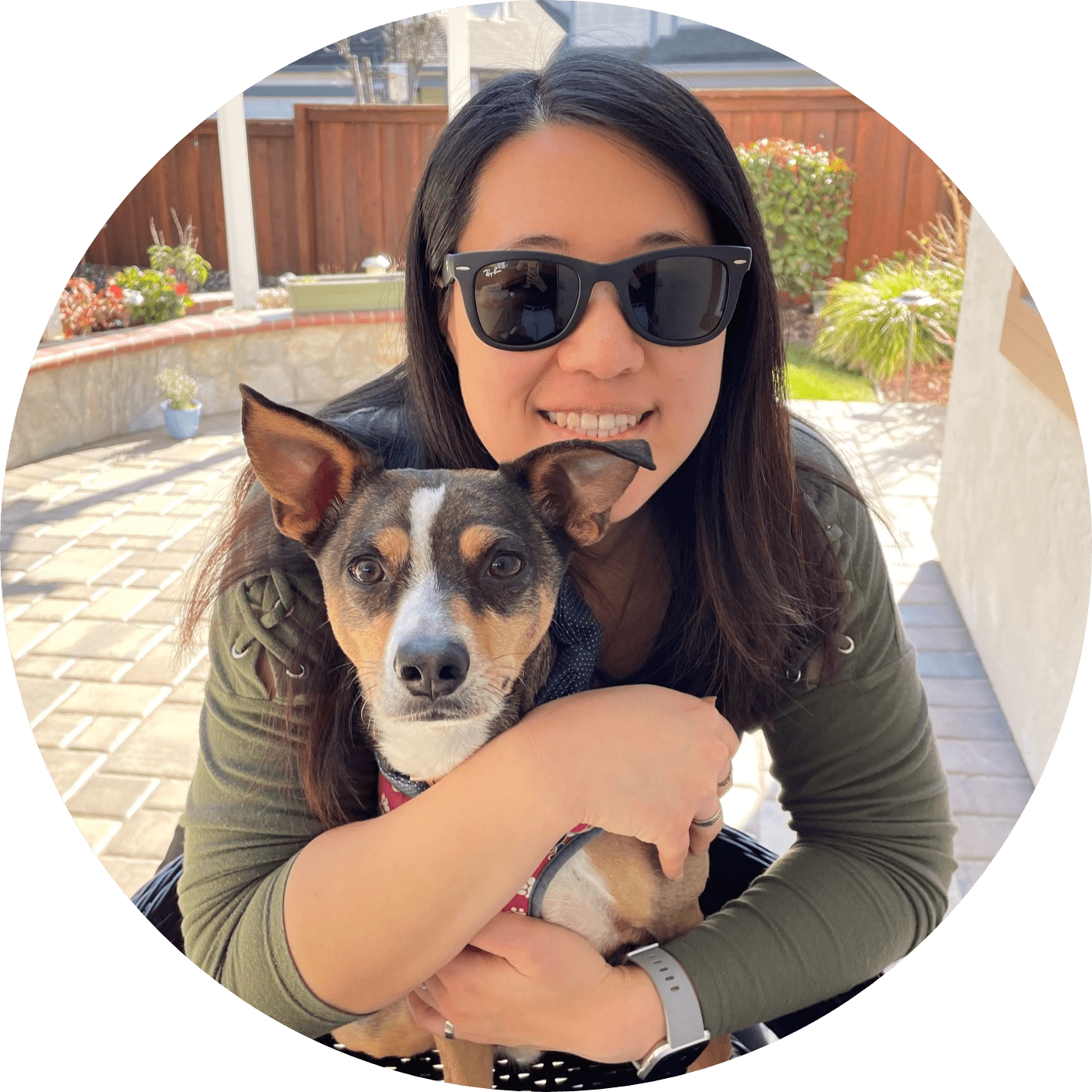 Dr. Sabrina Kong graduated from the Royal Veterinary College in England in 2016 and has been working at a small animal clinic in Northern California since then. She grew up in the Bay Area and got her bachelor's degree from Cal Poly San Luis Obispo. She also became a Certified Canine Rehabilitation Practitioner through a program at the University of Tennessee.
When she isn't in the clinic taking care of her four-legged patients, she enjoys traveling and trying new foods with her friends and her three-legged dog, Apollo. She adopted Apollo from her clinic when he was a puppy with numerous health issues. Dr. Kong truly cares about taking care of animals.