Are you looking for Maltipoo rescues in Texas to adopt this cute hybrid dog breed? Then, you have landed in the right place as this article lists the best rescues for Maltipoo dogs in Texas.
The Maltipoo is a charming and friendly cross between a Maltese and a toy Poodle. Because of its cuteness, this hybrid dog is increasingly becoming the pet of choice for millions across the United States. A fun-loving personality makes the Maltipoo a joy to be around, and their presence improves the mood of any room. On top of that, Maltipoos are also ideal for those who dislike vacuuming or have animal allergies, as they don't shed.
While you can get a Maltipoo from a breeder, pet rescues in Texas are an infinitely better choice. Not only will you find an excellent companion in need of a loving home, but you'll also make space for more animals to be rescued.
Before you scroll down this list of Maltipoo rescues in Texas, you can check out these other rescue shelter recommendations from our team at We Love Doodles: Best Rottweiler Rescues in Texas and Best Pug Rescues in Texas.
Find a Maltipoo Rescue Shelter Near Me in Texas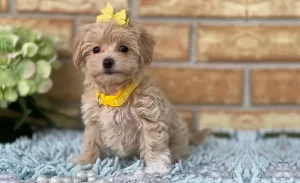 Our team at We Love Doodles hopes that this list of Maltipoo rescues in Texas will help you find a compatible companion to adopt and introduce into your home.
Maltipoo Product Recommendations: Best Brushes For a Maltipoo and Best Dog Food For a Maltipoo.
1. Doodle Rock Rescue (Texas)
This Maltipoo Rescues in Texas rescues as many Maltipoos as possible from Texas death shelters in the hopes that they will be adopted into loving homes (DRR). The primary goal of Doodle Rescue of the Rockies is to place as many rescued Doodles and Poodle mixes as possible in permanent, loving homes.
In addition, they rescue stray dogs from the streets and high-kill facilities. Since its inception in 2017, DRR has assisted over 1,200 rescued dogs. The DRR's service area is restricted to a 350-mile radius around Dallas/Fort Worth.
DRR was founded and is managed entirely by unpaid volunteers because it is a non-profit organization. Every one of the company's Doodles has found a loving home, and pups are housed with the most appropriate families. Be sure you fill your application out honestly and completely.
Foster parents provide medical care and the kind of love and attention to help troubled dogs overcome destructive behavior patterns. Check out DRR's website to see if any Maltipoos or other Doodles have been added to their collection. Before getting a dog, there are a few things you should know.
However, the following conditions must be met:
If you want to adopt multiple dogs, fill out a separate application for each one.
Only animals that are currently available for adoption will be considered
To adopt, you must be at least 21 years old and live within 350 miles of Dallas, Texas.
The adoption is considered final if the dog is adopted and picked up within three days; otherwise, the dog may be given to someone else.
You must provide veterinary proof that all of your current pets have been spayed or neutered.
For added security, it is recommended that you install a fence around your yard. However, the landlord's approval is required before making any changes to the rented premises.
The adoption fee can range from $150 to $750 depending on the dog's age, breed, and size. If you don't want to adopt a dog immediately, fostering one is an excellent way to become familiar with the process before deciding to adopt one.
Doodle Rock Rescue Details
2. Doodle Rescue Collective (Nationwide)
The Doodle Rescue Collective, Inc. was founded in 2008 to save rescued Doodle mixes. It's a network of volunteers from across the country working toward the same goal: finding loving homes for Goldendoodles.
Doodle Rescue Coalition is dedicated to placing as many Doodles as possible into loving families and vibrant communities through an international network of trustworthy rescues, shelters, foster homes, and veterinarians.
Over 800 individuals in the United States and Canada are dedicated to finding new homes for rescued Doodles such as Maltipoos. So far, they have aided approximately 4,000 Doodles in finding loving homes. Maltipoo puppies are rarely available for adoption as they are a highly-sought after breed, so make sure you check back frequently.
Therefore, this organization works to rescue puppies from the Democratic Republic of the Congo, where there is no central authority for the protection of dogs, and millions of Maltipoos are without families.
However, you should know a few things before bringing a Maltipoo puppy home from Congo. First and foremost, your rescued Maltipoo will not be given to you if you don't meet the requirements.
These are:
This Texas-based Maltipoo Rescue does not allow adoptions into homes with children under ten.
Adoption is also unavailable to people who have never owned a dog.
Anyone interested in adopting a Maltipoo from the DRC must first read and understand the organization's adoption laws, protocols, and criteria. Rather than keeping dogs in institutionalized shelters, DRC models place them with loving families immediately. These dogs are adopted all over the United States and Canada.
They have no central office and collaborate with contributors from all over the United States. This procedure evaluates a dog's health and temperament. Doodles receive standard care such as vaccinations, deworming, heartworm testing, heartworm preventatives, flea, and tick preventatives, sterilization, microchipping, and monthly checkups.
DCR typically spends two to two months preparing a Doodle for adoption after taking the dog in. The time required is determined by each dog's health and behavioral pattern. They assist people in adopting Doodles and provide general information and support to Poodle mix owners.
Doodle Rescue Collective Details
3. Poodle Patch Rescue
Poodle Patch Rescue is a puppy Rescue in Texas that has assisted canines of all shapes and sizes, with and without special needs, for over a decade. The organization is run entirely by volunteers and does not have a central location; instead, the puppies are placed in foster homes that meet the specific needs of each Poodle.
If you live in Texas and want to adopt a puppy from a local rescue organization but don't want to spend time filling out paperwork for each dog, then this rescue is perfect for you. Poodle Patch Rescue has a waiting list for standard Poodles and Poodle hybrids.
To be considered, you must apply along with references from certified vets. To be considered, applicants must reside within 350 miles of Texarkana in Texas. The application requests detailed personal information such as where you live and who you see for medical care, among other things.
Poodle Patch Rescue spays or neuters all of the Poodles and Poodle mixes they take in, checks for heartworms and treats them if necessary, vaccinates, and provides any additional dental or medical treatment.
A dog in foster care will learn to be a responsible pet while receiving a thorough background check and housetraining. Poodle Patch Rescue saves many dogs from kill shelters, and many of them have medical or behavioral issues that would have rendered them unadoptable if the rescue had not intervened. All Poodles are welcome, whether owner-returned or found wandering the streets.
Poodle Patch Rescue Details
4. Mid-Atlantic Poodle Rescue (Northeast Region)
The Mid-Atlantic Poodle Rescue (MAPR) is one of the most reliable Maltipoo Rescues in Texas that finds homes forever for stray and abandoned Poodles of all sizes and colors. The MAPR has no physical shelter.
Volunteers, the vast majority of whom are based in Baltimore, take in and raise rescued Maltipoos as their own. Adopting a dog from MAPR, especially a Maltipoo, is a decision that benefits both the dog and the person taking it home. Visit their website to apply for a Maltipoo adoption.
MAPR will use the information you provided to pair you with a Maltipoo rescue that is a good fit for you after you complete the application process. When you apply, they will keep it on file until they find a Maltipoo rescue that is a good match for you, even if the dog you want isn't currently listed.
There are a few details of MAPR adoptions that you should be aware of; these are:
MAPR dogs are given Lyme disease and heartworm prevention vaccines regularly. Contact MAPR if you live on the East Coast and are interested in adopting a Maltipoo.
Mid-Atlantic Poodle Rescue Details
More Information About Maltipoo Rescues in Texas
Although adopting a Maltipoo is a simple process, you will need to provide a lot of information as the rescues want to ensure the dogs go to suitable homes. Adopting a Maltipoo requires you to provide your full name, address, email address, phone number, and other identifying information and answer questions about your living situation and financial stability. You may be required to furnish references, and a home visit is sometimes required, too.
Most often, Maltipoos adopted from a rescue organization have faced difficult circumstances in their life. Therefore, the new pet parent bears an even greater responsibility to ensure the dog's health and happiness.
The vast majority of rescued Maltipoos thrive in their new homes. They are most secure when they have a routine that includes eating, sleeping, exercising, moving around, and playing.
Adoption is the best option if you and your family can provide a Maltipoo with the happy, healthy home it deserves while meeting its emotional needs. To begin adopting a dog, contact any of the organizations listed above. Remember that you will improve the life of a dog because you saved it.
More Maltipoo Guides: Maltipoo Pros and Cons and Interesting Facts About The Toy Maltipoo.
Conclusion For The "Best Maltipoo Rescues in Texas"
Maltipoos are popular dogs, so you'll infrequently find them in animal shelters. However, we have listed several incredible puppy rescues in Texas that can help you adopt healthy and happy Maltipoos.
Adopting a Maltipoo may be time-consuming, but it will be worthwhile in the end because you will save a dog's life and make room for more dogs. We urge you to sign up for as many Doodle rescue organizations' waiting lists as possible to maximize your chances of finding and bringing home the perfect companion.
For more guides similar to this list of Maltipoo rescues in Texas, you can check out these other rescue shelter recommendations from our team:
Before you adopt a Maltipoo companion from a rescue shelter in Texas, you can learn more about this Poodle mix by watching the "Maltipoo Dog Breed Guide" down below: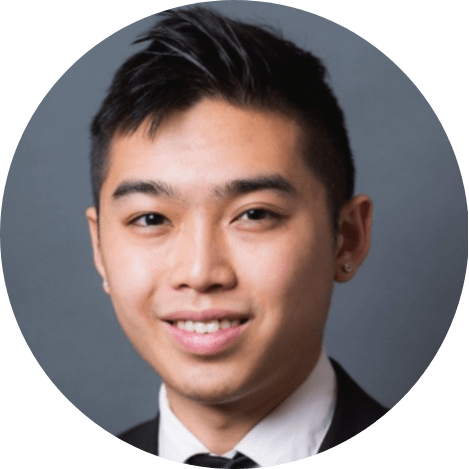 Andy is a full-time animal rescuer and owner of a toy doodle. When he's not saving dogs, Andy is one of our core writers and editors. He has been writing about dogs for over a decade. Andy joined our team because he believes that words are powerful tools that can change a dog's life for the better.
Why Trust We Love Doodles?
At We Love Doodles, we're a team of writers, veterinarians, and puppy trainers that love dogs. Our team of qualified experts researches and provides reliable information on a wide range of dog topics. Our reviews are based on customer feedback, hands-on testing, and in-depth analysis. We are fully transparent and honest to our community of dog owners and future owners.