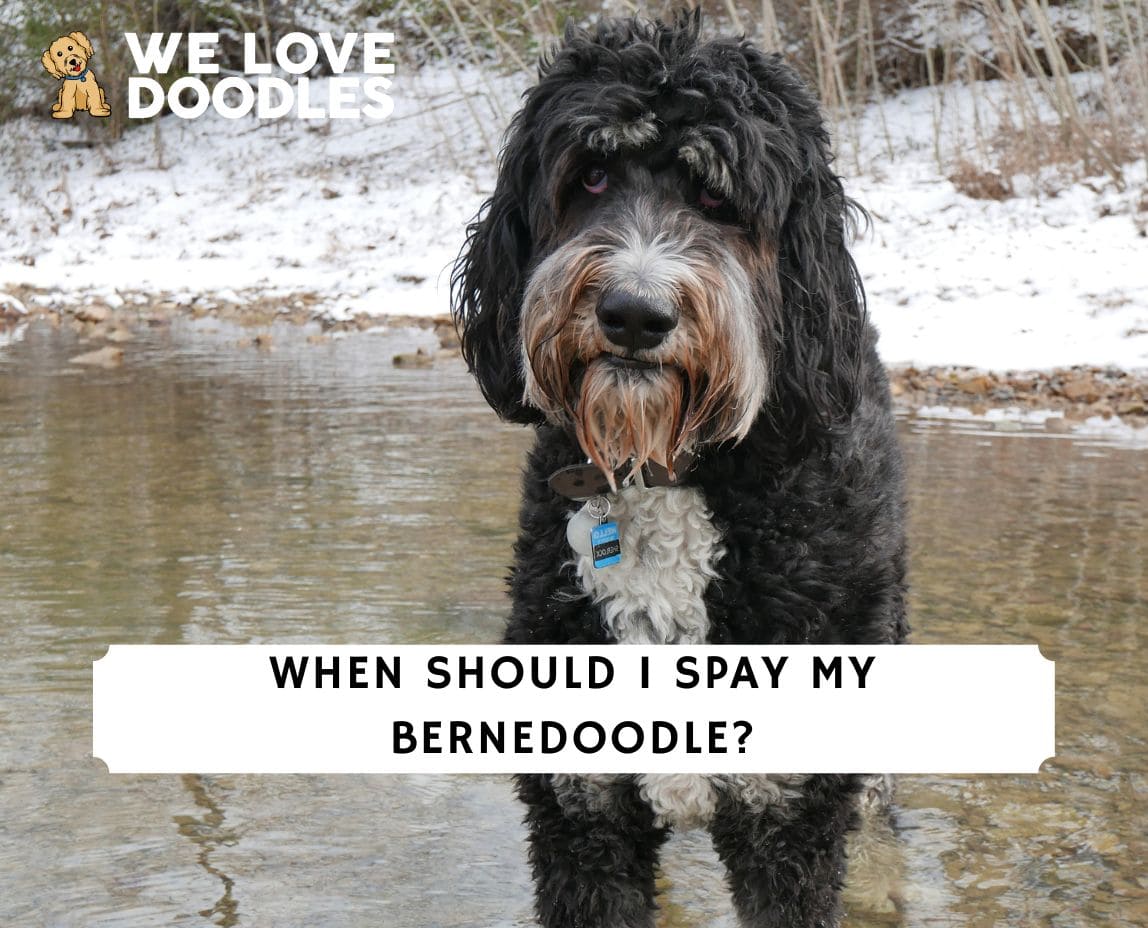 "When should I spay my Bernedoodle" is probably something you're curious about, and we've got you covered. If you are a new owner of a Bernedoodle, it is natural to have questions about their proper care, including sterilization. In addition, when should I spay my Bernedoodle is a common concern for many dog owners of this recently popular hybrid dog breed.
Because Bernedoodles are the result of breeding a Bernese Mountain Dog and a Poodle, the ideal timing for spaying is not as clear-cut as you may think. This decision can be challenging with many contributing factors, especially if you are a new dog owner. Let's examine the best time to spay Bernedoodle dogs if it is a necessary procedure and the considerations surrounding this major surgery for your pet.
Before scrolling down this guide, "When Should I Spay My Bernedoodle," you can check out these other Bernedoodle guides from our team at We Love Doodles: Bernedoodle Pros and Cons and Best Bernedoodle Generations.
When to Spay a Bernedoodle Dog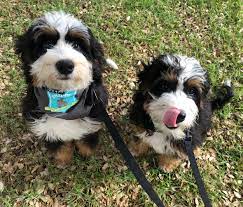 Many dog lovers who fell in love with this Poodle mix have questions regarding the best time to fix their pets. Essentially, the ideal time to spay your dog is when it is suitable for them and you, whenever that may be.
However, some veterinarians will state that the perfect time to perform this sterilization procedure on a female Bernedoodle will fall between six months and 18 months old. This timeline is quite vast and can create some concerns. To help clear some confusion, we explore the reasoning behind early and late spaying for Bernedoodles.
Related: What is a Teddy Bear Bernedoodle?
Early Spaying Procedures (Between 4 and 6 Months Old)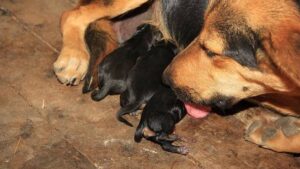 Some vet clinics will perform spaying procedures on Bernedoodles as early as four months old. Unfortunately, dogs who undergo early sterilization are typically in animal shelters where this surgery must occur before being adopted. Another situation where a dog may have this procedure early in life is when they come from a breeder with a strict no-breeding policy on their litters.
Some dog owners do not want to deal with a female Bernedoodle that enters a heat cycle, making early spaying necessary. The animal will have its reproductive organs removed before reaching sexual maturity. Spaying your Bernedoodle early in life is entirely safe. Although some individuals believe that removing sexual organs before a dog reaches maturity can alter its growth hormones. A dog may not grow as large as one that receives a sterilization procedure later.
Related: Best Brushes For a Bernedoodle.
Spaying at Sexual Maturity (Between 6 and 12 Months Old)
There is a belief that a dog should reach maturity before receiving sterilization to ensure they are fully grown. If you want to wait until your dog has one heat cycle, this timing may fall between six and 12 months of age. If you purchased your Bernedoodle from a breeder, they might permit you to have your pet undergo the spaying procedure before they reach 12 or 18 months old.
This guideline lets you choose the best time for you and your pet. Spaying your Bernedoodle between six and 12 months of age might be a good choice if you have an animal that is a highly active puppy. As dogs mature, they tend to calm down slightly, and older dogs may have an easier recovery time. This advantage is because they are less likely to run and jump and may follow commands from you better than young puppies.
Related: When to Neuter a Bernedoodle?
Late Spaying Procedures (12 Months or Older)
There may be several instances where you cannot spay your Bernedoodle until they are a year old or older. It is completely fine to have your dog undergo surgery at this age. Alternatively, this timeline is suitable if you want to wait until your pet's first birthday to ensure they are fully grown and mature.
Due to their larger size, full-grown Bernedoodles with a spay procedure may require more anesthetic than younger dogs. In addition, if you opt to wait until later in their life to complete this sterilization, you should expect to pay slightly more for the procedure due to more medical supplies.
Related: Best Bernedoodle Names.
Should I Spay My Bernadoodle?
The spaying process is a major medical procedure your dog will undergo at a local vet clinic. They will administer an anesthetic to your pet during this time. Although it is generally a safe procedure, there is always a slight chance of complications or death when an anesthetic is involved. As a responsible pet owner, you should weigh the pros and cons to determine if spaying your Bernedoodle is the right choice for you and your dog.
Related: How to Groom a Bernedoodle.
The Benefits of Spaying Your Bernedoodle
A dog who undergoes sterilization will reap many benefits. One of the more obvious advantages of having your pet spayed is minimizing their chance of developing certain cancers or health conditions as they age. A spayed female Bernedoodle will be less likely to develop mammary cancers and other common medical conditions. As a result, your dog is more likely to live a longer, healthier life.
Other widespread benefits to spaying a Bernedoodle include:
Eliminating the chance of unwanted puppies
Avoiding a messy heat cycle every six to seven months
Aiding in a more calm and relaxed animal
Minimizing unsavory behaviors, such as aggression, possessiveness, or territorial tendencies
If you have any uneasiness about your Bernedoodle's behavior or habits, spaying them may help minimize these troubles. Although this medical procedure is not a remedy for a disobedient dog, reducing its hormone levels may allow for a more complacent animal that is more apt to follow commands.
Related: Are Bernedoodles Hypoallergenic?
The Disadvantages of Spaying Your Bernedoodle
On the other side of the argument, there can be some disadvantages to spaying your pet. For example, one main concern for veterinarians and owners with spayed dogs is the increased chance of urinary infections. While this situation will not happen to every female Bernedoodle that undergoes spaying, this medical issue is prominent enough that owners should note this possibility.
In addition, some dogs will experience recurring urinary infections throughout their life that could be directly related to their previous spaying procedure. Another common concern for many dog owners is if a dog undergoes spaying too early, it can alter their growth and prevent them from growing to the size they should be if left intact.
Some dogs may also suffer from joint issues later in life if they undergo early spaying. The reasoning for this apprehension involves reducing growth hormones once you remove a dog's reproductive organs. Because of this worry, some dog owners may choose not to spay their dogs and leave them intact throughout their lifetime.
Talk to your local veterinarian if you have any concerns about your Bernedoodles health or the risks associated with the spaying procedure. These professionals can go over all the benefits and disadvantages of this medical sterilization so you can make an informed decision for your animal.
Related: Are Bernedoodles Smart?
Conclusion For "When Should I Spay My Bernedoodle"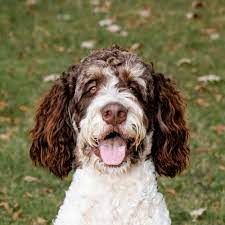 Unfortunately, no set time is ideal to spay a Bernedoodle, as each dog is unique. However, with proper research and consulting with your local veterinarian, you can find the best time for your dog to undergo this medical sterilization procedure. Typically, a Bernedoodle can be spayed anytime between six months and 18 months without issues.
If you prefer to avoid a heat cycle, you may opt for an early spay procedure, while other dog owners may wait until their pet reaches sexual maturity before taking them to the vet. As with all breeds, consider whether to spay your Bernedoodle and work around a time frame that will work best for you and your pet.
For more information on spaying a dog companion, you can check out:
You can learn more about spaying your Bernedoodle by watching "When to Spay a Female Dog" down below: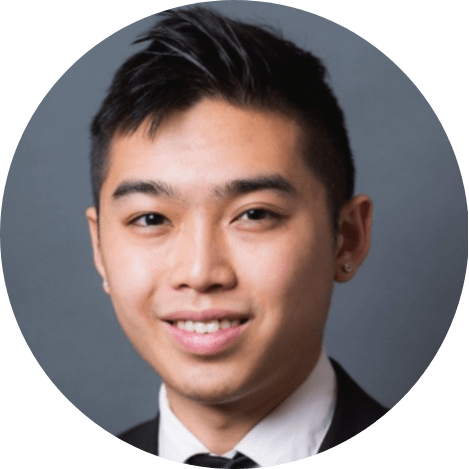 Andy is a full-time animal rescuer and owner of a toy doodle. When he's not saving dogs, Andy is one of our core writers and editors. He has been writing about dogs for over a decade. Andy joined our team because he believes that words are powerful tools that can change a dog's life for the better.
Why Trust We Love Doodles?
At We Love Doodles, we're a team of writers, veterinarians, and puppy trainers that love dogs. Our team of qualified experts researches and provides reliable information on a wide range of dog topics. Our reviews are based on customer feedback, hands-on testing, and in-depth analysis. We are fully transparent and honest to our community of dog owners and future owners.