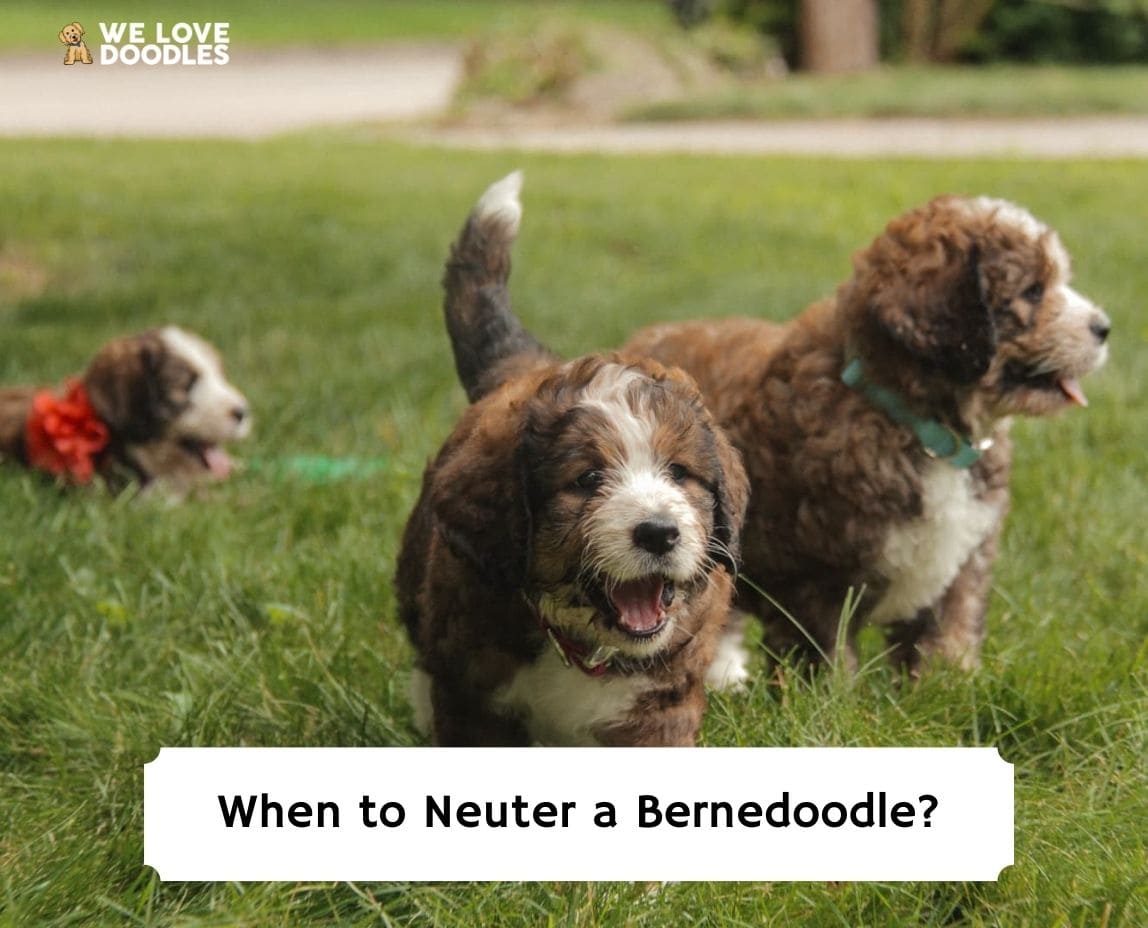 If you want to learn when to neuter a Bernedoodle, you've come to the right place. Bernedoodles are a more recent hybrid dog breed that results from breeding a Bernese Mountain Dog with a Poodle.
As this type becomes more popular, new owners may wonder when to neuter a Bernedoodle. The ideal time to neuter your Bernedoodle can depend on several contributing factors. Let's explore when is an excellent time to neuter this dog breed, the benefits, and precautions surrounding the procedure.
If you're interested to know when to neuter a Bernedoodle, you maybe interested in these guides from our team at We Love Doodles: Can a Neutered Dog Still Mate and Common Signs Your Dog Needs to Be Neutered.
When to Neuter Bernedoodle Dogs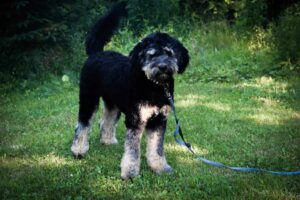 The neutering process is a major medical procedure that a male dog will undergo to sterilize him effectively. Unfortunately, there is no ideal time to perform this on all Bernedoodles, as each animal is unique and has specific needs.
As a general rule, many professional veterinarians will neuter Bernedoodles between six months and 18 months old. Alternatively, some professionals will follow an unwritten guideline that neutering is acceptable once the animal reaches 45% of its projected adult body weight, no matter what age.
However, because this range is extensive, many factors can come into play to help guide you on the best time for your pet. Ideally, dog owners should examine if early neutering is necessary or required or if they want to wait until after their pet reaches sexual maturity.
Some contributing elements that may determine when to neuter a Bernedoodle include:
A contractual obligation from a breeder or shelter
Health or behavioral concerns
Convenience
Related: When to Neuter a Goldendoodle and What You Need to Know When Spaying or Neutering Your Doodle.
A Contractual Obligation From a Bernedoodle Breeder or Shelter
If you adopt your new Bernedoodle from a reputable breeder, they will often come neutered or under a contract to have them sterilized at a specific time. This obligation ensures that your animal will not contribute to unsafe or unwanted breeding practices and maintains the integrity of the breeder's business.
Unless you spend additional money to purchase breeding rights for your Bernedoodle, you will have to neuter your dog sometime after you bring them home. Alternatively, if you find your new best friend at a local animal shelter or rescue, the chances of them already having this medical sterilization are high.
Many shelters do not release animals until after they receive neutering, no matter what age. This way, your animal will not be able to create more unwanted dogs that will end up in shelters. You may find some shelters that will allow the adoption of animals with the promise of the dog undergoing neutering surgery later.
If you have any questions about the timing necessary for your Bernedoodle's upcoming procedure, talk to your breeder or local shelter for more information.
Related: What To Expect After Neutering Your Dog and Common Signs Your Dog Needs to Be Neutered.
Bernedoodle Health or Behavioral Concerns
Many dog owners will neuter their Bernedoodles to ensure they remain healthy and have a long life. Veterinarians around the country state that dogs who undergo neutering live longer than animals that remain intact. Several studies show that neutered dogs have less chance of developing cancers or other health-related problems later in life.
Therefore, many dog owners will have their Bernedoodle neutered to keep them living longer, healthier lives. Another reason why some individuals opt for neutering is when they have behavioral concerns with their Bernedoodle. These dogs can be highly active, and males will possess testosterone as they mature.
These hormones can cause aggression and territorial tendencies and even prohibit them from following commands. Although neutering is not a sure-fix for a dog that is aggressive or not behaving correctly, it can help calm them down and make them more manageable.
In addition, neutering your Bernedoodle will remove their testicles so they cannot breed, consequently helping to reduce the amount of testosterone in their system. Fewer hormones may mean a dog that is not as aggressive or territorial.
Bernedoodle Convenience
The question of when to neuter a Bernedoodle may come down to convenience for the owner. While some dog lovers will consider their pet's age, health, and other elements, in the end, the ideal timing might be when an owner can afford the procedure or when they have time to allocate to their pet's recovery.
Many puppy classes, doggie daycares, and kennels may require an animal to undergo sterilization before attending any group setting. Therefore, an owner may neuter their Bernedoodle earlier to participate in these events and popular locations.
Additionally, if you have a Bernedoodle dog mounting other animals or people as it reaches sexual maturity, this can be a deciding factor for you as a dog owner. Removing your pet's testicles can help lower their testosterone, which may minimize mounting instances, saving you embarrassment with visitors or while out at the dog park.
Should I Neuter My Bernedoodle?
Sterilizing your pet is a significant decision. There are several benefits to having a Bernedoodle neutered and some drawbacks. Knowing both sides of this familiar argument will help guide your decision on if you should sterilize your Benerdoodle.
The Benefits of Neutering a Bernedoodle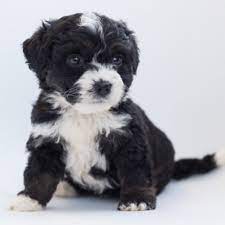 Neutering your Bernedoodle brings many advantages to your pet and you as an owner.
Some of the benefits of fixing your new pet include:
Avoiding unwanted litter of puppies
Minimizing risks of developing cancers and other health-related conditions
May aid in a better-behaved animal
They are eligible to attend doggie daycare, puppy classes, and kennels
Prolong their lifespan and keep them healthier
It saves you money on possible medical bills later from health issues
It eliminates the primal instinct to mate
Some other benefits of neutering your Bernedoodle can stem from these advantages. For example, once your pet has this procedure, it will not have the urge to roam and find a mate. This way, you worry less about them escaping your yard and getting hit by a car on the road.
Any dog can benefit from obedience classes and socialization training. When you neuter your pet, there will be numerous opportunities for them to meet other dogs, have playdates, and build their positive behavioral skills as they grow.
The Drawbacks of Neutering
Neutering is a major medical procedure and will require your pet to undergo an anesthetic. Although it can be relatively safe, there is always a slight chance of complications, and even death, when using an anesthetic. If you want to breed your dog or enroll them in dog shows or events, they must be intact.
Neutered animals will not be eligible for dog shows, and they will not be physically able to reproduce after undergoing sterilization. If you are unsure about your pet's future, sometimes waiting is best since you cannot reverse the procedure. Some veterinarians believe that if a dog undergoes neutering too early in life, it can alter its growth hormones.
Although the studies are inconclusive for Bernedoodles, other breeds show that early sterilization can promote joint and hip issues later in life. For some dog owners, this reason may deter them from having the procedure done entirely.
When to Neuter a Bernedoodle: The Takeaway
The best time to neuter your Bernedoodle will depend on several factors, including their age, current health, and specific needs. Some circumstances may require your dog to undergo this surgery early in life, while other dog owners will wait until after their pet reaches sexual maturity.
Generally, anytime after six months is a good time to neuter your Bernedoodle. Neutering your dog is a personal decision that each dog owner should take seriously.
There are benefits to this medical procedure, as well as some drawbacks. As a responsible pet owner, you should talk to your local veterinarian and discuss any potential problems affecting your Bernedoodle before you choose to neuter.
If you find this guide, "When to Neuter a Bernedoodle," helpful, you can check out these related topics:
If you enjoyed learning about when to neuter your Bernedoodle, we think you'll enjoy watching "Is a Bernedoodle Right For You?" down below:
Garrett loves animals and is a huge advocate for all Doodle dog breeds. He owns his own Goldendoodle named Kona. In addition, he volunteers at the Humane Society of Silicon Valley, where he fosters dogs and helps animals. Garrett enjoys writing about Doodles and believes that dogs can teach humans more about how to live than humans can teach a dog.
Why Trust We Love Doodles?
At We Love Doodles, we're a team of writers, veterinarians, and puppy trainers that love dogs. Our team of qualified experts researches and provides reliable information on a wide range of dog topics. Our reviews are based on customer feedback, hands-on testing, and in-depth analysis. We are fully transparent and honest to our community of dog owners and future owners.