If you're looking to bring a new pet into your family you may want to take a look outside of traditional breeders to save a Doodles life and save money. In addition, you may want to look at adult rescue dogs rather than having to train a puppy. If you're interested in a Doodle rescue in Michigan you've come to the right place as we've done a lot of independent research.
We've found a place where you can find rescued Doodles and plenty of other locations where you can potentially find Doodles along with several other types of dogs. The important thing is you're making a huge difference in their lives. We will say that Doodles are difficult to rescue because they are in high demand. They have an easygoing temperament, fun personality, and a nonshedding coat. They typically won't last in a dog rescue for more than a few days.
If you're having trouble finding a Doodle from a rescue in Michigan, we also found some highly reputable breeders: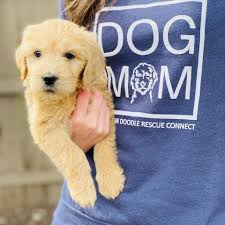 If you're looking to find a Doodle that you can adopt then you will want to take a closer look at this facility. They take in Doodle dogs that have been surrendered as well as rescue dogs from all different types of situations. They're not just in the business of taking in dogs and then adopting them out. They also care for the overall health of their dogs physically and mentally. This is also the only Doodle rescue in Michigan that only focuses on Poodle mixes.
With this Doodle rescue they care for the mental health of the dogs they take in, providing them with specialized support to make sure they are safe and comfortable every step of the way.
In addition, they care for their dental and physical health throughout the process before they adopt the dog out. Michigan Doodle Rescue Connect is unique in that they work on dog training such as crate training, leash training, and potty training. That way you can take them in and trust that they've been well cared for and are ready to be a part of your home. In our opinion, this is the best Doodle rescue in Michigan since they are dedicated to this dog breed.
Doodle Rescue Information:
2. Detroit Dog Rescue Michigan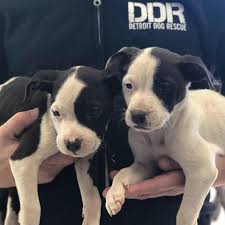 The Detroit Dog Rescue in Michigan is the first no-kill shelter in Detroit and was founded in 2011. They not only take in dogs from the area but they also train them to make sure they are capable of being rehomed safely and happily. These dogs may be abandoned, abused, or orphaned but they are all available for fostering or adoption by loving families. You will occasionally see Doodle dogs end up in this rescue, but they are typically adopted out quickly.
You can take a look at the dogs that are available and fill out an application of just which one you want to take in. If you do fill out an application, however, it's important to recognize that the dogs are each placed in the best possible home for them. Your home might not necessarily be the best possible home so it depends who else has been applying.
The application process is extensive and there is a home visit required to make sure that the dog will be a good fit in the home. The entire application must be filled out and the visit completed to be eligible to adopt a Doodle dog. They do this to help ensure that the dog will never end up back at a shelter again.
Doodle Rescue Information:
3. Michigan Animal Rescue League
This facility is a non-profit animal welfare organization that takes in dogs and cats to provide them with the care that they need. In fact, they provide rescue, medical care, adoption, and a sanctuary for animals in need. On top of that, they have outreach programs and education available for those who need it to be able to properly care for their rescue dog. Michigan Animal Rescue occasionally gets Doodle dogs, but it's difficult to pinpoint the breed because they don't do genetic testing. You may end up with a Goldendoodle, Labradoodle, or other mixed Doodle dog.
If you're looking to foster or adopt a pet you can take a look at the ones that are available and find out more information about them. In fact, they provide information about the dog's backgrounds and even what they think their needs may be. If you haven't owned a dog before, we highly encourage you to foster to understand a rescue dog's needs.
Once you know which dog or cat you would like you can fill out the application to see if you're a good fit. You will need to complete additional steps that will be communicated to you after you are contacted by one of their staff. In general, there is a pretty rigorous application process to make sure you will be able to care for a dog.
Doodle Rescue Information:
4. WAG Animal Rescue Michigan
WAG is a non-profit facility that is entirely run by volunteers who take care of both dogs and cats. This is one of the longest-running facilities around and has actually been in existence since 1988. You'll also see WAG Dog Rescues in various other states.
They adopt animals from shelters as well as take in owner surrenders. Not only that but they house each of these animals with foster parents until they can find them a loving and happy home. You can find a Doodle rescue here if you check in regularly at this shelter.
This facility has rescued over 15,000 pets and they continue to take in more all the time. If you're interested in fostering a Doodle you can fill out the application or you can apply to adopt one of these pets.
You can look up specific animals that are available for adoption and fill out the application online. The application is quite rigorous and you will need to spend some time filling it out. This helps to make sure that each animal is placed in the right home and cared for the rest of their life.
Doodle Rescue Information:
What Your New Doodle Rescue Needs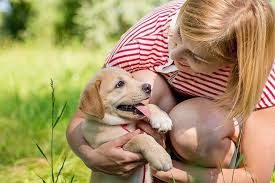 If you're going to take in a rescue dog there are a number of different things that you need to know. For one thing, you need to understand that these dogs aren't going to be just like the puppies that you might buy from a breeder. In fact, many rescue doodles in Michigan are going to be on the older side. It's rare that you will find a Doodle puppy in a rescue.
In addition, rescue dogs are going to be entirely different and will require different types of care. They're going to need someone who can be supportive, loving, and patient with them, so make sure you're ready to give them all of these things and more.
Your new Doodle rescue may not know how to show you love yet or even how to accept love from you, but that doesn't mean that you shouldn't be showing them love. You should be trying to show love and affection as much as possible and in whatever way your dog is equipped to accept it. Keep in mind this may not be through petting or playing. It might just be sitting near them or giving them food, water, and treats. Some dogs may not be able to trust their new owners early on if they have had a prior history of abuse.
In addition, your dog is going to be slow to come around to your rules, your affection, and everything else about your home. Be patient with them. These dogs have generally been mistreated, which means that harsh words or any form of physical punishment may be overwhelming for them.
They need you to be loving and patient about what they're going through and how they react to you and your home. If you can be patient they will eventually come around.
Any Doodle rescue dog needs to get outside and get exercise and that means you'll need to get your dog out as well. If they have a physical injury or health problem you may need to talk with a veterinarian about what they need and how to give them the best possible care and exercise that they need. No matter what amount of exercise they need this is another chance for you to show them love and care.
As your dog is able to accept your love and attention you'll want to make sure you're spending time playing with them. Remember, your Doodle is just like any other dog and they want to be cared for and loved.
Playing with them is a good way to show that once they're able to feel comfortable with you. Take the time to sit down with them and play, but keep in mind that rough play may not be a good idea with a Doodle that has been through a difficult life. Playing with toys such as balls and pull toys may be the best way.
Conclusion for Best Doodle Rescue in Michigan
If you're looking to adopt from a Doodle rescue in Michigan, you've certainly read the right article. Remember to always discuss with your family before you adopt a dog. In general, Doodles have a fun-loving temperament and personality, but you'll have to account for their previous history. Some dogs take a lot of time to trust you, so you'll want to take time to bond with them. In the end, Doodle rescue dogs are typically some of the nicest dogs that you will find at a rescue.
Garrett loves animals and is a huge advocate for all Doodle dog breeds. He owns his own Goldendoodle named Kona. In addition, he volunteers at the Humane Society of Silicon Valley, where he fosters dogs and helps animals. Garrett enjoys writing about Doodles and believes that dogs can teach humans more about how to live than humans can teach a dog.
Why Trust We Love Doodles?
At We Love Doodles, we're a team of writers, veterinarians, and puppy trainers that love dogs. Our team of qualified experts researches and provides reliable information on a wide range of dog topics. Our reviews are based on customer feedback, hands-on testing, and in-depth analysis. We are fully transparent and honest to our community of dog owners and future owners.