In this guide, you'll find the best German Shepherd rescues in Texas. Don't proceed just yet – here's what you need to know. Adopting a German Shepherd is not for the faint-hearted. Similar to purchased German Shepherds, these dogs need a lot of time and training. You will need to bond, train, and control this strong-willed breed, or it will do it for you.
When we say control, we mean calm, confident, and firm leadership, not abuse. Earning the German Shepherd's respect, loyalty, and trust requires being a fair and confident leader. The dog will not yield or thrive in an unsupportive environment. This athletic breed will excel in obedience, agility, retrieving, herding, companionship, or service work. If you're ready to bring this breed into your home, here are the top 7 German Shepherd Rescues in Texas that you can reach out to.
Before scrolling down this list of German Shepherd rescues in Texas, you should check out these breeds: Best Corgi Rescues in Texas and Best French Bulldog Rescues in Texas.
1. German Shepherd Rescue of Central Texas
First on the list of the best German Shepherd rescues in Texas is "German Shepherd Rescue of Central Texas." German Shepherd Rescue of Central Texas (GSDRCT) is a volunteer organization that gives German Shepherds a second chance. They rely on private foster homes where families welcome German Shepherds and their mixes as family.
The dogs receive medical care, ongoing preventative care, and nutritious food. GSDRCT spays and neuters the dogs, update them on vaccinations, immunizations, and microchips them before adoption placement. The 501(c) (3) non-profit's dogs come from all backgrounds. The rescue selects the German Shepherds based on their temperament and adaptability. They check the temperament and learn the dog's history as much as possible before including them into their program.
The application process is straightforward and similar to many rescues on this list. You will need to complete an adoption application, have your references checked out, have a home check conducted, and meet the dog in foster care before adoption. To adopt a German Shepherd, the rescue requires a $300 adoption fee. The rescue serves the Central Texas region, including Austin, Waco, San Antonio, Houston, and Dallas.
German Shepherd Rescue of Central Texas Details
2. DFW German Shepherd Rescue
DFW German Shepherd Rescue is a volunteer organization in North Texas rescuing and caring for homeless German Shepherds from Texas. Most of the German Shepherds in their care come from owner surrendered, area shelters, and strays. The rescue estimates over 40% of German Shepherds that come into their rescue program are severely malnourished and need several months of rehabilitation.
Rescue's veterinarian tests the dogs and vets them before adoption placement. The application process is similar to GSDRCT and takes 15 to 30 minutes. German Shepherd purebred puppies under one year cost $400, 1 to 6-year-olds cost $350, and seniors about seven years cost $250. It mixes range between $250 and $300 depending on age.
DFW German Shepherd Rescue Details
3. Austin German Shepherd Dog Rescue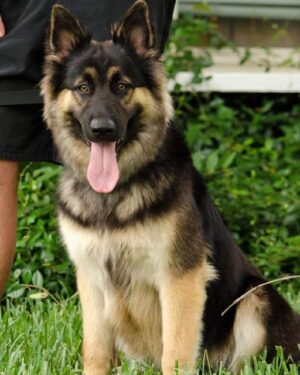 Founded in 1998, Austin German Shepherd Dog Rescue (AGSDR) draws its inspiration from an abandoned pup known as Mutt. Mutt, a German Shepherd dog, was left with his litters on a country road. The organization's founder rescued the Mutt and lived with him until the dog passed on. The rescue stresses match quality between the adopter and dog over placement quantities.
For this reason, you may find they place many German Shepherds in one month and very few in the next month. Occasionally, a German Shepherd will live out its days in a private foster home if it's not adopted. The rescue provides veterinary care, heartworm treatment, training, grooming, and meets other individual dog needs. AGSDR directors approve all placement decisions.
Foster parents play a heavy role in these decisions. After being rescue-approved, they will assess your interaction with your chosen dog and interview you before adoption. If you're approved for placement, the foster parents will be at hand to assist you. The adoption fee for German Shepherd puppies under 12 months is $300, and GSDs above one year are $350+.
Austin German Shepherd Dog Rescue Details
4. Good Shepherd Rescue of Texas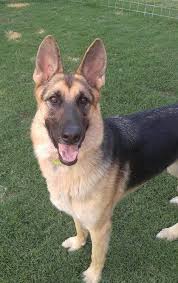 Good Shepherd Rescue of Texas (GSRT) is a volunteer group in Dallas and Fort Worth area. The rescue, founded in 1999, provides a haven for German Shepherds across Texas. They place the rescued dogs in private foster care where they are family. Before being placed in their rescue program, GSRT tests the rescued German Shepherds for heartworm, updates them on vaccinations, spay, and neuters them. Through donation support, the rescue tries to meet each dog's needs. The application process is simple and takes 10 to 15 minutes to complete.
The approval process, however, takes longer. Once approved, you will meet your chosen dog, and if it's a match, you'll go home with it. German Shepherd purebred puppies cost $400, purebred adults cost $350, and purebred seniors above seven years cost $250. German Shepherd mixed puppies cost $350, and mixed breed adults cost $250. The rescue gives priority to families and individuals with prior German Shepherd experience. Aside from German Shepherds, you can also find Belgian Malinois and Dutch Shepherd from this rescue.
Good Shepherd Rescue of Texas Details
5. Greater Houston German Shepherd Dog Rescue
Greater Houston German Shepherd Dog Rescue is a breed-specific volunteer organization. The rescue only accepts purebred German Shepherds from public shelters or surrenders by owners. The German Shepherd rescues receive health care inclusive of spaying/neutering and micro-chipping. The rescue places the German Shepherds in foster homes until adoption placement.
Throughout the dog's lifetime, the rescue offers a permanent sanctuary if things are wrong. The rescue only adopts families and individuals in the greater Houston area. If you're within this area, you can expect application processing to take up to 4 weeks after submission. Once you're approved, a coordinator will discuss and suggest available German Shepherds that would be the best fit.
The rescue's foster families, similar to AGSDR, weigh heavily on whether you can adopt a particular GSD rescue. Depending on the German Shepherd, the rescue may require you to enroll the dog in additional obedience training. The adoption donation fees for puppies under six months are $375, adult dogs go for $350, and senior dogs above 6 go for $250.
Greater Houston German Shepherd Dog Rescue Details
6. Grace Mercy Love German Shepherd Rescue
With over 40 years of rescue experience, Grace Mercy Love, German Shepherd Rescue (GMLGSR), helps dogs from being needlessly euthanized. The rescue works with other Texas rescues and shelters to place these treasured dogs with affectionate families. The adoption process is lengthy and requires a lot of patience. GMLGSR's adoption policies are strict, and they will require you to meet several conditions before you successfully adopt a GSD. The rescue allows for non-local and out-of-state adoptions.
If you're not local to the Houston or Katy area, the rescue will require you to travel and spend at least one night in the area. You might need to drive or fly in several times to ensure the dog is a great fit. The adoption fee depends on GSD's age. On average, puppies will cost over $350, adults will go for $300+, and seniors for $250+. Aside from rescuing GSDs, the rescue is information-forward. They work tirelessly to educate people on responsible pet ownership, caring for pets, and meeting their needs to reduce the number of homeless, abandoned, and injured GSDs on American soil.
Grace Mercy Love German Shepherd Rescue Details
7. Blue Angel German Shepherd Dog Rescue
Last on the list of the best German Shepherd rescues in Texas is "Blue Angel German Shepherd Dog Rescue." Blue Angel German Shepherd Dog Rescue's (BAGSDR) mission is to save unwanted GSDs from high-kill shelters in San Antonio and adopt them to wonderful, responsible families. The rescue operates under Rescuers United for Furry Friends, popularly known as RUFF. 
Their dogs mainly come from active duty military personnel who surrender their GSDs because of duty station transfers. Their adoption process is straightforward. The rescue requires an adoption fee of $450 for puppies under one year and $350 for dogs above one year. BAGSDR usually restricts adoption to San Antonio. However, they do make exceptions if it's in the dog's interest.
Blue Angel German Shepherd Dog Rescue Details
German Shepherd Product Recommendations: Best Foods For a German Shepherd to Gain Weight.
Frequently Asked Questions
What is the rarest German Shepherd color?
Isabella shepherds feature a light lavender color that's rare in German Shepherds. This is from the recessive combination of liver and blue. The AKC adds that the German Shepherd coat color will vary with most colors permissible, and intense, rich colors are preferred. Pale, washed-out colors and blues or livers are serious faults, and a white German Shepherd is disqualified.
What are the five types of German Shepherds?
The five types of German Shepherds include:
Black German Shepherd
Panda German Shepherd
Saddle Coat German Shepherd
White German Shepherd
Sable German Shepherd
What German Shepherd color is the best?
The German Shepherd coat comes in various colors, with solid and rich colors preferred. The most common coat colors include:
Black and tan
Black and red
Solid black
Blue
Gray
Liver
Sables of various shades
Black and cream
Black and silver
White (not accepted in the show ring)
Bi-color
How much should I pay for a German Shepherd?
There are many German shepherds for adoption. This breed needs an active and experienced dog owner who will train, exercise, and participate in dog sports. A German Shepherd puppy ranges from $2349 to much more if you opt for a fully trained protection dog.
Where can I find a good German Shepherd puppy?
You can adopt a German Shepherd from a shelter. Today, with such a significant pet population problem worldwide, breed rescues are an excellent way to go. 
Many rescue organizations are breed-specific that cater to specific breeds like the German Shepherd. Adopted dogs are permanently altered before they leave a rescue and will provide lots of information about the pet being adopted. 
To find a good German Shepherd rescue, talk to your vet, friends, or local animal shelter, or reach out to your breed club. You can also find a reputable German Shepherd breeder. 
Visit dog shows and other dog events, talk to other German Shepherd owners and ask them to recommend a few breeders.
What is the lifespan of a German Shepherd?
German Shepherds have a lifespan of 9-13 years. The German Shepherd has a few possible health concerns that need to be addressed early in life. This includes monitoring for the following:
Bloat
Epilepsy
Hip and elbow dysplasia
Panosteitis
Exocrine pancreatic insufficiency
Several factors will affect how long your German Shepherd lives. First, regular veterinary care with a high-quality diet and good exercise will allow optimal health, happiness, and longevity.
What is a black German Shepherd called?
Usually, German Shepherds have a black and tan coat. A black German Shepherd is rare, and purebred German Shepherds carry the gene for purebred black German Shepherds. 
The black German Shepherd is sought after and can cost more than the black and tan German Shepherd. Black German Shepherds have the same traits as other German Shepherds. There's also the Czech Shepherd, primarily black and tan, all black or sable in color.
Which is better, male or female German Shepherd?
Both male and female German Shepherds need training, socialization, and plenty of exercise starting from puppyhood. The GSD adapts easily to city, rural or suburban life. 
Whether you parent a male or female GSD, this breed needs an active life with plenty of mental stimulation.
Conclusion For The "Best German Shepherd Rescues in Texas"
Many rescue German Shepherds are beautiful dogs that need a better set of cards. They are looking for forever, loving, responsible indoor homes, whether they can be family. In return, you can expect undying loyalty and love. Even though owning any dog requires enormous commitment, it's worth it with a German Shepherd.
For more articles about the German Shepherd dog breed, check out:
If you want to learn more about German Shepherds, you can watch "German Shepherd Dog Breed Guide" from Smart Dog Lover down below: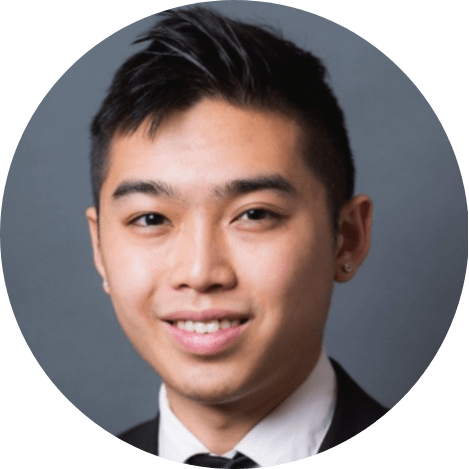 Andy is a full-time animal rescuer and owner of a toy doodle. When he's not saving dogs, Andy is one of our core writers and editors. He has been writing about dogs for over a decade. Andy joined our team because he believes that words are powerful tools that can change a dog's life for the better.
Why Trust We Love Doodles?
At We Love Doodles, we're a team of writers, veterinarians, and puppy trainers that love dogs. Our team of qualified experts researches and provides reliable information on a wide range of dog topics. Our reviews are based on customer feedback, hands-on testing, and in-depth analysis. We are fully transparent and honest to our community of dog owners and future owners.