Today, the experts from We Love Doodles will be comparing Healthy Paws vs Pumpkin dog insurance. You never know when your dog is going to need medical attention. Many things can happen to your furry friend, from common illnesses to injuries. Having pet insurance will keep you and your pet safe and happy in the case of a medical emergency.
Just like human health insurance, dog insurance helps owners cover the costs of veterinary care. Insurance plans for dogs typically cover things like cancer, hip dysplasia, and heart disease. You can also choose to cover vaccinations, routine check-ups, and prescription medications.
While it's not required, dog insurance can give you peace of mind knowing that you're prepared for whatever health issues may arise.
In this article, we will cover two of the top pet insurance plans for dogs – Healthy Paws and Pumpkin. This review should help you choose the best option for your beloved pooch.
Before scrolling down to our Dog Health Insurance Comparison, check out these other helpful articles from our team at We Love Doodles: Best Pet Insurance for Small Dogs and Best Pet Insurance for Large Dogs.
Healthy Paws Pet Insurance
Founded by Steve Siadek and Rob Jackson in 2009, Healthy Paws is one of the world's biggest pet insurers. The organization takes a straightforward approach to pet healthcare, providing a single policy plan that covers all of your pet's medical requirements.
Healthy Paws is certified to sell pet insurance in all 50 states and the District of Columbia.
Healthy Paws has been offering pet insurance through the Chubb Group since 2009. Through its "Every Quote Gives Hope" medical grant program, the corporation also has a non-profit foundation that helps shelters and rescues homeless pets.
Pros
Your pet's medical requirements are covered under the One Plan policy
Physiotherapy and rehabilitation are covered under this policy
Efficient customer service
Speedy claim processing (~2 days)
Cons
Preventative treatment (annual checkups, vaccinations, etc.) for your pet is not included in the policy price
Limited range of plans means there is no way to choose a less expensive policy
Benefits are limited when animals are enrolled for more than six years
Pumpkin Pet Insurance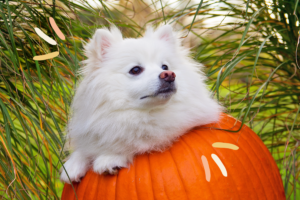 Launched in early 2020, Pumpkin Insurance is a new company owned by Zoetis Inc, one of the largest international companies supplying pet vaccinations and medications.
Pumpkin focuses on delivering a customized dog insurance solution without forcing you to pay for unnecessary medical coverage.
Because of its holistic approach, numerous Pumpkin Pet insurance reviews rank the company among the best. The business specializes in providing preventive treatment and life insurance coverage for your fur baby.
New York City is home to the Pumpkin pet insurance headquarters. You can purchase Pumpkin pet insurance in 28 states, including Washington, D.C. It's also worth noting that all Pumpkin Plans provide covered care from any licensed veterinary clinic in Canada or the United States.
Pros
Pet insurance with a variety of coverage options
Excludes fewer health conditions
Enrollment has no upper age limit
The policy covers preventative care
Deductible per year
Other family pets get a 10% discount when they join Pumpkin.
Cons
The cost depends on the deductible you choose, your pet, and your zip code
Uses a third-party company for claims, billing, and customer service
Slow claim processing (takes 14 – 28 days)
Healthy Paws vs Pumpkin Pet Insurance
Not all dog insurance policies are created equal! There are many factors to consider when selecting the ideal insurance plan for your pup. Here's a more specific dive into Healthy Paws vs Pumpkin pet insurance specifics.
Claims Processing
Most Healthy Paws' claims are paid within two days, which is among the fastest you'll find. Healthy Paws also allows you to pay your veterinarian immediately. That way, you don't have to pay a large vet payment upfront and wait for a refund.
Pumpkin promises that claims will be processed within two to four weeks, a longer waiting period than most of its competitors. Most other pet insurance policies offer a turnaround time of about ten days or less.
Winner of the round: Healthy Paws. Thumbs up to Healthy Paws for their claims processing efficiency and direct billing option!
Policy Coverage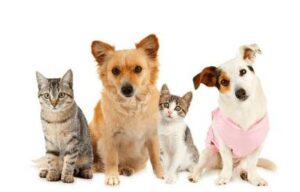 Most insurance plans, including Pumpkin and Healthy Paws, cover the following:
Hospitalization
Emergency care and surgery
Specialized exams and specialty care
Blood tests
Ultrasounds
Cat scans, MRIs, and X-rays
Rehabilitation
Chronic conditions
Euthanasia
Hereditary conditions
Congenital conditions
Non-routine dental treatment
Prescription medications
However, Pumpkin comes out on top because it includes behavioral therapies, wellness items, exam expenses, dental illnesses, and alternative or holistic therapy.
Furthermore, while the wait times of both companies are almost identical, Pumpkin's hip dysplasia treatment and surgery wait times are significantly shorter.
Winner of the Round: Pumpkin, just barely! Ultimately, Pumpkin wins this category because it excludes fewer health issues and offers more comprehensive coverage. Still, it's a close race because Healthy Paws has been in operation longer and has a better reputation for its customer service.
Price Of Policy
Pet insurance premiums have a wide range of costs, typically anywhere from $20 to $100 per month. The cost is determined by the specifics of your pet, like its breed, location, and age. Policy pricing will also consider your lifestyle and the type of coverage you're hoping to achieve.
Getting A Quote
Plan Customization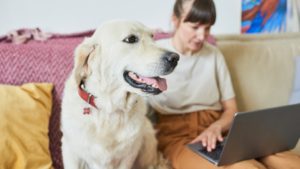 The plan customization options offered by both Pumpkin and Healthy Paws are one of the significant differences between them. Pumpkin provides a range of plans, while Healthy Paws offers a single, one-size-fits-all policy.
Healthy Paws Plan Customization
Healthy Paws' plan has limitless payouts. However, annual deductible amounts and reimbursement are limited depending on your pet's age at enrollment.
Aged 8 and up:
Deductible of $750 or $1,000
Eligible for a 50% to 60% cashback
Aged 6 to 8 years old:
Reimbursement of 60% to 80%
Deductibles of $250, $500, or $750
Under five years old:
70% to 90% reimbursement
Deductibles of $100, $250, and $500
Pumpkin
In contrast, Pumpkin has several options for customizing your coverage to match your needs.
Dogs can receive annual payouts of $10,000, $20,000, or an infinite amount.
$100, $250, and $500 in deductibles
90% reimbursement
In addition, Pumpkin provides an add-on to cover preventative care and wellness.
Winner of the round: Pumpkin. Overall, Pumpkin offers more customization possibilities than Healthy Paws, making it a better, more budget-friendly choice.
Customer Service & Reputation
Pumpkin is a new pet insurance company. As such, some customers have raised concerns about cost, cancellation issues, and long claim processing times. Pumpkin is still working through these issues. Because they are new, it may take time for this company to stabilize its performance, pricing, and client experience concerns.
Healthy Paws, on the other hand, has one of the best reputations in the pet insurance industry. It was the first company in the industry to offer limitless claim payouts, among other things.
The bulk of Healthy Paws' customer complaints stems from a misunderstanding of their policy's coverage and exclusions. Unfortunately, all pet insurance providers do this, so we recommend reading your policy thoroughly before signing up.
Winner of the round: Healthy Paws. Because of its years of experience and positive reviews, Healthy Paws beats out Pumpkin when it comes to customer service and reputation.
What To Look For In A Good Insurance Plan?
There are a lot of things to consider when you're shopping for pet insurance. You want to find a plan that covers your needs and still fits into your budget.
Next, you'll need to figure out what kind of coverage you need. Do you need health insurance, life insurance, or both? Once you know what kind of coverage you need, you can start comparing plans.
Finally, look at the insurer's reputation and choose one with positive customer reviews.
Do I Need Health Insurance?
All dog owners should consider getting health insurance for their furry friends. The peace of mind that comes with knowing your dog is taken care of in case of an accident or illness is worth the price of insurance. The last thing you need is to be unable to financially support your dog in an emergency.
As more companies offer pet health insurance, it's becoming easier and cheaper to find a policy that fits your needs. Good luck and happy searching!
Frequently Asked Questions
Does pumpkin cover hip dysplasia?
Yes, Pumpkin covers hip dysplasia in all dogs eight weeks and older. The waiting period for hip dysplasia coverage is 14 days.
What company owns Healthy Paws?
The Chubb Group Companies own the Healthy Paws brand.
Does Pumpkin Pet Insurance increase with age?
Similar to other pet insurance policies, Pumpkins premiums typically cost more the older a dog is.
Verdict – Healthy Paws vs Pumpkin
Healthy Paws triumphs over Pumpkin in some services because of its long-standing reputation, speedier claim processing, and lower pricing. Healthy Paws also provides its services at reasonable costs and offers unlimited annual coverage. Still, there are better plans for owners of senior pets because Healthy Paws' deductible and reimbursement options are limited.
Summary Comparison
With its plan customization choices and broad coverage, Pumpkin Pet Insurance is increasingly gaining popularity. But how does it stack up against Healthy Paws, a dependable and well-respected pet insurance provider? Check out the table below for a summary comparison of Health Paws vs Pumpkin dog insurance.
Remember that each pet and household budget is different, so getting estimates from several companies for your specific scenario can assist in ensuring that you get the best coverage and price for your needs.
| | | |
| --- | --- | --- |
| | Healthy Paws | Pumpkin |
| Coverage | Limited | Comprehensive |
| Price | Varies | Higher |
| Average Claims Processing Time | 2 days | 14-28 days |
| Plan Customizations | Restricted | Offers a range |
| Customer Service and Reputation | Excellent and efficient | New and untested |
| Coverage for Health Conditions | Comprehensive with no hip dysplasia and dental | Comprehensive depending on your plan customization |
If you find this guide, "Healthy Paws vs Pumpkin" helpful, you can check out these other similar articles from our team at We Love Doodles:
You can learn more about pet insurance, by watching, "Pet Insurance 👉 Is it REALLY worth it?? 🤔 Here's the sad truth…" down below:
Garrett loves animals and is a huge advocate for all Doodle dog breeds. He owns his own Goldendoodle named Kona. In addition, he volunteers at the Humane Society of Silicon Valley, where he fosters dogs and helps animals. Garrett enjoys writing about Doodles and believes that dogs can teach humans more about how to live than humans can teach a dog.
Why Trust We Love Doodles?
At We Love Doodles, we're a team of writers, veterinarians, and puppy trainers that love dogs. Our team of qualified experts researches and provides reliable information on a wide range of dog topics. Our reviews are based on customer feedback, hands-on testing, and in-depth analysis. We are fully transparent and honest to our community of dog owners and future owners.