If you're searching for the best Yorkshire Terrier rescue shelters in Ohio, you've come to the right place. We've put a list of reputable rescue shelters together to help you give a deserving dog a second chance.
Rescue dogs often have a bit of a bad reputation. Many people wrongly assume that they have behavioral issues or health problems. This can sometimes be the case, but more often than not, dogs are left at these shelters through no fault of their own. Every dog deserves a loving home and an owner that loves and takes care of them.
Yorkies make excellent pets with oodles of character and personality. Being toy size, they may look tiny, but they make up for this with all the energy and love they'll bring you as you get to know each other.
They're incredibly smart and enjoy learning lots of different tricks, and they're very interested and curious. They love to be cuddled up by their owners and are very affectionate dogs. They have beautiful coats that you can keep either long or short, but make sure you keep them well-groomed.
Before scrolling down this list of Yorkshire Terrier rescue shelters in Ohio, check out these other recommendations from our team at We Love Doodles: Best Dachshund Rescues in Ohio and Best Australian Shepherd Rescues in Ohio.
Find a Yorkshire Terrier Rescue Near Me in Ohio
It's lovely that you're thinking about bringing a Yorkie into your life, especially one looking for a second chance.  We hope that you'll find this list helpful and that you can find a Yorkie its forever home.
Yorkie Product Recommendations: Best Dog Food For Yorkie Puppies and Best Tug Toys For Dogs.
1. Little Yorkie Rescue
Little Yorkie Rescue is based in Lorain, Ohio, and specializes in finding adorable Yorkshire Terriers their forever homes. Donna Rickard from Little Yorkie Rescue set up her nonprofit charity after her own dog sadly passed away. Little Yorkie Rescue was launched in memory of her little dog and is a real passion project.
Donna cares a lot about making sure her puppies go to suitable homes as she understands how much love these dogs have to give. Donna has been rescuing for over ten years now, so has a vast amount of knowledge about each dog she has rehomed and about the breed itself.
She is well regarded in the rehoming community, but she also has a strong partnership with 4 Pets Clinic in Avon and has regular fundraisers to raise money for her non-profit.
As a part of the application process, Little Yorkie Rescue asks that you supply a veterinary reference and two personal references. They'll also do a home check to ensure that it's suitable for the puppy you're planning to rescue. All dogs will be microchipped and spayed or neutered before leaving Little Yorkie Rescue and would have been vet checked as well.
If you'd like to speak to Little Yorkie Rescue about the next steps and which Yorkies are available for rehoming, don't hesitate to contact them below.
Little Yorkie Rescue Details
2. Yorkie Rescue of America
Tiffani from Yorkie Rescue of America has been saving and rehoming Yorkies since 2011 and has helped rehome over 400 Yorkshire Terriers across the country. The dogs that she rehomes need much love and attention and are currently living with foster parents who can care for their medical needs before being adopted, hopefully by you!
She specializes in taking in dogs that might have been considered a 'lost cause.' However, these wonderful dogs are so worth the TLC required to give them a good life. Tiffany has a passion for giving Yorkies in need the best hope of everyday life.
Some may have disabilities or impairments or may need medical attention, so you'll need to be prepared to accommodate for that. You can be sure that she'll be able to help you find your perfect match and will be able to guide you through the process of caring for this belovedbreed.
Yorkie Rescue of America Details
3. United Yorkie Rescue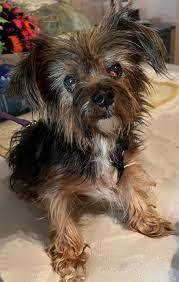 In a town called Wales, 30 minutes outside of Milwaukee, Wisconsin, you'll find United Yorkie Rescue. Although not directly in Ohio, this rescue serves the whole of the United States, sourcing the very best pedigree Yorkies in your state.
All available Yorkies live with loving foster families until they find their forever home. Therefore, you may not be able to visit them; however, you will be put in contact with the foster carer to ask any questions and receive updates about the dog you've chosen.
United Yorkie Rescue has rescued a whopping 3,972 purebred Yorkshire Terriers and mixes. All Yorkies are veterinary-checked before leaving their foster homes and will be up to date on vaccinations and flea or worm treatment when they go home with you.
United Yorkie Rescue Details
4. Save a Yorkie Rescue
Last on the list of the best Yorkshire Terrier rescue shelters in Ohio is Save a Yorkie Rescue. Based predominantly in the American northeast, Save a Yorkie Rescue has successfully saved and rehomed over 2,500 Yorkies since 2002.
All available Yorkies are currently living within a brilliant Yorkie foster network until they can find them forever homes. Because they're living in a home, these foster parents will be able to tell you all about their habits and personalities and will be able to fill you in on all their little quirks.
If you see a puppy that you'd like to adopt, then head on over to their adoption page and fill out an application form.  Please be mindful that your house will need to be checked to make sure that you can provide a loving home for the dog you'd like to bring into your life.
All dogs are spayed or neutered before you pick them up and take them home. They'll also be heartworm checked, dewormed, and groomed. If there are any ongoing health issues, you will be made aware of these needs. Get in touch using the details below if you'd like to know more.
Save a Yorkie Rescue Details
How to Choose a Yorkshire Terrier Rescue Shelter in Ohio
There are a few important things to look out for when choosing a rescue center and picking out your new pet:
The most important thing is to research the breed. You might have friends or family who have a Yorkie. Have a chat with them about the good and bad points about owning a dog and owning a Yorkie in particular. You can also find lots of information online, but even better, give one of the rescue centers a call! They'll be able to give you lots of advice.
Don't choose to adopt a rescue dog if you don't have time to train it or if you're out of the home for long periods of time.
Speaking of, you must have a chat with the rescue center and the foster family to understand the needs of the dog you'd like to adopt. They'll be able to tell you more about their personality, quirks, and needs.
Unlike a breeder, you may not be able to visit your dog until it's time to pick them up. However, the rescue center should be able to provide photos, videos, and a veterinary check as well as medical records.
Make sure your home is ready for the dog you'd like to adopt. Your home must be adapted to their needs. In most cases, you'll need to own the home, have a fenced yard, and be over 21 years old.
Remember that some dogs may have medical needs, so make sure you get pet insurance or have savings if you need to take care of any veterinary bills.
Remember that it's a significant change for the dog and you, so you'll need a lot of patience and a lot of love. Give them time to settle in, and your rescue center will be there to support you along the way.
More Information About Yorkshire Terrier Rescue Shelters in Ohio
We've done a lot of independent research to ensure that this list is as up-to-date and correct as possible. We do not support puppy mills or puppy farms and have taken reviews from each of these rescue centers into account.
Each of the dogs in these rescue centers deserves a second chance, and we bet they'll be delighted you've chosen them to spend the rest of their lives with you! Make sure that you can communicate what you want in your dog so that you're matched up with just the right Yorkie for you.
Allow the dog and yourself a few weeks to get to know each other, let them get used to your routine, and get comfortable in your home. You'll be best friends in no time.
Conclusion For The "Best Yorkshire Terrier Rescue Shelters in Ohio"
Bringing home a new pet is a really big decision, especially if they've had a bit of a tough start in life, but we hope that we've made the process easier for you. A rescue dog is for life, and we're sure that you'll be able to find an incredible dog to call your own using the list of centers we have provided.
For more guides similar to this list of Yorkshire Terrier rescue shelters in Ohio, you can check out:
Before you bring home a Yorkie from a rescue shelter in Ohio, you can learn more about the breed by watching "Yorkshire Terrier – Care and Training Information" down below: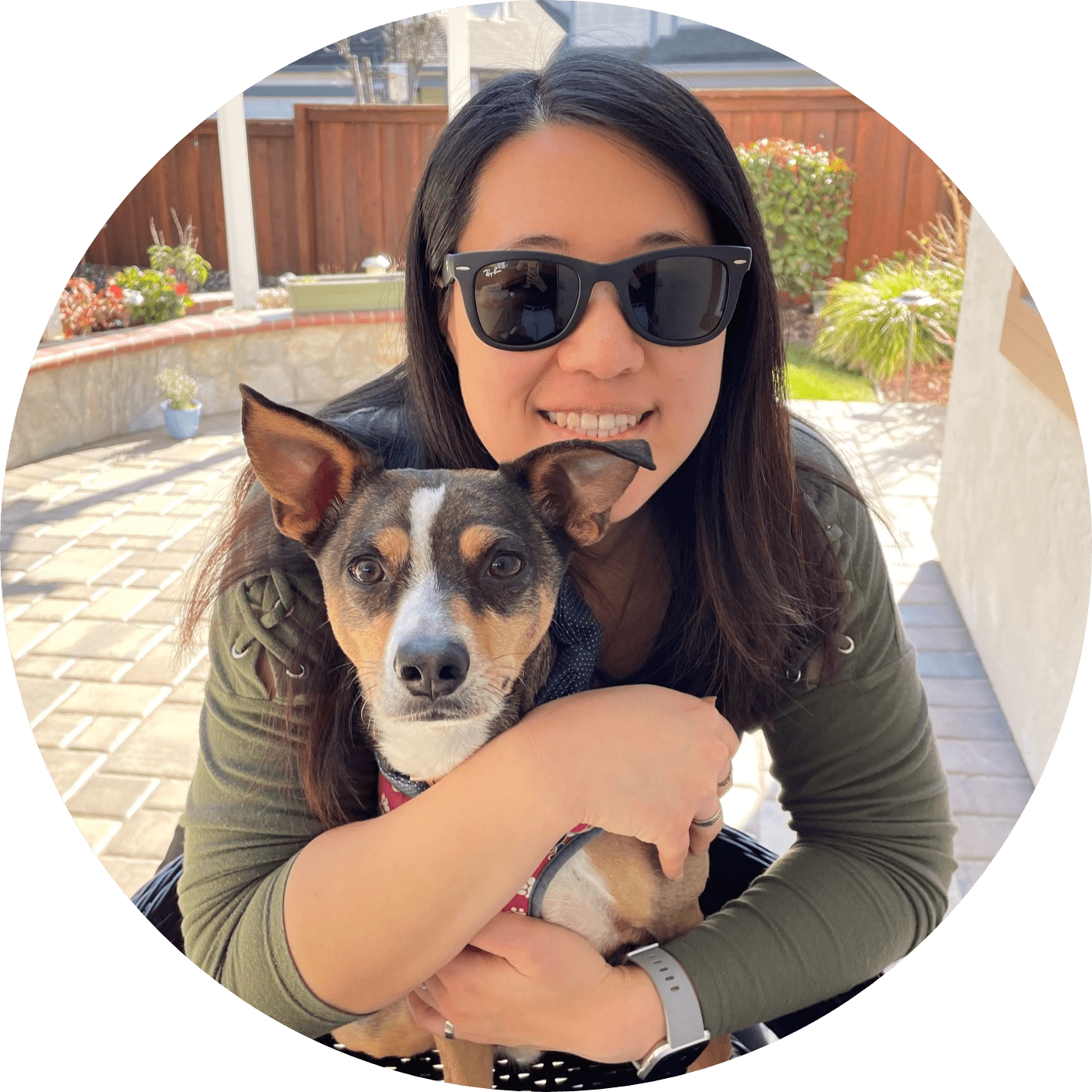 Dr. Sabrina Kong graduated from the Royal Veterinary College in England in 2016 and has been working at a small animal clinic in Northern California since then. She grew up in the Bay Area and got her bachelor's degree from Cal Poly San Luis Obispo. She also became a Certified Canine Rehabilitation Practitioner through a program at the University of Tennessee.
When she isn't in the clinic taking care of her four-legged patients, she enjoys traveling and trying new foods with her friends and her three-legged dog, Apollo. She adopted Apollo from her clinic when he was a puppy with numerous health issues. Dr. Kong truly cares about taking care of animals.