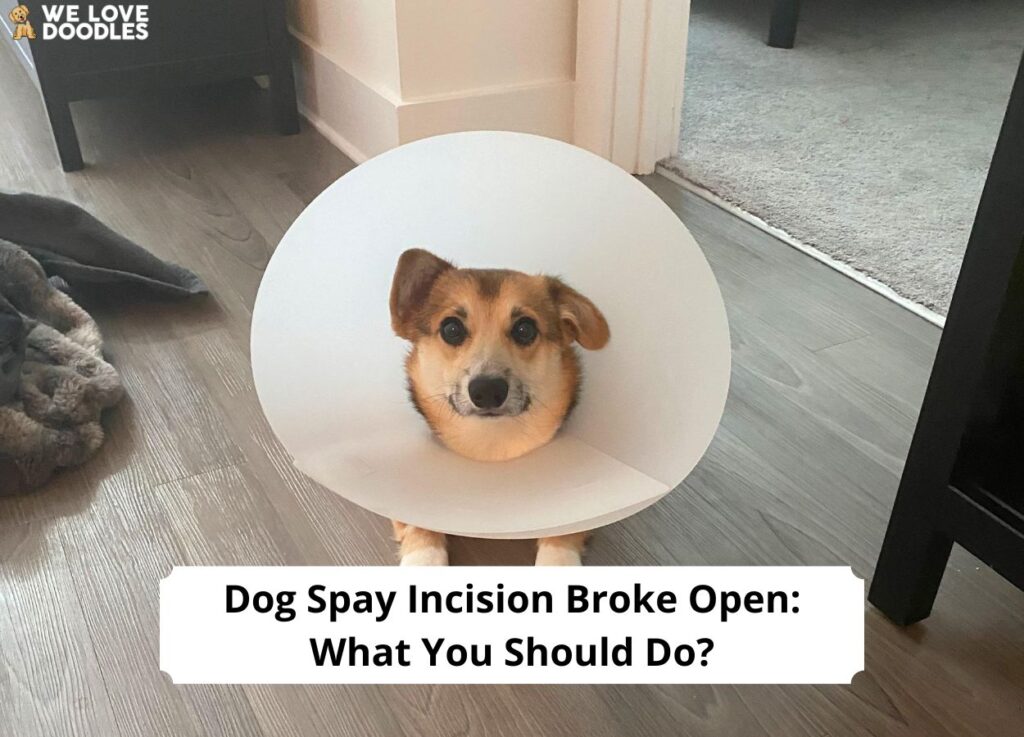 We love our dogs and want what's best for them. That's why it's understandable to be nervous and eager to provide them with the best care possible. If your dog spay incision broke open, there's no need to panic.
This article will help you understand the symptoms of a spay incision that has broken open, the steps you should take if you notice them in your dog, and the likely causes of why the incision opened.
Before scrolling down this guide, "Dog Spay Incision Broke Open: What You Should Do," you can check out these other similar articles from our team at We Love Doodles: When to Spay a Labradoodle? and When to Spay a Cavapoo?.
What is a Spay Incision?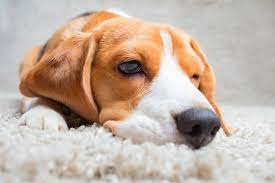 Spaying your female dog is an excellent choice to avoid unwanted puppies. But like any surgery, it comes with risks. In this surgery, a veterinarian removes your dog's ovaries, fallopian tubes, and uterus. A spay incision is a cut the veterinarian makes to access your dog's reproductive organs.
Typically, a spay incision can be found on either side of the lower ribcage, just below the breast bone. The surgery usually takes around an hour, though this can vary depending on your dog's size and age. After making the incision, the veterinarian will stitch it shut, usually with dissolving stitches.
Unfortunately, even the best stitches can fail, and your dog's incision might show signs of breakage.
What Can Cause A Spay Incision To Break?
There are a few reasons your dog's spay incision might break. The most common cause is a strain on the stitches, which can occur when the dog tries to move around too much or play too hard. If this occurs, the stitches may begin coming undone and eventually tear.
Another potential cause of your dog's incision breaking is a bacterial infection. If an underlying medical condition causes infection, then bacteria may enter through the wound and spread rapidly throughout the body. If you notice any symptoms of infection in the incision, you should seek veterinary care for your dog as soon as possible.
Medical conditions such as heart problems, diabetes, and kidney issues can also slow the healing process, leading to complications. Furthermore, improperly using surgical instruments or not sterilizing them after each use may contribute to bacterial infection or stitch breaks.
In any case, if you notice your dog's spay incision starting to fray or break apart – especially in the days following the surgery – seek veterinary attention immediately for further assessment and treatment options.
What To Do When Dog's Spay Incision Breaks Open?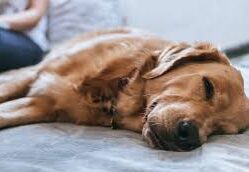 It's not uncommon if a dog spay incision broke open after surgery, so there's no need to panic. In most cases, this is minor and can be easily fixed. Your first step should always be to contact a veterinarian, just in case.
If your dog's spay incision breaks open, follow these steps:
Contact your veterinarian.
If you are unable to reach your veterinarian, take your dog to the nearest emergency animal hospital.
A veterinarian will give your dog a physical examination and may order X-rays or other tests to determine the cause of the problem.
If the incision has just opened, it can usually be repaired with sutures or staples. However, if the incision is over 24 hours old or there is evidence of infection, your dog may need to stay in the hospital for treatment.
If your dog needs to stay in the hospital for treatment, veterinarians will likely prescribe antibiotics and pain medication. Your dog may also need to have their incision cleaned and re-stitched or stapled.
Once your dog leaves the hospital, it is important to follow all the instructions given to you by the veterinarian. This will help ensure your dog heals properly and doesn't experience any complications.
Some things you can do at home include cleaning the incision site with a mild soap and water solution, applying an antibiotic ointment to the incision site, and keeping your dog calm and quiet.
It is also important to monitor your dog's incision for any signs of infection, such as redness, swelling, or discharge. If you notice any of these signs, contact your veterinarian immediately.
Most dogs will need to wear a cone after surgery to prevent them from licking or scratching at their incision site. Make sure your dog wears their cone as directed by your veterinarian.
Following these instructions will help to ensure that your dog's spay incision heals properly and without complications.
Signs Of A Broken Spay Incision
If you notice any of these signs or symptoms, seek veterinary attention as soon as possible, as a broken incision can lead to infection and other health complications.
Sudden pain at the incision site
Swelling or bruising around the incision
Redness and/or warmth around the incision
Discharge or pus at the incision site
Bleeding from the incision
Crusting or scabbing around the incision
Increased activity levels or restlessness
Loss of appetite
Depression or lethargy
Fever
A Dog's Recovery From A Spay Procedure
In general, vets recommend limiting your dog's activity for the two weeks following a spay procedure. You should also keep exercise to easy walks that are short in the beginning and gradually increase as your dog heals.
Of course, this timeline significantly depends on the dog's general health, age, and lifestyle.
Day One
Immediately after the surgery, your dog will be groggy and may not want to eat or drink much. It's important to make sure she drinks plenty of water. You can also give her ice chips to lick. If she doesn't want to eat, that's okay. She'll likely be back to her normal self in a day or two.
Day Two
On day two, your dog should feel better and start showing interest in food again. Offer her small meals throughout the day instead of one large meal. She may still be a little sleepy, so don't worry if she naps more than usual.
Day Three
By day three, your dog should be feeling almost back to normal. She may even want to play a little bit! But you should still be careful playing, which is usually why spay incisions break open. Keep her calm and quiet, and limit her physical activity and movements for the next two weeks.
Continue offering small meals throughout the day, and make sure she gets enough fluids by offering her water frequently.
Day Four
On day four, you can start feeding your dog her regular food again. She might be playful, but you should still limit her movements. If she seems tired, that's okay. She might still be a tad groggy and need extra rest for the next few days.
Day Five
By day five, your pooch will be feeling much better and will start returning to her normal bubbly self! You can take her out for short, slow, and easy walks. However, you should still monitor her incision site and contact your veterinarian if you notice any redness or swelling.
How To Know If Dog's Spay Incision Is Healing Normally?
After spay surgery, monitoring your dog's incision site for signs of infection is important. A healing incision will look clean, and the hair surrounding it should begin regrowing. Further, there should be no swelling or pain around the incision, and it should shrink in size as it heals.
Another way to tell if your dog's spay incision is healing properly is to look for discharge. A small amount of clear or yellow discharge is normal and indicates that the wound is healing. However, if the discharge is greenish or pus-like, it may be a sign of infection.
Your dog's incision will heal quickly and without complication with proper care. Contact your veterinarian immediately if you notice any redness, swelling, or discharge.
How To Care For My Dog's Spay Incision?
While a spay procedure is relatively simple, you can help care for your dog's incision site to heal so she feels better sooner.
First, keep an eye on it. Look for any signs of redness, swelling, or discharge. If you see any of these, call your vet right away.
Second, keep the area clean and dry. If the incision site gets wet, it could also cause an infection. Wipe it with a mild antiseptic solution, or use sterile gauze pads. Don't bathe your dog or go swimming with her.
Third, don't let your dog lick the incision. She may be tempted to do so, but licking can cause infection or break the incision open. If your dog insists on licking or chewing the site, you might have to make her wear a cone, also known as the Elizabethan collar.
If your dog refuses to wear a cone, you can put her in a doggy bodysuit or a onesie to help cover up the wound until it heals.
Make sure your dog has plenty of fresh water to drink and is still eating her food. Dehydration can worsen post-surgical pain and delay healing, so keeping your pooch hydrated is important. A healthy diet is also key to a speedy recovery.
Finally, give your dog plenty of rest. This means keeping her activity level low and avoiding strenuous exercise.
What Is The Difference Between A Neuter Incision And A Spay Incision?
When it comes to healing and care, there are some key differences to keep in mind between neutered male dogs and spayed females.
For starters, neutered males recover more quickly from surgery than females. The neuter surgery is much less complex and invasive than a spay surgery. Male dogs have less tissue that needs to heal, and the neuter incision tends to be significantly smaller.
In addition, male dogs are less likely to experience urinary incontinence after neutering. This, however, is a common problem for spayed females as their estrogen levels dip after the ovaries are removed.
While there are some critical differences between healing and care for neutered male and female dogs, the most important thing is to provide plenty of love and attention during the recovery process and to keep dogs calm so they don't open their incisions.
Frequently Asked Questions
What happens if a spay incision opens?
If your dog spay incision broke open, you should first stay calm and seek veterinary care for your pup. The sooner you can close the break, the less likely it is that the infection becomes infected.
How do I know if my dog's spay incision is open?
A healing incision will be pink, have a clear or light pink discharge (if any), and shrink in size as it heals. An open or broke incision will be red, have yellow or white discharge, and be painful for your dog. If you notice any of these symptoms, please call a veterinarian immediately.
Can an open incision close on its own?
A small opening in an incision may heal on its own, but you should monitor it closely. Any signs of infection, redness, pain, or swelling should be immediately addressed by a veterinarian.
Dog Spay Incision Broke Open? Keep Them Calm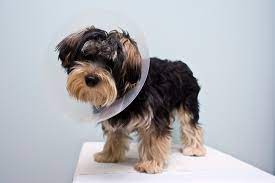 The spay procedure is a relatively simple one. Millions of dogs successfully undergo this surgery every year. The important thing is to keep your girl calm and limit mobility and exercise for two weeks following the surgery.
However, despite your best efforts, the incision can still break open. Don't panic! Instead, take your dog to the veterinarian immediately. Broken incisions are easy fixes as long as they're seen quickly. You'll want to fix the broken incision as soon as possible to avoid more serious complications.
Good luck, and thank you for spaying your dog!
For more guides similar to "Dog Spay Incision Broke Open: What You Should Do," you can check out:
You can learn more about this topic by watching "Post operative advice after your dog's spay surgery" below:
Garrett loves animals and is a huge advocate for all Doodle dog breeds. He owns his own Goldendoodle named Kona. In addition, he volunteers at the Humane Society of Silicon Valley, where he fosters dogs and helps animals. Garrett enjoys writing about Doodles and believes that dogs can teach humans more about how to live than humans can teach a dog.
Why Trust We Love Doodles?
At We Love Doodles, we're a team of writers, veterinarians, and puppy trainers that love dogs. Our team of qualified experts researches and provides reliable information on a wide range of dog topics. Our reviews are based on customer feedback, hands-on testing, and in-depth analysis. We are fully transparent and honest to our community of dog owners and future owners.