The timing on when to spay a Cockapoo dog can have several contributing factors. If you are a new dog owner or recently adopted a female Cockapoo, this medical procedure can be an essential part of their life.
Let's look at the best time to have this procedure done, its benefits, and associated costs. This way, you have all the necessary information to make the best decision possible for your new pet.
Before scrolling down this guide, "When to Spay a Cockapoo," check out these other related content from our team at We Love Doodles that could help you with this topic: What You Need to Know About Spaying and Neutering Your Doodle and Signs Your Dog Needs to Be Neutered.
When is The Best Time to Spay a Cockapoo?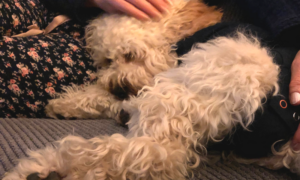 Unfortunately, no rule is set in stone that helps guide you on when to spay Cockapoo dogs. However, several indications can make your decision on the best time for your pet to have this procedure. Cockapoos can reach sexual maturity as young as six months old, significantly earlier than larger dog breeds.
This timeline can indicate when to spay a Cockapoo if you do not want to face a heat cycle or unwanted puppies. Many veterinarian clinics will perform the procedure on female Cockapoos as early as four months old. However, some instances require having a dog undergoing surgery as young as eight weeks old.
Generally, you can spay a Cockapoo anytime between 4 and 14 months old. If you adopt your Cockapoo from an animal shelter or rescue center, they may have already undergone the procedure, or you may have to commit to spaying them within a specific time frame.
This requirement helps to ensure that no more unwanted litters come from your animal. The puppies are usually not sterilized for dog owners who obtained their new pet from a reputable breeder. However, you are likely under a contractual obligation to have the spaying procedure within the first year of your dog's life.
If you are unsure of the timeline, check with your breeder or consult your adoption paperwork. If these previous situations do not apply to you or your pet, but you are considering this procedure, you have some luxury of choosing the right time for both of you. A dog that undergoes spaying will need time to recover correctly, no matter its age.
If you want to prevent your Cockapoo from entering its first heat cycle, you can have it spayed between four or six months old. If you have an older dog, you can still have your local veterinarian complete the procedure. You may want to select a time when you can stay home to care for your animal as they recover. Older dogs may need a few extra days to return to normal.
More Cockapoo Guides: Best Dog Food For a Cockapoo and Best Dog Bells For Potty Training.
Benefits of Spaying Your Cockapoo
The benefits of sterilizing your dog are abundant. If you are on the fence and wonder whether you should neuter your Cockapoo or spay your female pet, these advantages may help guide your decision.
Extends its life
Keeps it healthy
Can minimize aggression and behavioral issues
It prevents messy breeding seasons
Eliminates unwanted litter of puppies
1. It Extends Your Cockapoo's Life
Many studies conclude that spaying your Cockapoo will help to extend its life. This longevity can result from a lower risk of medical conditions and minimize risky behaviors, such as wandering, breeding, or fighting.
However, it is inconclusive on the best timing for the procedure to help prolong your pet's life. The sooner you spay your Cockapoo, the less chance of developing health conditions or participating in risky behaviors.
2. Spaying Keeps Your Cockapoo Healthy
There is no confusion when it comes to the health of your Cockapoo when you spay them. By removing its ovaries and reproductive organs, you eliminate the chance of developing several cancers that can be fatal. Spayed Cockapoos are also less prone to infections, may exhibit a more calm demeanor, and live an overall happy and healthy life.
3. Can Minimize Aggression and Behavioral Issues
Although spaying is not the only solution to handling an aggressive or non-compliant dog, undergoing this procedure can help. Female Cockapoos who experience less estrogen production after spaying may appear calmer, less territorial, and easier to train.
4. Prevents Messy Breeding Seasons
Female dogs will be messy when they come into heat during their breeding season. Although this breed is small, there can still be blood for 16 to 18 days. Consequently, a fully sexually mature Cockapoo can have a heat cycle every six or seven months, starting at six months old. If you want to avoid cleaning up after your animal and dealing with indoor doggie diapers, spaying them before they reach their first heat is beneficial.
5. Eliminates Unwanted Litters of Puppies
Although puppies are cute, there are many unwanted animals in shelters all around the country. Backyard breeding or accidental pregnancies are two major contributing factors to overcrowding in local animal shelters and rescues.
When you spay your Cockapoo, you help control the pet population and ensure you do not have to find homes for a surprise litter that may happen when your beloved pet escapes from your yard.
How Much Does it Cost to Spay a Cockapoo?
The price for spaying a Cockapoo can vary significantly due to several factors. Dog owners can expect to pay anywhere between $100 and $300 to have this procedure done on their pet. The age of your dog, where you live, and if your pet has any pre-existing health conditions will all come into play for the cost of this procedure.
1. Age
Although you can spay a Cockapoo any time during their life, younger animals have fewer chances of complications and tend to recover faster than older females. Puppies as young as three or four months old will be smaller than older dogs and will not require as much anesthesia due to lower body weight.
However, some dogs which are past their sexual maturity may have to reside in a veterinarian clinic overnight for observation or require more recovery medication than younger Cockapoos.
2. Location
Where you live can play a large part in the total cost of spaying your Cockapoo. So naturally, vet clinics are a profitable business. This abundance in larger urban centers provides ample opportunities to pick and choose a veterinarian that may align better with your budget.
Remote rural areas will often only have one or two animal clinics servicing the area, so that prices can be higher. The availability of supplies, lack of trained staff, and transportation costs can all drive the price of spaying your dog.
3. Pre-Existing Health Conditions
Spaying is a major surgical procedure for your pet. In addition, if your Cockapoo has any pre-existing health conditions, this process can involve more medications, available staff, overnight observation, and supplies.
For example, dogs with allergies may require alternative sedatives or surgical supplies than standard ones, which can be less expensive.
Any adjustments to the standard spaying procedure will increase the total costs for the owner. If your pet has any pre-existing health conditions, talk to your veterinarian about the risks and additional costs that spaying could bring.
Related: When to Neuter a Bernedoodle and When to Neuter a Goldendoodle.
Conclusion For "When to Spay a Cockapoo"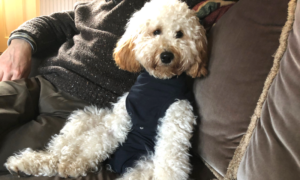 The choice of when to spay a Cockapoo can be varied, depending on where you get your pet, its age and health conditions, and the puppy's needs. New dog owners can expect to spay their animals between 4 and 6 months of age or older.
Although any significant surgical procedure will carry some risks, the spaying process is relatively safe and provides many benefits for your dog. Suppose you have any concerns about when to spay or neuter a Cockapoo, be sure to consult your local veterinarian. These trained professionals can answer any questions about the best time to have your dog sterilized.
If you find this guide, "When to Spay a Cockapoo," helpful, you can check out these other articles:
For more information on spaying your Cockapoo, you can learn more about this topic by watching "When is The Best Time to Spay or Neuter Your Dog" down below: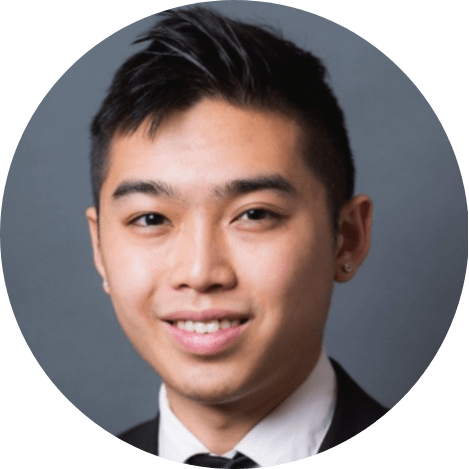 Andy is a full-time animal rescuer and owner of a toy doodle. When he's not saving dogs, Andy is one of our core writers and editors. He has been writing about dogs for over a decade. Andy joined our team because he believes that words are powerful tools that can change a dog's life for the better.
Why Trust We Love Doodles?
At We Love Doodles, we're a team of writers, veterinarians, and puppy trainers that love dogs. Our team of qualified experts researches and provides reliable information on a wide range of dog topics. Our reviews are based on customer feedback, hands-on testing, and in-depth analysis. We are fully transparent and honest to our community of dog owners and future owners.