Here's what you need to know if you're searching for the best Yorkie rescues in Florida. Yorkshire Terriers might be small, but they are feisty dogs with big personalities.
You can easily find a local Yorkie breeder. However, if you'd prefer not to spend so much money on a dog, you can always choose to adopt a rescue Yorkshire Terrier instead.
Before scrolling down this list of Yorkie rescues in Florida, check out these other recommendations from our team at We Love Doodles: Best Havanese Rescues in Florida and Best Poodle Rescues in Florida.
Find a Yorkie Rescue Near Me in Florida
We have included a list of Florida's top four reputable Yorkshire Terrier rescues.
Yorkie Product Recommendations: Best Dog Bells For Potty Training and Best Bone Broth For Dogs.
1. Florida Yorkie Rescue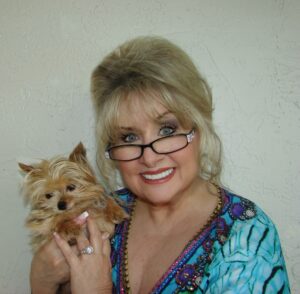 The Florida Yorkie Rescue is a 501(c)3 non-profit organization that rescues, rehabilitates, and re-homes Yorkies, Morkies, and Malteses under 12 pounds. Regardless of the reason for surrendering a Yorkie, they will find a permanent and loving home.
FYR is not a shelter. Instead, this group of volunteers works with rescued dogs in their own homes. Adoption donations and donations from donors cover all costs associated with caring for their dogs.
Dogs are medically treated, spayed/neutered, socialized, and trained until they can find a permanent home for themselves. All veterinarian care is included in their adoption fees.
If you adopt a Yorkie from them, they have had all the following treatments:
Spaying or neutering
Vaccinations and Bordetella
Vaccination for rabies
Dental cleaning (as needed)
Microchip
Testing for heartworms
Fecal examination
Nail trim
Ears cleaned
Shampooed and groomed
As soon as they take in a Yorkie, they take on finding the most suitable home for that dog. So many of their dogs have been surrendered by their owners for heartbreaking reasons. They pledge to place their dogs with families where they would only place their dogs.
Florida Yorkie Rescue Details
2. Rescue Me Florida Rescue Yorkie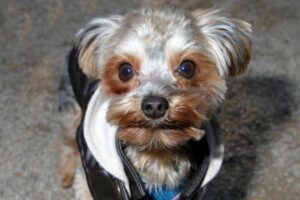 Jeff Gold founded Rescue Me in 2003 to facilitate much-needed animal rescues in Georgia. Today, the Florida Yorkie Rescue branch is part of a worldwide network that connects rescue animals with potential owners in 150 countries.
A platform such as Rescue Me provides a way for individual users to re-home their pets and find their next loving companion online. The website does not operate independently as a rescue shelter and does not guarantee any animals are posted.
Potential owners and rescue agencies must ensure accurate information when communicating for a Yorkie. Through Rescue Me, over 20,000 Yorkies have found loving homes.
Rescue Me! Florida Rescue Yorkie Details
3. Brevard United Dachshund and Dog Yapper (BUDDY) Rescue
The Brevard United Dachshund and Dog Yapper (BUDDY) Rescue is a non-profit organization located in Brevard County that rescues small dogs from local county shelters and owners who can no longer care for them. The organization can rescue hundreds of dogs with the help of volunteers, foster homes, and veterinarians.
First, they provide dogs with temporary loving care and appropriate veterinary care. Then, each dog is matched with carefully screened forever homes. In addition, they serve as resources for their community and all dog owners by providing education and information about responsible pet ownership.
When you submit an adoption application, the adoption process begins. They will evaluate the application. They will discuss the particular dog you are interested in and ask you some additional questions. This includes the importance of spaying/neutering, positive training, and proper nutrition.
They will check your veterinarian and personal references. You will have to get permission from your landlord if you rent your home. They cannot place a dog with you unless they have their permission. A home visit is also required. Adopting a dog involves signing an adoption contract and paying an adoption fee.
While they do everything they can to match you with a dog that works for you and your family, it sometimes doesn't work out. All new adoptions at Buddy Rescue come with a trial period. The trial period lasts around two weeks.
Brevard United Dachshund and Dog Yapper (BUDDY) Rescue Details
4. A Better Life Rescue, Inc.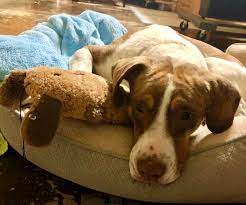 Last on the list of the best Yorkie rescues in Florida is "A Better Life Rescue, Inc." A Better Life Rescue is a designated 501(c)3 non-profit organization dedicated to the rescue, rehabilitation, and re-homing of Yorkies, Morkies & Malteses under 12 lbs.
They provide medical care, spaying/neutering, socialization, and training these dogs until they find a permanent home. If you want to adopt one of their dogs, please complete the online adoption application.
Their adoption committee will review each adoption application. Then, they will choose the families that can best suit the needs of each dog. If you have any questions, they prefer you email them instead of calling.
Next, they will call you to schedule a telephone interview and check all of your references to see if you are being considered. The final step is to schedule a home visit, at which time they bring the Yorkie you are interested in for a "meet and greet."
Using special behavioral screening, rehabilitation methods, and a proper adoption process, A Better Life Rescue ensures each animal gets a second chance at happiness. Adoptions begin with an application and a home visit to find the right Yorkie for the right family.
Owners of adoptable animals must be at least 21 years of age. On the website, you can view adoptable Yorkies. However, the animals are not shipped, and any potential adoptee will have to pick up their Yorkie at the foster home.
A Better Life Rescue, Inc. Details
Yorkie Rescues in Florida
In the United States, three million adoptable dogs enter shelters every year, contributing to an overpopulation problem. They are eagerly awaiting to meet their new families and receive a second chance at life. However, some benefits of accepting a rescue Yorkie into your home may not have occurred to you.
Shelter Yorkies have already passed the puppy stage, spent time in homes, or have been adopted by other families. Since they're used to living in a family setting, they may already be housetrained, crate-trained, or have experience riding in cars. Additionally, they may already know some basic obedience commands, making their transition into your home more accessible.
Dogs love unconditionally, and shelter dogs do the same. When you adopt a shelter Yorkie, you provide a new family, a comfortable environment, and personalized attention they weren't getting before. Shelter dogs are socially driven, and they'll be eager to show you how grateful they are that you decided to take them in.
Adopting a shelter, Yorkie opens up space for another pet. You're giving a second dog a much better chance of finding a home since shelters are limited. Also, puppy mills are less likely to keep breeding by supporting shelters. You develop a lifelong bond with a new four-legged family member when you adopt a shelter Yorkie. Save a dog's life, and you will contribute to a happier, healthier life.
How to Choose a Yorkie Rescue in Florida
Remember that it is a stressful place for animals whenever you are at the shelter. Dogs' true colors often don't show until they are separated from other animals and the shelter environment. So even if a Yorkie at a rescue isn't grabbing your attention, don't ignore it. It could just be scared or lonely.
Your adoption counselor can help you find a Yorkie that matches your lifestyle. As you spend time with each animal, you should ask yourself the following questions:
What is the dog's age?
You may want to get a puppy for your new companion. An adult dog might be a better choice if you lack the time or patience to housetrain your puppy and correct behavioral issues like chewing and jumping. Young dogs, however, usually require much more training and supervision than older dogs.
Is the dog shy or assertive?
An active, bouncy dog may tempt you, but a quieter or more reserved dog might be easier to care for and live with.
Where Do You Find a Yorkie Rescue in Florida?
There are two things to look for when finding the best shelters:
Veterinarians and behavior specialists on staff. It's best to choose a shelter with on-site veterinarians and trainers.
Bonus points: ask whether the shelter or rescue offers off-site spay and neuter clinics or behavior classes. Every bit of outreach is appreciated!
Maintains the mental health of the animals. The best shelters provide their dogs with puzzle toys, soothing spray, soothing music, and walks to stretch their legs and smell the scents. Consider adopting from one of these shelters.
Conclusion For The "Best Yorkie Rescues in Florida"
You can make a difference in the lives of dogs by fostering or rescuing them. Adopting a dog can save a life and make a difference. Besides bringing joy into your home, adopting a pet is also a kind act. Our list of the best Yorkie rescues in Florida can assist you in finding a healthy, well-trained Yorkie.
For more guides similar to this list of Yorkie rescues in Florida, you can check out:
Before you adopt a Yorkie from a rescue shelter in Florida, you can learn more about the breed by watching "Yorkshire Terrier – Care and Training Information" down below: