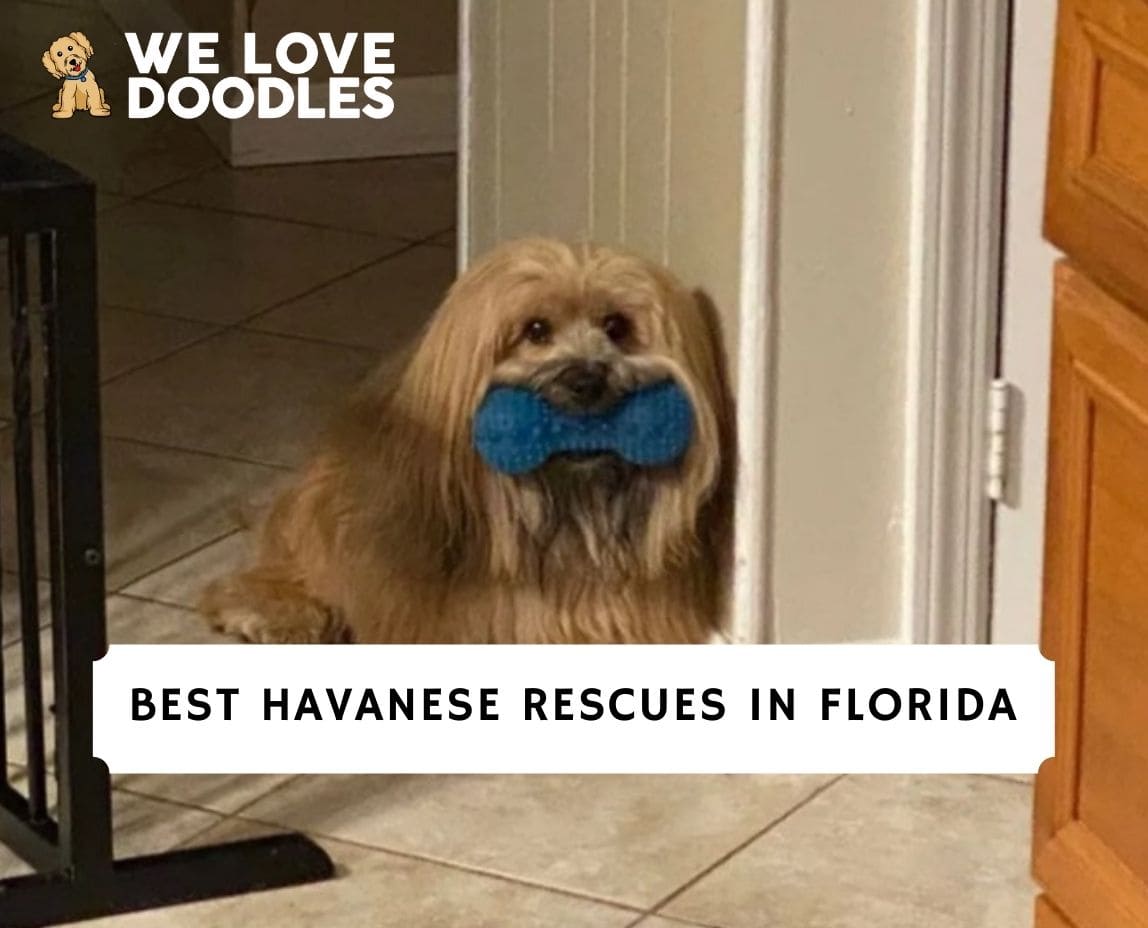 Havanese dogs are known for their long, silky hair, expressive eyes, and cuddly size. As companion dogs for Cuban aristocracy in the 1800s, they've earned the nickname "velcro dog" because they cling so tightly to their owners. Here's what you need to know if you're searching for the best Havanese rescues in Florida.
Before scrolling down this list of Havanese rescues in Florida, check out these other recommendations from our team at We Love Doodles: Best Poodle Rescues in Florida and Best Maltese Rescues in Florida.
Find a Havanese Rescue Near Me in Florida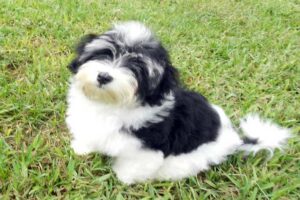 Despite being purebred dogs, you may still find them in shelters and rescues. Consider adopting! Don't shop for your next pet. And you're in luck because we've compiled a list of the top rescues in Florida.
Havanese Product Recommendations: Best Quiet Dog Clippers and Best Dog Grooming Kit.
1. Havanese Rescue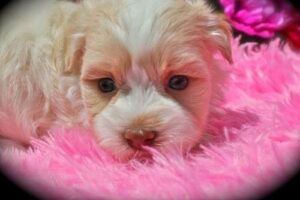 Since 2004, Havanese Rescue Inc. (HRI) has been rescuing Havanese and Havanese-mix dogs in need. The Havanese Club of America is HRI's parent club, but HRI is not exclusively affiliated with any breed club locally or nationally.
Funding for the rescue and re-homing of Havanese dogs comes from both regional and national Havanese Breed Clubs and the general public. They are committed to maintaining the highest standards in rescue. HRI prides itself on its relationship with foster and adoptive families.
HRI and Havanese Breed Clubs collaborate to provide a safety net for their beloved breed. Dogs are not purchased from auctions, puppy mills, breeders, or individual owners by Havanese Rescue Inc.
Puppies bred in puppy mills are a horror for all breeds. Their funds are used to rescue, care for, and treat dogs surrendered by owners, shelters, or strays. By providing a market for puppy mills and BYB breeders' mistakes, auctions increase demand and encourage puppy mills and BYB breeding.
The dogs receive the attention, care, and medical treatment they need, including spaying and neutering. Additionally, HRI educates the public about puppy mills and responsible dog ownership, including spaying/neutering, training, and humane treatment of Havanese and other pets.
Havanese Rescue Details
2. The Humane Society of Tampa Bay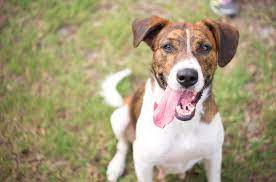 A 501(c)(3) nonprofit organization, Humane Society of Tampa Bay, offers adoptions, hospitals, and TNVR services to the general public; it is independent of the Humane Society of the United States. Along with their dogs, they would love to have you as a partner on this journey.
Join with them and other like-minded individuals, animal welfare organizations, foundations, and companies to end animal homelessness in Tampa Bay. Your new best friend could be a phone call or visit away!
The Humane Society of Tampa Bay Details
3. Cocker Rescue of Florida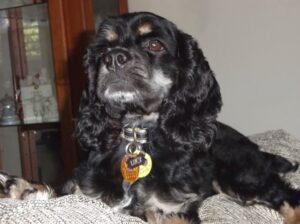 Cocker Rescue is a No-Kill rescue that takes Cocker Spaniels and other small dogs from all over the country. They are a 501(c)3 nonprofit organization. You can browse their website to find a dog you may be interested in adopting.
Check back often for new listings! Furthermore, they believe in freedom and do not cage any of their rescue dogs. It is essential to show them that their days in captivity due to unfortunate circumstances are now over.
Cocker Rescue of Florida Details
4. Havanese Angel League Organization for Rescue (HALO)
Last on the list of the best Havanese rescues in Florida is "Havanese Angel League Organization for Rescue." HALO is a 501(c)(3) nonprofit organization dedicated to the care and survival of Havanese dogs. Saving one Havanese at a time is their goal.
They have rescued over 1400 Havanese since they were formed in 2002. Most rescues come from puppy mills, with a few from animal shelters or owner surrenders. The mill dogs they rescue are close to being euthanized because they are no longer considered "profitable" by the mill.
For example, a 7-month old puppy is too old to sell at a pet store; a 9-year old female can no longer produce enough litter or have health problems too expensive to treat. Every Havanese they can rescue is placed in a foster home if one is available.
Besides ensuring they receive any necessary medical treatment, they carefully choose their adopters based on the most suitable fit for each Havanese. No matter how long that takes, their foster families help them adjust to a new life until they are adopted.
They are determined that the life they lead after rescue will be safe, healthy, and happy. This breed's resilience and ability to rise above the horrors of life in a mill to become loving, happy family pets is genuinely remarkable. As long as puppy mills are not banned throughout the country, their work will continue.
Havanese Angel League Organization for Rescue (HALO) Details
Havanese Rescue Shelters in Florida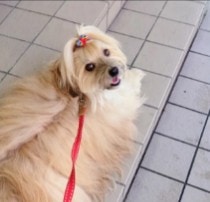 Dogs need time to adjust to a new home. Of course, a new space with new people is a disorienting experience for any pet, but rescue dogs often require more time to adjust to their new surroundings. How long does it take?
It depends on the dog's personality, upbringing, and how long it takes them to adjust. Especially for rescue dogs. A rescue dog from a happy, well-adjusted home might be able to change quickly since they have likely been adequately socialized and trained.
Related: Best Havapoo Rescues For Adoption in the United States.
How to Choose a Havenese Rescue in Florida
A group's credibility can be determined by certain qualities that volunteers, adopters, and rescuers look for. For example, a fantastic rescue group has the following attributes:
Review GreatNonprofits.org. The organization is a 501(c)(3) charity. Verify via charitynavigator.org or the BBB Wise Giving Alliance.
Has a board of directors and a large group of volunteers.
Attends or offers adoption events regularly.
Responds to inquiries promptly and is willing to speak over the phone.
We answer questions about their operation, how they get their animals, how many adoptions they complete annually, how many foster homes they have, and their spay/neuter policy.
The facility appears to be clean and well-organized, and the animals seem to be well-fed and healthy. The ratio of foster homes to the total number of animals isn't alarming if the group operates solely from foster homes.
Follows local regulations regarding the number of animals per residence and other laws related to running a shelter, such as having a kennel license.
Possess a positive reputation among veterinarians, animal shelters, and pet owners.
People should be skeptical of what they see on the Internet because it's easy to create a website and post pictures of cute puppies. You can locate adoptable animals and responsible breeders on the Internet. However, a puppy purchased online could come from a cruel puppy mill, have health and behavioral issues, or not exist at all.
Related: Best Small Hypoallergenic Dog Breeds.
Where Do You Find a Havanese Rescue in Florida?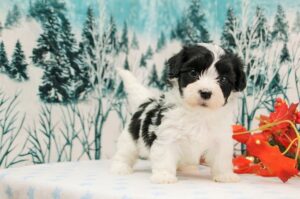 To find and choose an above-board rescue that meets your dog adoption needs, you must do your research. First, make sure that you are comfortable with the adoption criteria and requirements of the group by reviewing and understanding them.
While some dog rescue groups and shelters require home visits and reference checks, others do not. So that there is no confusion about the adoption process, all policies should be detailed and available to the public. Be on the lookout for warning signs.
For example, the presence of puppies only on an adoption group or rescue website should raise a red flag and could indicate the group is a puppy mill. It is essential to do your research since no oversight or regulatory group separates reputable animal welfare organizations from disreputable ones.
It is also possible that the group or shelter does not have the animals' best interests at heart if there are no price disparities. You should see price disparities on the website or cage cards and their reasons. Many groups use 'adoption' as a euphemism for 'retail price.' Meet the dog if you can.
Whenever you find the right companion and a rescue group or shelter that matches your expectations and needs, be sure there are no obstacles to meeting the dog in person before adoption. You may be dealing with a puppy mill masquerading as a rescue group if they charge an adoption fee to deliver a pet sight unseen.
Conclusion For The "Best Havanese Rescues in Florida"
Is there anything better than having a lifelong friend? With your rescue dog, you'll have a confidante, a friend, and ultimately, a beloved family member.
As a result, neither you nor your shelter dog will feel lonely. So get a new lease on life and say goodbye to predictable nights and your monotonous routine. Instead, keep life exciting, fresh, and full of love with your new Havanese.
For more guides similar to this list of Havanese rescues in Florida, you can check out:
Before bringing home a Havanese from a rescue shelter, you can learn more about the breed by watching "Havanese Dog Breed Guide" down below: