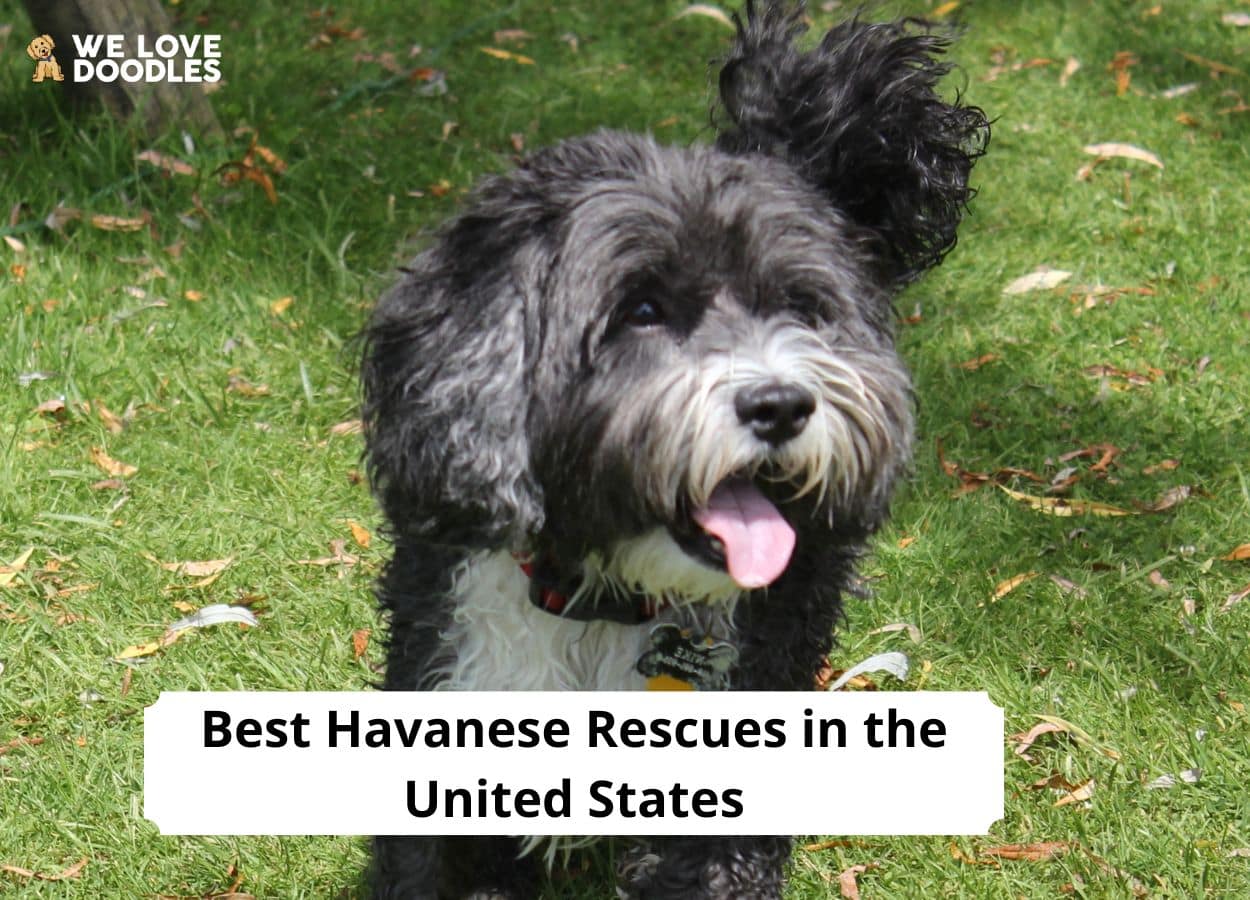 Are you searching for Havanese rescues in the United States? Do you want to adopt a Havanese? The first step is to find reliable Havanese rescues in the United States. Lucky for you, we've created a list of all possible rescues that may have adoptable Havanese in the United States.
The list contains Havanese rescues affiliated with the American Kennel Club (AKC) Rescue Network, non-AKC breed-specific Havanese rescues, and a few general breed rescues. Known for their coat of long silky hair and characteristic adorable appearance, the Havanese dogs are prominent members of the toy group.
They are incredibly social dogs that thrive in environments with people and other animals. Contrary to popular perception, Havanese dogs are not just cute and cuddly companions, but they also make excellent guard dogs. The loud bark and a high prey instinct they inherited from their wild ancestors help them keep their families safe from intruders.
These small dogs are excellent additions to any family – they're easy to care for and inexpensive to maintain. They help reduce stress by making your home a more relaxing environment. And last but not least, these sweet puppies make excellent therapy pets because of their loving nature.
Before you scroll down this list of Havanese rescues in the United States, you can check out these other dog rescue shelter recommendations from our team at We Love Doodles: Best Bloodhound Rescues in the United States and Best Vizsla Rescues in the United States.
Find a Havanese Rescue Shelter Near Me in the United States
Our team at We Love Doodles created and compiled this list of the best Havanese rescues in the United States with available dogs for adoption.
Havanese Product Recommendations: Best Dog Brush For Tangles and Best Car Vacuums For Dog Hair.
1. Havanese Rescue Inc.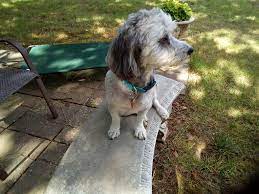 If you are looking for Havanese dog and puppy rescues in the United States, then Havanese Rescue Inc. should be at the top of your list. It is the only American Kennel Club-recognized Havanese rescue in the United States.
The Havanese Rescue, Inc. has been saving and rehabilitating rescued Havanese and Havanese mix dogs since 2004. It relies on support from its parent organization, the Havanese Club of America, and private donations.
\It also depends on volunteers who contribute their time to help run the rescue. Although the rescue's central facility is in Florida, potential adopters can apply to adopt a Havanese dog from anywhere in the United States.
The Havanese Rescue Inc. requires you to scan the website to see if there are any available dogs you are interested in before you fill out the adoption application. When you submit your application, your state contact will contact you.
A state contact is someone who lives in your state and will be in touch with you regarding the adoption process. The state contact will also review your application to find a good match.
To adopt, you must:
Be physically present for the home visit.
Be able to arrange transport yourself to take the dog home.
Provide four personal references and a vet reference.
Pay the adoption fees of $100 to $500, depending on the age and circumstances of the dog.
Havanese Rescue Inc. Details
2. Havanese Angel League Organization for Rescue (HALO)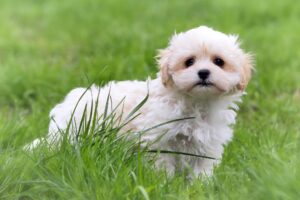 Established in 2022, the Havanese Angel League Organization for Rescue (HALO) has saved 1400 dogs. Most of the dogs they rescue come from puppy mills, while a small amount comes from animal shelters and individuals who surrender their animals.
HALO's policy is to try and save any animal that needs rescuing as long as it can find a foster home that will take the dog. All the dogs receive medical treatment and are matched to families according to their personality, family size, financial stability, and other aspects.
To be eligible to adopt a dog from HALO:
You must be 21 years or older
Shouldn't have children under six years of age
You must fill out the entire adoption application; empty fields will lead to disqualification
To apply for adoption, you may follow these easy steps:
Completing the adoption application.
You will be contacted for a telephone interview if your application is approved. Attend the telephone interview of 30 to 45 minutes and answer all questions honestly.
Provide valid personal and veterinarian references, as the rescue will contact them to verify your claims.
Be available for a home visit. All family members and existing pets that live with you must be present.
If you are approved, the volunteers will arrange for you to meet your chosen dog. They will also share all accessible information about the dog, including medical history, temperament, and behavior.
The process of the dog transfer takes place at the foster home, where all medical paperwork and adoption contract is signed. You must also pay the adoption fee at this time, which is listed under each dog's listing and is, on average, $400.
Havanese Angel League Organization for Rescue Details
3. Havanese Rescue – Rescue Me
Havanese Rescue – Rescue Me. is an excellent source if you are looking for Havanese-specific pet rescues in the United States. The site is an initiative of Jeff Gold, and it lists specific breeds according to their state.
For instance, if you live in Illinois, you can visit the Illinois Havanese Rescue and find listings of Havanese dogs available for adoption within the state. Similarly, you can check Havanese Rescue Me pages for other states to find Havanese dogs in that state.
All the dogs available have a medical history and important information listed under their picture, including their contact information. You can contact them to get more information about the adoption fees and process.
Rescue Me's Havanese Details
4. Havaheart Rescue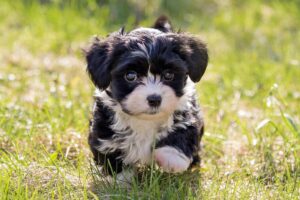 Havaheart Rescue works to rescue, rehabilitate, and re-home dogs that have been abandoned or surrendered. While the Havanese breed is its priority, it rescues other neglected, abused, or endangered dog breeds.
Havaheart Rescue educates the general public about responsible pet ownership and the importance of spaying and neutering. Moreover, their site has excellent information on why puppy mills are vicious and dangerous for the welfare of animals. Learn more about why Havaheart Rescue does what they do here.
Their adoption process involves the following steps:
Filling out the application that is reviewed by the rescue team.
If you are approved, one of the volunteers will call you to schedule an interview. The volunteers may arrange an in-person interview at your home instead of an online or telephone interview.
If the rescue feels you are a good fit, then it will arrange your meet and greet with the dog.
If you and the dog like each other, the adoption will be approved.
Adoption fees depend on each dog's circumstances, they do not have a set fee, and you can visit this page to learn more.
Havaheart Rescue has some requirements regarding applying for adoption:
Filling out the entire adoption application. Missing information will lead to disqualification.
The rescue will not ship or transport the dog to you if you are located outside Missouri. However, they will allow you to adopt if you can come and collect the dog yourself.
You have to meet the dog in person; unless you can do that, you should not fill out the application.
Include information about how you plan to pick up the dog if you live outside the adoption region.
They have regular adoption events where you can meet the dogs at different venues like PetSmart, so check their event page to stay up to date.
Havaheart Rescue Details
5. Wee Rescue Small Dogs Big Heart
Wee Rescue Small Dogs Big Heart is a rescue that works explicitly to rescue small breed dogs like Havanese, Shih Tzus, Lhasa Apsos, and Pekingese from shelters in Texas. The rescue's main facility is in Austin, where all the meet and greets are arranged so individuals can come and visit dogs available for adoption.
One is coming up in Round Rock on October 30 from 1:00 pm to 3:00 pm. You can visit the website for the latest information. Their adoption process involves filling out an adoption application and emailing it to the address listed below.
Then they will call you for an in-person interview to learn more about you and your family and what kind of dog you are looking for. After your application has been approved, a volunteer will visit your home and complete the adoption process.
If you are matched with a dog, you must sign the adoption contract and deposit a non-refundable adoption fee. Adoption fees are $350, and if you adopt two dogs together simultaneously, you will get 25% off.
Requirements for adopting include:
Being an Austin metro resident or resident of a nearby area, they do not give their dogs to individuals who live outside of Austin. However, you can contact them if you live outside of this region to see if they can conduct a home visit.
A home visit is a requirement, and they cannot proceed with the adoption unless a physical home visit is conducted.
Filling out an adoption application thoroughly without any blank fields. The rescue reserves the right to refuse adoption based on the application.
Wee Rescue Small Dogs Big Heart Details
6. Dogs Without Borders
Dogs without Borders is a foster-based rescue that works out of California and rescues dogs worldwide. They focus on small-breed dogs in the LA region and work with international shelters to help re-home small dogs.
Since its inception, the rescue has placed 6,000 dogs in loving homes. It focuses on finding the best match for each dog to ensure they don't become homeless again. The rescue wants to be thorough, and you may have to wait while being matched with a dog.
The adoption process at Dogs Without Borders involves an application fee. Although the fee may vary according to the dog's age and medical condition, it is generally between $450 and $335.
The first step is to fill out the application and submit it, after which the rescue will contact you for an interview over Zoom or the telephone. Because they operate through a foster system, you cannot visit one location to see all of the dogs.
But you will be called for a meet and greet once your application is approved. You can then take your dog home for a trial adoption period of one week, where the rescue will provide food, a crate, and medical supplies.
The rescue volunteers will call you to ensure all is well, and a home visit will also be conducted to see how you and the dog are adjusting. If you keep the dog, you can pay the adoption fees and complete the paperwork.
If you decide not to keep it, the rescue will discuss what works and what doesn't, and they can match you with another dog. The adoption application urges you to read each dog's bio and requirements before filling out the application.
Some of the conditions listed are:
You must come to Los Angeles to pick up the dog; they will not transport it.
During the home visit, they will make sure there is no way the dog can escape through the fence in your yard or other areas.
You will need to come to an adoption fair if there is one scheduled around the same time you are supposed to meet the dog.
Dogs Without Borders Details
7. Hooves & Paws Animal Rescue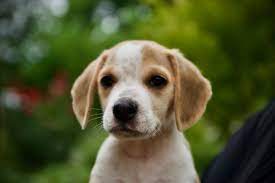 Hooves & Paws Animal Rescue was rated the number one nonprofit in 2021 by Great Nonprofits. They are a nonprofit and a no-kill animal shelter that places highly vulnerable animals in loving homes in Virginia.
Many animals have been abused or mistreated so much that they are near death when the rescue takes them in. Naturally, these poor animals cannot be adopted and placed in an animal sanctuary for rehabilitation.
Some of these animals never recover from the trauma; the rescue keeps them for life and cares for them on-site. For adoptable animals in their care, the rescue strives to make the adoption process as smooth as possible.
They offer their dogs a low adoption fee of $150 and will provide discounts to veterans/seniors. The rate is further reduced if the dog is over eight years of age and has a medical issue.
To adopt, you must contact the rescue by filling out this form.  All the animals available for adoption have been vaccinated, microchipped, and spayed or neutered. They offer trial adoption and fostering if you are unsure if you want to commit to adopting.
Here's why you should adopt from this rescue:
They were voted the number one nonprofit in 2021 and are well known in the animal shelter network.
They have a very low adoption rate compared to other rescues featured in this article.
They have a 2019 Guide Star seal of Transparency.
If you cannot adopt, you can always sponsor an animal for $10, $30, and $50 a month.
Hooves & Paws Animal Rescue Details
8. Pa Caring for K-9s
Pa Caring for K-9s is an all-breed dog rescue nonprofit that works through a foster home network. The shelter rescues dogs from high-kill rescues and fosters them until they can be comfortably re-homed.
The dogs are cared for and given one-on-one training in the foster homes. To adopt, you must fill out an adoption application, which is processed in about seven days.
The rescue will call your references to finalize the adoption. So, make sure to list their correct name and contact information. The rescue will also call your landlord and veterinarian and then call you for a phone interview.
Adoption fees are $275 for adult dogs spayed and neutered and $275 plus $50, which is refundable after you spay/neuter the dog. You can return the dog to the shelter if you cannot keep it; read more in this guidebook.
Pa Caring for K-9s Details
9. Little Shelter Animal Rescue & Adoption Center
The Little Shelter Animal Rescue & Adoption Center is a small-breed dog rescue located on six acres in Huntington, Long Island. They have been serving the animal community since 1927 as a pet sanctuary and cemetery.
Because their website is not updated frequently, it is possible that some dogs shown on the site may not be available for adoption. Therefore, we recommend visiting the site in-person to see the adoptable dogs. Remember that you must be at least 21 years of age to adopt from the shelter.
You will also need to fill out a pre-interview form once you arrive. After your arrival, you will be taken around the shelter to meet the dogs, and after you select one, it will be put on hold for 24 hours. During this time, you will be asked to provide two verifiable references.
Criteria for adopting include:
Your landlord will be called, and your building regulations will be checked.
If you have another pet in the house, you will need to have the shelter dog interact with that dog before the adoption is complete.
The rescue will take into consideration your home environment when finalizing the adoption. They reserve the right to refuse adoption to anyone.
It would be best if you came to the shelter to meet your pet.
You can contact the rescue for adoption fees, as they have not listed the amount on their site.
Little Shelter Animal Rescue & Adoption Center Details
10. Fawn's Family Small Dog Rescue
Fawn's Family Small Dog Rescue was founded after the death of Fawn, a Red Miniature Pincer. The rescue focuses on small dog breeds, like the Havanese, that has been abandoned, neglected, or in need of medical assistance.
The adoption process involves filling out an application. You can only apply if you are 21 years of age. Once the rescue approves your application and finds you eligible, it conducts a veterinarian and reference check and schedules a home visit.
After completing the process, you will have a one-week trial period to see if the dog is a good fit for you. There is a seven-day refund and lifetime return policy. Adoption fees are $175 and $350, and the amount is based on the dog's age, breed, needs, and medical expenses.
The criterion for adoption includes the following:
All animals on your property must be vaccinated, spayed, or neutered.
Your yard must be fenced correctly, and an invisible fence is not considered secure.
The rescue will use its desecration when matching the dog with the family.
The adoption contract must be signed before the dog can be placed in your home.
Fawn's Family Small Dog Rescue is an excellent place to adopt a Havanese if you haven't had luck with Havanese rescues in the United States. You can contact them using the information below.
Fawn's Family Small Dog Rescue Details
Choosing a Havanese Rescue Shelter Near Me in the United States
If you want a Havanese dog to adopt in the United States, turn to the American Kennel Club (AKC) Rescue Network. AKC Rescue Network comprises reputable and verified rescues for specific breeds. To find a Havanese rescue via the AKC Rescue Network, visit their website or Facebook page.
If you do not have luck or only a few are listed, you can search for small-breed dog rescues that are likely to have Havanese dogs. It is important to note that looking at Yelp or Guidestar can help you get an idea of the reviews and standing of the rescue.
Moreover, word of mouth and personal references are always a great way to verify any information listed on the rescue site. If it is a registered nonprofit, people in the community will know about the shelter, and they can be a great source of information.
Conclusion For The "Best Havanese Rescues in The United States"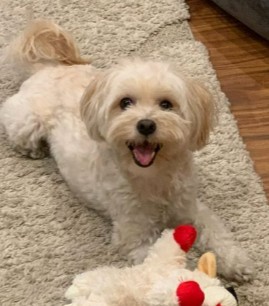 Adopting a dog, especially one as energetic as a Havanese, is not a decision that should be taken lightly. You must ensure that you are ready to help the dog acclimate to its new surroundings and give it the love and care it needs to flourish.
The rescue organizations in this article will give you a head start on your search for an adorable Havanese dog. We have included an AKC rescue network rescue, Havanese breed-specific rescues, and a few general dog rescues to help you find your new family member today.
For more guides similar to this list of Havanese rescues in the United States, you can check out these other dog rescue shelter recommendations from our team:
Before you adopt a Havanese companion from a rescue shelter in the United States, you can learn more about this dog breed by watching "Dogs: 101" down below: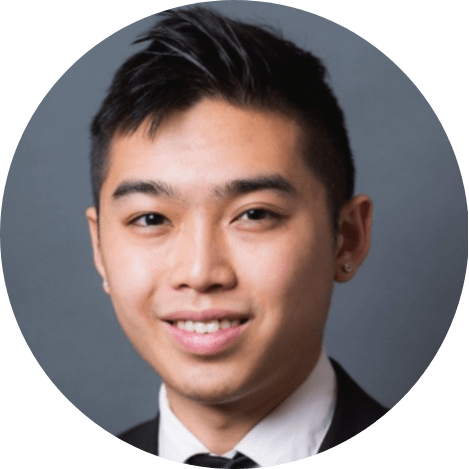 Andy is a full-time animal rescuer and owner of a toy doodle. When he's not saving dogs, Andy is one of our core writers and editors. He has been writing about dogs for over a decade. Andy joined our team because he believes that words are powerful tools that can change a dog's life for the better.
Why Trust We Love Doodles?
At We Love Doodles, we're a team of writers, veterinarians, and puppy trainers that love dogs. Our team of qualified experts researches and provides reliable information on a wide range of dog topics. Our reviews are based on customer feedback, hands-on testing, and in-depth analysis. We are fully transparent and honest to our community of dog owners and future owners.