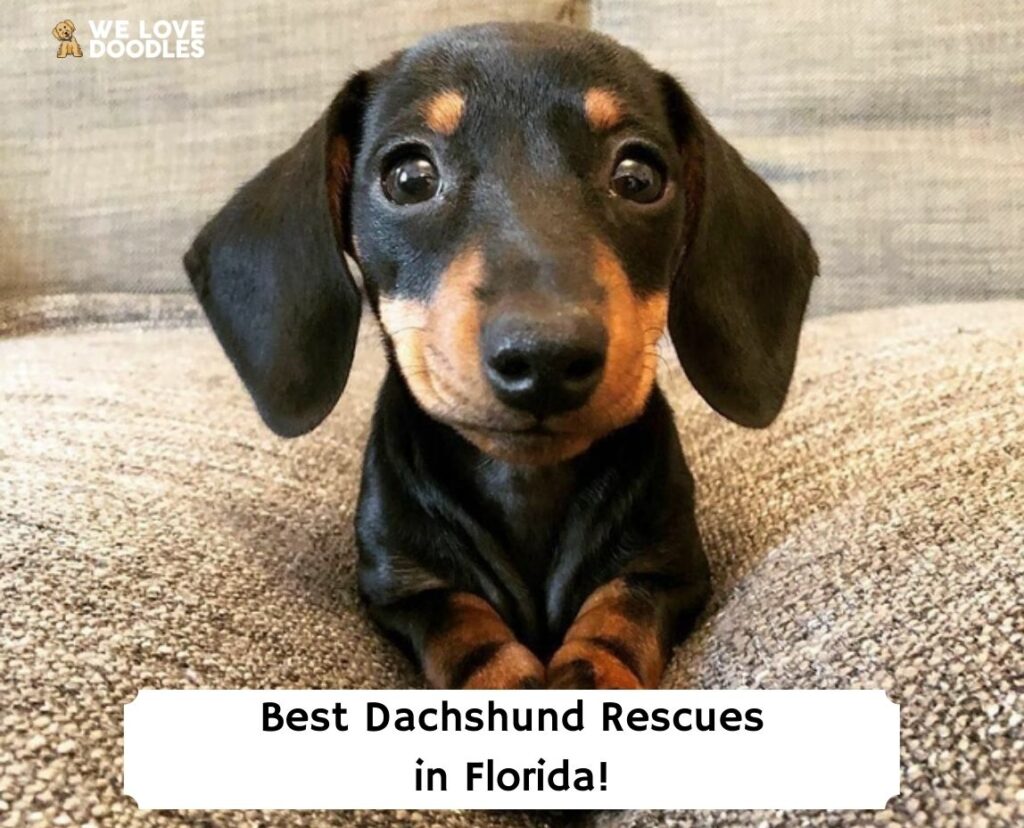 Have you considered adopting a dachshund? These funny little wiener dogs will add tremendous joy to your home! They're faithful little companions, and the best dachshund rescues in Florida have plenty of these babies ready and waiting for a home like yours!
We've researched the best of the best, and have put together a list of our five favorite dachshund rescues in the Sunshine State. Find your favorite shelter, find your favorite dog, and prepare to welcome a loving new family member into your household!
Before scrolling down this list of Dachshund rescue in Florida, check out these other recommendations from our team at We Love Doodles: Best Australian Shepherd Rescues in Florida and Best Greyhound Rescues in Florida.
Find a Dachshund Rescue Near Me in Florida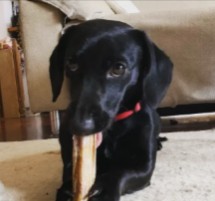 As we researched the top dachshund rescues in Florida, we kept a few criteria in mind. First, the shelters must offer an adoption process that's straightforward and easy even for those who aren't tech-savvy. Second, the dogs must be cared for appropriately, and adopted out only when they're up to date on vaccinations and other medical procedures. Finally, the charity must be legitimate and reputable. Here are our favorite five – start here to begin your search for your new dachshund puppy. 
Dachshund Product Recommendations: Best All-Natural Shampoos For Dogs and Best Dog Shampoos For Shedding.
1. Florida Dachshund Rescue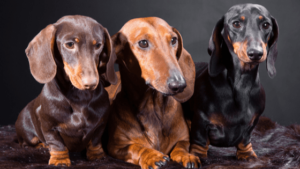 Florida Dachshund Rescue was founded in 2003 and has rescued thousands of puppies, adults, and seniors since their launch. They're a volunteer-run organization based in Florida, but they don't have a physical location! Instead, your dachshund will be hosted by a foster family until you're ready to bring him or her home. 
While in foster care, your dachshund will be assessed, medically tended to, and rehabilitated if necessary. Dogs will be brought up to date on vaccines and wormers, and each dog is altered (spayed or neutered) before joining a new household. Your puppy or dog will even begin preliminary obedience training if they're in need of it, though many dogs come into the shelter pre-trained by their former families. 
In addition to offering dachshunds for adoption, Florida Dachshund Rescue is committed to educating the public about responsible pet ownership. There are a ton of resources available on the FLDR website for those of you who are new to dog ownership or just want to learn more about the breed. 
FLDR is a non-profit organization and, as such, loves their volunteers and donors! If you have money or time to give, let the team know. Your donation, as well as the adoption fee (between $150 and $350), helps this shelter ensure each dog remains in optimal health. 
Florida Dachshund Rescue Details
2. Dachshund Rescue South Florida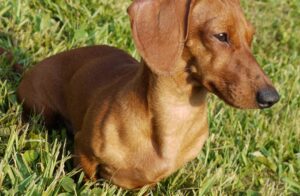 Dachshund Rescue South Florida is next on our list, and it's one of the most widely-recognized dachshund rescues in Florida. It's another volunteer-run non-profit organization, so please exercise patience throughout the adoption process! Your assigned volunteer will communicate with you as quickly as possible, but most have jobs outside the rescue, too!
To qualify as an adoptive parent, you must meet certain criteria. First, please note that you must be willing to pay a $25 application fee. This helps the shelter volunteers weed out those who are and those who aren't serious about adoption! Secondly, don't expect to automatically be approved for a specific dog. The team knows their babies inside and out – they'll take care to match you with the best fit for your family. Finally, you'll need to have vet records for current pets (they must be altered) and you may or may not be eligible if you have children. Ask your volunteer for more information. 
Adoption fees rance from $250 to $400 depending on the breed and age of your dog. This shelter specializes in dachshunds, but mixed breed dogs come through their doors all the time. Speak with a tax professional to determine whether your adoption fee is deductible. 
Dachshund Rescue South Florida Details
3. Low Rider Dachshund Rescue of Florida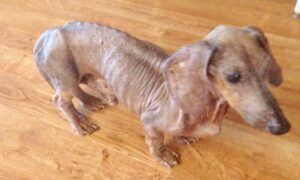 Low Rider Dachshund Rescue of Florida is a 501(c)3 organization that specializes in rescuing, rehabilitating, and rehoming dachshund puppies, adults, and seniors. The shelter was founded by a group of friends, and they've rescued dozens of dogs since the group launched, usually to the tune of over a hundred each year. We love the low-key feel of Low Rider; you'll feel right at home but will still have assurance that your dog is coming from a healthy place. 
There is no physical shelter. Low Rider Dachshund Rescue of Florida relies on volunteers and foster families to house dogs, to provide transport to the vet, and to pre-love each puppy before they're placed in a fur-ever home. Your dog will come to you spoiled and will have been given obedience training and socialization before meeting you. Each animal is spayed or neutered. 
Adoption fees usually fall between $200 and $400 and cover the medical care and other expenses incurred while your dog was in Low Rider's care. Take a look at the adorable pups that are waiting to meet you – prices are listed below each dog's photo. As always, you'll want to check with a financial adviser to learn whether your adoption fee can be deducted on your tax forms this year. 
Low Rider Dachshund Rescue of Florida Details
4. Dachshund Adoption Rescue and Education, Inc.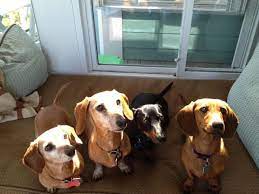 Dachshund Adoption Rescue and Education (DARE) is another of the top dachshund rescues in Florida. They, like many other organizations, provide education to the public about what it takes to own a dog, and they focus much of their efforts on reducing pet homelessness in the Tampa, Florida area. 
Are you unsure about whether you'd like a permanent puppy placement? Don't worry! Apply to be a foster. As a foster to a deserving dachshund, you'll be responsible for providing food, housing, and transportation to medical appointments. In some cases, you may be responsible for training the dog, or for assisting in socialization. Medical expenses are paid for by the DARE team, making this a low-risk experience for you as you decide whether to adopt. 
Should you decide to make your puppy placement permanent, expect to pay between $100 and $275 for your dog. Preference is placed on those who live in Florida, but long-distance adoptions are considered on a case-by-case basis. Currently, foster families are only accepted if they reside within the Sunshine State.
Dachshund Adoption Rescue and Education, Inc. Details
5. GetALong Dachshund Rescue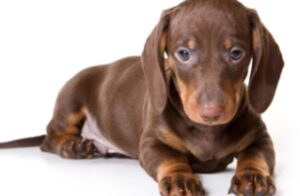 Last on our list of the best dachshund rescues in Florida is GetALong Dachshund Rescue. They're located on Walton Beach, but they serve senior and special needs dogs from all around the country! GetALong is a nationwide non-profit organization that relies on a large network of volunteers and donations from the community for their success. 
It's important to note that many of the dogs that enter the GetALong system are in an end-of-life stage. These dogs will not be lifetime companions; they're in need of a warm, safe, and loving home to live out the rest of their years – or even weeks. It takes a very special human to provide this, as the death of a beloved dog is never easy!
If you're up for the task, apply to adopt a pup. Seniors must have a co-applicant, as many seniors are unable to provide all that the dogs require on their own. Consideration will be given to families with children; dogs are not first-come, first-served but instead are matched with the best possible fit. 
The cost to adopt a dog from GetALong will vary based on your dog's age, health, breed, and time in foster care. Speak with your volunteer to learn more about the adoption fee and to begin the application process. 
GetALong Dachshund Rescue Details
Frequently Asked Questions
Are you new to dog ownership, or do you have questions about adopting from a rescue? Here are a few commonly asked questions posed by our readers. 
How much does it cost to adopt a dog in Florida?
Each shelter uses their own criteria to set adoption prices. Your dog's adoption fee may be based on:
his age
your age
his time in the shelter
his health
his sex
his breed
In addition to these criteria, your adoption fee could vary due to donations from other generous folks in the area. Discounts are sometimes available for military, law enforcement, seniors, and other populations. In short, the adoption fee for your pup may range from free to several hundred dollars!
In most cases, dachshund rescues in Florida will publicize their adoption fee. In any event, you'll learn more about your pup's adoption fee early on in the adoption process. 
Will my shelter dog need extra care?
In most cases, no. Dogs are brought to shelters from other, high-kill shelters, or surrendered by their owners. Some are found abandoned, wandering the streets and others are rescued from puppy mills or fight rings. The care and TLC your dog needs will depend on his history, which you'll learn from the shelter volunteers. 
Today, most shelters and rescues utilize foster homes. While your dog is in foster care, care will be taken to train your dog and rehabilitate him should medical problems be present. Speak to the volunteer in charge of your application to learn whether your pup's history and temperament make them an appropriate mix with children, other pets, or your specific lifestyle. 
Can dachshunds be left alone all day?
An older dachshund may tolerate being crated for around 4-5 hours, but we recommend that you try to be home for your rescue as much as possible. Puppies, of course, will need to be let out more frequently. 
Remember that each rescued dachshund has a unique past, and many are likely to suffer from separation anxiety. When you're adopting a dog from a shelter you'll need to accommodate his sensitivities, so prepare to – at least in the beginning of your relationship – allow for extra time at home with your new fur baby. 
Are dachshunds prone to health conditions?
As is true for most breeds, there are a few health conditions that dachshunds are susceptible. Certain types of cancer, for example, is one, and seizures and heart problems can occur too. Furthermore, the dachshund's build makes him susceptible to back problems. Most of these issues can be prevented or remedied with regular trips to the vet. Bring your dog in for checkups and aim for early detection of any conditions!
Conclusion For The "Best Dachshund Rescues in Florida"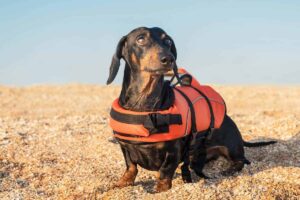 The best dachshund rescues in Florida put great effort into saving, rehabilitating, and rehoming dogs to families that will give them the love the deserve for the rest of their lives. Shelters we've chosen for our list have proven to be reputable and responsible; you can rest assured that your adopted dog will transition to a life with you as seamlessly as possible due to the loving assistance offered by the foster families and volunteers who have cared for them. 
For more guides similar to this list of Dachshund rescues in Florida, you can check out:
Before you adopt a Dachshund from a rescue shelter in Florida, you can learn more about the breed by watching "Ultimate Guide to Caring For Dachshund" down below:
Garrett loves animals and is a huge advocate for all Doodle dog breeds. He owns his own Goldendoodle named Kona. In addition, he volunteers at the Humane Society of Silicon Valley, where he fosters dogs and helps animals. Garrett enjoys writing about Doodles and believes that dogs can teach humans more about how to live than humans can teach a dog.
Why Trust We Love Doodles?
At We Love Doodles, we're a team of writers, veterinarians, and puppy trainers that love dogs. Our team of qualified experts researches and provides reliable information on a wide range of dog topics. Our reviews are based on customer feedback, hands-on testing, and in-depth analysis. We are fully transparent and honest to our community of dog owners and future owners.