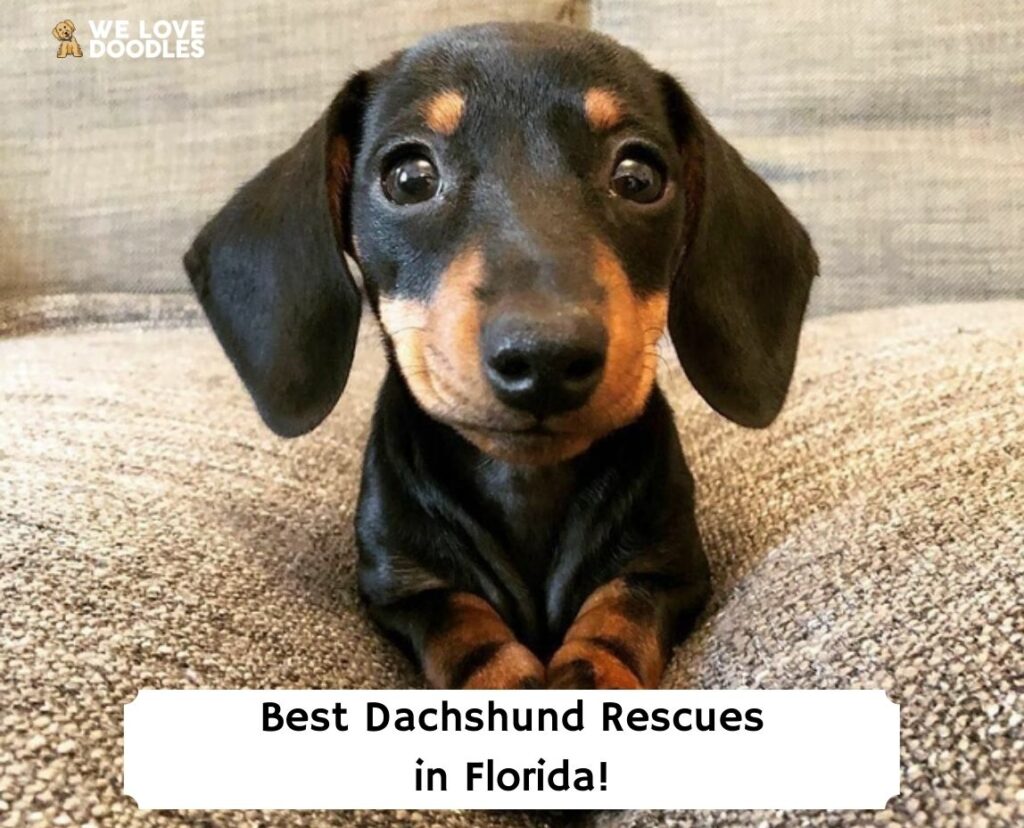 Here are several questions we have for you if you're searching for Dachshund rescues in Florida. Are you looking to add a new furry friend to your home? Do you want to rehome or adopt a Dachshund in Florida but not know where to start?
You are in luck, as we have done an extensive amount of research to list the best Dachshund rescues in Florida for you. Whether you want to adopt a puppy or an adult Dachshund, you will find them in the pet rescues listed in this guide.
Before scrolling down this list of Dachshund rescue in Florida, check out these other recommendations from our team at We Love Doodles: Best Australian Shepherd Rescues in Florida and Best Greyhound Rescues in Florida.
Find a Dachshund Rescue Near Me in Florida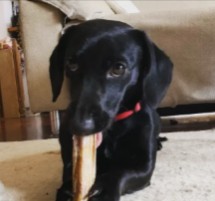 One of the criteria for our listing is a seamless pet adoption process, ensuring you do not go through any stress when adopting your new fur friend. Read on to see our top recommendations.
Dachshund Product Recommendations: Best All-Natural Shampoos For Dogs and Best Dog Shampoos For Shedding.
1. Florida Dachshund Rescue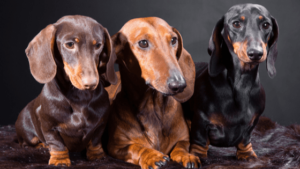 Florida Dachshund Rescue has stood out among other pet rescues in the state with its first-class pet care services. The ultimate mission of this pet rescue is to save, rehabilitate, and place this dog breed in new, loving homes.
However, FLDR ensures the dogs are healthy, safe, and trained before finding permanent homes for these dogs. They provide the best medical care possible for these rescued dogs.
Florida Dachshund Rescue was incorporated in 2003, and they have rescued thousands of puppies and adult dogs since then. The organization comprises experienced rescue volunteers thought the state of Florida.
Furthermore, this pet rescue made it its mission to educate the public about this dog breed, the importance of spaying/neutering, and puppy mills. They aim to create a community that values and knows how to care for animals, helping to reduce animal abuse and neglect.
FLDR works with different foster homes in the state; they do not have a physical location to meet with their dogs. They care and provide for these dogs in their foster homes until they are placed in forever homes.
In addition to ensuring the dogs are healthy before giving them out, FLDR spays/neuters its dogs before adoption. They have several ways of raising funds to cater to the needs of these dogs, including donations, adoption fees, selling customized FLDR items, and affiliate links.
This pet rescue also has an Amazon Wish List, containing several things you can help purchase for them. You can meet their dogs online before starting the adoption process. The adoption process begins by filling out an online application.
Florida Dachshund Rescue Details
2. Dachshund Rescue South Florida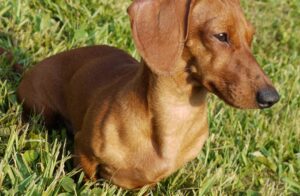 Dachshund Rescue South Florida is one of the most recognized pet rescues in Florida. This pet rescue organization has saved the lives of many dogs over the years. The organization consists of dog-loving volunteers dedicated to rescuing, rehabilitating, and rehoming lost, abused, abandoned, and neglected dogs.
DRSF has hundreds of Dachshunds in its care. Regardless of the color or size of the Dachshund you want, DRSF will always deliver. They have many dogs under their care and have offered adoption to thousands over the years.
DRSF also has a dedicated section on their website, with different adoption classes ranging from 2018 to 2022, showing all the dogs they have given out. They have different volunteers and fosters around the state.
These foster homes provide these pets with all the love and support they need after being rescued from the street. In addition to rescuing dogs from the streets and shelters, DRSF accepts this dog breed from owners who are sick or can no longer take care of their dogs.
Like several other non-profit pet rescues, DRSF relies on donations from the public to provide vet care, food, training, and grooming services for these dogs. They also have a store where they sell different DRSF branded items to raise funds to cater to the needs of their rescued dogs.
Dachshund Rescue South Florida Details
3. Low Rider Dachshund Rescue of Florida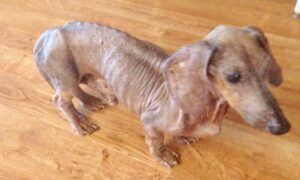 Low Rider Dachshund Rescue of Florida is a pet rescue created by a group of friends. Because of their passion for rescuing pets, these friends came together to start rescuing Dachshunds all over the state.
They are on a mission of meeting the fundamental needs of these dogs, including providing them with a comfortable shelter. They have an unyielding drive to rescue and improve the lives of Dachshunds that cross their path.
This organization has an excellent network of foster homes and volunteers that care for these dogs. In addition to rescuing them, they provide quality medical care for these pets.
They have professional vets that examine these dogs after rescuing, providing them with updated vaccines and other medical care that they need. LRDR is known for not turning its back on dogs within their capacity to help.
After saving and catering to their unique needs, this pet rescue places the dogs in their forever homes. Another reason why Low Rider Dachshund Rescue of Florida made it to our list is its simplified adoption process.
They have a considerably low adoption fee and a straightforward adoption process, encouraging pet adoption. They also provide educational resources, educating the public about this dog breed and its unique needs and health concerns.
Since its emergence, this animal rescue has saved and placed more than 400 Dachshunds in loving homes. By adopting a Dachshund from this rescue program, you create room for them to save more lives.
Low Rider Dachshund Rescue of Florida Details
4. Dachshund Adoption Rescue and Education, Inc.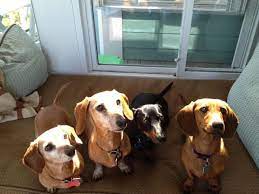 Dachshund Adoption Rescue and Education (DARE) is one of the few rescues in Florida with a unique mission. Part of DARE's mission is to increase public awareness via education about animal overpopulation, animal cruelty, and more. They are strongly against animal abuse, putting several measures to stop it.
However, they do not only increase public awareness but also rescues and rehome unwanted, lost, and displaced Dachshunds. They also save Dachshund mixed dogs in Florida. After rescuing, they provide temporary safe, comfortable shelter for the dogs.
They also provide the rescued dogs with the dental and medical treatments needed. The grand mission of this pet rescue is to rescue these pets, ensure they are healthy and fit and find new, loving homes for them.
Another unique thing about this animal rescue is that they ensure no dog is adopted for medical/scientific experimentation or breeding. They spay/neuter all dogs before giving them out and encourage other pet owners to do the same.
This pet rescue also has stores on Mercari and eBay, and 100 percent of the profit from the stores goes to the DARE vetting fund. DARE does not ignore sick Dachshunds. They rescue and provide them with medical care, regardless of the severity of their condition.
Dachshund Adoption Rescue and Education, Inc. Details
5. GetALong Dachshund Rescue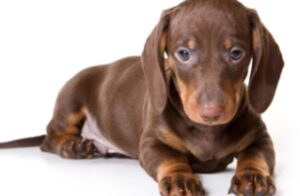 Last on the list of the best Dachshund rescues in Florida is "GetALong Dachshund Rescue." GetALong Dachshund Rescue is dedicated to rescuing senior Dachshunds, those with severe health issues, and unwanted dogs that need to learn trust and love again.
The founders of this organization have an intense desire to improve the lives of this breed who need a loving home. They rescue all Dachshunds, including the ill, injured, and old. GetALong Dachshund Rescue is foster-based, and they have many volunteers that take care of these dogs in their homes.
They also rescue, rehabilitate, and rehome young dogs. They are also dedicated to finding forever homes that will provide a loving and safe environment for the dogs. GDR also fosters severely ill dogs to live out their last days, ensuring they are cherished and loved before passing away.
Sadly, many Dachshund owners abandon their dogs in shelters because they no longer provide them with healthy puppies to sell. Fortunately, GDR goes to such shelters to rescue these dogs.
GetALong Dachshund Rescue has this breed in all sizes, shapes, and colors. If you are looking for the best Dachshund rescues in Florida to adopt senior Dachshund, this is one of the best options to consider.
GetALong Dachshund Rescue Details
Conclusion For The "Best Dachshund Rescues in Florida"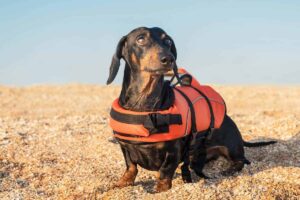 Those are the best Dachshund rescues in Florida. We carefully selected the best pet rescues that pay close attention to their rescued pets. They ensure these dogs are healthy and well cared for.
In addition to providing them with the care and support they need, these animal rescues help socialize and train these dogs. Hence, you will not only be adopting a healthy dog but a trained one also.
For more guides similar to this list of Dachshund rescues in Florida, you can check out:
Before you adopt a Dachshund from a rescue shelter in Florida, you can learn more about the breed by watching "Ultimate Guide to Caring For Dachshund" down below: