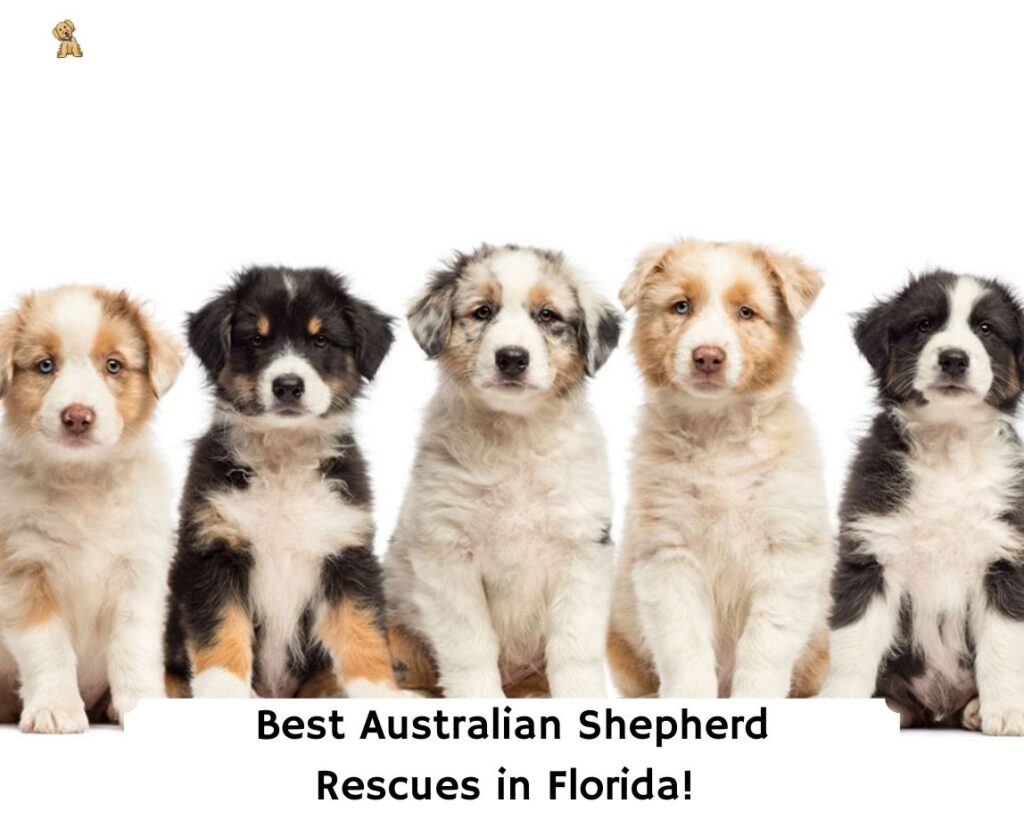 Here's what you need to know if you're searching for the best Australian Shepherd rescues in Florida. The Australian Shepherd is one of the most popular dog breeds in the USA, and visiting Australian Shepherdrescues in Florida is the best way to adopt one.
Aussies are known for their intelligence and endless energy. If you are looking for a loyal, smart, and loving dog, an Aussie is just what you need.
Before scrolling down this list of Australian Shepherd rescues in Florida, check out these other Florida recommendations from We Love Doodles: Best Dog Breeds in Florida and Best Shiba Breeders in Florida.
Find an Australian Shepherd Rescue Near Me in Florida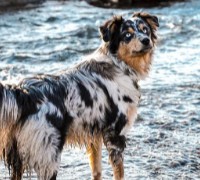 Here are some of the best dog rescues that you can visit to get an Australian Shepherd in the Sunshine State.
Australian Shepherd Product Recommendations: Best Round Dog Bed and Best Dog Boots For Hot Pavement.
1. Aussie and Me Animal Rescue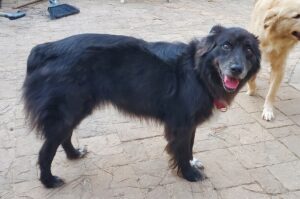 One of the best Australian Shepherd rescues in Florida is Aussie and Me Animal Rescue. This non-profit organization is committed to rescuing Aussies and helping them find a forever home. Do you wish to adopt from Aussie and Me Animal Rescue?
The first step in the process is an application form, which asks for general information about the applicant and why they are interested in adopting a pet. This is followed by a home visit, during which a representative from Aussie and Me will assess whether the applicant's home is suitable for a pet.
If everything checks out, the applicant is put on a waiting list and will be notified when an animal becomes available that is a good fit for their family. All animals at Aussie and Me Animal Rescue are vaccinated and spayed or neutered before adoption.
This Australian Shepherd Animal Rescue is committed to finding the perfect home for every animal and takes the time to screen all applicants carefully. The process may seem rigorous, but it's worth it to ensure that each animal goes to a loving home.
Aussie And Me Animal Rescue Details
2. New Spirit 4 Aussie Rescue Florida
The next puppy rescue in Florida that you need to know about is New Spirit 4 Aussie Rescue Florida. Whether you are looking to adopt or surrender an Aussie, it is ideal. If you wish to adopt an Australian Shepherd, you need to visit the website to fill out the adoption application.
Keep in mind that applications are evaluated according to what is best for each dog. Therefore, the organization's main priority is to find a suitable home for the rescued Aussies. Please be patient, as your application will take some time to be processed.
When your application gets approved, this big dog rescue in Florida will try to find you a dog that matches your lifestyle and requirements. Once the right Australian Shepherd has been identified, you will be provided with an opportunity to meet it.
Interested adopters are encouraged to spend time with the dog to decide whether they get along with it or not. Rest assured that the rescue home will help you every step of the way. An adoption fee must be paid to cover the cost of spaying, heartworm testing, worming, and basic vaccination shots. Since each dog has different requirements, the fee can vary.
New Spirit 4 Aussie Rescue Florida Details
3. Rescue Me
Rescue Me animal rescue center is known for helping Aussies in the Sunshine State. It rescues neglected, abused, and abandoned dogs off the streets of Florida. Founded in Georgia by Jeff Gold, the organization has grown tremendously and has established a chain of animal rehabilitation centers in multiple states.
When Gold realized that none of the existing animal rescues rescued Boxers, he created a service to cater to all dog breeds, including Australian Shepherds. It also runs the world's largest free rescue directory service by the name of RescueShelter.com, which lists thousands of animal rescues in 150 countries.
To view the adoptable Australian Shepherds in Florida, you must visit this page. To adopt a dog from Rescue Me, you first need to complete an adoption application. Your application will be reviewed, and, if approved, a meet-and-greet appointment will be scheduled. The adoption fee for dogs from Rescue Me is $250.
This fee helps cover the costs of rescuing and vetting dogs, including medical care, spaying/neutering, and training. If you cannot adopt a dog from Rescue Me, consider fostering one. Fostering is a great way to help a dog in need and also allows you to see if adoption is the right fit for you. For more information on fostering, please visit the Rescue Me website.
Rescue Me Details
4. Australian Shepherds Furever
Last on the list of Australian Shepherd rescues in Florida is Australian Shepherds Furever. The organization was founded in 2009 by Jeremy and Christina Hill, and it has since helped to rescue and rehomed more than 2,000 Australian Shepherds.
ASF works with animal shelters and rescue groups throughout the United States to identify homeless Australian Shepherds. It also accepts dogs from individual owners who can no longer care for them.
Australian Shepherds Furever has a rescue-foster-adoption model to decrease the chances of return. In addition, it also offers financial assistance to help cover the costs of veterinary care for the dogs it rehomes.
You can adopt an Australian Shepherd from Australian Shepherds Furever in one of the three ways:
Foster an Australian Shepherd until a forever home can be found.
Adopt an Australian Shepherd from the ASF foster program.
Adopt an Australian Shepherd from the ASF adoption program.
Whichever option you choose, you will receive a healthy dog that has been spayed or neuter. You will also receive all of the necessary vaccinations and a microchip. In addition, you will receive a six-week training course with an ASF trainer in your area.
Australian Shepherd Rescue Information:
How to Choose An Australian Shepherd Rescue in Florida
Deciding which Australian Shepherd rescue center to adopt a dog from is anything but easy. However, there are a few things that you should consider making the right choice, these are:
Reputation: One of the most valuable tips that will help you pick out the best dog rescue is reputation. Conduct research to get an idea of the rescues in your area. Go online and read customer reviews to determine what people have to say about the quality of pet care, the standard of service, adoption procedures, etc. You can also ask your friends and family and your vet for recommendations.
Health Checks: The next thing that you need to consider is health checks. The best pet rescue center is dedicated to improving the health of its Australian Shepherds. They will be happy to provide your documentation of the dog's health exams, medical conditions, vaccination, and other medical records. If a rescue is reluctant to give the medical background, it's best to skip them.
Health Warranties: Another factor to consider when selecting a pet center is health warranties. It can make all the difference. Choose a rescue that offers health warranties; if the dog you adopted develops a health problem, you'll be able to offer it the best health care without going bankrupt.
DNA Testing: Inherited conditions shorten the lifespan of dogs and only result in the congenital diseases being passed down to the next generation of puppies. This is why it makes sense to choose a pet rescue center that performs DNA testing. Choose a rescue that offers DNA results to you.
More Information About The Australian Shepherd Rescues in Florida
What Is the Cost of Dog Adoption in Florida?
Although some dog rescue centers provide puppies for free, you must understand that the adoption fee helps keep the pet rescue running. Otherwise, it would not have the funds to sustain operations.
Therefore, you should expect to pay anywhere from $100 to $300 to adopt a dog in Florida. In addition to this, you can also donate to help the pet rescue. Generally speaking, your donation will help cover the cost of altering, rehabilitating, and housing dogs in the rescue's care. 
Are There American Shepherds in Florida?
Florida is home to various pet rescues, which is why there are plenty of opportunities for adopting a purebred or mixed American Shepherd. You can use Rescueshelter.com to find an American Shepherd near you.
Conclusion For The "Best Australian Shepherd Rescues in Florida"
After reading our post, you will know everything about the Aussie rescues in Florida. There is no denying that adopting a rescue dog is a great thing to do. It allows you to make a dog's life better by giving it a second chance in a happy home.
However, before you adopt an Australian Shepherd, always make sure you understand their personality and needs so that they can have the best possible home.
For more guides similar to this list of Australian Shepherd rescues in Florida, you can check out:
Before you adopt an Australian Shepherd from a rescue shelter in Florida, you can learn more about the breed by watching "What to Do With a New Australian Shepherd Puppy" down below: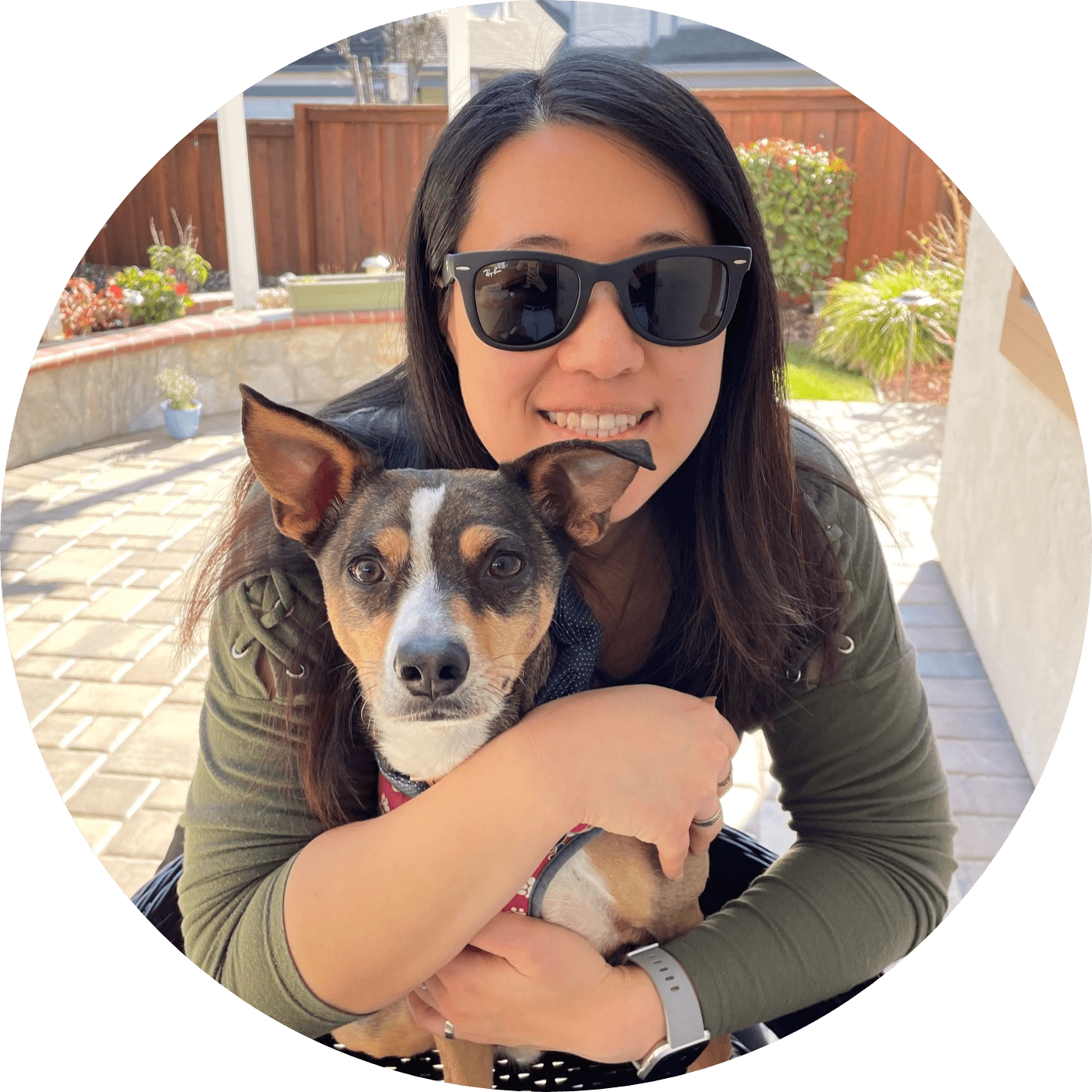 Dr. Sabrina Kong graduated from the Royal Veterinary College in England in 2016 and has been working at a small animal clinic in Northern California since then. She grew up in the Bay Area and got her bachelor's degree from Cal Poly San Luis Obispo. She also became a Certified Canine Rehabilitation Practitioner through a program at the University of Tennessee.
When she isn't in the clinic taking care of her four-legged patients, she enjoys traveling and trying new foods with her friends and her three-legged dog, Apollo. She adopted Apollo from her clinic when he was a puppy with numerous health issues. Dr. Kong truly cares about taking care of animals.