Are you searching for free puppies in Jacksonville, Florida? Do you want to cut down your expenses of buying a puppy, or do you not have the budget to buy a puppy from a breeder? Regardless of your unique situation, you can get a puppy in Jacksonville, Florida, without breaking the bank.
You can get a puppy free of charge with the right resources and information. Puppies make a great addition to our homes, as they are playful, fun, cute, and keep us active. However, buying and caring for these cute companions is not cheap. Depending on the breed, buying a puppy from a breeder can set you back by a few thousand bucks.
Hence, it is understandable why many dog lovers choose to adopt or find free puppies. After thorough research and consultation, we have curated a list of some proven ways to get free puppies in Jacksonville, Florida.
Not all the methods might work for you, so you might have to explore more than one option. In addition, this process requires a lot of patience and persistence, as free puppies are not easy to come by. And, of course, even when you get the puppy for free, you must spend money on shots and proper vet care.
Before you scroll further down this guide, "Where Can You Get Free Puppies in Jacksonville, Florida," you can check out these other dog-related articles from our team at We Love Doodles: Best Dog Daycares in Jacksonville, Florida and Best Shih Tzu Rescues in Orlando, Florida.
Find Free Puppies Near Me in Jacksonville, Florida
Here are some easy and quick ways to get a puppy for free in Jacksonville.
More Puppy-Related Guides:
1. Pet Rescue Organizations
Pet rescues are private, non-profit organizations or groups that rescue and place lost, abandoned, rejected, and surrendered puppies and dogs in loving homes. These organizations are committed to giving these pets a second chance at life. They rescue, rehabilitate, and medically treat these puppies and dogs before placing them in their forever homes.
Rescue groups and organizations rely on donations to cater to the needs of the dogs. They also charge adoption fees (usually a small fraction of what breeders charge), which cover medical bills, vaccination, deworming, microchipping, and other expenses.
However, there are a few ways to get a puppy from a rescue group without paying a dime. The most reliable is by attending their free adoption events. Some rescues organize free adoption events where they waive adoption fees for all or some of their puppies and dogs.
You can contact local rescues in Jacksonville and ask if they organize such events and when they're held. Some people pay the adoption fees of some puppies and dogs in rescue facilities so they can be given out for free.
Here are some dog rescues you can reach out to in Jacksonville:
2. Ask Your Close Circle
A referral is one of the best and easiest ways to find anything. There is always a friend or family member that has or knows where you can get what you are looking for. You should include your family and friends in your search for a free puppy!
Someone in your close circle might be expecting a litter or already has puppies they want to rehome. You can ask or make your intentions known to your coworkers, friends, family members, and neighbors. They might not have what you need but might know someone who can help.
People always prefer to give their puppies or dogs to family members or friends rather than strangers, as they believe the pet will be in better hands. Someone in your close circle might know someone who is relocating or has a lifestyle change and wants to rehome their puppies.
More Puppy-Related Guides: Best Pet Insurances For Large Dogs and Best Curved Dog Grooming Scissors.
3. Adopt a Local Stray Puppy
Many dogs and puppies are lost and left to wander the streets to survive. While many get rescued by rescue organizations and animal shelters, many are still far from getting a new home. If you want to adopt a stray puppy, keep an eye out for one that might be wandering in your street or neighborhood.
However, when you find such puppies, you must earn their trust. You can achieve that by giving them food and approaching them in a friendly manner. After a while, you can welcome the puppy into your home permanently. Do not forget to take the puppy to a vet for proper examination and vaccination.
It's a good idea to contact Animal Control before feeding a stray, however. In some cases, Animal Control is already working hard to "bait" the animal into capture, and feeding the pup may work against those efforts.
More Puppy-Related Guides: Strongest Shock Collars For Dogs and Best Dog Nail Grinders.
4. Local Newspaper
Your local newspaper can be a helpful source when looking for a puppy to adopt for free. If your local newspaper subscription is no longer active, you might want to reactivate it, as it might contain ads for free puppies.
Go to the newspaper's classified ads section and search for keywords like "free puppies for adoption" or "rehome puppies for free." When you find a suitable ad, contact the person or organization that placed it.
Do not forget to be on guard when dealing with the person, as some people might have less than kind intentions. If you agree to meet, take a friend or relative with you to be safe. It would be best if you also asked why they are giving the puppy away, and whether vet records and other information is available for the dog.
More Puppy-Related Guides: Best Dog Dental Wipes and Best Dog Harnesses For a Tie Out.
5. Reddit
Reddit is a highly innovative online platform that comes in handy in many spheres of life. Whether you seek answers to a question or looking for the best way to do something, there is a topic, or subreddit, for you on the platform. It is a collection of forums for various topics, including pet adoption.
You can find dozens of pet adoption forums; ensure you search for location-based forums. Some forums are dedicated to sharing news and information about puppy adoption. If you are lucky or patient enough, you can get a free purebred puppy in Jacksonville without paying a dime. Some of these puppies come vaccinated, dewormed, and socialized.
More Puppy-Related Guides: Best Soft Dry Dog Foods and Best Toyota 4Runner Dog Barriers.
6. Craigslist
Craigslist is also helpful in a situation like this. It is an online platform that allows pet lovers and owners to place classified ads to adopt or rehome (for free) pets. Like Reddit, Craigslist has listings and information about pet adoption.
You can go through puppy adoption adverts in the "community" section to see information and pictures of your potential puppy. When you contact the person behind the ad, do not hesitate to ask about the puppy's temperament, health, age, and look.
More Puppy-Related Guides: Best Luxury Dog Houses and Best Dog Bowls Made in the United States.
Before You Begin Your Search For Free Puppies in Jacksonville, Florida
Bringing a puppy into your home is a huge decision, and there are many things you need to do before getting one. Educating yourself on how to prepare for your new puppy is imperative.
Here's a simple guide to prepare you for the tasks ahead:
Are You Ready for a Puppy?
The irresistible and charming look of puppies has many people looking to become puppy parents when they are not ready. Puppies are cute, but they are also demanding and extremely time-consuming. If you've never had a puppy, you might not realize the journey you are about to embark on. Raising a puppy requires a lot of commitment and patience.
You'll need to feed your puppy three to four times daily. Proper house training is also needed to encourage proper behavior. You'll also need to prepare your family for the new addition, especially if you have young children.
A lot of time must be dedicated to these pups in their infancy, and the whole family should be involved. In addition, if you or any of your family members have allergy issues, you should opt for a low to a non-shedding puppy.
What Kind of Puppy Is Ideal for You?
You cannot accept any puppy that comes your way when looking for a free puppy in Jacksonville. There are hundreds of dog breeds, and finding one that suits your personality and lifestyle is important.
Once you've decided that you can own up to the responsibilities and commitment of owning a puppy, the next step is to find one that suits your lifestyle. How small or big do you want your dog to be?
A small breed is a great option if you live in a small home or apartment with limited space. Medications, food, and supplies also tend to be less expensive for small dogs than for giant/large dogs.
Some puppies are highly energetic and active as adults, so you should consider your activity level and choose a puppy that matches. How much time can you dedicate to exercising and playing with the puppy daily? Some breeds require at least 40 minutes daily.
Puppy-Proof Your Home in Jacksonville, Florida
After deciding the breed you want, the next step is to puppy-proof your home. Before you bring your new family member, it is important to prepare your home.
Puppies are curious and are known for their destructive behavior. They can chew, lick, explore, and even eat things in their environment. Hence, you want to keep all your valuables out of their reach.
Here are some tips on how to puppy-proof your home:
Lock toxic chemicals, medications, food, and other items that might be dangerous to puppies in cabinets.
All electrical cords and extensions should be hidden.
Puppies can destroy or chew houseplants, some of which can be poisonous to them, so you should keep plants out of reach.
Shoes, laundry, and small objects they could choke on should be kept out of reach.
Your trash cans should be locked and kept behind closed doors.
Conclusion For "Where Can You Get Free Puppies in Jacksonville, Florida"
Getting a free puppy does not mean accepting whatever comes your way. Be selective about the process and only accept a puppy that suits your personality and lifestyle.
Some pet owners might want to give away their puppies due to health or behavioral issues, and you do not deserve to go home with such a puppy. Hence, you should get as much information about the puppy as possible before accepting it.
If you find this guide, "Where Can You Get Free Puppies in Jacksonville, Florida," helpful, you can check out these other dog-related recommendations from our team:
Before you begin your search for available free puppies in Jacksonville, Florida, you can learn more about getting a free dog by watching "How to Get Free Puppies" down below: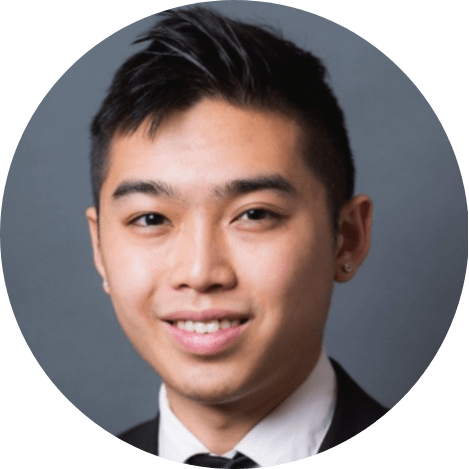 Andy is a full-time animal rescuer and owner of a toy doodle. When he's not saving dogs, Andy is one of our core writers and editors. He has been writing about dogs for over a decade. Andy joined our team because he believes that words are powerful tools that can change a dog's life for the better.
Why Trust We Love Doodles?
At We Love Doodles, we're a team of writers, veterinarians, and puppy trainers that love dogs. Our team of qualified experts researches and provides reliable information on a wide range of dog topics. Our reviews are based on customer feedback, hands-on testing, and in-depth analysis. We are fully transparent and honest to our community of dog owners and future owners.