If you're searching for free puppies in Tulsa, you've come to the right place. Tulsa is the second-largest city in Oklahoma and is home to many pet lovers. If you are looking for places to get free puppies in this city, we are here to point you in the right direction.
Getting a free puppy is easy with the right resources and information. Many people have geared towards looking for free puppies because of the overwhelming cost of buying one from a breeder. Another alternative to buying from breeders is adopting from rescues and shelters.
However, if you want to completely waive adoption fees and get a puppy without paying a dime, there are a few ways to achieve that. Before we list out the different ways to get a free puppy in Tulsa, let's walk you through some things to do before bringing your new pet home.
Before you scroll further down this guide, "Where Can You Get Free Puppies in Tulsa," you can check out these other dog-related recommendations from our team: Best Boston Terrier Rescues in Oklahoma For Adoption and Best Golden Retriever Breeders in Oklahoma.
Find Puppies Near Me in Tulsa
A dog is a multi-year commitment of care that includes keeping them healthy, feeding and housing them, and ensuring their safety. There is a lot to do and know before bringing these cute companions homes, some of which include:
More Puppy-Related Guides: Best Dog Brushes For Tangles and Best Shampoos For Curly Hair Dogs.
1. Prepare Yourself and Your Family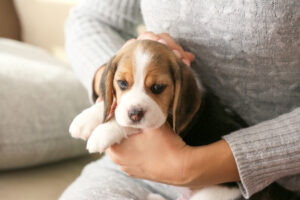 Before exploring the options for finding a free puppy, you should prepare yourself and your family for the new addition. Is this the first time having a pet in your home? Will a puppy fit into your family and lifestyle?
You must ask yourself vital questions to ensure your family and lifestyle can accommodate a puppy and give it the care, love, and attention it deserves. Many people often accept free puppies or even buy one without assessing themselves or their families to determine if they are ready to own a pet.
In addition, you need to consider your family and lifestyle when choosing a breed. If you are an outdoor enthusiast and would love to take your pet with you, look for a breed that can embark on long hikes, hang out in the canoe, or sleep in a tent.
If you live in a small apartment, your focus should be a tiny breed. Some dog breeds are prone to separation anxiety when left alone for too long, so you should avoid such breeds if you are usually away from home all day.
Hence, it would be best if you took some time to consider your needs and that of your family before choosing a breed. Not every free puppy is suitable for everyone, so you should only accept one that will fit seamlessly into your home.
More Puppy-Related Guides: Best Ceramic Dog Bowls and Best Dog Cologne That Groomers Use.
2. Set Up a Space for Your Puppy
Another important thing to do is dedicate a special place for the puppy in your home. Your home will be a strange place for the puppy, so you need to set up some space for them. Set up a crate for your puppy to serve as its special place.
You can spice their little space up with toys, a bed, and a blanket. Getting the puppy's previous blanket or toys (something that smells familiar) would help them quickly settle in their new space. Ensure their little space is comfortable enough to make them feel welcome in your home.
More Puppy-Related Guides: Best Luxury Dog Houses and Best Slow Feeder Bowls For Dogs.
3. Puppy-Proof Your Home
You need to puppy-proof your house for the safety of the puppy and your furniture while you orient them with your home. Puppies are fond of chewing up anything that crosses their path. They like to explore and would want to exercise their teeth on your furniture.
Hence, it would be best to create boundaries to prevent such. Decide where you don't want them to explore, and close off those parts with puppy gates. All poisonous substances and cleaning supplies should be removed and kept out of reach.
You should also put away valuables and small objects that they will find too attractive to leave alone or could choke on. Because of their constant chewing needs, you should buy them doggie chew toys. It would help satisfy their chewing cravings and keep them away from chewing your belongings.
More Puppy-Related Guides: Best Soft Dry Dog Foods and Best Dog Dental Wipes.
How to Get a Free Puppy in Tulsa
Here are some helpful tips for finding a free puppy in Tulsa. Do not forget to accept offers for puppies suitable for your family and lifestyle.
1. Ask Friends and Family
You can start your search for a free puppy by asking your family and friends if they know of anyone giving away puppies for free. Sometimes, you might have someone in your close circle trying to rehome their puppies.
Even if no one wants to rehome a puppy, they might know someone else who is expecting a litter and wants to rehome. You can ask coworkers, friends, family, and even your neighbors. They might know someone who is relocating or has a lifestyle change and wants to rehome their puppies.
You can also reach out to your friend on social media platforms like Facebook, Twitter, and Instagram. You can ask them directly or create a post about your need for a free puppy. If you are lucky, you will get a quick response.
More Puppy-Related Guides: Best Dog Crates For Car Backseats and Best Dog Nail Grinders.
2. Check Classified Web Platforms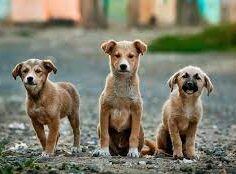 If no one in your circle wants to rehome or knows anyone who wants to rehome a puppy, you can continue your search on classified websites. Use platforms like Craigslist, ClassifiedAds, or Facebook to find free puppies.
These platforms have pet sections, or you can use the search bar to find pet communities and see if anyone is rehoming their puppies. If you find any ad for a free puppy rehoming, contact the person immediately to learn more about the puppy.
Even if it is free, you still have the right to ask vital questions. Inquire about the puppy's health, genetics, temperament, breed, and more. You should also be careful not to share personal information, like your address, as not everyone on these platforms can be trusted.
More Puppy-Related Guides: Best Dog Steps For Beds and Best Curved Dog Grooming Scissors.
3. Become a Puppy Rescuer
There are several ways to become a volunteer at a dog rescue organization. You can choose to be a foster parent or a volunteer at the rescue organization's premises. Volunteering in a foster center comes with many benefits. First of all, you will save hundreds of pets' lives.
Secondly, you will work with a team to help increase awareness about responsible pet ownership and care. Volunteers dedicated to helping pets at rescue organizations and shelters don't have to go through the rigorous process of pet adoption, which includes filling out adoption forms, home visits, interviews, and more.
Most rescue groups and shelters also waive adoption fees for their volunteers as a reward for their humanitarian services. However, you should not explore this option if you don't genuinely love dogs and puppies. You have to be committed to the course to enjoy the benefits.
More Puppy-Related Guides: Best Dog Allergy Tests and Best No Spill Dog Water Bowls.
4. Contact Local Breeders
Contacting a local breeder is one of the least plausible options, but it works sometimes. Puppies from ethical and reliable breeders are very expensive, which is justifiable because of the high cost of breeding, raising, and taking care of them.
However, there is a slim chance of getting a free puppy from a local breeder near you. Sometimes, breeders give away puppies left unsold in a previous litter free of charge because people are no longer interested in them.
A breeder can also give out the remaining puppy in a litter for free to create room for the next litter. Also, breeding programs about to close down give out adult dogs and puppies for a very small fee or even free.
More Puppy-Related Guides: Best Shock Collars For a Biting Puppy and Best Dehydrated Dog Foods.
5. Go to Adoption Events or Clinics
This is a rare but highly productive way of finding free puppies. Visit online pet stores like Petco and PetSmart, and check for upcoming adoption events or an adoption clinic near you. If you do not want to miss the date of these events, you can subscribe to the pet store's mailing list.
More Puppy-Related Guides: Best Dog Football Toys and Best Bone Broth For Dogs.
6. Ask a Local Dog Rescue Group
Like breeders, dog rescue organizations also charge a fee for releasing their puppies. They also have a strict adoption process involving thorough application screening. These organizations charge adoption fees to cover the dog's vet bills, medication, food, and other rescue expenses.
However, some good samaritans often pay for the adoption fees of some dogs in some rescue groups. In such cases, the group will give out the puppies or dogs for free. Some rescues also give out puppies that cannot find homes for free.
Here are some reputable rescues in Tulsa:
Conclusion For "Where Can You Get Free Puppies in Tulsa"
You must be careful when looking for a free puppy online to avoid being a scam victim. Some scammers can post ads for giving out free puppies but still require you to send money for shipping or other things. If you get the puppy from a friend, coworker, or neighbor, you can treat them to a restaurant or pub to show appreciation.
If you find this guide, "Where Can You Get Free Puppies in Tulsa," helpful, you can check out these other dog-related recommendations from our team:
Before you begin your search for available free puppies in Tulsa, you can learn more about getting a free dog by watching "How to Get Free Puppies" down below: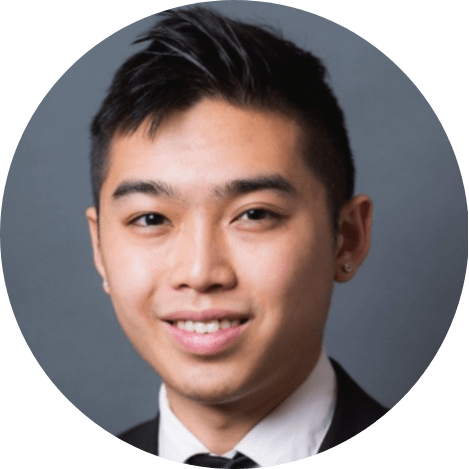 Andy is a full-time animal rescuer and owner of a toy doodle. When he's not saving dogs, Andy is one of our core writers and editors. He has been writing about dogs for over a decade. Andy joined our team because he believes that words are powerful tools that can change a dog's life for the better.
Why Trust We Love Doodles?
At We Love Doodles, we're a team of writers, veterinarians, and puppy trainers that love dogs. Our team of qualified experts researches and provides reliable information on a wide range of dog topics. Our reviews are based on customer feedback, hands-on testing, and in-depth analysis. We are fully transparent and honest to our community of dog owners and future owners.