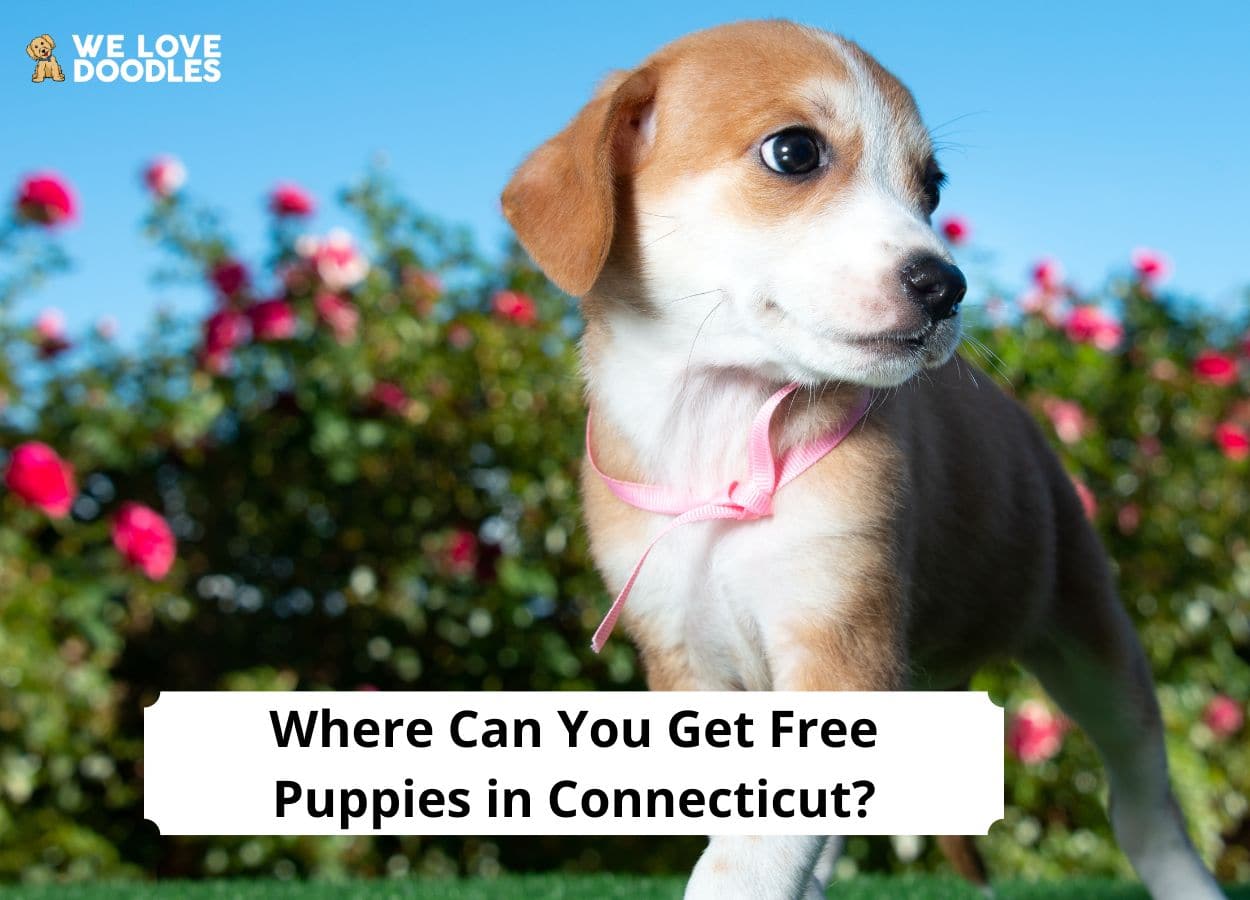 Are you looking for free puppies in Connecticut? If so, then you've come to the right guide. Having a pet is a memorable experience, but not everyone can afford to spend hundreds of dollars to bring a pet home.
So don't let the lack of funds deprive you of experiencing this unique relationship. Fortunately, with some luck and proper research, you can easily find free puppies in your area. There are several reliable sources out there that can help you get a free puppy.
However, while many are lucky enough to find their ideal puppy for free in a few days, others may have to wait a bit longer. So, remember to be patient and carry out thorough research.
Before you scroll further down this guide, "Where Can You Get Free Puppies in Connecticut," you can check out these other dog-related recommendations from our team at We Love Doodles: Best Pet Stores in Connecticut and Best Poodle Rescues in Connecticut For Adoption.
Find Free Puppies Near Me in Connecticut
Here are a few resources to speed up your research.
More Puppy-Related Guides: Best Dog Football Toys and Best Pin Brushes For Dogs.
1. Visit Your Local Animal Shelters & Rescue Organizations
Animal shelters and rescue organizations should be your top priority when looking for free puppies in Connecticut. These organizations are the first ones to rescue, rehabilitate, and rehome abandoned, neglected, or abused dogs.
However, it is essential to ensure you only reach out to government-owned rescues and animal shelters in your area. Since government grants don't fund private rescues and shelters, they usually charge an adoption fee.
On the other hand, government-run animal rescue organizations are funded by the government. They have more resources to give away their animals free of charge to inspire more to adopt rather than shop for their animals and curb their overpopulation.
Dog shelters and rescue ensure the dogs are fully vaccinated and have received the necessary vet care before they hand their animals to you. So, reach out to the rescues and shelters in Connecticut and see if they can arrange a dog free of charge for you.
A few noteworthy rescue organizations and shelters in Connecticut where you are likely to find free puppies are:
Burlington Municipal Dog Pound Details
Address: 200 Spielman Hwy, Burlington, CT 06013
Phone Number: (860) 214-5640
Plainville Animal Control Details
Friends of the Bristol CT Animal Shelter Details
City of New Britain CT Animal Control Details
East Hartford Animal Control Details
2. Consider Fostering a Pet
Fostering a dog is an excellent option if you're looking for a free puppy. When you foster a dog, you agree to take a homeless dog into your home and provide it with love, care, and attention for a specific period or until the dog is adopted.
This is especially recommended for novice dog owners as it will give you an idea about what it's like to look after a pet before you decide to adopt. Many animal rescues around the United States regularly look for foster homes for the dogs under their care.
You can try your luck with fostering and then consider adopting from the rescue. Sometimes rescues also offer discounts to foster parents interested in adopting their pets.
The rescue you foster a dog for will cover the following expenses:
Puppy food
Vet bills
Vaccinations
Microchipping
The Connecticut Humane Society
A welfare organization you can consider fostering a dog is the Connecticut Humane Society, one of the most options in the state for companion animal welfare. The organization is dedicated to improving and enriching the lives of families and communities through adoption services, medical care, prevention of animal cruelty, and education.
To kickstart the foster process, you can check which CHS location nearest to you is accepting foster applications by clicking here. You will then be required to fill out a foster application and wait for the rescue to get back to you. You can also contact the rescue for other queries regarding the foster process through the contact details below.
Animal House Shelter Details
3. Utilize Social Media
Social media is a powerful tool that can be used to find anything anywhere. So, why not use the power of social media to search for free puppies in Connecticut? Social media is a reliable and quick way for people from different locations to connect.
So, you're more than likely to find people adopting out or looking to rehome their puppies on social media, especially Facebook. You can use relevant hashtags to find people looking to rehome their puppies in Connecticut.
For example, search using the hashtag "free puppies in Connecticut." You can also join Facebook groups dedicated to rehoming free puppies or try your luck through the Facebook marketplace.
However, the Facebook marketplace is mostly used for selling. So, you might be required to pay a fee. We've decided to narrow down your search and have shortlisted some Facebook groups where we believe you'll be able to find your ideal puppies. These groups include:
Free Animals of CT and Approved Rescues
Free Animals of CT and Approved Rescues is a Facebook group dedicated to helping people find free puppies. People interested in rehoming their pets post in the group looking for people interested in adopting free puppies.
Moreover, approved rescues and shelters often post in the group about what animals are currently available at their facilities to find potential adopters. However, rescues and shelters may ask for a small fee, as adopters pay fees to cover medical and other pet expenses.
This Facebook group has strict rules, and anyone not associated with a shelter and rescue is strictly forbidden from asking for a fee in the group. The group is located in Sterling, Connecticut, with 8,000 members growing daily.
You can scroll through the group and find your ideal puppy located nearby. Since the group is private, you must become a member before seeing the posts. So, join the group immediately to start looking for your new four-legged BFF.
Free Animals of CT and Approved Rescues Details
Free Animals CT
Free animals CT is another Facebook group dedicated to helping people find free pets in Connecticut. The group hosts 19.9K members – some looking to rehome their pets and others interested in bringing adorable animals home.
The group has a variety of posts from people looking to rehome and give out their dogs and puppies. People usually give out puppies for free if they have litters they cannot keep or due to other personal circumstances that prevent them from keeping pets.
Free Animals CT is a public group that is open to everyone. So, you do not have to be a member to scroll through the posts. Therefore, you can click the link below and look for your ideal free puppy.
Free Animals CT Details
4. Visit Craigslist
Craigslist is an online advertisement platform where people from all over the United States can post and view job and service listings. You can also find listings for free puppies in Connecticut for adoption.
While most listings will not be free, with some luck and research, you may come across a free puppy up for adoption or rehoming. However, scams are common on Craigslist, and you may always get what is advertised.
Therefore, we recommend only perusing a posting near you so that you can meet the puppy before adoption. Be careful about which puppy you adopt, as some people tend to inbreed their pets, and some even adopt puppies with health or behavioral issues.
More Puppy-Related Guides: Best Dog Bells For Potty Training and Best Dog Scooting Treatments.
Finding a Reliable Source For Free Puppies in Connecticut
So, you've come across a puppy on Facebook, Craiglist, or even your local shelter or rescue you'd be interested in adopting. But how can you ensure you can trust your source and that the puppy given to you will be physically and mentally healthy?
While there is no straightforward answer, you can conduct thorough research and take precautions. For example, ask the rescue/shelter or dog owner to provide you with the puppy's vet and vaccination records.
Secondly, meet the puppy before bringing it home to ensure no behavioral or health issues. Finally, ask the source to provide references; one personal and one vet reference should be sufficient.
More Puppy-Related Guides: Best E-Collars For Large Dogs and Best Dog GPS Trackers.
Conclusion For "Where Can You Get Free Puppies in Connecticut"
While getting a puppy is an exciting experience, it is vital to be extra cautious when adopting puppies for free in Connecticut or any other state. We wish you the best of luck in finding your free puppy in Connecticut and hope you find our article helpful when looking for your future four-legged BFF.
If you find this guide, "Where Can You Get Free Puppies in Connecticut," helpful, you can check out these other dog-related recommendations from our team:
Before you begin your search for available free puppies in Connecticut, you can learn more about getting a free dog by watching "How to Get Free Puppies" down below: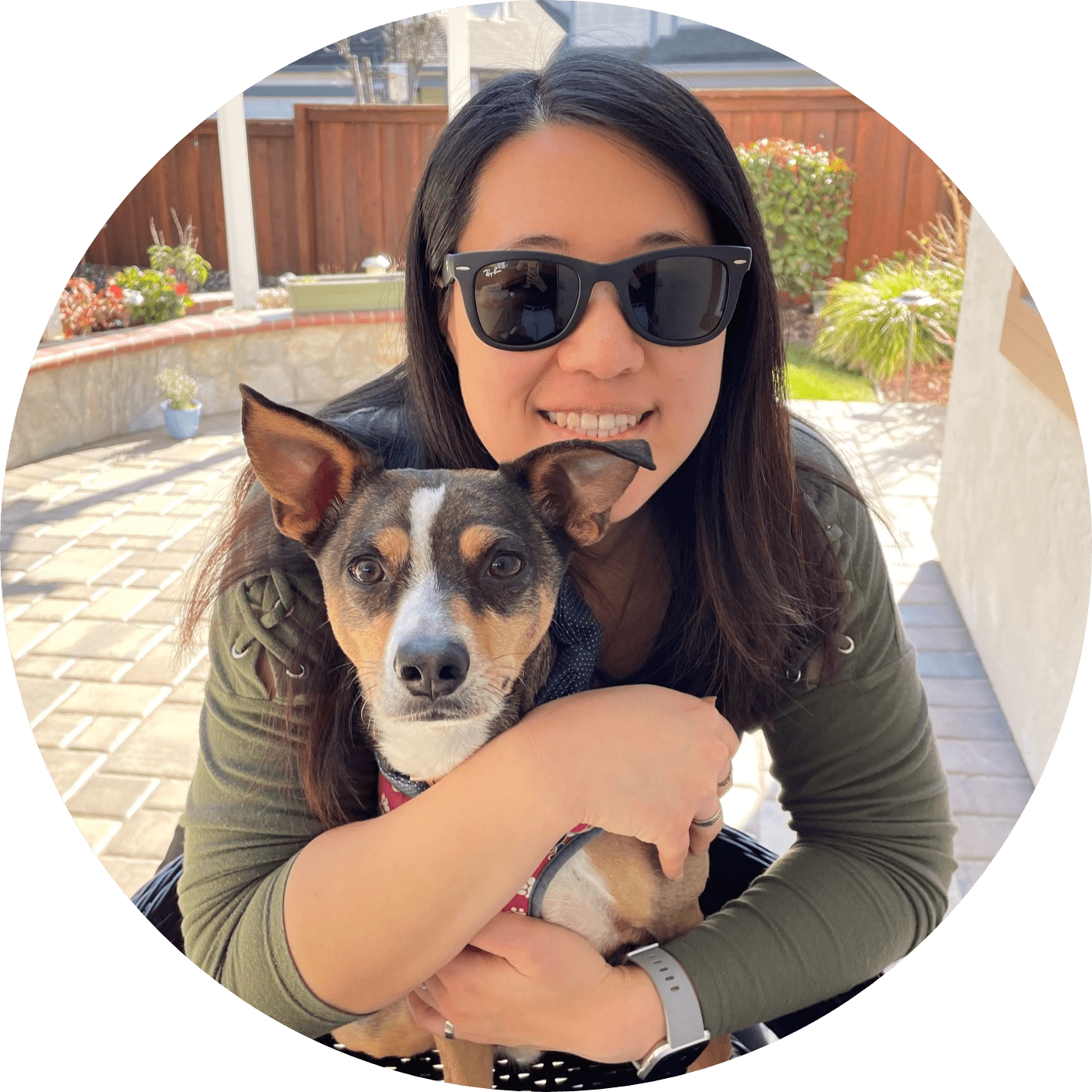 Dr. Sabrina Kong graduated from the Royal Veterinary College in England in 2016 and has been working at a small animal clinic in Northern California since then. She grew up in the Bay Area and got her bachelor's degree from Cal Poly San Luis Obispo. She also became a Certified Canine Rehabilitation Practitioner through a program at the University of Tennessee.
When she isn't in the clinic taking care of her four-legged patients, she enjoys traveling and trying new foods with her friends and her three-legged dog, Apollo. She adopted Apollo from her clinic when he was a puppy with numerous health issues. Dr. Kong truly cares about taking care of animals.