If you're searching for free puppies in Ohio, you've come to the right place. Dogs have been an integral part of our lives for centuries. Puppies bring great joy into our homes and provide us with constant companionship.
There are many benefits to having these companions in our lives, some of which include the following:
They encourage exercise
Socialization
Stress relief
A companion for life
Puppies, regardless of the breed, will make you feel less alone. These awesome creatures are also good with kids, which is why they are the most common family pets and companions. Buying a puppy from a breeder can save you a few hundred or thousands of dollars.
Fortunately, you can enjoy all the benefits of having a puppy in your home without actually buying one. This article will walk you through some things you need to know about these lovely pets and how you can get free puppies in Ohio.
Before you scroll further down this guide, "Where Can You Get Free Puppies in Ohio," you can check out these other dog-related recommendations from our team at We Love Doodles: Best Pitbull Rescues in Ohio For Adoption and Best Dog Groomers in Dayton, Ohio.
Things to Consider When Getting a Puppy in Ohio
It would be best to consider the breed you want when looking for a free puppy. There are more than 360 dog breeds, and not everyone is ideal for every home. So, getting a free puppy is not the issue, but rather getting a breed that will be compatible with you and your family.
Different dog breeds have different needs. While many are companions and pets, many are working and very active, making them suitable for specific tasks and certain types of families. Hence, you cannot go home with any free puppy.
You should take some time out to conduct proper research about the best breed types you can accommodate. Have a range of dog breeds, and study their unique traits, personalities, likes, and dislikes to determine if they will be suitable for your home.
Another thing to consider is if you want a pedigree or crossbreed dog. Pedigree dogs have two parents of the same breed, and their family tree is recorded by an organization, such as American Kennel Club (AKC).
On the other hand, crossbreed dogs have two parents from different breeds. So you must conduct independent research to determine which is best for you.
Considerations When Adopting a Free Dog
Here are other vital things you should consider:
Size: We have small, medium, and large breed dogs. The size of the dog you want will depend on your needs, home, garden, children, garden, etc. While in their infancy stage, they might all look small. However, after a short while, some of them might grow to become giant dogs. Hence, it would be best to consider the size impact on your family and friends.
Gender: The sex of the puppy you choose might determine its size and personality traits to an extent (for instance, level of independence or affection). Male dogs tend to be larger than females.
Grooming Needs: Some dog breeds shed more than others, so it is important to consider how much grooming your preferred puppy will need. If you do not have the time to spend hours brushing your dog or taking it to professional groomers regularly, you should opt for a low-maintenance, minimal-shedding breed.
Temperament: The breed's temperament is another crucial thing to consider. Some dogs are bred for their working abilities, while others are for physical characteristics. As a result, various personalities or temperaments are on offer. Hence, you should carefully consider your needs when looking for a free puppy in Ohio.
Find Free Puppies Near Me in Ohio
Getting a free puppy in Ohio is not easy, but we list a few options you can explore.
More Puppy-Related Guides: Should I Carry My Puppy Out to Pee and What Do I Do If My Puppy Won't Stop Biting Me?
1. Contact Dog Rescue Organizations Near you
One of the easiest ways to get a puppy for free in Ohio is by contacting some dog rescue organizations in the state. There are dozens of rescue organizations in Ohio, most of which specialize in a specific breed.
Hence, it would be best to target a rescue specializing in the dog breed you want. These organizations rescue dogs from the streets, animal shelters, and pounds. They work with volunteers who foster and care for these dogs until they find their forever homes.
Most times, these dogs are adopted for a fee, determined by the dog's age, health condition, or breed. However, some rescue organizations periodically give out dogs to families and individuals who can care for them and provide for their basic needs.
Even if you are not getting the puppy for free, you will save hundreds of dollars adopting a puppy from a rescue compared to buying from a breeder. The fee you will have to pay will cover the puppy's rescue, medical care, vaccination, deworming, feeding, and more.
Dog Rescues in Ohio
Here are some rescues in Ohio where you can get a puppy for free or with a small adoption fee:
More Puppy-Related Guides: How to Feed a Labrador Retriever Puppy and Best Puppies That Don't Grow Big.
2. Local Shelters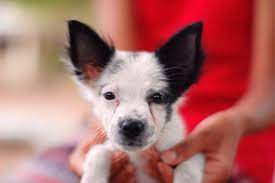 Another place you can get free puppies is in local shelters. You can find all breeds and sizes of dogs in local shelters in Ohio. Many lost puppies are in shelters and need a place to call home. Some dogs also give birth in local shelters, and responsible families/individuals are needed to care for these puppies.
You can walk into any local shelter close to you to ask for a puppy's availability or find one online and contact them via a call. Some shelters occasionally release their puppies for free because they want them to be well-cared for and create room for others.
However, getting a puppy from many shelters is not free, as a small adoption fee is required to cover the cost of caring for the puppy. Again, some organizations or individuals sponsor the adoption fees of some dogs.
In such cases, you can get the puppy free of charge. Some shelters also have an adoption day with no price tag for adopting any of their puppies. Do not forget to consider your needs before picking a breed.
More Puppy-Related Guides: How to Sell Puppies on Craigslist and Best Slicker Brushes For Dogs.
3. Online Platforms
You can also find healthy and quality puppies on online platforms like Petfinder, Craiglist, Adopt-a-Pet, and ClassifiedAds. Many lost-n-found puppies and dogs are posted on these platforms. Some owners who want to rehome their pets also use these platforms to find responsible, loving homes for their dogs.
Most puppies or dogs listed on these platforms attract a small fee. However, you can find free options if you browse through ads from pet owners and breeders. There are also listings from rescues and shelters looking to find better homes for their puppies and dogs.
More Puppy-Related Guides: Best Dog Crates For Car Backseats and Best Plaque Removers For Dogs.
4. Social Media and Forums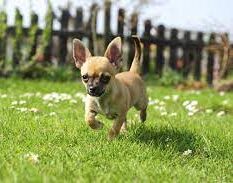 Social media is another useful option you can explore when looking for free puppies in Ohio. Social networks, like Facebook, have many pet groups that allow pet owners to connect, learn, and share their experiences about their pets. You can look for a breed-specific group or join a general group.
Search Facebook or Twitter for local groups in Ohio to join. Many people join these groups to find people to rehome their puppies, so you might get lucky and receive a free puppy. Some also come with a small price, which will not leave a hole in your pocket. You can also find pet forums and threads online on Reddit and Quora.
More Puppy-Related Guides: Best Dog Water Bottles For Hiking and Best Dog Steps For Bed.
5. Ask Friends and Family (Referrals)
One of the quickest ways to find a free puppy in Ohio is by asking family and friends. Your network of coworkers, friends, and family can be handy in such situations.
You might be surprised that a colleague or friend is looking for someone on their network to rehome their puppies. Even if no one in your circle wants to rehome a puppy, someone might know someone else who wants to rehome their puppies.
More Puppy-Related Guides: Best Dog Grooming Kits and Best Automatic Dog Ball Launchers.
Frequently Asked Questions
We spent a lot of time outlining a few of the best places to get free puppies in Ohio. But you may have further questions about the process! Here are a few of the most frequently asked questions by our readers about adopting a free puppy into your family.
Why are puppies offered for free?
Puppies may be listed for free for a number of reasons! Maybe a neighbor's family pet unexpectedly had a litter, and they can't keep all of the babies. Maybe a breeder found that one of the puppies in a litter is too small or even unhealthy to sell. Or maybe an owner is moving or divorcing, and simply can't take care of the dog anymore.
Whatever the reason, you'll want to bring your puppy to a vet right away! If your puppy has any medical concerns, they can be addressed early. This will help increase the likelihood that your dog and you will enjoy many, many years together!
What should I look for when adopting free puppies in Ohio?
Unfortunately, not all puppies come from a safe and healthy environment. You'll want to take a few precautions when you pick up a dog.
First of all, if possible, you should visit the puppy's current home in person. Bring a friend with you for safety, and for a second set of eyes. Is the home clean and are other dogs happy? Is your puppy wiggly, happy, and energetic? Does the home or shelter smell badly, like dog urine or feces?
Secondly, ask the owner about why the pup is being rehomed. Some "unadoptable" dogs are sick, and while it's okay to bring these pups home, you'll want to know what you're getting into! Ask for vet records and bring your new puppy to the vet within a few days! Most importantly, keep your new dog separated from existing pets for as long as you're able to prevent the spread of disease.
What age should free puppies be?
In most cases, and depending upon the breed of the dog, you'll want to wait until your puppy is eight to nine weeks old before you bring him or her home. He should have had his first vaccinations and wormers before you bring him home.
Check with your vet if you have other questions. In some cases, your pup may be best served staying with his mother until up to twelve weeks of age.
Conclusion For "Where Can You Get Free Puppies in Ohio"
Those are some of the ways to get a free puppy in Ohio. However, you want to ensure you and your family are prepared to welcome a new family member before bringing in the new puppy. Puppies are a lot of responsibilities, and you need to dedicate a lot of time, resources, and money to care for them.
If you find this guide, "Where Can You Get Free Puppies in Ohio," helpful, you can check out these other dog-related articles from our team:
Before you begin your search for free puppies in Ohio, you can learn more about getting a free dog by watching "How to Get Free Puppies" down below: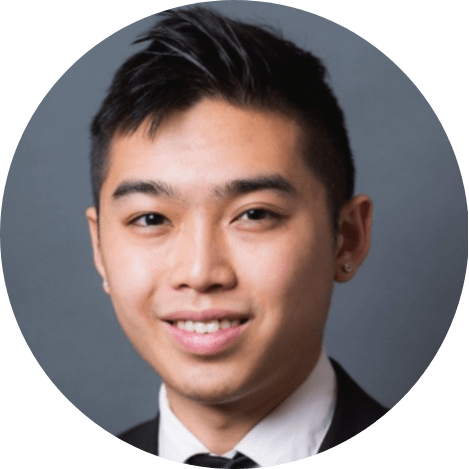 Andy is a full-time animal rescuer and owner of a toy doodle. When he's not saving dogs, Andy is one of our core writers and editors. He has been writing about dogs for over a decade. Andy joined our team because he believes that words are powerful tools that can change a dog's life for the better.
Why Trust We Love Doodles?
At We Love Doodles, we're a team of writers, veterinarians, and puppy trainers that love dogs. Our team of qualified experts researches and provides reliable information on a wide range of dog topics. Our reviews are based on customer feedback, hands-on testing, and in-depth analysis. We are fully transparent and honest to our community of dog owners and future owners.