Here's what you should know if you're searching for the best Pitbull rescues in Ohio. Pitbulls are among the most popular dogs, and the demand for this breed has surged significantly in recent years. If you want to add this dog breed to your family, adoption is one of the best options.
While you can contact a reputable breeder to buy a Pitbull puppy, adoption sounds like a better option because you will save a life. Adoption will also save you a lot of money because the fees are low, and the dogs are vaccinated, dewormed, and microchipped.
However, all those add-ons only come with Pitbulls from reputable rescues. We created this guide to help dog lovers in Ohio find their favorite dog breeds easily. Listed below are some of the best Pitbull rescues in Ohio.
Explore our list to find a rescue organization close to you to start the adoption process. Do not forget to ask for a visit and spend quality time with the dog to ensure it matches your personality and lifestyle before proceeding with the adoption process.
Before you scroll down this list of Pitbull rescues in Ohio, you can check out these other dog rescue shelter recommendations from our team at We Love Doodles: Best Shih Tzu Rescues in Ohio and Best Bichon Frise Rescues in Ohio.
Find a Pitbull Rescue Shelter Near Me in Ohio
Our team at We Love Doodles created and compiled this list of the best Pitbull rescues in Ohio for you to check out. Here are our top picks.
Pitbull Product Recommendations: Best Dog Boots For Hot Pavements and Best Cheap Shock Collars For Dogs.
1. Cincinnati Pit Crew
Cincinnati Pit Crew is on a mission to create a compassionate and accepting culture in which unwanted, stigmatized and abused dogs, like Pitbulls, thrive and reside in well-informed, loving, responsible homes and communities.
This pet rescue organization was established in 2012 by four Cincinnati women who share a passion for pet rescue and Pitbull dogs. They all have years of experience working with various rescues and organizations.
The four women brought a unique skill set and perspective to the Cincinnati Pit Crew team to save, rehabilitate, and rehome these dogs. Cincinnati Pit Crew is a foster-based rescue program with no physical shelter or location where you can meet all their dogs.
All rescued dogs are placed in foster homes across the state until they find their forever homes. This pet rescue does more than save these dogs from the streets and shelters. They rescue and provide them with appropriate vet care.
After being rescued, all dogs undergo various health tests, including heartworm tests. Dogs with special medical attention are given the care they deserve. Cincinnati Pit Crew does not adopt sick dogs unless the dog has a condition that requires frequent vet care (you will be informed about such cases).
Many foster volunteers across the state help provide these dogs with a family environment and rekindle their relationship with humans. Cincinnati Pit Crew supports the foster families by providing supplies, training, and covering all vet care and food.
The organization will work directly with foster families to pair you with a dog that fits your lifestyle and circumstances. They evaluate the dogs' temperament under their care to help place them in the right families.
Each Cincinnati Pit Crew Pitbull receives primary vet care, including:
Annual vaccinations
Spay/neuter surgery
flea/tick medication
Heartworm test and preventative medication
Microchip
In addition to rescuing and placing dogs, Cincinnati Pit Crew provides owner support, education and advocacy, and shelter resources. The cost of adoption is $150 for dogs one year and older and $200 for puppies one year and below.
Cincinnati Pit Crew Details
2. Adopt A Pit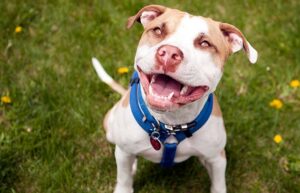 If you are looking for a place to adopt well-socialized and trained Pitbulls in Ohio, Adopt A Pit is one of the best options. Adopt A Pit Rescue was founded in 2013 to rescue, rehabilitate, and rehome Pitbulls in the state.
Since its emergence, this pet rescue organization has saved more than 3,400 dogs. Pitbulls and other bully breeds need medical care and a place to call home.
Most of their dogs come from shelters, the streets, animal control centers, and other rescue organizations. They have been of great help to homeless, rejected, and stray Pitbulls and bully breeds for the past decade.
All their rescued dogs live in foster homes as part of a family until they find their permanent homes. While awaiting adoption, the rescued dogs are given proper medical care to ensure they are perfectly healthy and sound to join a new family.
To ensure the dogs do not return to the streets or shelters again, the organization dedicates a lot of time and resources to each dog, preparing them to be a great addition to their new homes rather than a burden.
They address all issues that caused the dogs to be surrendered or abandoned, whether physical, medical, or behavioral. All dogs are evaluated for temperament and behavior to determine the type of homes they are best suited for.
Dogs with special behavioral needs are kept in their foster homes and given the attention they need until they are ready to rejoin a family. They will thoroughly assess your application and ask questions to help pair you with the perfect dog that suits your personality and lifestyle.
Adopt A Pit Details
3. Mercy's Door Pet Rescue
Mercy's Door Pet Rescue is an advocate for Pitbulls and Pitbull mixes. The organization opens its mercy door to all Pitbulls in need. Mercy's Door Pet Rescue is a registered charitable, non-profit organization that primarily serves dogs in shelters in Ohio.
The organization is on a mission to save the lives of stray, neglected, abused and abandoned dogs via the generosity of individuals who want to help make a difference. They strive to be a voice for the voiceless and show that every dog breed deserves to be loved.
Mercy's Door Pet Rescue rescues, rehabilitate, and finds a forever home for the dogs when ready. The dogs are only posted for adoption when they are ready to join a new family.
After the rescue, the organization places the dogs in foster care and prepares them for their new homes. The preparation process includes bringing the dogs up to date on immunization and preventative medication.
Every injured or sick dog is given proper medical attention until they are perfectly healthy and sound. Most of these dogs are socialized and trained. However, their prolonged stay in shelters usually triggers changes in their behavior.
To help correct these behavioral changes, Mercy's Door Pet Rescue re-socializes and trains the dogs before adoption. To adopt a dog from this organization, you must first complete an online adoption application and be willing to have a home check completed.
You must also be available to meet and greet the dog in person (sometimes multiple meets are required depending on the dog). The adoption process can take a week or more, so you must be patient.
The cost of adoption varies, depending on the dog's age and condition. The adoption donation for puppies six months and below is $250, the donation for dogs six months and older is $200, and the cost for dogs eight years and older is $100.
All dogs and puppies adopted from this rescue are:
Spayed or neutered
Up-to-date on age-appropriate vaccinations
Heartworm tested (if old enough)
Treated for any injuries or illnesses
All dogs also come with a Freedom No Pull Harness and Leash set.
Mercy's Door Pet Rescue Details
4. Muttley Crue
Muttley Crue is a foster/volunteer rescue group based in Cleveland, Ohio. This volunteer-powered rescue organization is dedicated to rescuing death row, homeless, abused, and neglected Pitbulls and bully breeds.
The organization is also open to owner-surrendered dogs, provided the owners have a genuine reason for giving up their dogs. Muttley Crue's volunteers have a special place in their hearts for Pitbulls and rescuing other needy dog breeds.
They are committed to saving dogs from local shelters in Cleveland, but when able, they also rescue dogs from pounds in Southern Ohio. Muttley Crue appropriately vets the rescued dogs and gets them healthy.
Most dogs that come to them are neglected, underweight, sick, or abused. Muttley Crue provides quality medical care for dogs with major health concerns, such as orthopedic issues, heartworm diseases, and fever.
The dogs are health-tested to unravel underlying health conditions and are treated appropriately. Being a non-profit organization, Muttley Crue funds itself through the generous donations of volunteers and others.
The adoption fees also help cover the dog's vet bill, including:
Vaccinations
Spay or neuter services
Microchips
Besides fostering and rehoming dogs, this organization helps network with needy pets. Muttley Crue Rescue focuses mainly on the American Pitbull. They have a lot of love for this breed and are committed to ensuring the rescued Pitbull get a second chance at life in their forever homes.
They always check on their adopters and dogs to ensure the adoption works. In addition, the organization promotes humane and responsible pet ownership to help Pitbull owners better understand their dogs and create better bonds with them.
Muttley Crue Details
5. Lucas County Pit Crew
Lucas County Pit Crew is the last entrant on our list of the best Pitbull rescues in Ohio. It is a non-profit pet rescue organization focusing on Pitbulls and other bully breeds in Ohio. Lucas County Pit Crew supports responsible guardians of companion pets in its community, emphasizing the Pitbull breed.
The organization supports responsible pet ownership through the following:
Education
Training assistance
Advocacy
spay/neuter promotion
Foster care
Adoption
They educate people on how best to care for their dogs and prevent situations that might cause them to give them up. Lucas County Pit Crew is also a strong promoter of animal spaying/neutering, and all their rescued dogs are spayed/neutered before adoption.
Lucas County Pit Crew is making a positive difference in its community daily by rescuing homeless, abused, and neglected Pitbulls and fostering them until they find their forever homes. The rescued dogs are fostered in a family environment, helping to rekindle their trust and relationship with people.
Besides, all rescued dogs have the tools they need to thrive in their forever homes, including adequate socialization and training. The organization also ensures the dogs are up-to-date on immunization, dewormed, and microchipped before adoption.
No sick or injured dog is adopted, as they ensure all dogs are perfectly healthy and physically/emotionally stable before considering adoption. They also help other dog breeds and cats in the community. They save these pets from being euthanized and place them in loving homes forever.
Lucas County Pit Crew Details
Conclusion For The "Best Pitbull Rescues in Ohio"
The Pitbull is an amazing dog that deserves a loving, caring, and responsible home. Most of these dogs end up in shelters at no fault of theirs. You can help save a life by adopting and giving them a second chance.
Do not hesitate to provide the rescue organization with the vital information they require during the adoption process, as they need it to pair you with the perfect dog.
For more guides similar to this list of Pitbull rescues in Ohio, you can check out these other dog rescue shelter recommendations from our team:
Before you adopt a Pitbull companion from a rescue shelter in Ohio, you can learn more about this dog breed by watching "American Pitbull Terrier – Top 10 Facts" down below: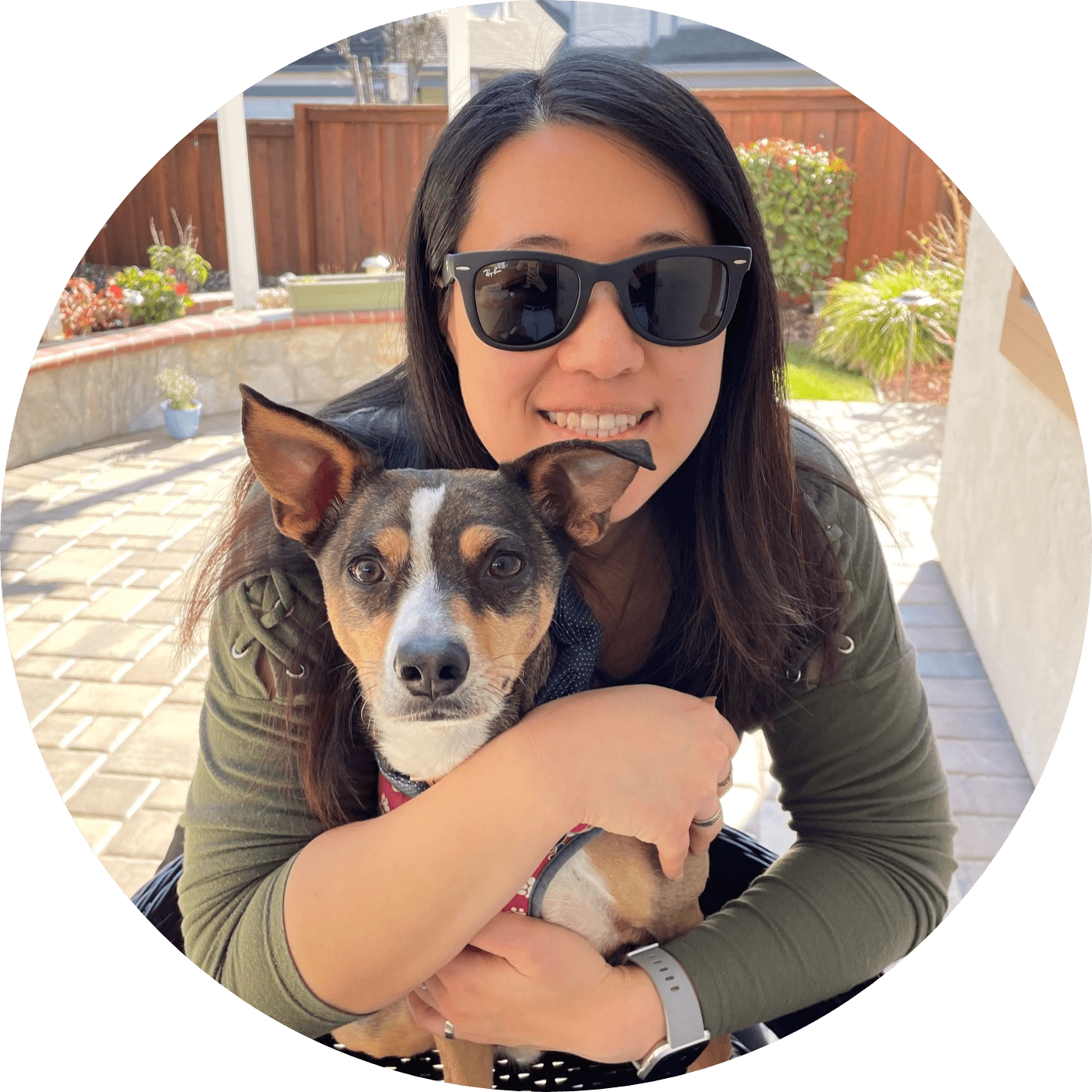 Dr. Sabrina Kong graduated from the Royal Veterinary College in England in 2016 and has been working at a small animal clinic in Northern California since then. She grew up in the Bay Area and got her bachelor's degree from Cal Poly San Luis Obispo. She also became a Certified Canine Rehabilitation Practitioner through a program at the University of Tennessee.
When she isn't in the clinic taking care of her four-legged patients, she enjoys traveling and trying new foods with her friends and her three-legged dog, Apollo. She adopted Apollo from her clinic when he was a puppy with numerous health issues. Dr. Kong truly cares about taking care of animals.