Are you searching for the best Pitbull rescues in Illinois? Here's what you should know. October is National Pitbull Awareness Month, so why not do a disadvantaged Pitbull a favor and adopt from one of these Pitbull rescues in Illinois? Did you know that 'Pitbull' isn't a dog breed?
It is a generic term used to describe a variety of dogs grouped due to similarities in physical characteristics. These include American Staffordshire Terriers, American Bull Terriers, American Pitbull Terriers, and American Bulldogs. Pitbull-type dogs are popular pets; approximately 20 percent of all dogs in the United States can be called Pitbull-type dogs.
Even though consistent education and awareness campaigns have reduced discrimination against Pitbulls, many misconceptions persist about their characteristics and personality. This is why most of these dogs are abandoned and neglected in rescues and shelters. We've compiled a list of Pitbull pet rescues in Illinois and nearby states dedicated to saving and rehoming these dogs. So, let's check them out.
Before you scroll down this list of Pitbull rescues in Illinois, you can check out these other dog rescue shelter recommendations from our team at We Love Doodles: Best Cocker Spaniel Rescues in Illinois and Best Boston Terrier Rescues in Illinois.
Find a Pitbull Rescue Shelter Near Me in Illinois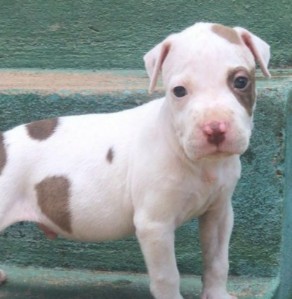 Our team at We Love Doodles created this list of the best Pitbull rescues in Illinois with available dogs for adoption. We hope you'll find a compatible Pitbull companion to introduce into your home.
Pitbull Product Recommendations: Best Plaque Removers For Dogs and Best Dog Shampoos For Dander.
1. Chi-Town Pitties, Inc.
Chi-Town Pitties, Inc. is a Pitbull rescue in Illinois that collaborates with local shelters to find appropriate foster homes for rescued Pitbulls. This organization nurtures deep, long-term relationships with fosters and adopters to place dogs in homes where they will thrive.
In addition to saving the lives of bullies in danger, this pet rescue in Illinois aims to give adopters the information and skills they need to take care of their pet Pitbulls. They're a small organization that prioritizes logic over emotion in their hunt for permanent homes for available dogs.
They've been in the rescue business for a long time and have seen what happens when organizations try to save as many pets as possible. Although well-intentioned (big hearts are lovely), emergency-led rescues aren't good for the people or the dogs, who may be let down by the system that is supposed to save them.
Therefore Chi-Town focuses on saving a small number of rescued Pitbulls in the best possible way every year. The first step in the application process is to complete an online application. After your application is examined, a team member will contact you to arrange a phone interview.
Meanwhile, the application team will contact your homeowner's association/landlord, municipality, references, and veterinarian (if applicable). If everything checks out, they'll schedule a home visit to ensure your home is dog-friendly and to discuss any concerns you may have about adding a new addition to your family.
These acts are reviewed and approved by the Chi-Town Pitties, Inc. Board of Directors. After the Board has reviewed and approved your application, the rescue will begin scheduling visits with available pets.
Dog adoption costs are as follows:
All adopters of dogs under a year old must pay $400 and complete a training course with one of their licensed trainers within three months of adoption.
Prices start at $350 for dogs over a year old.
Older dogs (those over six years old) cost $300.
Chi-Town Pitties, Inc. Details
2. It's a Pittie Rescue
It's A Pittie Rescue's mission is to save Pitbulls and other bully breeds' lives, rehabilitate them, and find them new homes, all while spreading the word that bullies are some of the most loyal and loving dogs in the country.
This puppy rescue in Illinois fosters dogs in need until they are old enough or fit enough to be adopted by suitable people. Because this is a foster-based rescue, the volunteers spend significant time with the dogs and can recommend the best dog for your family.
The adoption fee includes spaying or neutering, heartworm testing, vaccinations, and microchipping. While in foster care, the dogs learn basic crate training, toileting, and obedience to shine once adopted.
To be a qualified adopter, you must be at least 21 years old and meet the following requirements:
Background check for application
Reference calls
Vet examination
Home visit
If you've been accepted for adoption, the shelter will arrange meet-and-greets to help you find your new best friend. It may take some time to complete the steps, even after the home visit. This rescue effort involves a large number of people, all of whom are volunteers. Don't hesitate to contact your adoption facilitator with questions or concerns.
The adoption rates are as follows:
You may pay $450 in cash or check for dogs 1 year or younger.
$350/month for dogs aged one year or more.
Using PayPal (including the 2.5% fee) will cost you $461.25 for dogs 1 year and younger and $359.75 for dogs one year and up.
It's a Pittie Rescue Details
3. Players for Pits, NFP (PFP)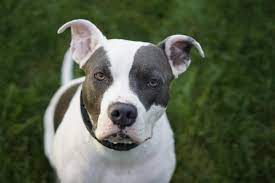 Players for Pits, NFP, an Illinois-based non-profit organization, is dedicated to saving the lives of shelter dogs and finding them permanent, loving homes. Players for Pits was founded in 2013 and is completely funded by donations, grants, and corporate sponsorships.
Players for Pits' mission is to assist "Pitbull type canines" who end up at open-access animal control facilities in Chicagoland and beyond. The volunteers at this rescue group comprise board members, team leaders, foster families, volunteers, advocates, donors, and athletes.
The Adoption Process is as follows:
Adopters must be a homeowner or have the landlord's permission to adopt.
The rescue allows people within 50 miles of the headquarters to adopt their dogs. However, it may make an exception depending on the specifics of each situation.
You have to fill out and submit an adoption application.
Please keep an eye on your inbox, as one of the volunteers will contact you soon to discuss your application.
There will be either an in-home consultation or an invitation to an adoption fair.
The rescue will review your dogs' current vaccination records, check references, and other records.
When the adoption is complete, you can take your new pet home.
The adoption fee is as follows:
Puppies (between the ages of 12 weeks and six months): $400
Dogs between the ages of 6 and 12 months: $350
Dogs aged one to nine years: $300
Adult dogs aged ten and up: $150
The adoption fees include spay/neuter surgery, full blood panel, heartworm test, two DHPP doses, two lepto doses, bordetella, rabies, fecal testing, deworming, and microchipping.
Furthermore, many older dogs will have already begun or completed formal basic obedience training at one of their partner organizations. Finally, senior dogs in foster care will receive any necessary medical treatment. This could include tumor aspiration, removal of malignant masses, or other procedures.
Players for Pits, NFP Details
4. Midwest Rescue
Midwest Rescue is a non-profit organization under the Internal Revenue Service's 501(c)(3) code. They are governed by a board of directors and operate under a license issued by the Illinois Department of Agriculture. They aim to relocate dogs to permanent homes and get them out of shelters.
They hope raising awareness can increase the public's willingness to treat these animals with respect and dignity. Their mission is to reduce the number of dogs on the streets, in shelters, or the trash. All prospective adopters are thoroughly vetted.
Among the requirements are the following:
A representative will come to your home to inspect it. The representative will review your previous pets, their crate and obedience training, and their ability to go inside and outside safely.
A meeting between your current dog (if you have one) and your prospective dog will be arranged.
The rescue organization will contact your current veterinarian to confirm the type of care your dog(s) have received in the past and present.
The rescue organization will contact your references to confirm the information you provided.
Information About Midwest Rescue Dogs:
Midwest Rescue's dogs have all been spayed or neutered, have received all of their vaccinations, and have been microchipped.
If you already have a male dog, they will almost certainly find you a female dog to adopt instead. You can't go wrong with that approach.
Puppies under eight months require a household with at least one person on the premises.
They prefer not to give puppies for adoption to people in other states but will make exceptions for areas within a two-hour drive of the rescue.
All applicants must be at least 23 years old.
They don't allow adoptions to states where breed discrimination is legal.
You must be willing to put your dog through official training with a third-party trainer or with them. In addition, you must provide written documentation of your dog's training within 90 days of adopting it.
This rescue charges $300 for puppies aged six months and under, and the fee for adult dogs begins at $250. The adoption fee includes spaying and neutering, vaccinations, and microchipping.
Midwest Rescue Details
5. Bombshell Bullies Pit Bull Rescue
Bombshell Bullies' rescue is a Pitbull rescue in Illinois whose rehabilitation and adoption efforts focus on dogs classified as American Pit Bull Terriers and American Staffordshire Terriers.
The organization aims to find permanent, loving homes for all adoptable dogs. Furthermore, they educate the general public on how to avoid mistreating dog breeds perceived as aggressive, such as Pitbulls.
Their adoption criteria and process are as follows:
To be considered, applicants must be at least 22 years old.
The applicant must fill out an application to be considered for adoption.
Before scheduling a time for the dog to meet the new family, the rescue will contact references and review the application.
If everything checks out, a home visit will be scheduled, and the dog will be given to the adopter for a trial period.
You and your dog must get along well during the first few weeks of ownership. The shelter will provide you with a crate, food, a leash, and a collar for the trial period.
If you and the dog are not a good match, you may return the dog to the rescue organization so that they can look for another dog for you.
If you decide to adopt the dog after the trial period, you'll need to complete the paperwork and pay the adoption fee.
The adoption fee is $500 for puppies (1 year or younger), $300 for dogs between 1 – 5 years, and $200 for dogs 6 or older. This price includes all necessary vaccines, microchipping, and a heartworm test (in dogs over seven months).
The rescue insists that all adopters must get the Bombshell Bullies training program to learn how to care for their bully. Finally, the rescue only lets people from the Chicago metropolitan area adopt their dogs. For placement in other cities/states, the rescue decides on a case-to-case basis after home inspections and reference checks.
Bombshell Bullies Pit Bull Details
6. Dogs Are Deserving Rescue
Another 501(c)(3) non-profit organization dedicated to rescuing Pitbull is the Dogs Are Deserving Rescue. Located in Illinois, this organization features the profiles of various neglected, abandoned, and stray Pitbull-type dogs on its website and social media pages.
The adoption fees cover the cost of vaccinations, heartworm and fecal tests, spaying/neutering, microchips, and up-to-date flea/heart guard preventatives. Submit the detailed online adoption application form available on the website.
The adoption fees are as follows:
Puppies (6 months and below): $350
7 months to 5 years: $300
6 years to 9 years: $275
10 years and above: $250
Dogs Are Deserving Rescue Details
7. The Lucas County Pit Crew
The Lucas County Pit Crew is last on our list of Pitbull rescues in Illinois and nearby states. Located in Ohio, this 501(c) (3) non-profit organization rescues and supports companion animals (cats, dogs, puppies, and kittens) in its local community with a special emphasis on Pitbull-type dogs.
The Lucas County Pit Crew provides education, training sessions, and spaying/neutering awareness among the public to promote responsible pet ownership. It defines itself as a 'For Purpose' rescue dedicated to creating a positive impact in the community.
All the rescue animals are up-to-date on immunizations, spayed/neutered, micro-chipped, and tested/treated for heartworm/flea/ticks according to their age and fecal results. All adoptable animals are kept in loving foster homes before adoption.
They also attend socialization and training classes to ensure they make the perfect lifelong companions in their forever homes. Applications for interested adoptive parents can be obtained by emailing the rescue. Include your full name, details of the adoptable animal you are interested in, and your complete address. You will receive an email within 24 hours of your request.
The Lucas County Pit Crew Details
Conclusion For The "Best Pitbull Rescues in Illinois"
If you're looking for a loyal and loving companion, look no further than the Pitbull. These dogs are known for their strong bonds with their owners and are a true manifestation of "man's best friend." Pitbulls are great family pets and can protect their families.
We hope our list of rescues in Illinois and nearby states helps you find your perfect Pitbull-type companion. These organizations always seek help with funds, volunteers, and foster homes, so please donate generously and support them in their noble mission.
For more guides similar to this list of Pitbull rescues in Illinois, you can check out these other dog rescue shelter recommendations from our team:
Before you adopt a Pitbull companion from a rescue shelter in Illinois, you can learn more about this dog breed by watching "The American Pitbull Terrier" down below: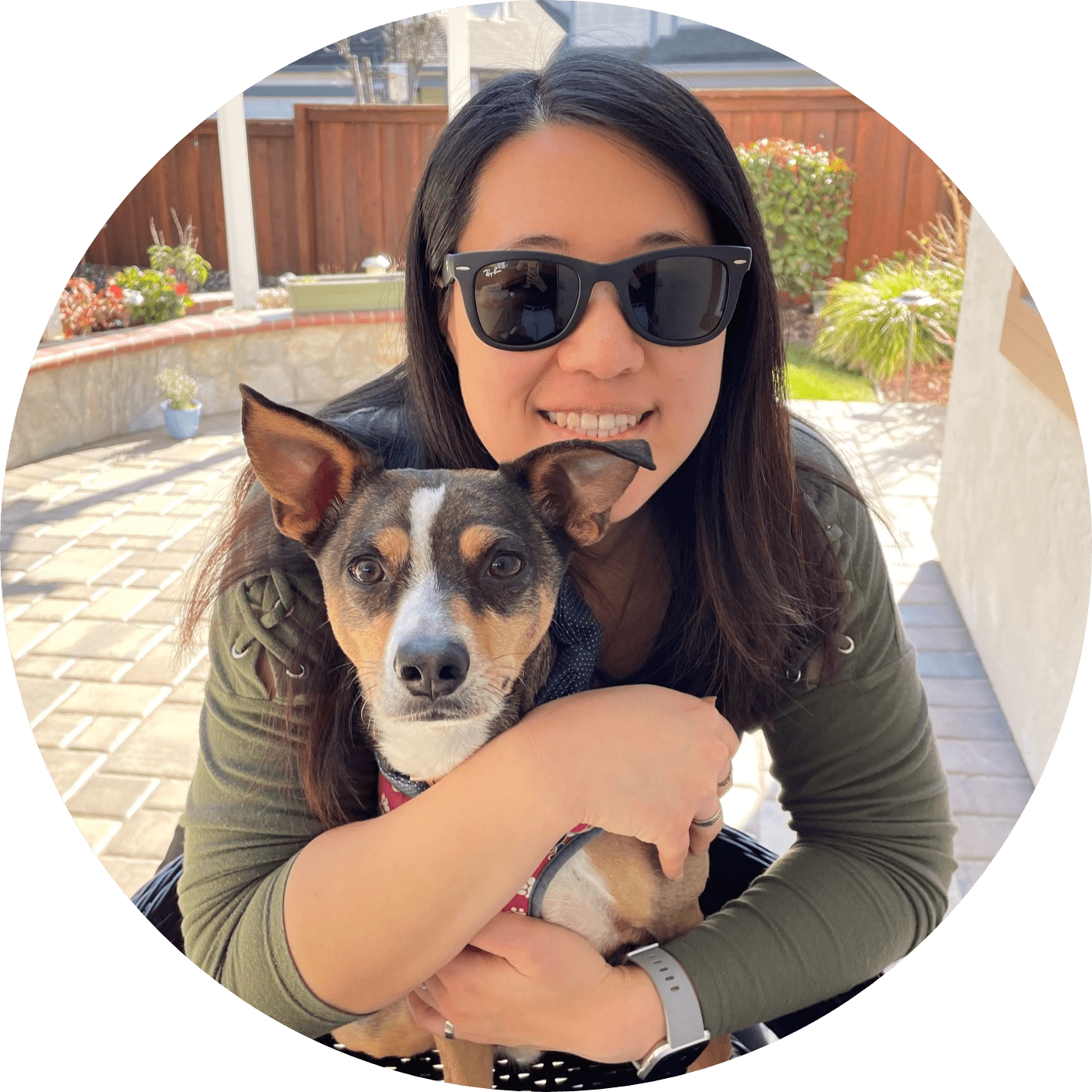 Dr. Sabrina Kong graduated from the Royal Veterinary College in England in 2016 and has been working at a small animal clinic in Northern California since then. She grew up in the Bay Area and got her bachelor's degree from Cal Poly San Luis Obispo. She also became a Certified Canine Rehabilitation Practitioner through a program at the University of Tennessee.
When she isn't in the clinic taking care of her four-legged patients, she enjoys traveling and trying new foods with her friends and her three-legged dog, Apollo. She adopted Apollo from her clinic when he was a puppy with numerous health issues. Dr. Kong truly cares about taking care of animals.