Here's what you need to know if you're searching for the best Pitbull rescues in Houston. When adding a new addition, your family may be looking at specific dog breeds, like a Pitbull. It would help if you considered dog rescues.
You can work with several Pitbull rescues in Houston to adopt a pet. Despite this, it's pretty challenging to find a Pitbull for adoption due to the rise in popularity of Pitbulls. In addition, many people don't want to surrender a Pitbull because of its laid-back temperament.
Before scrolling down this list of Pitbull rescues in Houston, you can check out these other recommendations from our team at We Love Doodles: Best Yorkie Rescues in Houston and Best Chihuahua Rescues in Houston.
Find a Pitbull Rescue Near Me in Houston
Rescues receive Pitbulls every year due to death in the family or because owners can't care for them. So here are the top five in the Houston area.
Pitbull Product Recommendations: Best Dog Shampoos For Pitbulls and Best Muzzles For Pitbulls.
1. Brave Bully Rescue
Brave Bully Rescue is a non-profit 501(3) organization based in Houston, Texas. They are a rescue group comprised of members who love Bully breeds and are dedicated to educating and advocating on behalf of this misunderstood breed. Throughout the fight, they will show the world this magnificent breed that has been tarnished by dog fighters, criminals, and hostile media.
After finding three Pitbull puppies dumped in their neighborhood, the founders of Brave Bully Rescue began rescuing them. They contacted a few Houston shelters and learned they would be euthanized. So they decided to network on Facebook, asking local rescues for help. Unfortunately, Houston, Texas, was overrun by Pitbulls and strays. So they took to the internet to network and share Pitbulls on death row in high-kill shelters.
Eric and Monica Febles organized a rescue and found others who shared their passion for the breed. Since March 14, 2014, Brave Bully Rescue has saved over 300 lives. A goal of the organization is to instill a positive presence of advocacy for responsible Bully breed ownership and find their adoptable Bullies a loving forever home. Dogs under 12 months- $350. For dogs over one year is $325.
Brave Bully Rescue Details
2. Pit Bull Ranch and Sanctuary, Inc.
Pit Bull Ranch and Sanctuary, Inc. is a small family-run rescue specializing in helping Pitbulls due to their over breeding and misrepresented temperaments. They are always amazed at how resilient these dogs are. In addition, they help abandoned and hospice dogs of all breeds.
Each pet adopted decreases the demand for puppies at local backyard breeders. Dogs vary in price according to their age and breed. The adoption fee does, however, cover all vaccinations, flea/tick treatment, deworming, sterilization, blood tests, dental cleanings, and microchipping. Get your perfect paw partner today by completing an adoption form.
Pit Bull Ranch and Sanctuary, Inc. Details
3. Guardian Pit Bull Rescue
Guardian Pit Bull Rescue's priority is to educate the public about the breed and encourage responsible Pitbull ownership. The aim is to advocate for a breed with no voice and is subject to breed-specific legislation, discrimination, and cruelty because of an undeserved reputation.
Their goal is to dispel myths, combat ignorance and allow the public to understand and appreciate this breed for its loyalty, compassion, and unconditional love. Guardian Pit Bull Rescue will continue to fight for the rights of this breed. Until all animals find homes, they will educate, advocate for, and be rescued.
They are simply a group of passionate Pit Bull lovers who got tired of sitting on the sidelines, wishing there was more that could be done. When they came together to help Pit Bulls in need, they found that they would also change their own lives. The rescue has grown along the way and welcomed countless Pit Bull lovers who have contributed to making a real difference in the world by sharing their love for these beautiful animals.
Guardian Pit Bull Rescue Details
4. The Love Pit Rescue
Love Pit Rescue is a 501c3 non-profit organization dedicated to rescuing and rehabilitating Pit Bulls, training and educating their owners, and advocating for them. Adopting from The Love Pit is like gaining a family member. You'll have access to a network of Pit Bull advocates who will support you and provide you with all the resources you will need. Choosing to adopt from The Love Pit is lifesaving. By adopting, you're saving your own dog's life. In addition, you're opening a foster home for another shelter dog in need and creating space in the shelter kennel for a dog whose life would otherwise have been on the line. In addition, there will be plenty of love and pitbull kisses to enjoy for years to come.
Adoption Fees:
$350 Puppies (Up to 4 Months)
$300 Adults (5 Months to 6 Years)
$200 (7+ Years)​
Adoption fees cover a microchip, vaccinations appropriate to age, neutering, and a microchip.
The Love Pit Rescue Details
5. Three Little Pitties Rescue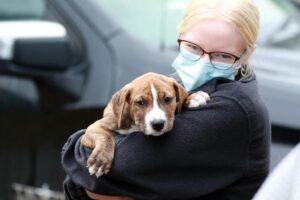 The Three Little Pitties Rescue team rescues dogs and cats from life on the streets and overcrowded shelters in Texas and paves their way to a better life. The animals are vetted and rehabilitated in foster homes based in Texas before being placed with families who cherish them forever.
The rescue sends a USDA-certified transport with dogs and cats from Texas to Washington, Oregon, Idaho, and Utah each month. Their program places animals in foster homes or boarding facilities to decompress and receive proper medical treatment; then, they are posted for adoption for families like you to adopt. Please complete the adoption application under the animal's profile to adopt a Pitbull.
Your application will be reviewed by the adoption coordinator named on the pet's listing within five business days of submission. The adoption coordinator will arrange an interview if you are a good match. For puppies and dogs, adoption fees range from $550 to $700.
Three Little Pitties Rescue Details
Pitbull Rescue Shelters in Houston
Even though Pitbulls are full of affection, it's crucial to remember their strength and determination. These dogs are bigger, stronger, and heavier than Jack Russells or Fox Terriers, so they have the tenacity of a terrier.
As a result of their size and strength, early socialization is essential, along with intensive training for puppies and ongoing training for adults. Pitbulls are excellent companions, but they are not for everyone. They need a decisive, confident leader who will give them structure and boundaries.
Related: How Long Do Pitbulls Live and Best Shock Collars For Pitbulls.
How to Choose a Pitbull Rescue in Houston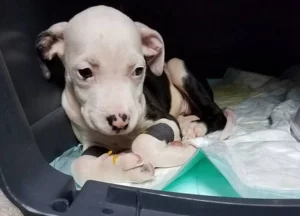 It's a rewarding experience to give a dog a second chance at life, but what goes into choosing a rescue dog? Here are a few factors to consider when choosing a rescue dog.
Decide What Kind of Companion You Want
Consider the environment and care you can provide for a rescue dog before searching for one. For example, will your dog receive daily exercise? Will you be able to provide medical support? Will you train your dog regularly? Don't compromise on these things.
It will be easiest for your dog to adjust to your home if their lifestyle is similar to yours. The obvious advice is not to adopt high-energy breeds (e.g., Collies, Kelpies, Shepherds) if you do not plan on providing them with the physical and mental stimulation they require. However, it would help to choose a breed that matches your energy level as a general rule.
Be Aware of Breed Stereotypes
There is a common belief that terriers like to chase, Dachshunds bark a lot, Staffies can be aggressive, and greyhounds hate cats. However, if you research the dog you are considering adopting, don't believe any significant behavioral stereotypes you read because temperament traits aren't 100 percent ingrained in animals.
In addition to breed and genetics, a dog's environment and experiences influence how it will react to people, other animals, and novel situations. If provided with appropriate outlets for normal and natural behavior and regular exercise and mental stimulation, any breed has the potential to flourish.
Related: Do Pitbulls Have Webbed Feet and When Do Pitbulls Stop Growing?
Where Do You Find Pitbull Rescues in Houston?
When looking for a pet to adopt, the first thing you should do is consult your veterinarian. Groomer, boarding kennels, and other pet owners who reputable breeders are in your area. You could also try the local kennel club. You can also find purebred dogs like Pitbulls at your local shelter. Approximately 25 percent of dogs in shelters in the United States are purebred.
Related: How Long Do Pitbulls Live and When Do Pitbulls Stop Growing?
Conclusion For The "Best
Pitbull

Rescues in Houston"
If you're looking for your next furry Pitbull family member, the most critical aspect is to look at all of your options. For example, you could adopt a dog as a puppy with no health problems or abuse background and have a wonderful addition to your family with no health problems or abuse background and have a wonderful pet. You can also consider rescuing an older Pitbull that may have been a retired dog from a breeding program.
For more guides similar to this list of Pitbull rescues in Houston, you can check out:
Before you adopt a Poodle from a rescue shelter in Houston, you can learn more about this dog breed by watching "Pitbull – Dog Breed Information" down below: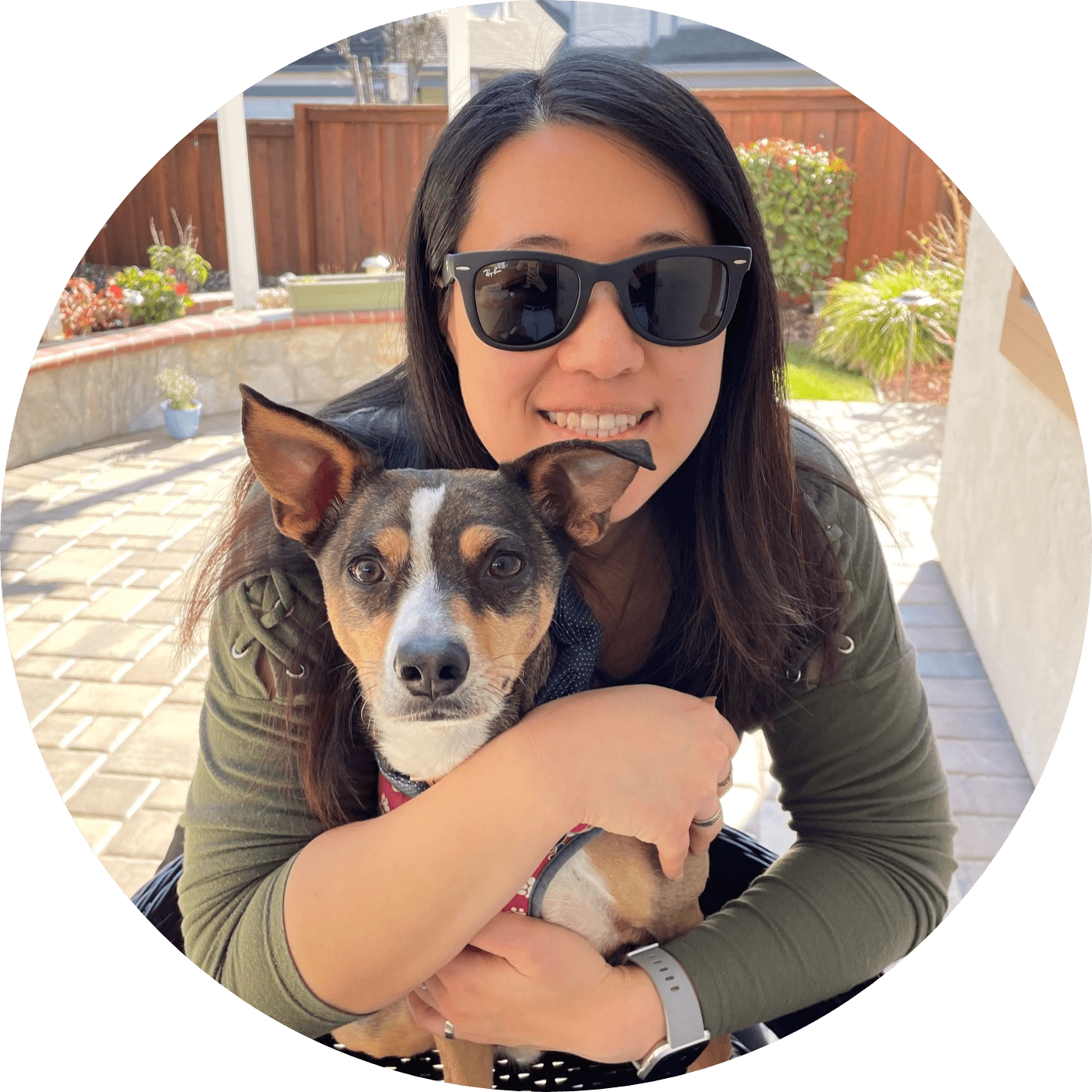 Dr. Sabrina Kong graduated from the Royal Veterinary College in England in 2016 and has been working at a small animal clinic in Northern California since then. She grew up in the Bay Area and got her bachelor's degree from Cal Poly San Luis Obispo. She also became a Certified Canine Rehabilitation Practitioner through a program at the University of Tennessee.
When she isn't in the clinic taking care of her four-legged patients, she enjoys traveling and trying new foods with her friends and her three-legged dog, Apollo. She adopted Apollo from her clinic when he was a puppy with numerous health issues. Dr. Kong truly cares about taking care of animals.