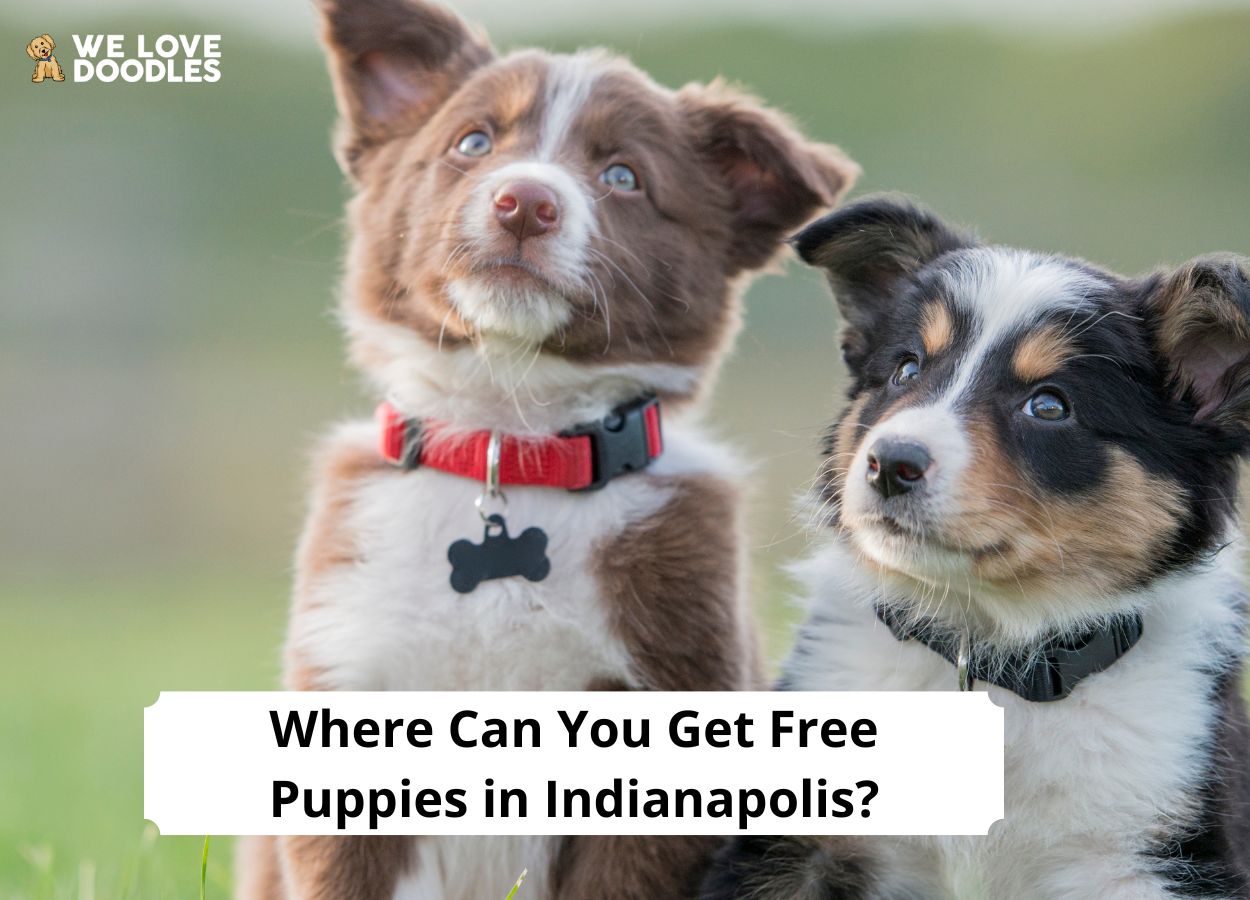 Are you looking for a place to get free puppies in Indianapolis? You are not alone on this quest, as the search for free puppies has surged significantly recently due to the high cost of buying one from a breeder.
This article will show you how to get a free puppy in Indianapolis without spending a single cent. However, before you search for a free puppy, you need to research to find a breed suitable for yourself and your family.
There are hundreds of different dog breeds out there, and not all of them are suitable for everyone. Finding a breed suitable for you is key to having a long-lasting relationship and a wonderful experience with your dog.
Many pet owners give their puppies away because they did not do their homework before buying or adopting them. It would be best to consider several factors before choosing a breed, such as your activity level, energy level, availability, allergy, apartment size, and more.
Another important thing to consider is your finances. Getting a puppy for free does not mean you will not spend money caring for it. Puppies are expensive to own and maintain and getting one free only bypasses the initial investment.
Before you scroll further down this guide, "Where Can You Get Free Puppies in Indianapolis," you can check out these other dog-related recommendations from our team at We Love Doodles: Best Dog Daycares in Indianapolis and Best Pitbull Rescues in Indiana.
Find Free Puppies Near Me in Indianapolis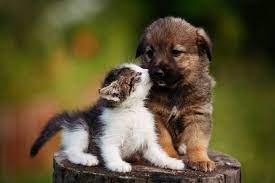 You can explore one or more options to get a free puppy in Indianapolis.
Puppy Product Recommendations: Best Wet Dog Food For Small Breeds and Best Dog Steps For Cars.
1. Adopt a Stray Puppy
Puppies get missing and end up wandering on the streets. This happens due to the carelessness of the owners or the curiousness of the puppy. Many dogs and puppies in shelters and rescues are found this way. People often find these lost dogs and take them to animal rescues.
However, you can keep and adopt a lost puppy you like. If you see a puppy wandering around your streets and attempts to find the owner is unsuccessful, you can keep it.
Most of these stray puppies were once part of a family and are harmless. Nevertheless, some of them have been traumatized due to their recent experience, so you have to earn their trust before taking them in.
More Puppy-Related Guides: Best Tug Toys For Dogs and Best Ceramic For Dog Bowls.
2. Pet Shelters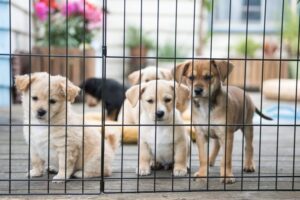 Expanding your search to pet shelters can also be productive. Dog shelters are mostly government-owned establishments that rescue and care for homeless, abused, and lost puppies and dogs. Many owners who can no longer care for their pets also surrender them to shelters.
These shelters are usually overcrowded with puppies and dogs of various breeds and sizes because they accept hundreds of puppies monthly. Due to the congested nature of these facilities, some dog shelters give away their puppies and dogs to potential and qualified adopters.
Some shelters have certain criteria you must meet to go home with their puppies free of charge. Most shelters adopt their pets for a fee. However, they sometimes offer free adoptions to release old pets and create room for more to be rescued.
More Puppy-Related Guides: Best Brooms For Dog Hair and Best Dog Shampoos For Shedding.
3. Ask Family and Friends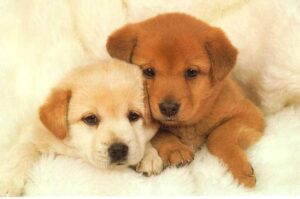 Your source for getting a free puppy is often within your close network. Your family members, close friends, colleagues, and even neighbors might be helpful in your search for a free puppy.
Your friends or relatives might know someone who has puppies or is expecting a litter and would want to give away some puppies. Someone in your close circle might have or be expecting a litter. If no one in your circle has a free puppy to give, you can ask for a recommendation.
If you notice that your neighbor is expecting a litter, you can approach them and request one before the puppies are born. As a kind gesture, you can buy them a gift, invite them over for dinner, or take them to a nice restaurant or pub.
More Puppy-Related Guides: Best Dog Bells For Potty Training and Best Dog Training Shock Collars.
4. Adoption Forums
Pet adoption forums are a great source of free puppies. These forums are usually online communities consisting of pet lovers, fosters, rescue shelters and organizations, vets, volunteers, adopters, and more. They often share adoption opportunities and information about dogs and puppies in the forums.
Joining these forums will give you quick and easy access to pet owners who want to rehome their dogs or puppies. You can ask for a free puppy in the forums or search for posts about free adoption offers. Maddie's Pet Forum is a great example of a pet adoption forum. You can search for similar forums online or ask your friends for recommendations.
More Puppy-Related Guides: Best All-Natural Shampoos For Dogs and Best Elevated Dog Beds.
5. Check Pet Rescues
As you may know, getting a puppy or dog from a rescue organization or group is not free. However, there are a few instances where you can get a free puppy from them. One of the easiest ways to get a free puppy from a rescue organization is by signing up as a foster.
As a foster parent, you will be assigned puppies or dogs to care for until they find their forever homes. This will allow you to live and bond with the puppy. After some time, you can apply to adopt the puppy you would love to add to your family.
Living with the puppy proves that you can care for them, and the rescue organization can waive the adoption fees depending on your agreement with them. Another way to get free puppies from rescue organizations is to wait for free adoption events.
They often organize adoption events where some or most of their puppies and dogs are given away for free. You can contact a local rescue near you to ask for a free puppy or the next date of their free adoption event.
Here are some dog rescues in Indianapolis to contact:
More Puppy-Related Guides: Best Shampoos For Curly Hair Dogs and Strongest Shock Collars For Dogs.
Basic Dog Expenses After You Get a Free Puppy
It is highly essential to consider costs when choosing a puppy. All new puppies come with substantial expenses, whether you buy, adopt, or get them for free. A purebred puppy can cost between $1,000 and $5,000, so getting one for free will give you a headstart on the expenses.
Here are the basic costs of owning a dog:
1. Quality Food
When raising a puppy, most of your funds will be channeled toward food. If you want your puppy to live a healthy and happy life, you should feed it only high-quality dog food. Do not compromise on the quality of your dog food, as its growth, health, and general well-being depends on it.
How much you will spend on dog food monthly will depend on your dog's energy level and size. If you have a large and energetic dog, your expenses will be on the higher price spectrum. High-quality dog food costs around $20 to $60 monthly and about $250 to $700 yearly.
If your puppy has special dietary needs, you will spend more on buying vet-recommended or special-order food. Treats are also part of the mix, as you need to buy nutrient-rich treats for training and rewarding your puppy.
More Puppy-Related Guides: Best Hypoallergenic Dog Foods and Best Dog Food with Vitamins and Minerals.
2. Regular Veterinary Care
Another thing that is as important as buying quality food for your puppy is routine veterinary care. Regular vet checks are highly essential for your dog's health. You should take your puppy to the vet for wellness checkups once or twice yearly.
Depending on your vet, this procedure can cost anywhere from $200 to $300 yearly. You should add annual lab work to the list (about $100 to $300), as it is a crucial part of preventative health care.
More Puppy-Related Guides: Best Dog Cologne That Groomers Use and Best Dog Scooting Treatments.
3. Supplements and Preventative Medications
After getting free puppies, one of the first things to do is to bring them up to date on vaccines and give them preventative medications. All dogs and puppies need medications to prevent fleas, ticks, heartworm, and other parasites.
Your vet is in the best position to describe and administer the appropriate vaccines and preventative medication. They will consider your dog's needs, climate, and other vital factors to guide you toward the best products to use on your puppy.
More Puppy-Related Guides: Best Homemade Dog Food For Gastrotestinal Problems.
4. Toys and Beds
You should buy quality and interactive toys for your puppy, as they help with mental stimulation and exercise. Depending on your budget and the puppy's needs, toys can range from $20 to $150 per year.
Your new puppy deserves a comfortable bed to relax and sleep at night, and keeping one or two around your home will cost about $50 to $200 per year.
The exact cost will depend on the bed's quality and size. Do not compromise on quality to save cost; get a durable, high-quality, and easy-to-clean bed that will serve you for a long time.
More Puppy-Related Guides: Best Dog Steps For Bed and Best Dog Wagon Strollers.
5. Training Resources or Obedience Classes
If the free puppy you get has not undergone obedience training, you should have to set some money aside for that. Training is essential, as it would help your puppy grow into a better dog.
In addition to hiring a professional to train your puppy, you should buy training materials and pay for online courses/videos to learn how to house-train your puppy. Your puppy's training needs might cost at least $25 to $300 yearly.
More Puppy-Related Guides: Best Dog Bowls Made in the United States and Best Toyota 4Runner Dog Barriers.
Conclusion For "Where Can You Get Free Puppies in Indianapolis"
There are some proven and effective ways to get free puppies in Indianapolis. You can also ask your vet if they know anyone that wants to rehome their puppies, as they encounter many pets daily and might know someone who can help.
Do not forget to take your puppy for a thorough vet examination after getting one to ensure they are healthy and safe enough to be in your home.
If you find this guide, "Where Can You Get Free Puppies in Indianapolis," helpful, you can check out these other dog-related guides from our team:
Before you begin your search for free puppies in Indianapolis, you can learn more about getting free dogs by watching "How to Get Free Puppies" down below: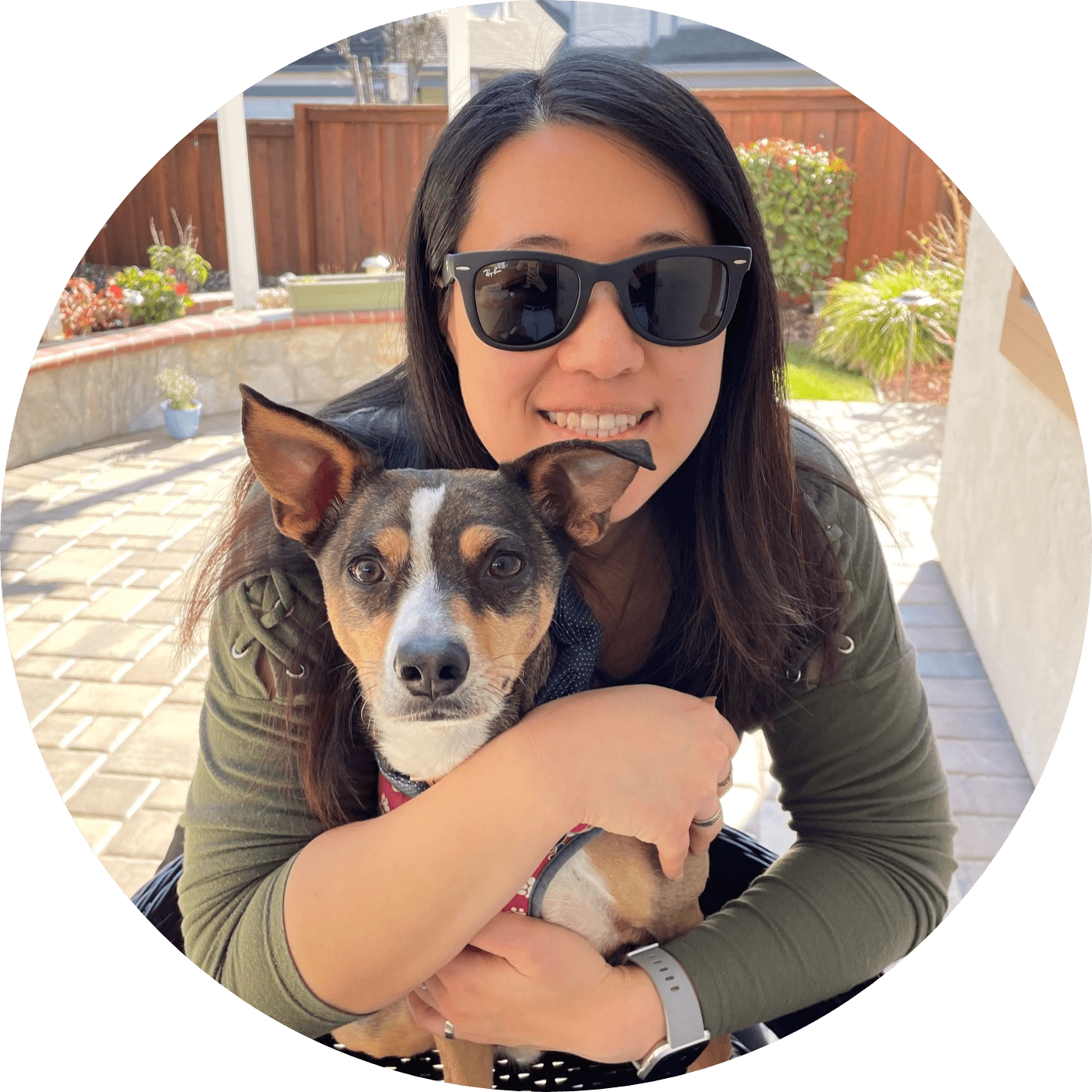 Dr. Sabrina Kong graduated from the Royal Veterinary College in England in 2016 and has been working at a small animal clinic in Northern California since then. She grew up in the Bay Area and got her bachelor's degree from Cal Poly San Luis Obispo. She also became a Certified Canine Rehabilitation Practitioner through a program at the University of Tennessee.
When she isn't in the clinic taking care of her four-legged patients, she enjoys traveling and trying new foods with her friends and her three-legged dog, Apollo. She adopted Apollo from her clinic when he was a puppy with numerous health issues. Dr. Kong truly cares about taking care of animals.