Looking for a place to get free puppies in Delaware does not have to be daunting when you know the right places to look. With the outrageous bill charged by reputable breeders for puppies, it is only normal to seek an alternative that will not leave a hole in your pocket.
Owning a puppy is also a huge financial responsibility, so wanting to save some money at the start is a great idea. However, before setting out to find a free puppy, you want to ensure you have done your findings about the kind of puppy you want.
There are over 300 dog breeds, so finding one that suits your family and lifestyle is essential. You cannot accept any free puppy that comes your way, as not every puppy is suitable for everyone. Before we dive into the various ways to find free puppies in Delaware, here's a quick tip on how to find the ideal puppy.
Before you scroll further down this guide, "Where Can You Get Free Puppies in Delaware," you can check out these other dog-related articles from our team at We Love Doodles: Best Labradoodle Breeders in Delaware and Best Cavapoo Breeders in Delaware.
Choosing the Right Puppy in Delaware
There is no wrong or right way to find a new puppy. What's important is choosing a dog that suits you, your family, and your lifestyle. Choosing the right dog breed can make all the difference in your and your puppy's happiness. Here are some of the core factors to consider when choosing a breed.
Puppy Product Recommendations: Best Dog Shampoos For Long Hair and Best Pee Pad Holders For Dogs.
1. The Size of Your Home
One of the essential things to consider before choosing a dog breed is the size of your home. Do you have enough space to accommodate a large dog? Do you live in a small house or apartment? While they might all be small in infancy, some dogs become giants after a few months or years.
We have small, medium, and large breed dogs. Some dog breeds require plenty of exercises daily, so having a spacious backyard for such dogs is important. Before choosing a breed, you should consider the size of your home and how much space you can dedicate to the dog.
A small breed dog will be a great option if you have limited space. If you have more than enough space in your home, you can opt for a large breed dog. Do not try to squeeze a large breed dog into a small apartment, as it can lead to a huge discomfort for both you and your dog.
More Dog-Related Guides: Best Dog Food Without Chicken and Best Dog Ramps For a Pontoon Boat.
2. Activity Level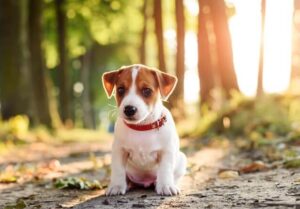 Finding a dog breed that matches your activity level is also important. All dog breeds are not the same in energy levels, as some are more active than others. A low-energy dog can frustrate a dog owner who is always on the go, and a high-energy dog can exhaust a low-energy owner.
Are you adventurous, or do you love spending more time indoors? Do you have an active lifestyle? Do you engage in daily exercise such as running, jogging, hiking, and camping, or do you prefer strolling around the neighborhood?
Those are some questions you must ask yourself before making a final verdict. The best dog breed for you would be those whose needs are similar to yours. You should choose a breed with high energy levels if you live an active lifestyle.
More Dog-Related Guides: Best Go Pro Dog Harnesses and Best Indestructible Dog Toys.
3. Your Schedule
Your schedule is another vital factor to consider when choosing a dog breed. Picking a puppy compatible with your schedule will ensure it receives the attention and care it needs.
Do you have free time to socialize and play with the dog? Can you create time to train the puppy properly? Do you need an independent breed that can handle being left alone for a long period?
If you leave your puppy at a dog daycare or boarding facility every day, you are not ready to have one. Just like getting a breed that matches your activity level, you want to ensure the breed you choose is compatible with your schedule.
More Dog-Related Guides: Best Dog Shampoos For Dander and Best Dog Shampoos For Shedding.
Ways to Get Free Puppies in Delaware
After deciding on the breed you want, the next thing is to explore the options below to find a puppy for free.
1. Adoption-Free Events (Dog Rescues and Shelters)
One of the most responsible ways to get free puppies is to keep an eye out for adoption-free events. Pet rescue organizations and shelters often organize adoption-free events where adoption fees are waived for all or some of their puppies and dogs.
As you may know, getting a puppy or dog from a shelter or rescue organization is not free. It usually costs a few hundred bucks, depending on the puppy's breed, size, health conditions, and more. However, it is possible to get free puppies from these organizations.
They occasionally organize these adoption-free events to encourage pet adoption and raise awareness for responsible pet ownership. The benefit of getting a free puppy from rescue organizations is that their puppies are vet-checked and up-to-date on vaccinations.
They provide premium quality health care for the puppies to ensure they are perfectly healthy and sound. Their puppies are also dewormed, microchipped, and on heartworm preventatives. You can contact a local shelter or rescue organization near you to find out the next date for their adoption-free events (if any).
Sometimes, you do not have to wait until such events occur before getting a free puppy from rescues and shelters. They occasionally rehome their puppies and dogs for free, allowing more dogs to be rescued.
Here are some reliable rescues in Delaware:
Fur-Ever Paws Dog Rescue: Located in Newark, Delaware, this pet rescue organization rescues and rehomes puppies and dogs in the state.
Humane Animal Partners: It is an all-volunteer rescue group dedicated to saving, rehabilitating, and rehoming lost, abandoned, and homeless puppies and dogs.
Renee's Rescues: This non-profit organization specializes in rescuing and caring for dogs and puppies saved from shelters, puppy mills, and the streets.
Delaware Pet Rescue: Established in 2004, this small rescue group is highly experienced and is dedicated to saving various dog breeds and sizes.
Delaware SPCA: This rescue has dozens of beautiful puppies and dogs spayed/neutered, vaccinated, microchipped, and examined by a vet.
More Dog-Related Guides: Best Dog Football Toys and Best Dog Brush For Tangles.
2. Ask Relatives and Friends
You can ask your coworkers, friends, family, and acquaintances to keep their ears on the ground for you. Someone in your close circle might be expecting a litter and would want to share some of the puppies. By asking, you can join the waiting list for the expected puppies.
If someone's dog gives birth, you should wait until the puppies are weaned for about 8 to 12 weeks before taking your puppy home. Even if none of your relatives or friends are expecting a puppy, someone might know someone who is expecting one.
More Dog-Related Guides: Best Luxury Dog Houses and Best Dog Bowls Made in the United States.
3. Newspaper Publications
Another way to find a free puppy is by thumbing through weekly or daily newspapers published in your area. Whether a local alt-weekly or a paper with a wide regional circulation, these publications usually contain at least one page of classifieds.
You can check the classified pages to find a section featuring or dedicated to dogs needing adoption. Some ads might be labeled "puppies free to a good home." Explore the various options provided and contact the people behind the ad.
Get more information about the puppy, including its breed, temperament, health status, and more. You also want to be careful when dealing with people you don't know; do not share sensitive information like your home address.
More Dog-Related Guides: Best E-Collars For Large Dogs and Best Shock Collars For Large Dogs.
4. Social Media Platforms and Forums
Social media has many use cases, and this is one of them. You can use social platforms to find free puppies in Delaware. Search for adoption groups on Facebook, and you might be lucky to find pet owners who want to rehome their puppies for free because they are relocating or had an unplanned litter.
You can also use Craigslist, Reddit, and Quora, as there are dozens of threads and forums about puppies. Some of these groups were created to share information about pets.
However, some members of these groups might have a puppy or more to adopt at a small fee or completely free. Search for "adoption-free puppies" or "free puppies near me" to find pet owners who want to give away their puppies for free.
More Dog-Related Guides: Best Dog Nail Grinders and Best Muscle Growth Supplements For Dogs.
5. Ask Your Vet For Suggestions
Your local vet is in a perfect position to help you find a free puppy. Vets handle a lot of pets and work with many pet owners daily. Pet owners share their pet-related problems with them, including when they have too many puppies from unplanned or even planned litters.
Some pet owners ask their vets to help find suitable and responsible homes for their puppies. Visit your vet and ask if they know anyone looking to give away their puppy for free. You can drop your contact details and wait patiently for an update.
More Dog-Related Guides: Best Odor Resistant Dog Beds and Best Dog Wagon Strollers.
Conclusion For "Where Can You Get Free Puppies in Delaware"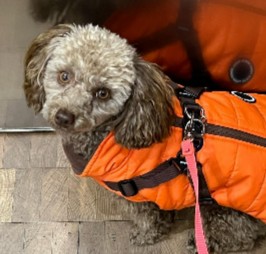 There you go. Those are proven and safe ways to get a free puppy in Delaware. After getting the puppy, the first thing to do is to take it to a vet. The puppy should be examined by a vet properly and brought up to date on vaccines and other preventative medication. Training is also important; you can hire a professional or do it yourself.
If you find this guide, "Where Can You Get Free Puppies in Delaware," you can check out these other dog-related articles from our team:
Before you find free puppies in Delaware, you can learn more about getting free puppies by watching "How to Get Free Puppies" down below: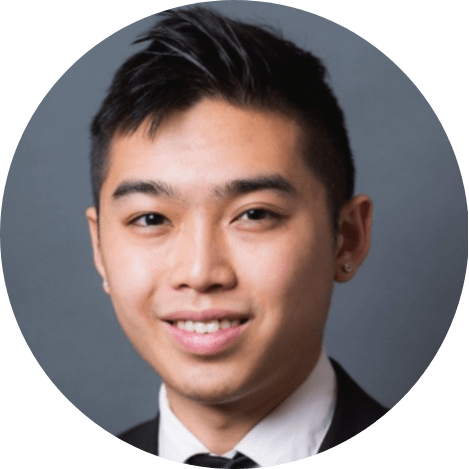 Andy is a full-time animal rescuer and owner of a toy doodle. When he's not saving dogs, Andy is one of our core writers and editors. He has been writing about dogs for over a decade. Andy joined our team because he believes that words are powerful tools that can change a dog's life for the better.
Why Trust We Love Doodles?
At We Love Doodles, we're a team of writers, veterinarians, and puppy trainers that love dogs. Our team of qualified experts researches and provides reliable information on a wide range of dog topics. Our reviews are based on customer feedback, hands-on testing, and in-depth analysis. We are fully transparent and honest to our community of dog owners and future owners.