Are you looking for a place to get free puppies in Rhode Island? You have come to the right place, as we will highlight some of the best places to get a puppy in Rhode Island without spending a dime.
The source of your free puppy matters a lot, as your future experience with the dog depends on it. Many people are skeptical of receiving free puppies, especially from unknown sources, because they fear going home with a sick puppy or one with behavioral issues.
However, there are many great sources for getting healthy and well-behaved puppies breaking the bank or spending a dime. People give away their healthy puppies for various reasons, not because they are sick or untrained.
Before you scroll down this guide, "Where Can You Get Free Puppies in Rhode Island," you can check out these other dog-related articles from our team at We Love Doodles: Best Dog Breeders in Rhode Island and French Bulldog Puppies For Sale in Rhode Island.
Find Free Puppies Near Me in Rhode Island
Here are some of the best options for finding puppies for free in Rhode Island.
Dog Product Recommendations: Best Dog Foods Without Chicken and Best Dog Shampoos For Dander.
1. Local Dog Shelters
Dog shelters, mostly government-owned establishments, can be found in almost every community in the United States. Despite being a small state, Rhode Island boasts a few functional dog shelters in various communities in the state. These shelters care for homeless, abandoned, lost, neglected, and sick puppies and dogs.
They take these dogs off the streets and accept those given up by their owners who can no longer care for them. Local shelters are almost always packed with puppies and dogs. Due to the overcrowding of these facilities, shelters often give away puppies and dogs for free.
However, it would be best if you met most criteria to qualify for a free puppy. Shelters often adopt their puppies for a fee. But if you are lucky and approach them in their free adoption season, you can go home with a puppy without paying a dime.
Reach out to local shelters and ask if they give free puppies. Once you receive a free puppy from a shelter, ensure your next stop is at the vet. Take the puppy for proper vet care and keep it up-to-date on immunization.
More Dog-Related Guides: What Are The Overtired Puppy Symptoms and What Should I Do If I Regret Getting a Puppy?
2. Adoption Forums
Pet adoption forums are one of the best ways to get a puppy in Rhode Island without paying a dime. These forums are online communities of rescue organizations, shelters, foster parents, adopters, professionals, volunteers, and dog lovers who want to share or seek information about dogs.
Joining these groups will give you quick and easy access to pet owners who want to rehome their puppies. As mentioned earlier, some pet owners give away their puppies for various reasons, some of which are listed here.
In such events, the owner might use online adoption forums to find the perfect family or individual for their puppy. If you are in these forums, you can quickly jump on such opportunities and get a free puppy.
Suppose you search for a free adoption offer or ask about adopting a puppy for free. Many forums have free membership with rules and regulations to adhere to.
More Dog-Related Guides: Best Pee Pad Holders For Dogs and Why is My Puppy Gagging So Much?
3. Dog Rescues
Another effective option would be to visit the nearest dog rescue organizations or groups in your area. As you may already know, adopting a puppy or dog from a rescue organization is not free.
These organizations charge a fee for releasing their puppies. They also conduct thorough screening to ensure their puppies are placed in the right homes. Hence, many people only approach them when they want to adopt a puppy and are ready to pay the adoption fee.
However, you can get free puppies from rescue organizations in several ways. You can volunteer as a foster parent and have some puppies or dogs assigned to you. After living with the puppy for some time and proving you can care for it, you can eventually adopt it.
The rescue organization can waive the adoption fees by proving you can care for the dog. That means you can keep the puppy without paying any adoption fee.
Another way to get free puppies from rescue organizations is during their free adoption events. Most rescue organizations occasionally organize adoption events where they waive the adoption fee for all or selected puppies and dogs.
You can visit several rescue organizations and tell them you want free puppies to adopt. If they don't have free options, you can ask for the date and venue of their next free adoption event.
You can reach out to the following rescues in Rhode Island for a free puppy:
These organizations rescue and rehome puppies and dogs of various breeds and sizes, so you can reach out to them regardless of the breed you want.
More Dog-Related Guides: Best Puppy Dog Food For Corgis and Why is My Female Puppy Humping?
4. Ask Your Vet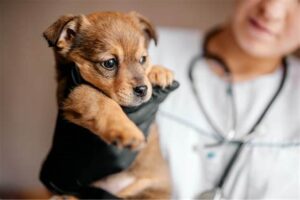 There is also a higher chance of getting a free puppy through your vet, especially if you are open to a wide range of breeds. One of the major benefits of getting a free puppy through this channel is that you are more likely to get a perfectly healthy puppy.
Call or visit your vet and ask if they know any clients who want to rehome their puppies. Vets handle many pets daily, meaning they encounter many pet owners. Some pet owners with too many puppies or expecting an unplanned litter can inform their vets to help them find puppy adopters.
You can trust your vet to give you names of reliable people you can talk to without the fear of getting scammed. Even if they don't know anyone who wants to rehome their puppy, you can ask to be contacted once such an opportunity presents itself.
More Dog-Related Guides: What Should I Do If My Puppy's Tooth Broke and Why is My Puppy Peeing So Much?
5. Pet Stores
Pet stores are one of the least explored options for free puppies. If you visit online pet stores regularly, you might have seen adverts for free adoption events or clinics. Some top pet stores occasionally organize these events to help meet the needs of potential pet owners looking for free puppies.
Pet stores like PetSmart, Petco, and Pet Supplies Plus usually organize such events. In addition to selling pet products and supplies, these stores organize free adoption events and clinics where they give puppies out free of charge. However, only early birds get to benefit from such events.
To be one of the early adopters, you can subscribe to the store's newsletter and know the date and venue of the adoption clinic. This is one of the best options to explore if you do not have any rescue organizations or shelters in your area.
More Dog-Related Guides: How to Sell Puppies on Craigslist and Training Advice For an Older Dog Attacking a New Puppy.
Why Do People Give Away Puppies For Free in Rhode Island?
It might not be easy to figure out why many pet owners choose to give away their sweet bundles of joy. Some people might see this as a cruel act. However, pet owners have unique reasons for giving away or rehoming their precious companions for free.
People give away their puppies due to financial or personal issues hindering them from providing for their pet's needs. For them, rehoming the puppies or giving them away to capable hands is much better than allowing them to suffer.
Here are some of the reasons many pet owners give away their puppies:
The owner is moving to another city, state, or town, and taking their puppy or dog with them is impossible.
The owner's dog is expecting an unplanned litter of puppies, and they cannot handle having more puppies in the household.
Some pet owners also give away their puppies and dogs due to unprecedented events such as bankruptcy. In such a case, the owner might no longer be financially stable to support and meet the puppy's needs.
Many pet owners were carried away by the cuteness of a puppy and decided to buy or adopt one without properly assessing their capability. Only a responsible and committed pet owner can keep and raise a puppy. Hence, some owners give away their puppies after discovering they cannot handle one.
The owner encounters a personal issue that prevents them from giving the puppy the care, love, and attention they deserve.
It is important to prepare your entire family before bringing a puppy home. One of the most important things to consider before choosing a dog to bring home is allergy. Is any member of your family allergic to fur? Some pet owners buy and then give away their puppies because a family member is allergic to the puppy's fur.
Before bringing a pet into a rented apartment, you should consult the landlord. Some landlords do not allow pets in their apartments, and some owners only get to find out after buying and bringing a puppy home. In such cases, the owner often gives away the puppy for free.
People also give away their puppies because they can't get along with other pets in the house, such as cats.
The owner can also give out their puppy if it has a life-threatening health condition that requires expensive medical treatment. Aggression or behavioral issues are other reasons some pet owners might give away their puppies free of charge.
More Dog-Related Guides: What Do I Do If My Puppy Won't Stop Biting Me and How Much Should a Goldendoodle Puppy Eat?
Conclusion For "Where Can You Get Free Puppies in Rhode Island"
Getting a free puppy does not exempt you from the general cost of owning and raising one. Before bringing your new puppy home, you must have all its supplies ready.
It would be best if you also prepared for regular vet visits after the initial one. Since you did not spend a dime in getting the puppy, you can allocate more to its vet care, supplies, and training.
If you find this guide, "Where Can You Get Free Puppies in Rhode Island," helpful, you can check out these other dog-related articles from our team:
Before you find a free puppy companion in Rhode Island, you can learn more about getting free puppies by watching "How to Get Free Puppies" down below: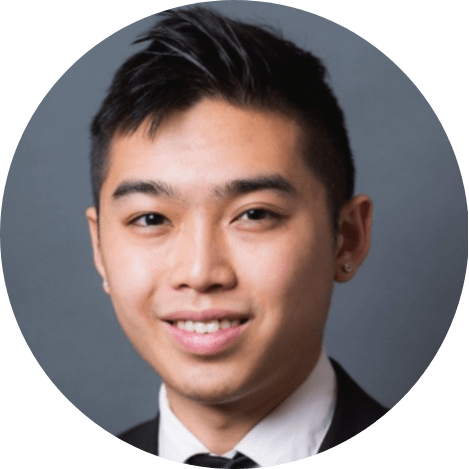 Andy is a full-time animal rescuer and owner of a toy doodle. When he's not saving dogs, Andy is one of our core writers and editors. He has been writing about dogs for over a decade. Andy joined our team because he believes that words are powerful tools that can change a dog's life for the better.
Why Trust We Love Doodles?
At We Love Doodles, we're a team of writers, veterinarians, and puppy trainers that love dogs. Our team of qualified experts researches and provides reliable information on a wide range of dog topics. Our reviews are based on customer feedback, hands-on testing, and in-depth analysis. We are fully transparent and honest to our community of dog owners and future owners.