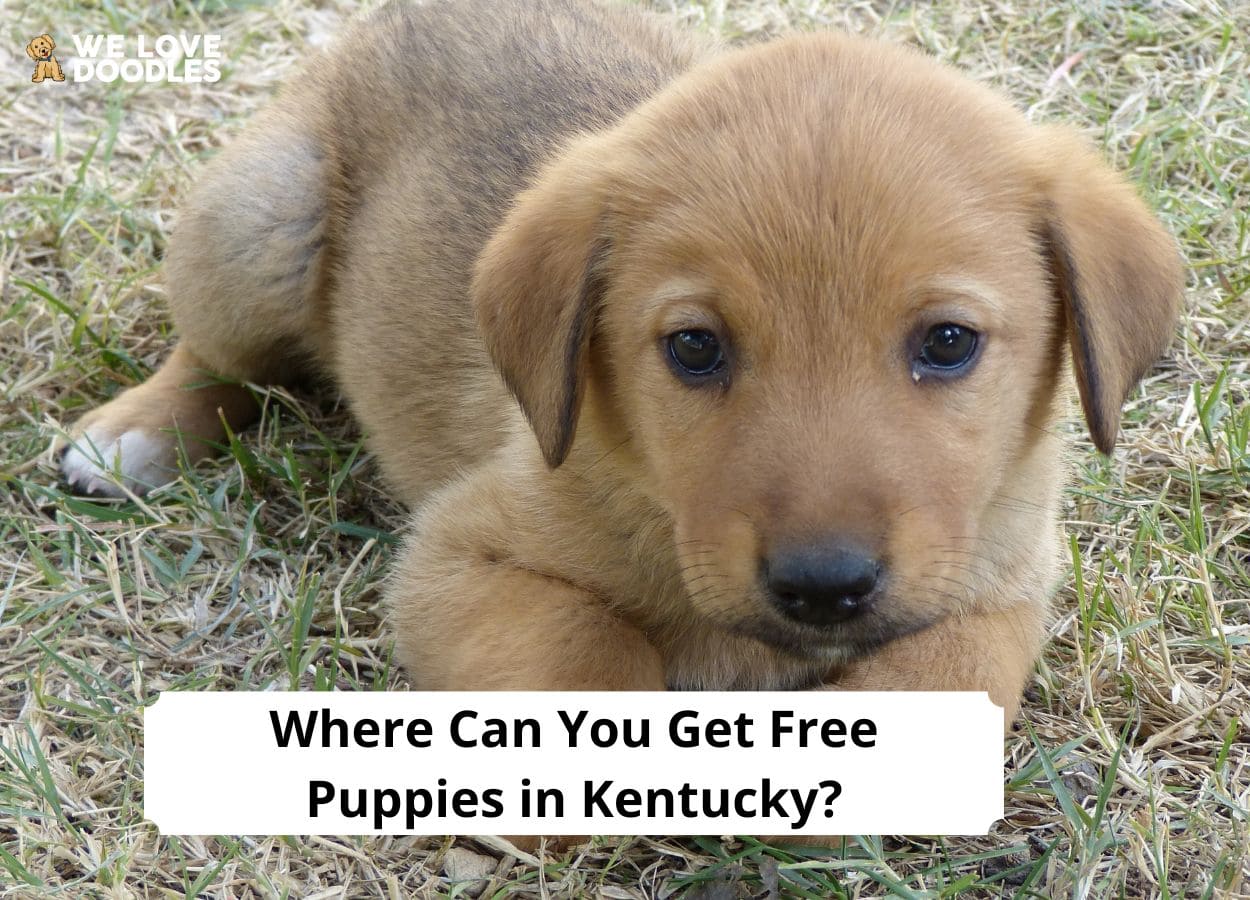 Are you looking for a place to get free puppies in Kentucky? Well, you are not the only one on this quest, as the high cost of buying puppies from breeders has made many dog lovers look for better alternatives. Adopting a rescue organization or group is one of the most common alternatives to buying from a breeder.
However, there are a few proven ways to get a puppy in Kentucky without spending a dime. In this article, we will show you some methods by which you can get or adopt a puppy for free. Nevertheless, before we dive into the various methods, you must know what you are looking for.
There are more than 350 different dog breeds, and they are all suited for different types of families. You need to assess yourself and consider some vital factors before choosing one. Choosing a breed that matches your lifestyle, energy level, and personality is essential.
It would be best if you had a range or a specific breed of puppy before you start your search. Knowing what you want will help streamline your decision-making process and ensure you do not settle for any puppy that comes your way.
Before you scroll down this list of tips to getting free puppies in Kentucky, you can check out these other dog-related recommendations from our team at We Love Doodles: Best Dog Groomers in Lexington, Kentucky and Best Dog Daycares in Lexington, Kentucky.
Find Free Puppies Near Me in Kentucky
Here are a few helpful tips for getting a puppy for free in Kentucky.
Dog Product Recommendations: Best Dog Shampoos For Shedding and Best Dog Training Shock Collars.
1. Ask People in Your Network
Using your network is one of the first and best options to explore when looking for a free puppy in Kentucky. Let your friends, family members, colleagues, and neighbors know you are looking for a free puppy. This is one of the most effective ways of finding free puppies, especially for those with a broad network.
Getting a free puppy from a relative, friend, or neighbor is a lot better than finding one online, as you partially know where and how the puppy was bred and raised. The possibility of getting a puppy with this method goes beyond your network and down to your networks' network.
What this means is that even if no one in your network has a puppy to rehome, someone might know someone who wants to rehome their puppies or is expecting a litter and is willing to share. Remember that your network might charge a small fee for the puppy. However, you might still get the puppy free of charge based on your relationship with the person.
More Dog-Related Guides: Best Puppies That Don't Grow Big and What Do I Do If My Puppy Won't Stop Biting Me?
2. Use Facebook, Instagram, and Twitter to Find Free Dogs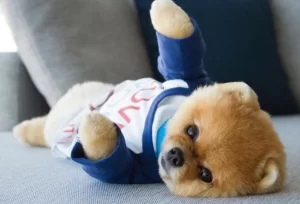 Social media is one of the most powerful tools in the world today. Platforms like Facebook, Instagram, Twitter, and others have group features that allow people to connect. Most of these groups are dedicated to pet addition and sharing pet information. In these groups, you can find people who want to rehome their puppies for a small fee or free of charge.
You can search for "pet adoption in Kentucky" or "Kentucky puppy rescue group" to find a suitable group to join. Besides joining a group to find a puppy, you can use these social media platforms to create posts to indicate that you are looking for a free puppy.
Remember to streamline your post to your state and the puppy you want. Ask your friends to share your post on their timelines or with friends. You can also use hashtags like #puppyrescuekentucky or #freepuppyadoption to reach a wider audience. Do not forget to take down the post once you find a puppy.
More Dog-Related Guides: Is Premier Pups a Puppy Mill and Is PuppySpot a Puppy Mill?
3. Contact Dog Rescue Groups Around Kentucky Area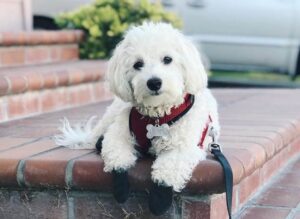 We recommend expanding your search for a free puppy to a local rescue group or organization. These groups help to save, rehabilitate, and place puppies and dogs in permanent homes. They save these pets from the street, animal shelters, and owners who surrender their dogs or puppies.
Rescue groups are a way to find puppies of various breeds and sizes. Look for a rescue that saves all dog breeds or deals with the breed you want. Reach out to them and ask if they have a puppy you can adopt for free. As we all know, rescue organizations charge a small adoption fee.
However, you can sometimes get a free puppy from them. Some organizations organize free adoption events, where potential adopters who meet the organization's criteria can go home with a puppy for free.
Here are some options to consider:
More Dog-Related Guides: How Much Should a Goldendoodle Puppy Eat and How to Sell Puppies on Craigslist.
 4. Visit Craigslist For Puppy Adoption Listing
Craigslist is an online platform where people from all over the United States can view listings of services, jobs, and puppy adoptions. Most of the adoption listings on the platform are not free; they attract a small adoption fee. However, you can find a few free puppy adoption listings on the platform.
When you find a post that requires zero dollars, you can contact the person or organization behind the post. Some of these convincing posts might be a scam, so you must be careful when dealing with people on this platform.
Ensure you ask many questions about the adoptee and your potential puppy. Do not share personal information like your home address or send anyone money for shipping or other bills.
More Dog-Related Guides: What to Do if an Older Dog Attacks a New Puppy and What Should I Do If My Puppy's Tooth Broke?
5. Try Adoption Clinics
You can sometimes see announcements or ads for free adoption clinics or events when purchasing dog supplies from a pet store's site. Online pet stores such as Pet Supplies Plus, Petco, and PetSmart not only sell pet supplies and organize free adoption events and clinics where they treat and give away puppies and dogs for free.
The dates of these events are often announced a few weeks or months ahead to enable people to prepare for them. To ensure you do not miss such events, you can subscribe to the mailing list of these pet stores. Once it is that time of the year, they will send you the details of the events via email.
More Dog-Related Guides: Why is My Puppy Peeing So Much and Pawrade vs. PuppySpot.
How to Puppy-Proof Your Home For Your New Puppy in Kentucky
Before bringing a new pup home, you should take a few environmental precautions to protect them from injury. Puppies are curious and can get themselves into trouble quickly when care is not taken. Here's how to puppy-proof your home to keep your new family member and personal belongings safe.
1. Hide Exposed Electrical Cords and Extensions
When preparing your home for the arrival of your new puppy, one of the first things to do is to keep all electrical cords and extensions out of reach. Curious puppies might mistake the rubber cord of an electrical lamb or TV for a fun toy.
These wonderful creatures are known to explore the world with their mouths, so it can be very dangerous to leave electrical cords within reach.
Fortunately, there are a few ways you can keep them off these cords. Investing in cord protectors is one way to protect your puppy from the danger of electrical cords. Another option is to use heavy furniture to block them off.
More Dog-Related Guides: Why is My Female Puppy Humping and What Are The Overtired Puppy Symptoms?
2. Keep Human Food Out of Reach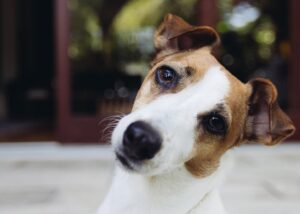 Not all human foods are safe for puppies to consume. Foods like chocolate, raw bread dough, raisins, grapes, garlic, onions, and more are dangerous for your dog. Hence, you should place all human food out of reach.
Figuring out where all your goodies are stored is easy for puppies because they are natural, curious explorers. You should also securely stash away their food to avoid overeating, messes, and harmful ingestion.
Lock all eatables in the cabinet or a room they cannot access. Medications are also among the things to keep out of reach. Ensure that human medication, dog medication, and other supplements are out of reach and securely stashed.
All cleaning supplies, chemicals, and detergents should also be kept out of the puppy's reach. It would be best to use only pet-safe cleaning agents when cleaning your home to prevent any allergic reaction or illness.
More Dog-Related Guides: Best Pee Pad Holders for Dogs and Why is My Puppy Gagging So Much?
3. Block Stairways and Limit Access
Puppies can sustain severe injuries if they fall down the stairs. Some puppies have been house-trained to use the stairs. However, you must apply caution, as you cannot tell how much training the puppy has. Make sure you close access and doors leading to stairways. You can use a pet gate to block stairways. Other parts of the home you feel are unsafe for the puppy should also be blocked.
More Dog-Related Guides: Puppy Growth Stages and Best Puppy Potty Training Sprays.
4. Keep Your Backyard Safe
Fencing your backyard is one of the best ways to puppy-proof it. Make sure there are no weak spots and small gaps on the fence that your puppy can get stuck in or escape through. If you have a garden in your backyard, you should create a fence around it. Ensure there are no plants, such as mushrooms, in your backyard.
Swimming pools should also be fenced off. It would be best to teach your puppy how to safely enter and leave the swimming pool when the fence is open. Lastly, do not use fertilizers or insecticides in the yard. All garage supplies and trash cans should be kept out of reach.
More Dog-Related Guides: Why is My Puppy Crying After Shots and How to Stop a Puppy Growling When Picked Up.
Conclusion For "Where Can You Get Free Puppies in Kentucky"
Owning a puppy is a long-term commitment and a lot of responsibility. Many pet owners are giving away or rehoming their puppies because they are unprepared to own one. Hence, it would help if you prepared yourself, your home, and your family before bringing a puppy home to avoid giving them away again.
If you find this guide, "Where Can You Get Free Puppies in Kentucky," helpful, you can check out these other dog-related articles from our team at We Love Doodles:
Before going on your search for free puppies in Kentucky, you can learn more by watching "How to Get Free Puppies" down below: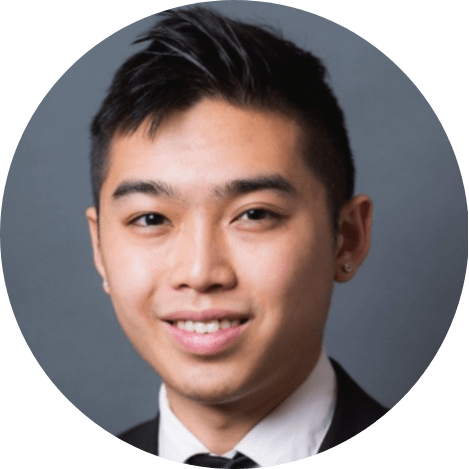 Andy is a full-time animal rescuer and owner of a toy doodle. When he's not saving dogs, Andy is one of our core writers and editors. He has been writing about dogs for over a decade. Andy joined our team because he believes that words are powerful tools that can change a dog's life for the better.
Why Trust We Love Doodles?
At We Love Doodles, we're a team of writers, veterinarians, and puppy trainers that love dogs. Our team of qualified experts researches and provides reliable information on a wide range of dog topics. Our reviews are based on customer feedback, hands-on testing, and in-depth analysis. We are fully transparent and honest to our community of dog owners and future owners.