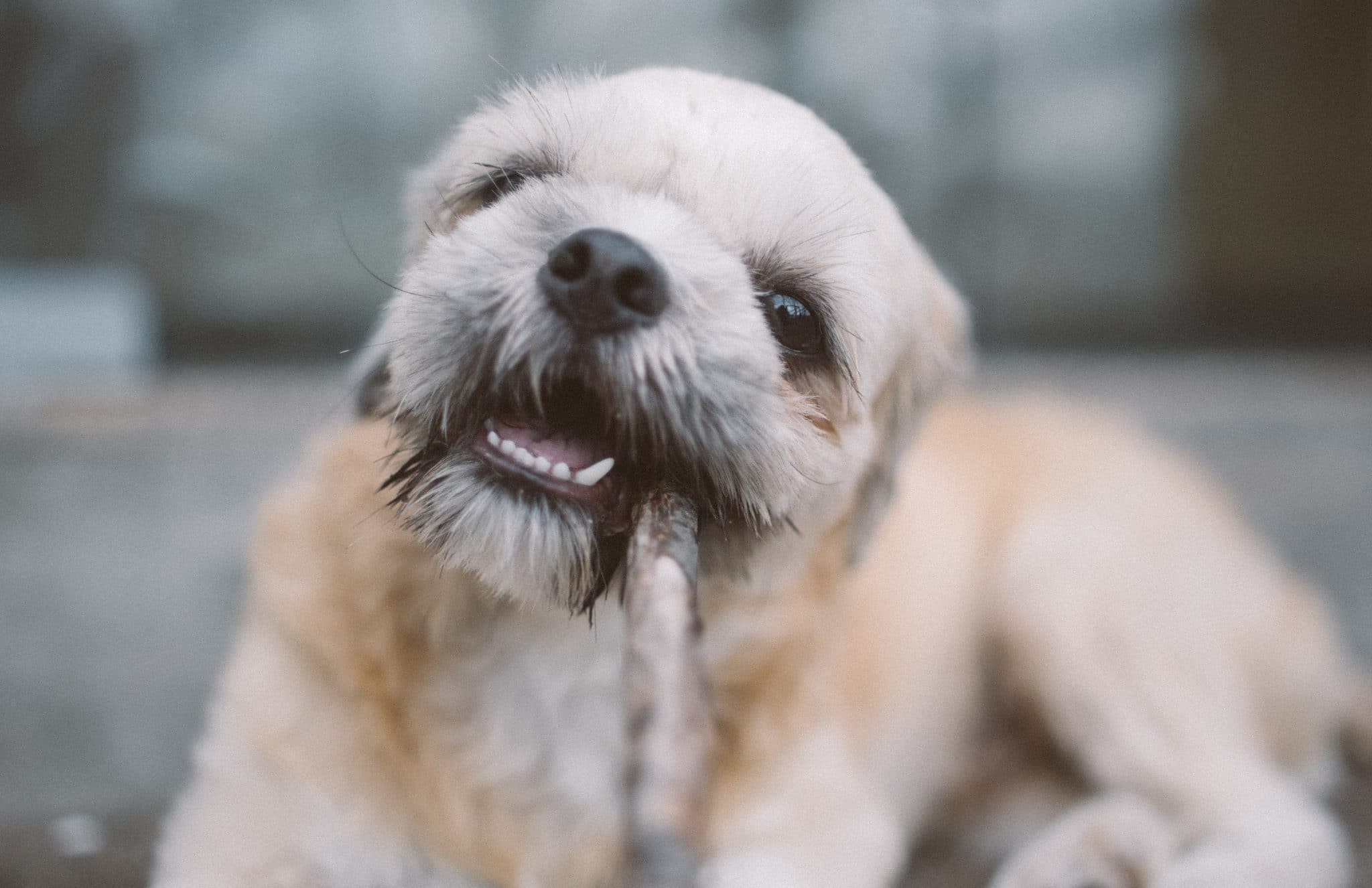 Many people are surprised to learn that puppies lose their baby teeth just like humans do! It can be quite startling at first to see a sharp puppy tooth on the floor, but you shouldn't worry too much. Chances are you were playing rope tug with your dog, and a puppy tooth broke off. Alternatively, maybe your dog was chewing something hard like a rock, and a puppy tooth broke off. Puppies go through the teething process for a reason and eventually lose all their baby teeth.
Puppies have very sharp teeth which get stuck in many different objects, so it's not uncommon for a puppy to lose a tooth early. At around 4-6 months, puppies will start losing their teeth. Puppies have 28 "baby" teeth, and they are quickly replaced by 42 "adult" teeth that start growing behind the "baby" teeth. The adult teeth will essentially push the baby teeth out sooner or later.
Puppy Lost Tooth vs. Puppy Broken Tooth
Puppies naturally lose their baby teeth. However, breaking a tooth is not out of the realm of possibilities. The first thing to do is to assess if it is a natural tooth loss or if your puppy broke their tooth. Breaking a tooth isn't always serious, but there are some things you should be aware of. A broken puppy tooth can occur from chewing on a hard object or blunt force trauma, e.g., knocking heads with another dog.
What to do when a puppy 
loses
 a tooth?
Don't panic. 

It's scary to see a puppy tooth that broke off, but this is a normal process. Puppy teeth are quite easily lost and sometimes even bleed when they fall out. The key is to remain calm and monitor your dog.

When in doubt, call your vet.

 Is your puppy choking or constantly coughing? Is your puppy lethargic, dehydrated, or not acting normal? These are all signs that you should take your puppy to the veterinarian. When in doubt, I always call my veterinarian.

Monitor and check for infection.

 The biggest threat to your dog's health is a tooth infection. A tooth infection can cause eye infections, rapid tooth loss, or organ failure if left untreated. If your puppy is only chewing on one side of their mouth, they have bad breath or is constantly dropping their food, I would check to see if there is an infection. An infection will manifest as a red, swollen gum line with a significant amount of puss. If you think your puppy's tooth broke off and is infected, visit a veterinarian for antibiotics.
Related: What Should I Do If There is a Black Spot on Dog Tooth?
Are your puppy teeth falling out bleeding?
It's not uncommon for puppy gums or teeth to bleed when they lose a tooth. Puppy gums are typically very swollen while teething, so even chewing on things will make puppy teeth fall out bleeding.
Here are some precautions to take when your puppy teeth fall out bleeding:
Monitor what objects your puppy chews on. 

No rocks, sticks, or hard objects for a little while until the 

puppy teeth stop

 bleeding. If bleeding persists for over 24 hours, consult a veterinarian to ensure there are no infections.

Cold or frozen cloth

. Cold cloths or towels will significantly reduce the swelling on the puppy gums, stopping the bleeding. Soak a small towel in water and create a "U" shape to fit in the puppy's mouth easily.

Frozen treats

. I typically freeze some long sticks of peanut butter, mangoes, or bananas to provide temporary relief to the puppy teeth that fall out bleeding. Usually, within an hour, my puppy's tooth and gums will stop bleeding.

What to do when a puppy 
breaks
 a tooth?
What happens if your puppy just chips a tooth and the whole tooth doesn't fall out? You'll first want to look for whether it's a puppy tooth or an adult tooth. If it's a puppy tooth, there is no need to worry. Puppy tooth chips are common. However, if the chip or break is so deep that the tooth's pink insides ("pulp") are exposed, your puppy could be in pain. The pulp is where the tooth's nerve is located.
Additionally, if the puppy tooth's pulp is exposed, there is a risk of infection. As mentioned above, tooth infections are dangerous as they can spread bacteria to other body parts, affecting your puppy's overall health. You should contact your veterinarian if you suspect your puppy's pink tooth pulp is exposed.
Puppy Broken Tooth vs. Adult Broken Tooth
We recommend contacting your veterinarian if the broken tooth is an adult tooth. Your vet can help you if you don't know which teeth are puppy teeth vs. adult teeth. Depending on the severity of the break, your vet may close protect the exposed break or fracture using a bonding sealant. A root canal or tooth extraction may be necessary for more serious cases.

Preventative Care for Broken Teeth
You can do some things to prevent broken teeth or catch tooth fractures early: provide safe toys for your dog and get regular dental check-ups.
Buy Flexible Dog Toys
As a responsible pet owner, you can help prevent broken teeth by providing safe toys for your pet. Your dog's toys should bend easily. According to veterinarians, rigid toys and chews like bones, antlers, cow hoofs, nylon chews, and pizzle sticks should be eliminated. When shopping for your puppy, you can look for products with the Veterinary Oral Health Council seal of acceptance. This way, you know you are buying toys and treats that actively contribute to your dog's oral health.
Get Regular Dental Check-Ups
Sometimes a tooth fracture may not be immediately visible. As an owner, you may not even know it's there! When you take your dog in for its annual check-up, you should have your veterinarian perform a dental exam. Your vet can catch potential fractures early before they get worse or get infected. Early treatment can be much less costly than dealing with a more advanced health issue. Catching broken teeth early will also improve the quality of life of your pup!
Conclusion for Puppy Tooth Broke Off
Your puppy is pre-programmed to lose teeth at a certain age. These teeth will end up all over the place, being swallowed, lost, or inside chew toys. Losing a tooth is simply part of growing up for a puppy. I wouldn't panic unless your puppy is acting unusual or you think there may be a chance of infection. When a puppy's tooth breaks off, it's more painful for the pet owner and their family. Typically puppies won't mind at all!
Feel free to check out our other Question and Answer topics!

FAQs about Broken Puppy Teeth
Can puppies break their teeth?
Absolutely! Puppies have many means of exploring the world, including their mouths. They chew on many things, including things their owners don't want them to! Broken or chipped puppy teeth are usually not a big deal; it is fairly common. No need to panic. However, contact your veterinarian if you see the pink insides ("pulp") of your puppy's tooth exposed or if you think it may be infected.
What is the most commonly broken tooth in dogs?
The 4th premolar and 1st molar, also known as the "chewing teeth," and the canines are most likely to break for two reasons: 1) they extend lower than the surrounding teeth, and 2) your dog heavily uses them. However, all teeth have the potential for breaking.
Are big dogs more susceptible to a broken tooth than small dogs?
In general, yes. Bigger dogs play rougher and like to chomp on sticks and other hard objects. While smaller dogs may also like to roughhouse from time to time, their biggest dental issue is periodontal disease. Their little mouths are very crowded and easily build up plaque, eventually leading to infection under the gum line.
My puppy broke a tooth – how do I know if they are in pain?
Unfortunately, it is difficult to know if your puppy is in pain. Dogs are good at masking pain and discomfort. For this reason, veterinarians most often catch broken teeth – your puppy could have a fractured tooth without you knowing! Look for changes in behavior in your dog, as this may be a sign that something is amiss.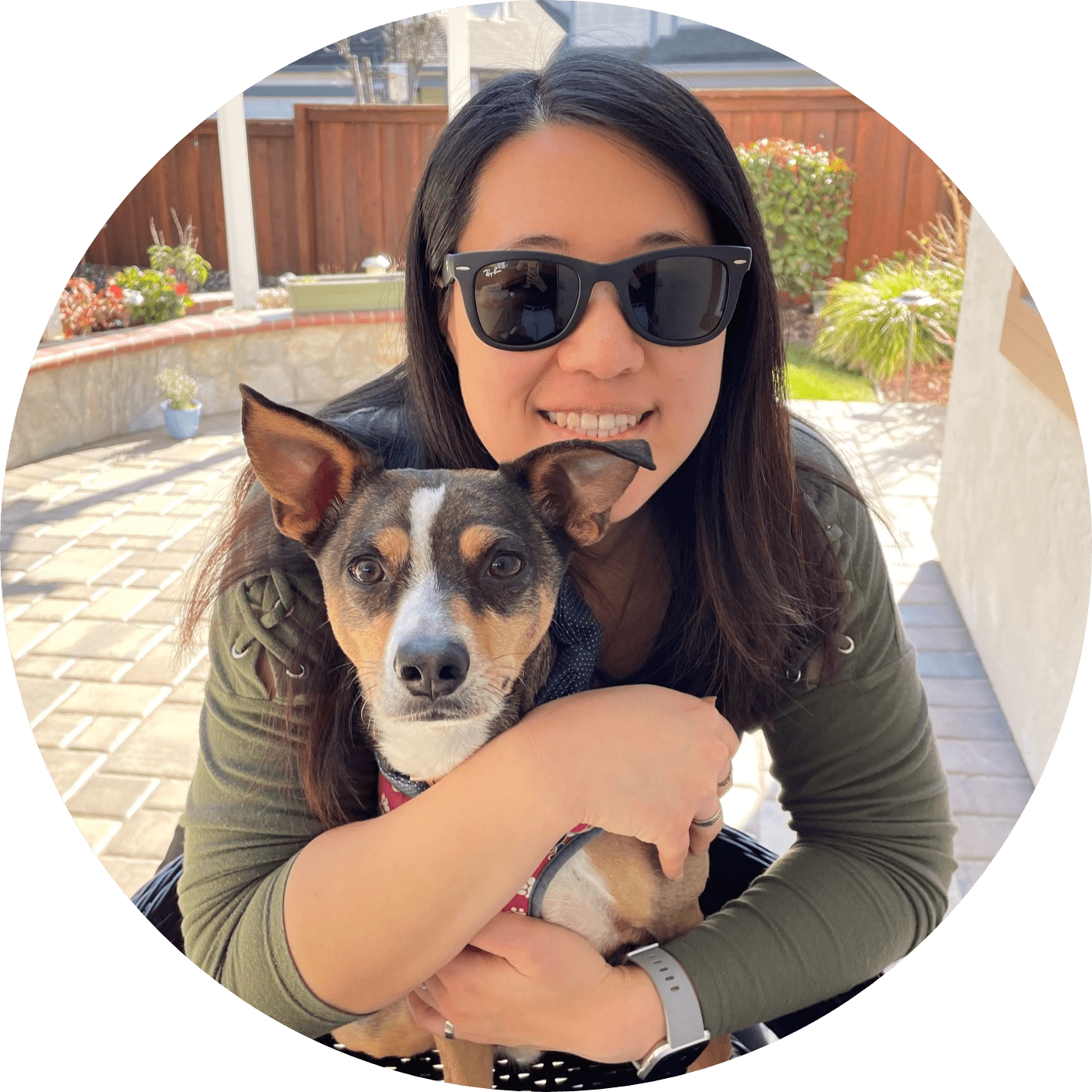 Dr. Sabrina Kong graduated from the Royal Veterinary College in England in 2016 and has been working at a small animal clinic in Northern California since then. She grew up in the Bay Area and got her bachelor's degree from Cal Poly San Luis Obispo. She also became a Certified Canine Rehabilitation Practitioner through a program at the University of Tennessee.
When she isn't in the clinic taking care of her four-legged patients, she enjoys traveling and trying new foods with her friends and her three-legged dog, Apollo. She adopted Apollo from her clinic when he was a puppy with numerous health issues. Dr. Kong truly cares about taking care of animals.