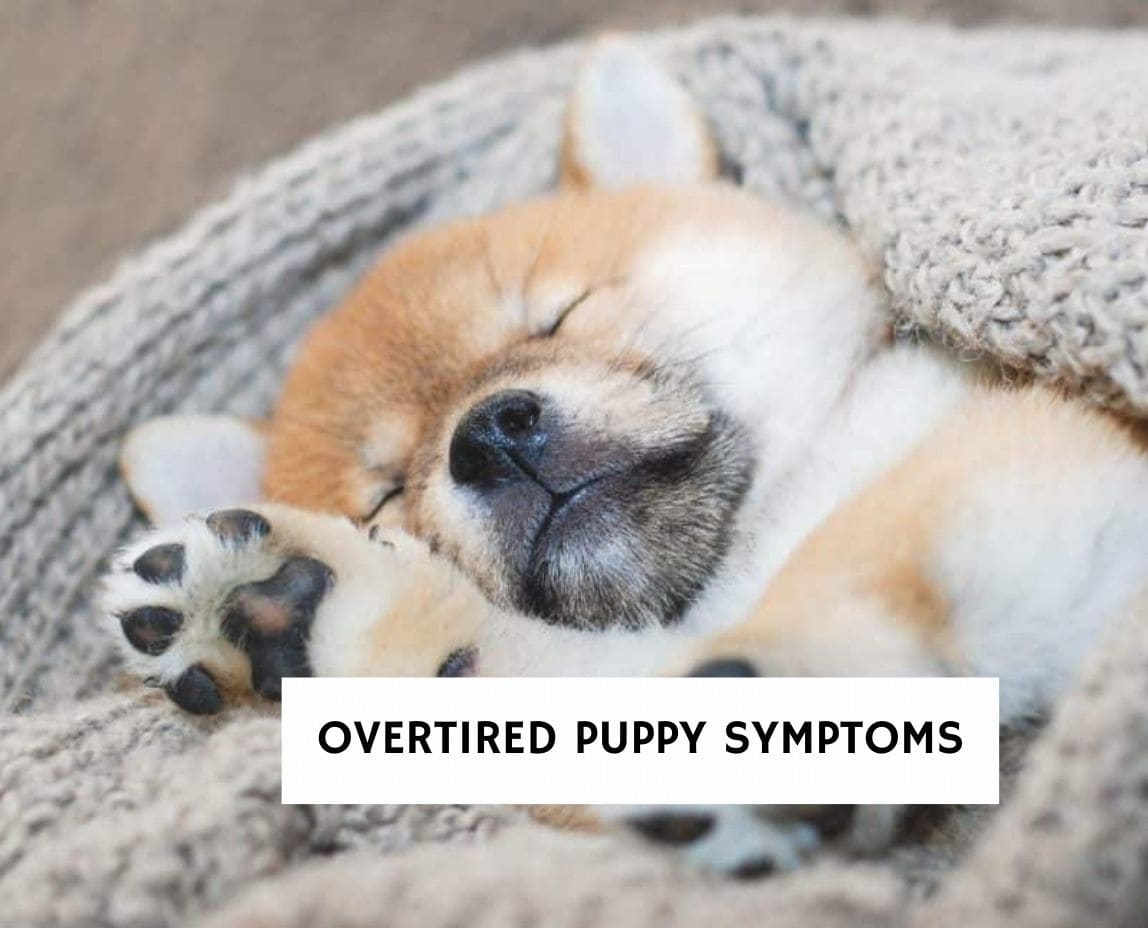 Some puppies seem capable of running around non-stop from dawn to dust with barely a yawn. It's like they never get tired, but the opposite may actually be true. Being able to recognize when your puppy is overtired can help you to prevent possible complications, such as aggression and injuries. So, what does a puppy being overtired look like? We give you our veterinarian advice on what to do about an overtired puppy.
Before scrolling down, here are some related articles: Dog Barking in Sleep. What does this mean?
What is Overtiredness in Puppies?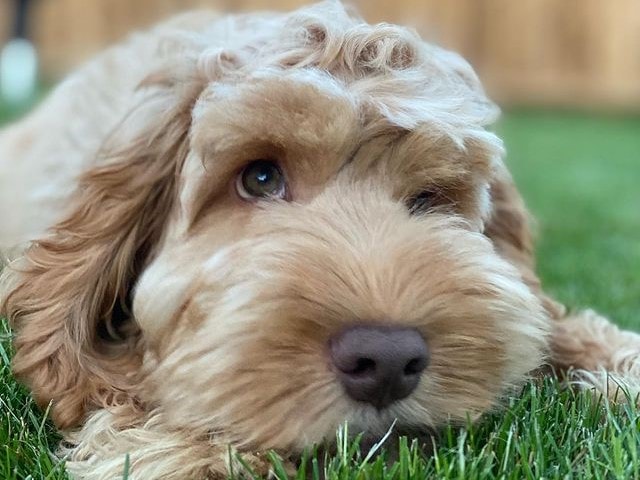 Overtiredness in puppies is an extreme form of being tired or exhausted. It's more than just an occasional yawn or feeling like you should go to bed early. Overtiredness can bring on fatigue, slow your puppy's reaction times, and even affect their ability to learn and retain. 
A puppy can become overtired from a poor night's sleep or from missing naps or rests, especially if this is happening repeatedly. The trouble with an overtired puppy is that they can become crabby or aggressive and even hurt you or themselves. They're also less likely to learn and more likely to have housetraining accidents. 
What Does an Overtired Puppy Look Like?
You might be thinking that it will be easy to spot an overtired puppy, but some of the symptoms can actually be very confusing. Your puppy might show only a couple of signs or all of them within just a few minutes.
Nipping or biting: We've all more than likely seen a cranky, tired child that resorts to hitting or screaming tantrums. Puppies are no different; even though they can't really hit, they can nip or bite. If your puppy starts biting or nipping you or others seemingly out of nowhere, it could be because they are getting too tired and don't have any other way of expressing themselves. A tiny puppy nipping you might not seem like a big deal, but if their behavior and tiredness doesn't get addressed, they could easily become a nipping and biting adult.
Hyperactivity: Though it might seem counterproductive, some puppies actually become more active when they get overtired. That's because once a puppy reaches a certain level of tiredness, rather than get sluggish, their second wind of cortisol kicks in and makes them seemingly unstoppable. It can be very difficult to get them to calm down from this level of activity and even more difficult to get them to sleep even though they're so tired.
Panting: You're probably familiar with your puppy panting when they get too hot, but excessive panting can also mean that they're tired. Panting can be in response to stress, such as that that a puppy feels when they're tired and can't get any rest.
Excessive drinking: Another stress response that puppies may show when they're tired is excessive drinking. This doesn't necessarily mean that they drink a lot; it may just mean that they're taking repeated water breaks. Along with this, overtired puppies may lick their lips repeatedly as well.
Clinginess: An overtired puppy may turn to you for support. They might expect you to put them to bed or just help them sort out their stressed feelings. If your puppy is normally a follower, it may be hard to differentiate this behavior when he's overtired.
Sluggish: Some overtired puppies may act as you would expect and become lethargic or sluggish. They may walk slower, choose not to play, or just simply not want to get up.
Stopped listening: Hopefully, you've been able to teach your puppy some manners and even tricks, but when they're overtired, all that learning seems to go out the window. As a result, you may experience some potty accidents as well.
What to Do About an Overtired Puppy
You would think the answer to this would be pretty simple-get them to sleep. But actually, going to sleep when a puppy is overtired can sometimes be quite difficult. Remember that spurt of cortisol that we were talking about with hyperactivity? Not only does that cause your puppy to run and play like crazy, but it can also keep them from going to sleep when they need to. Your best bet for this one is to try to calm them down. Have them sit or lie down and gently stroke them or put them in a quiet, dark room where they can be alone.
Your best bet for helping an overtired puppy get some rest is to prevent overtiredness in the first place. Easier said than done unless you know the early warning signs that your furry bundle is getting tired.
Yawning or sneezing

Trying to walk away from an activity

Unwillingness to get up

Lagging behind on walks or playtime
Getting your puppy the rest that they need before they get overtired will help you avoid some of the negative behavior and possible side effects that can come with overtiredness. 
You can also try to help them sleep better to make sure that they are well-rested for the day ahead. Puppies need 18-20 hours of sleep per day. While the majority of that should happen at night, they are still going to need naps throughout the day. Provide your puppy with a quiet place and some downtime to get that done. Keeping a regular napping schedule will help get them that required sleep as well.
Another important part of getting good sleep for a puppy is getting enough exercise. Be sure that they get lots of play, walks, and training sessions per day to wear them out enough to sleep without wearing them out to the point that they're overtired. Do this with short exercise or play sessions followed by that much-needed rest time.
Conclusion for Overtired Puppy Symptoms
Even though your puppy may seem like a never-ending ball of energy, they actually need quite a bit of sleep and rest to avoid becoming overtired. While overtiredness might not seem like a big deal, it can actually lead to bad behaviors and even health problems down the road. Being able to recognize overtired puppy symptoms will help you to get that puppy to bed to avoid those negative behaviors.
You will also like:

Dr. Chyrle Bonk received her veterinary degree from Oregon State University in 2010. She has been practicing in a mixed animal clinic in rural Idaho ever since at Clearwater Valley Veterinarian Clinic. When she's not busy writing, treating animals, or working on her cattle ranch, she may be found somewhere in the Idaho wilderness with her husband and kids. Dr. Chyrle Bonk is a writer for We Love Doodles and verifies that the information we post is accurate the up to date! She is also an advisor and editor.
Why Trust We Love Doodles?
At We Love Doodles, we're a team of writers, veterinarians, and puppy trainers that love dogs. Our team of qualified experts researches and provides reliable information on a wide range of dog topics. Our reviews are based on customer feedback, hands-on testing, and in-depth analysis. We are fully transparent and honest to our community of dog owners and future owners.