Sometimes, the barking in a dog seems to go on forever. Do dogs get tired of barking? Barking for dogs is their way of talking to you. It is one of the most audible ways for your dog to communicate with you. It's also part of being a dog. You can't entirely prevent your dog from barking. This is the equivalent of asking you to stop talking.
You and your dog might stop for a few minutes, but that's all it is – a temporary pause. Some dogs are happy to quietly observe their surroundings, while some will bark at anything and everything. Having a barker can keep you on your toes. But, on the other hand, too much barking can be frustrating not just for you, but you might have neighbors shaking their heads and covering their ears in despair.
Before scrolling down this article "Do Dogs Get Tired of Barking," check out these similar topics: Best Anti-Bark Collar for Dogs and Best Device to Stop Dog Barking.
Why Do Dogs Bark?
Dogs bark for a reason. To your tired ears, it may seem like your dog is barking at everything. Before we explore if dogs ever get tired of barking, it's best first to understand why they might be barking. Here are the usual reasons why your dogs bark:
Communication: This is the most common reason why dogs bark. They bark in greeting when you get home. Some dogs bark when they're hungry or are in pain.
Boredom: If your dog is often left alone for hours, it will bark nonstop to tell you how bored it is. Being alone in an empty house can be too much for some dogs, and they may bark to express their need for entertainment. This also happens if your dog lacks physical exercise and mental stimulation.
Separation Anxiety: Dogs are pack animals. Being away or isolated from you can lead to continuous barking. For example, you might receive complaints from your neighbors because your dog was barking excessively while you were at work. This is your dog's way of coping with being away from you. Separation anxiety is problematic for dogs. When ignored, your dog's barking may soon be accompanied by destructive chewing.
Response to Fear: Barking is a normal response from a frightened or distressed dog. Something or someone has likely spooked it. This is the reason why dogs usually bark more during the night. For senior dogs with medical conditions, dogs bark when they are disoriented. They feel scared of their surroundings, and not seeing you automatically makes them feel more vulnerable.
Attention: Dogs share some similarities with kids. Children will do things to get your attention, while dogs will bark for a chance that you'll notice them. Your dog's continuous yapping may be their way of telling you to spend more time with them or for you to find out what's wrong. To discourage excessive barking, don't heed your dog while it's barking. As difficult and frustrating as it can be, this will only reinforce and reward the behavior. Instead, wait for silence before approaching your dog.
Territorial: Territorial barking is common to dogs. Your dog will bark at anyone they think is too close to their secured area. When someone approaches your fence, you'll hear territorial barkers. It's their way of saying, "Back off. This area is off-limits. It's mine."
Dog Barking Products: Best Bark Collar for Small Dogs and Best Bark Collar for Large Dogs.
Do Dogs Get Tired of Barking?
Dogs can get tired of barking, but it will take a while. Even if they stop, it's only a temporary pause before they start back up again. Your dog gets exasperated when you don't mind it. This results in a very sad, frustrated, and mentally exhausted dog because it feels ignored by everyone. It can be challenging if it can't get any attention from its owner. If your dog has a habit of excessive barking, your canine will continue barking even if it's tired. It may even move on to not just barking but a combination of barking and howling.
Related Topics: Best Dogs That Don't Bark or Shed.
How Long Can Dogs Bark?
Unfortunately, dogs can bark for hours. There's no time limit when it comes to barking. Depending on the situation and the reason behind the barking, your dog can go on and on and on. Dogs can continue to bark even if their barking becomes hoarse.
Do Some Dogs Bark More than the Others?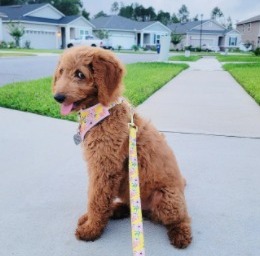 Absolutely. Some dogs are natural barkers. Terriers are one of the most vocal dog breeds. They bark at anything and everything. To put things in perspective, all dogs bark. Depending on the situation, your dog may bark more or less. The sooner you check on what's happening, the sooner the barking will end.
Related Topic: When Do Puppies Start Barking?
Do Dogs Outgrow Barking?
Puppies can bark a lot, but as they grow older, they will bark less and less until they reach a point where they only bark unless there's a reason. However, since it's part of being a dog, don't expect your pet to outgrow barking completely. If your dog barks excessively, this behavior can be minimized with your help. The earlier you get started, the better. The best scenario is disciplining your dog against too much barking during puppyhood. The longer the behavior is left unchecked, the longer and harder it will be to correct it. As an owner, the ideal situation is to have your dog bark to communicate specific needs instead of doing it round-the-clock.
Related Topic: What Does It Mean If Your Dog is Barking in its Sleep?
How To Quiet a Barking Dog
A dog that barks nonstop can make your house a nuisance to the neighborhood. It can also be difficult for you to get any sleep and go about your daily routine. It can cause you and your neighbors unnecessary stress and frustration. As the owner, you are in the best position to control your dog's behavior and, in turn, restore some peace to your home. Rest easy. There are ways to curb the behavior and minimizing the barking. Here are a few things you can try:
Do a Root-Cause Analysis
Dogs usually bark because they want something. They wouldn't otherwise be practicing their vocal cords. So figure out what's making them bark and see how you can remove or find ways to eliminate the reasons behind it.
For example, if your dog habitually barks at passersby outside your property, bring it inside or transfer it to your backyard so your dog won't notice and respond to them. Your dog may also be in pain. Do you see any open sores or changes in the appearance of your pet?
Try to Ignore the Barking
Admittedly, this isn't the easiest solution. You may need a powerful noise-canceling headset or earplugs, but try to ignore your dog's barking, especially if it is only to get your attention. Try to block it out until your dog stops. Discourage excessive barking by ignoring your dog. Please don't touch or even look at it because it may take the smallest gesture to mean that its barking is working.
When your dog stops barking, reward the behavior with praises. This isn't the easiest method, especially if your dog tends to bark for long periods. However, it's worth trying if you haven't already. Perhaps you have been unknowingly rewarding the behavior by responding to excessive and unnecessary barking.
Tire Your Dog Out
A tired dog is a quiet dog. It won't have enough energy to bark long and loud enough to wake the entire neighborhood. So prepare plenty of physical and mental activities for your dog. If you don't have much time to spare, play a game of catch or let your dog jog beside you as often as possible. Exercise the frustration and boredom out of your pet.
If you leave your dog alone often, you should find ways to keep it stimulated even when you're not around. For example, you can leave your dog with interesting chew toys or leave treats hidden around the house. If your dog seems interested in television, leave it on to comfort and entertain them while you're away.
Recommended Products: Best Dog Playpen for Hardwood Floors.
Create a Diversion
When your dog starts barking, don't yell at your pet. You'll only be encouraging it. Try diverting your dog's attention instead.  In between the barking, toss a snack or two its way and issue a command to "stay." You can also distract your dog with a new toy that it can get rough with. By removing their focus from the barking, your dog will soon realize that they can do other more fun activities.
Call a Professional Dog Trainer
When all else fails, and you find yourself at your wit's end, it may be time to get professional help. But, before you do, it's a good idea to consult your vet just in case your dog's barking is a cry for help arising from a medical condition.
Once your vet gives you the all-clear, you can enlist the help of a professional dog trainer. It may not be the cheapest way to get your dog to stop barking. If the barking is persistent, you and your dog may need the help.
Related: How to Get Your Dog to Respect You.
Conclusion For "Do Dogs Get Tired of Barking"
Owning a dog isn't always smooth sailing. There may be times when your dog may irritate and frustrate you, but it's all part of being a dog parent. Helping your dog with excessive barking will mean more peace of mind for you and your family. In addition, since barking is your dog's way of communicating its unmet needs with you, learning how to respond and get your dog to stop can result in a stronger bond between you and your dog.
For more dog questions, you can check out:
To learn more about a dog's barking behavior, watch "How to Teach Any Dog to Stop Barking" from Zak George's Dog Training Revolution down below: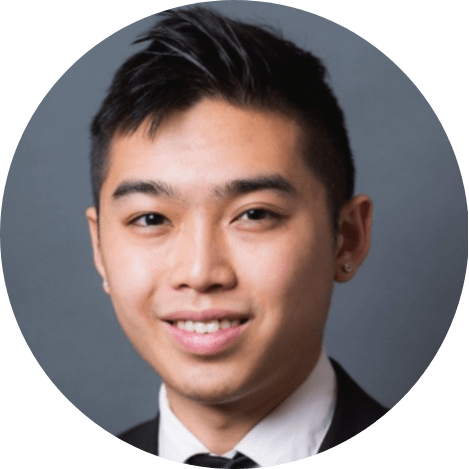 Andy is a full-time animal rescuer and owner of a toy doodle. When he's not saving dogs, Andy is one of our core writers and editors. He has been writing about dogs for over a decade. Andy joined our team because he believes that words are powerful tools that can change a dog's life for the better.
Why Trust We Love Doodles?
At We Love Doodles, we're a team of writers, veterinarians, and puppy trainers that love dogs. Our team of qualified experts researches and provides reliable information on a wide range of dog topics. Our reviews are based on customer feedback, hands-on testing, and in-depth analysis. We are fully transparent and honest to our community of dog owners and future owners.