If you're here, you're probably wondering to yourself: "Why is my puppy gagging so much?" When it comes to taking care of a puppy, it often involves a watchful eye. As puppies are still growing and developing, they may be more prone to finding themselves in trouble. While they may have the best intentions, they can still sneak into things they're not supposed to or suffer from health issues neither of you wants to deal with.
When it comes to caring for their overall health and wellness, there are some crucial steps to preserve their happiness. As they grow and develop strength, they'll need regular meals of healthy foods rich in vitamins and nutrients. They'll need to get outside and play to stay active and release all their built-up energy, especially for larger and more active dogs. It means taking them to the veterinarian every once in a while for regular check-ups. And monitoring their health means identifying potential concerns early on.
Gagging is a typical response for dogs dealing with digestive or abdominal issues. It's also certainly not very pleasant for either your puppy or you. A puppy gagging can be a disturbing sound that should be avoided if possible. Whether you've already got a sick puppy or if you're looking to be better prepared to care for your dog, we're here to help. Next, we share some common reasons why a puppy may respond with gagging. We'll also clue you in on some next steps you can take to care of your puppy when they are sick.
Before scrolling down this article "Why Is My Puppy Gagging So Much," check out: Why Is My Dog Breathing Heavy At Night and Why Is My Old Dog Pacing Back and Forth?
What Happens When a Puppy Gags?
Just like humans, dogs can respond with a gag to unpleasant feelings or conditions they may be experiencing. The sound the dog makes when they gag may vary, but usually, it is associated with a need to vomit or some other internal concern. Sometimes it is accompanied by vomit; other times, it may not be. Often, there is a contraction in the stomach that happens, which means that the dog wants to get rid of something their body has rejected. The gagging action is often a result of an inflamed larynx that causes a cough or retch.
It's important to note that dogs have different types of coughs or reactions to specific issues. A cough, for example, may not mean that they have any additional substance they need to get rid of. While a gag often happens in conjunction with a cough, there is an essential distinction between sound and effects.
The gagging or retching sound they make may be quiet or louder, depending on your type of dog. No matter the volume, gagging is a very uncomfortable and potentially painful experience for your puppy. You'll want to do what you can to prevent or alleviate their gagging. And to help them stop gagging and find relief, it's crucial to identify the underlying cause of their gagging.
Dog-Related Articles: Why Is My Dog Eating Grass All of a Sudden and Reasons Why Your Dog is Wobbly and Off-Balance.
Why Is My Puppy Gagging?
Gagging for your puppy can be caused by various things, ranging from external influences to internal problems. If you notice your puppy is gagging, it's essential to identify the underlying cause for such a reaction. Sometimes, a gag may be a short response to something that is not a concern. Other times, it could be an indication of a severe infection or other condition that you'll want to address immediately. Next, we share a few reasons why your puppy may be reacting with a gag.
1. Kennel Cough
One reason why a dog may be gagging that can be fairly common is called kennel cough. As cough and gag often indicate a respiratory issue, kennel cough is a type of infection in the respiratory system. A puppy can make kennel cough sounds more like a harsh cough followed by a short gag afterward. In addition to other respiratory issues like pneumonia or other infections, kennel cough can also result in intense coughing and gagging.
2. Other Infections
In addition to the common kennel cough, gagging can also be brought on by other types of viral or bacterial infections. Things like sinusitis or rhinitis affect the sinus or nasal regions that can make breathing difficult. Be sure to help reduce the inflammation that's causing the gagging to help free up the airways so that they can breathe. Taking other medications like antibiotics should also help get them back on their feet.
Parasites can also cause infections that can become highly severe if not treated immediately. If puppies are not dewormed at the proper time, intestinal parasites can bring about complicated medical concerns that plague your puppy. You can prevent this from happening by staying up to date on your puppy's worming medication.
3. Choking
If your dog begins to gag while eating or drinking, it may be due to choking. While the sounds of coughing and gagging sound similar, this distinction can be important to recognize when determining whether your dog has food stuck in its throat or is suffering in some other way. If they are gagging due to choking, you will want to help them get rid of the lodged piece of food or another item as soon as possible.
4. Difficulty Breathing
Gagging can also be brought on by external factors that make it more difficult to breathe for your puppy. If their collar is too tight or is pulled in a way that cuts off a clear passage of air, they may respond with a gag. It may begin as just a simple cough, but if they are repeatedly pulled or prevented easy access to breathe, their cough may quickly turn into a more severe gag.
5. Other Medical Concerns
Although rarer, other medical concerns can bring about gagging. These include things such as heart disease, which is more common in older dogs. This is related to their heart health and breathing patterns that are tied to their cardiovascular health. Another condition includes a tracheal collapse, which also cuts off easy access for airflow. Especially in these situations, it's essential to seek medical attention as soon as possible.
Dog Health-Related Articles: Rare Dog Diseases Every Owner Should Know and Putting a Dog To Sleep With Benadryl.
My Puppy Is Gagging: What Do I Do?
As gagging is a deplorable and uncomfortable reaction for your puppy, it's crucial to identify the cause of their gagging, so you can find the right solution to help them find relief. Sometimes, there is not much action you'll need to take aside from ensuring they have sufficient water access and don't have any part of their breathing process impeded. If they gag on a piece of food or a slurp of water, they may be just fine. Especially if your puppy is acting normally, there should be no reason to be concerned. Other times, you may want to connect with your veterinarian for advice on the next steps.
For example, if their gagging lasts for a significant amount of time, you'll want to consider other options. If they are having trouble breathing, are not their usual selves, or are just generally showing signs of pain and discomfort, your next step should call your veterinarians. They can help identify what the problem might be and help inform the next steps of how to care for your puppy. Following an examination, your veterinarian should be able to determine what may be ailing your dog, whether kennel cough or some other type of joint issue.
If no answer is found right away, the veterinarian may request blood work or additional tests to confirm what the condition might be. Throughout diagnosing what the problem is to find effective treatment options to care for your sick puppy, you must show your puppy support and love. Most often, conditions that bring on gagging can be simple to treat with the proper attention and early detection. By being intentional about finding treatments for your puppy's ailments, you can get them back on their way toward better health.
Dog-Health Related Articles: Everything You Need To Know About Chicken Allergy in Dogs and Is Sudocrem on Dogs Safe?
Conclusion For "Why Is My Puppy Gagging"
Just like for humans, gagging is not a pleasant feeling. While it can be a common reaction for puppies due to a variety of reasons, it's not something your puppy should have to deal with. Monitor their health carefully, especially if they show signs of distress or difficulty breathing. Show your puppy you love them and that they can trust you by being proactive about supporting their health in every step.
For more dog-related questions, you might find these guides helpful:
To learn more and your companion, you can watch "Kennel Cough in Dogs" from Veterinary Secrets down below: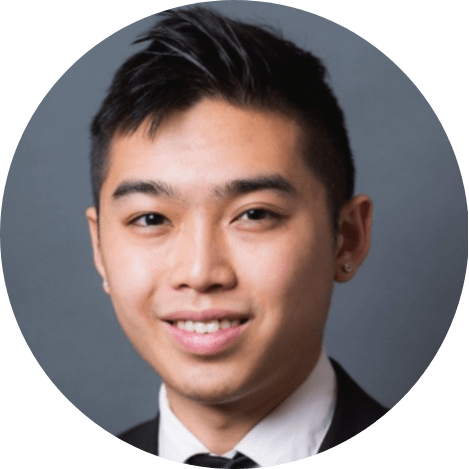 Andy is a full-time animal rescuer and owner of a toy doodle. When he's not saving dogs, Andy is one of our core writers and editors. He has been writing about dogs for over a decade. Andy joined our team because he believes that words are powerful tools that can change a dog's life for the better.
Why Trust We Love Doodles?
At We Love Doodles, we're a team of writers, veterinarians, and puppy trainers that love dogs. Our team of qualified experts researches and provides reliable information on a wide range of dog topics. Our reviews are based on customer feedback, hands-on testing, and in-depth analysis. We are fully transparent and honest to our community of dog owners and future owners.